Boynton Beach is a small city in Palm Beach County, Florida.
It's located 57 miles north of Miami, with around 80,000 Floridians.
Considered a principal city of the Miami Metropolitan Area, Boynton Beach is known as the "Gateway to the Gulfstream," making it an excellent alternative tourist destination.
It has a relaxed atmosphere, plenty of beachside activities, and chartered boat trips for retirees and families.
Economically, Boynton Beach is one of South Florida's flourishing local economies.
Its main economic driver is diverse and innovative locally-owned small businesses.
Since it's part of the Miami-Fort Lauderdale-West Palm Beach Metro Area, Boynton Beach benefits from its 6.5-million population.
Its three main business sectors are food services, retail trade, and health care/social assistance.
Over a hundred locally-owned businesses in Boynton Beach employ more than a hundred employees serving thousands of local consumers.
Here are a few small businesses in Boynton Beach, Florida.
Driftwood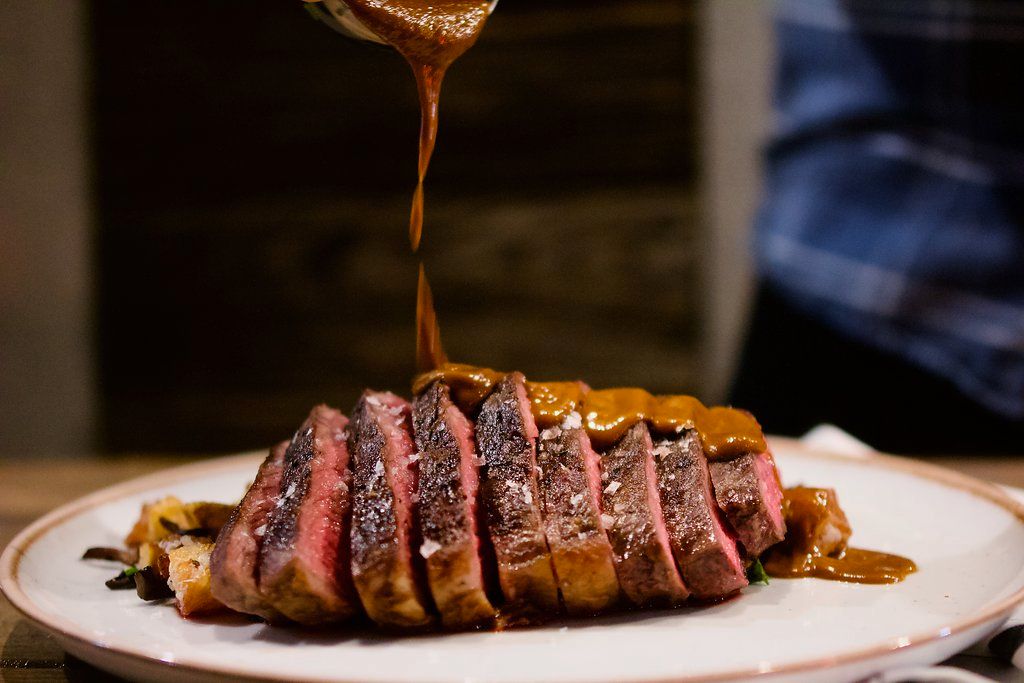 Driftwood is a family-owned restaurant that serves classic American entrees, seafood, and creative cocktails.
You can dine at this restaurant along Boynton Beach's Federal Highway.
Owned by a husband and wife, this restaurant has vast experience in fine-dining restaurants in New York in their previous careers.
They further honed their careers in food service in Los Angeles and Hong Kong.
They eventually opened their restaurant in Boynton Beach in 2017 with a partner.
Today's restaurant is one of Boynton Beach's most special places for food and handcrafted cocktails.
It has a welcoming atmosphere regardless of your occasion.
Like most fine dining restaurants, Driftwood has excellent beef, pork, seafood, chicken, and pasta dishes cooked and prepared in more ways than you can imagine.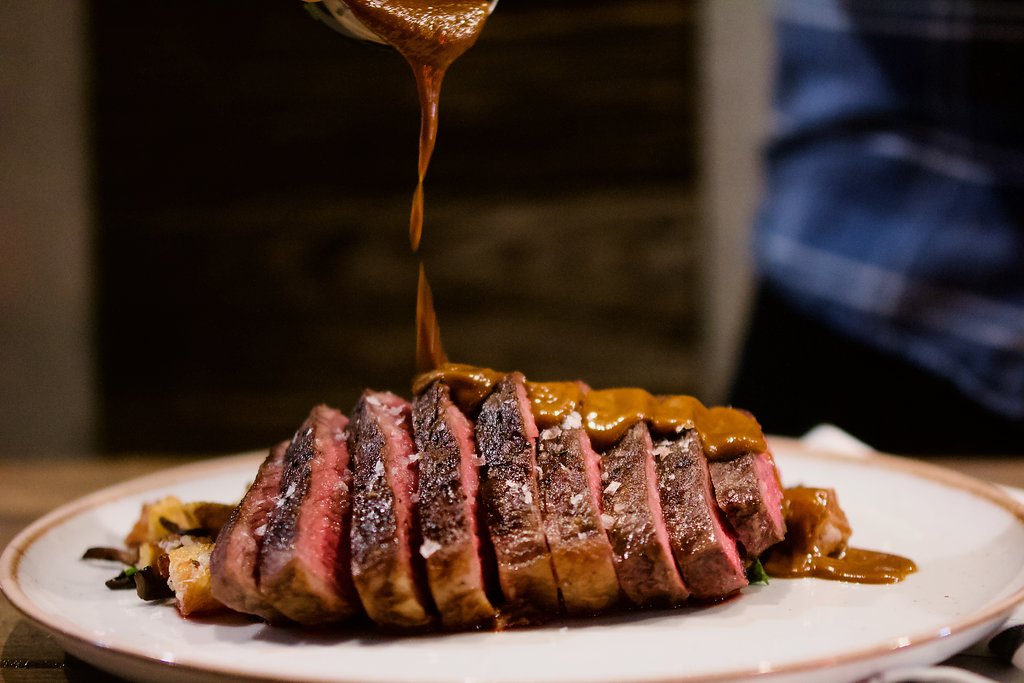 Ragg Tagg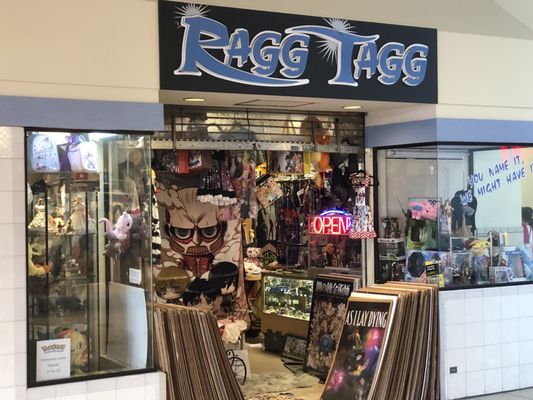 Ragg Tagg is a local store known for its quirky and vast selection of novelty shirts and artworks.
You can visit this one-of-a-kind store inside Boynton Beach Mall along N. Congress Avenue.
It has a funky store filled with rock band shirts, used records, band poster artwork, comic books, action figures, embroidered patches, and more.
The more you browse the store, the more likely you find rare items, such as your favorite action figure from the 1970s, 1980s, and 90s.
You might also shop for vintage rock band shirts featuring your favorite musicians.
This place offers you not just a one-of-a-kind shopping experience but is also full of nostalgia.
Drop by Ragg Tagg in Boynton Beach Mall, and score some unique and rare finds you won't find anywhere else.
https://www.yelp.com/biz/ragg-tagg-boynton-beach-2
Bond Street Ale & Coffee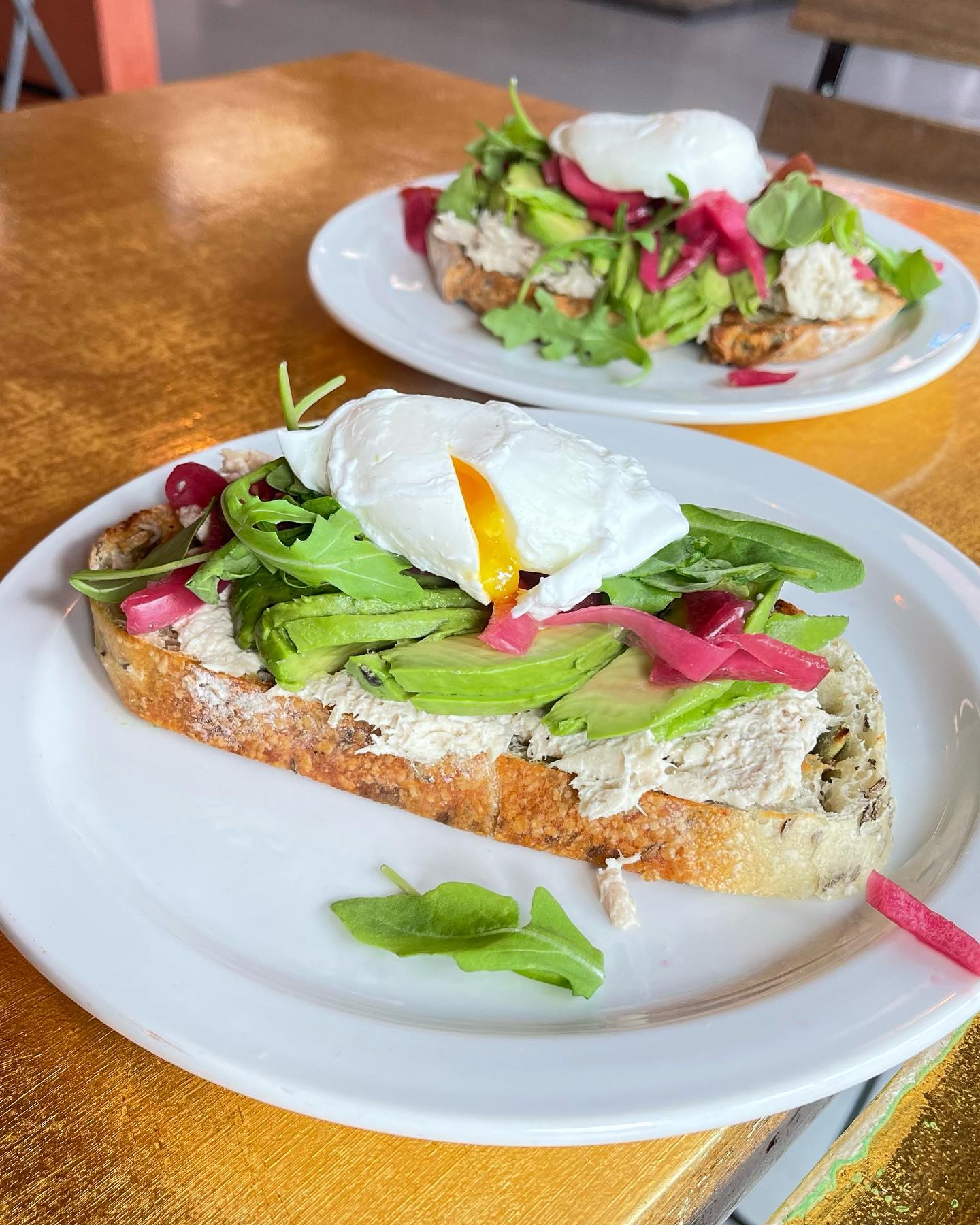 Bond Street Ale & Coffee is one of the locals' go-to coffee shops.
You can visit this coffee shop along Federal Highway.
Also called Bond and Smolders, this coffee shop specializes in caffeinated drinks and sweets, artisanal bread, pastries, and breakfast meals.
What makes this coffee shop a recommended place to enjoy coffee and delicious food is its European-style appeal the owners modeled after a bakery in the Netherlands.
Its owners make their bread and pastries in the kitchen hands-on, making it extra special in every bite.
Upon entering the shop, your cravings will go off the charts as you're greeted with its fresh aroma of coffee and bread.
Bond Street Ale & Coffee has served Boynton Beach locals since 2015.
Find out why it has become a household name in local coffee shops.
https://www.instagram.com/bondstreetaleandcoffee/?hl=en
Hip Hip FurRay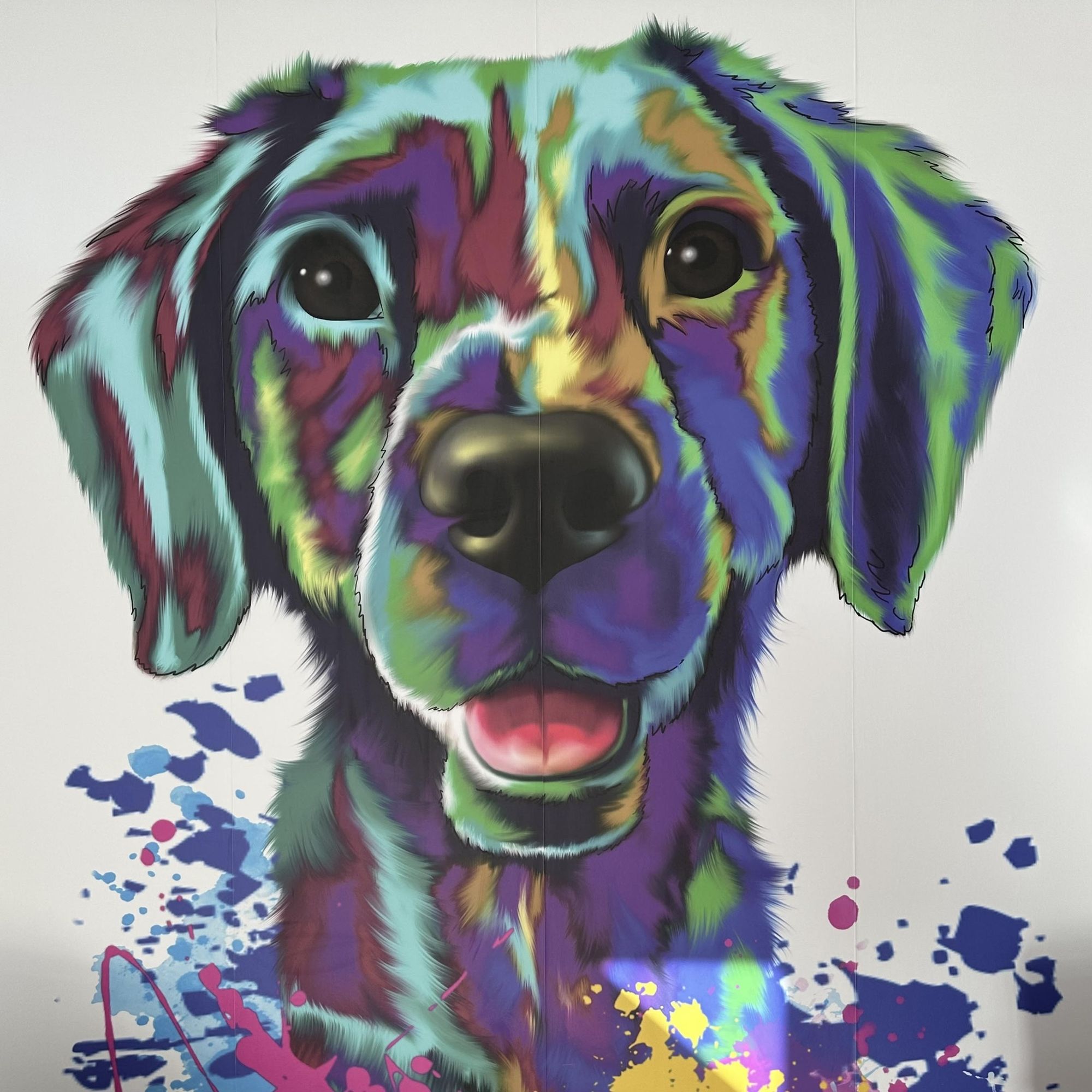 Hip Hip FurRay is a local pet grooming service that operates and serves both Boynton Beach and neighboring communities.
Bring your pup to this pet grooming service at its shop situated along S. Federal Highway.
Many locals love to bring their pups and get cleaned by this groomer for its premium shampoo and conditioner they use.
Since its owner is a confessed dog lover, they guarantee your pup is pampered with its top-notch products.
They use organic ingredients such as oatmeal, tea tree oil, plum, and other safe ingredients in their shampoo, conditioners, and lotions.
Your pup will be squeaky clean and feel their best after every session as they also provide teeth cleaning, nail clipping, and ear cleaning services.
Hip Hip FurRay can cater to small, medium, and giant breed dogs, making them versatile in their service.
Happy Lavash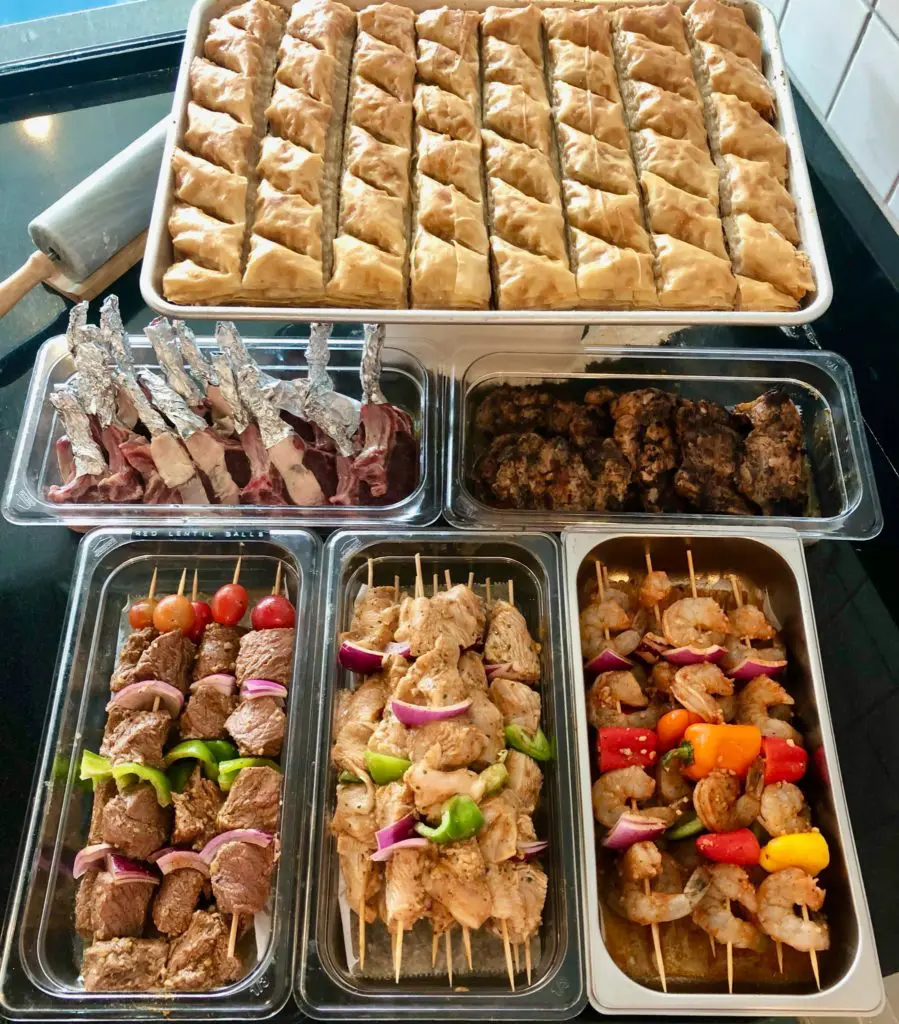 Happy Lavash is a fast-casual Mediterranean restaurant known for its fresh-to-order meals sourced from fresh ingredients.
You can check out this restaurant along Gateway Boulevard.
This family-owned restaurant has prepared authentic Mediterranean food in its kitchen since 2017.
Everything on its menu comes from fresh ingredients made-to-order and seasoned with passion.
For a delicious meal, you can try out Happy Lavash's Mediterranean wraps, fire-grilled kebabs, bowls, salads, soups, and appetizers with vegan options.
The Crystal Garden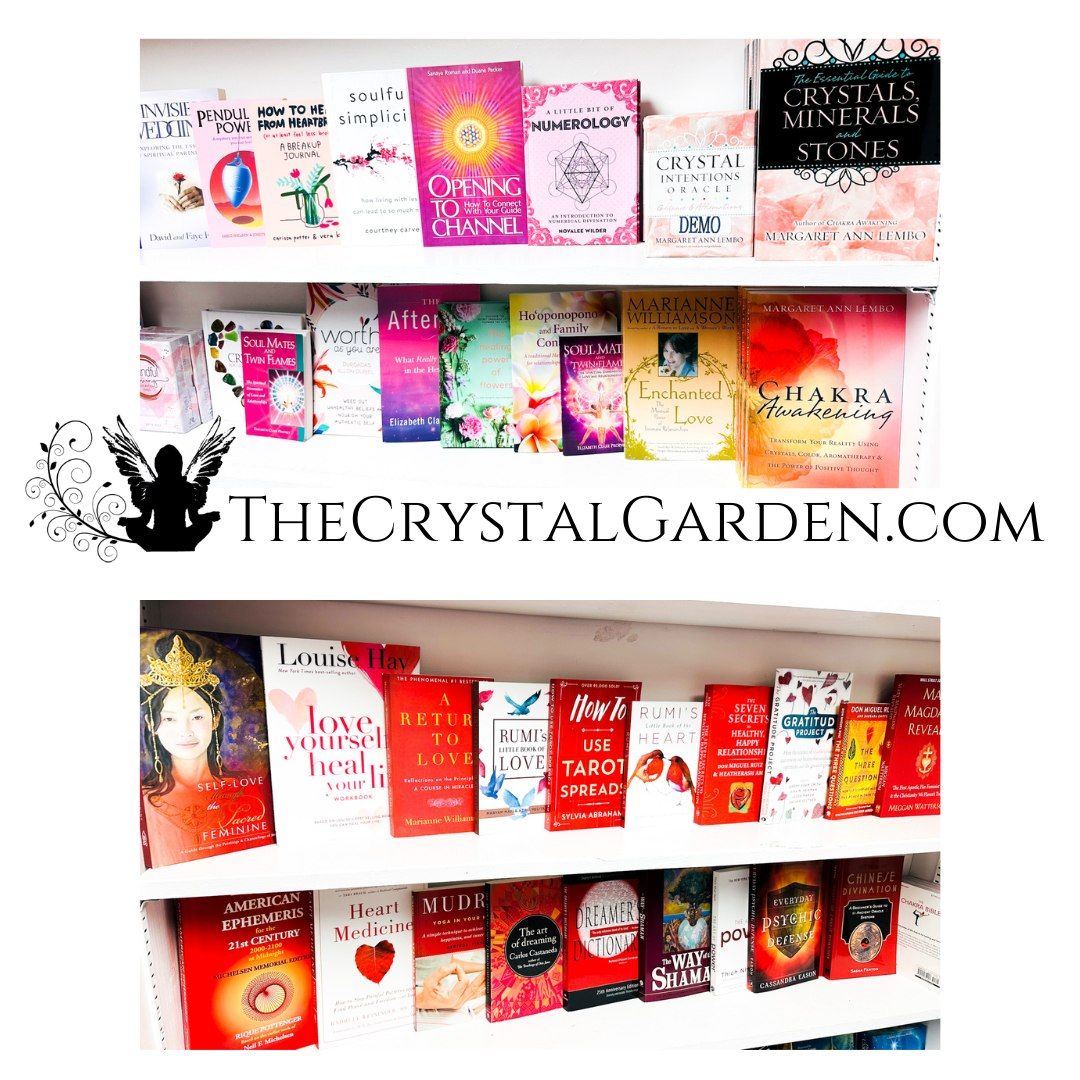 The Crystal Garden is a variety store that specializes in metaphysical products.
This unique store is situated along N. Federal Highway.
Regarding metaphysical products, it usually offers customers spiritual products.
It includes tarot cards, incense, candles, books, decks, precious stones, and other related items.
Metaphysical products have stress-busting benefits and are often used for meditation.
This store has become the go-to place in Boynton Beach for such products since 1988.
Remember to drop by the Crystal Garden to see its unique products that will tickle your curiosity and enhance your spirituality.
Tacos Veracruz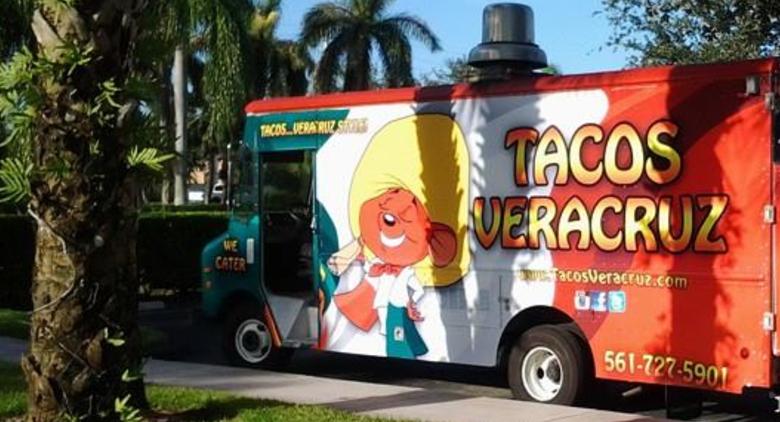 Tacos Veracruz is a delightful Mexican food truck serving authentic streetside tacos, burritos, and nachos.
They usually park at Oakwood Square Shopping Mall along Congress Avenue.
This family-owned food truck takes pride in making Mexican food using the best and freshest ingredients sourced locally.
They make their sauces, such as guacamole, salsa verde, and Rojo, and their queso fresh daily.
One solid proof is the long queue of loyal customers daily to get their orders.
This Mexican food truck, established in 2013, has served countless hungry customers who mostly leave satisfied.
Grab your favorite tacos or burritos at Tacos Veracruz to satisfy your cravings.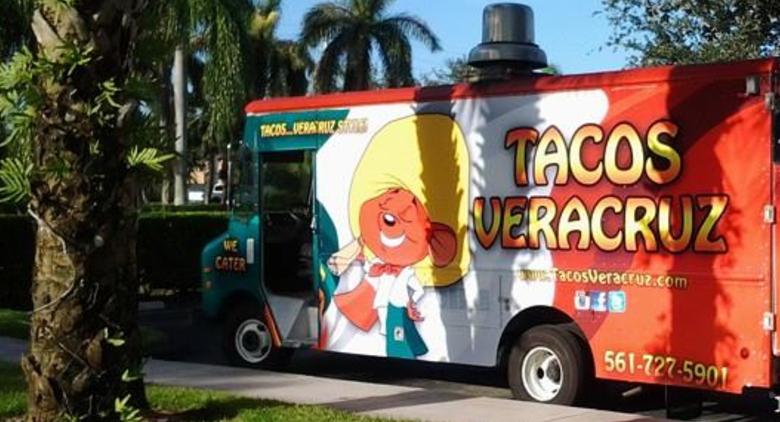 The Blossom Shoppe Florist and Gifts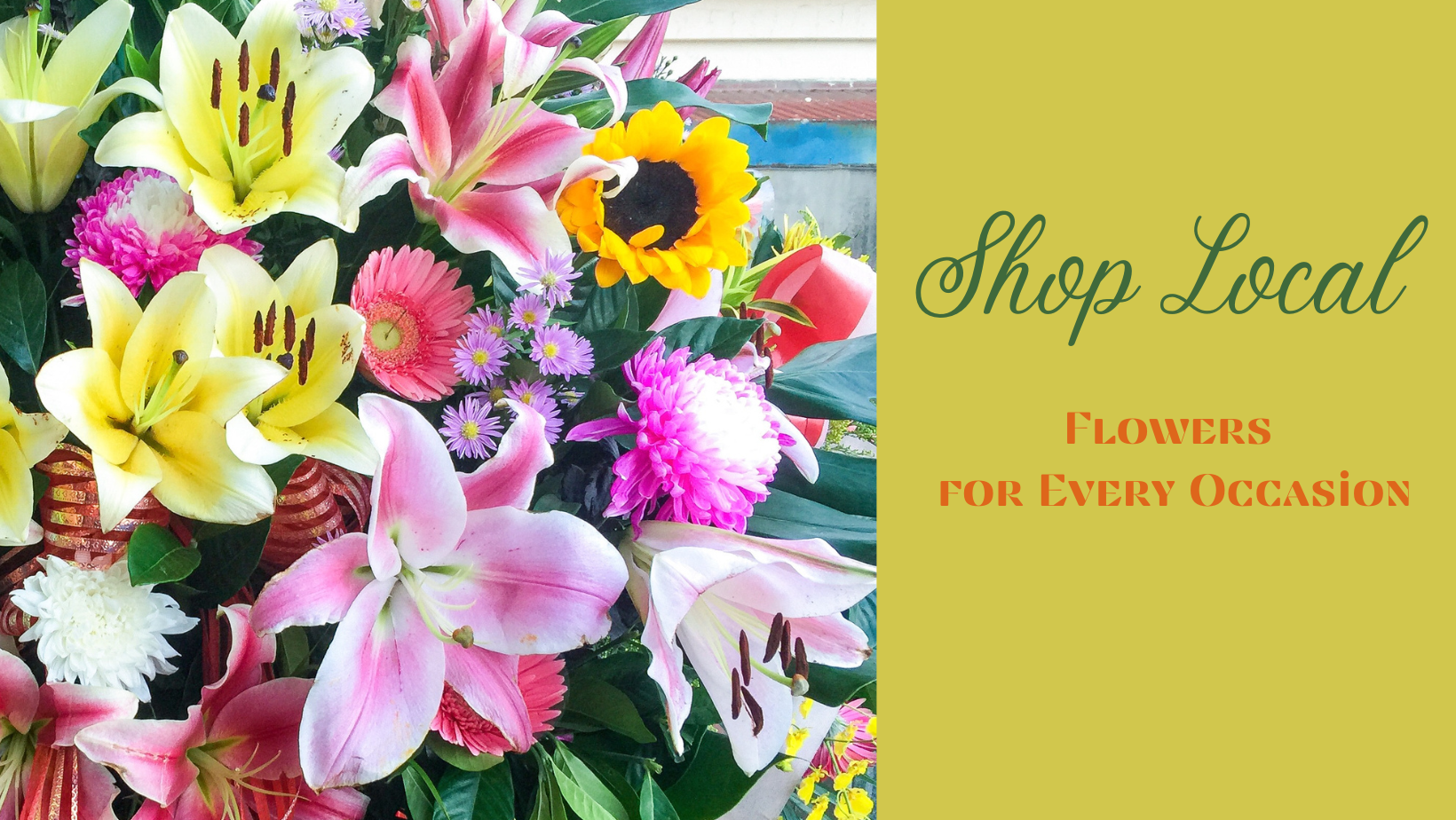 The Blossom Shoppe Florist and Gifts is a well-known flower shop serving locals since 1958.
You can visit its shop along E. Ocean Avenue.
It mainly specializes in floral arrangements for various occasions such as weddings, baptisms, birthdays, graduations, sympathy, and funerals.
You can also shop for plants and flowers to add to your garden, making it an excellent place for plant lovers to drop by.
No matter the occasion, the Blossom Shoppe Florist and Gifts has everything you need.
The Butcher & The Bar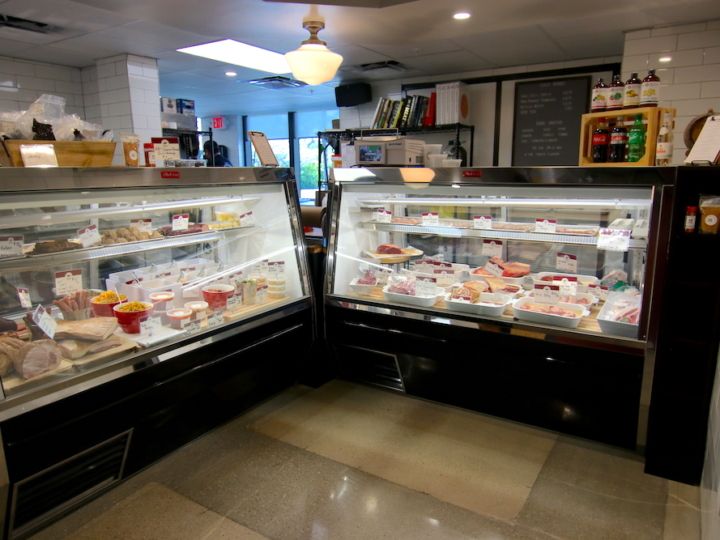 The Butcher & The Bar is a unique gastropub offering a full-service butcher shop, a restaurant, and a premium bar.
You can visit this place along E. Ocean Avenue.
This shop regularly displays a whole animal butcher featuring prime and regular cuts sourced from local farmers.
Also, they sell cured meats such as sausages, hams, bacon, and other ready-to-cook products.
Besides fresh meat, you can also dine at its restaurant, serving various delicious menu items such as steaks, pasta, seafood, poultry, and lamb.
In addition, it has a full bar featuring a vast collection of local and regional liquor, beer, and other beverages.
The Butcher & The Bar wants to offer its customers a premium experience with its excellent quality food and service, making it a recommended place to check out.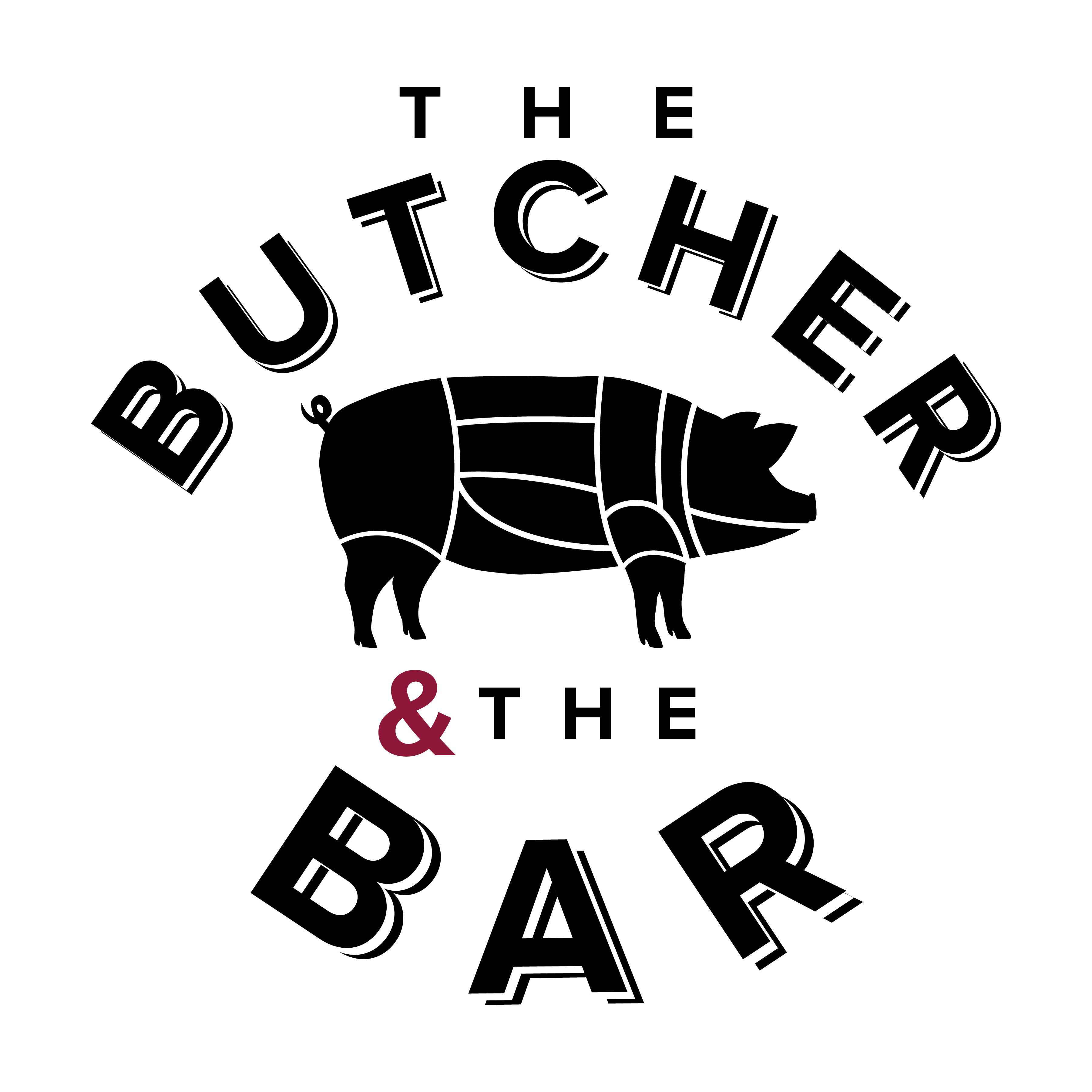 The Inn at Boynton Beach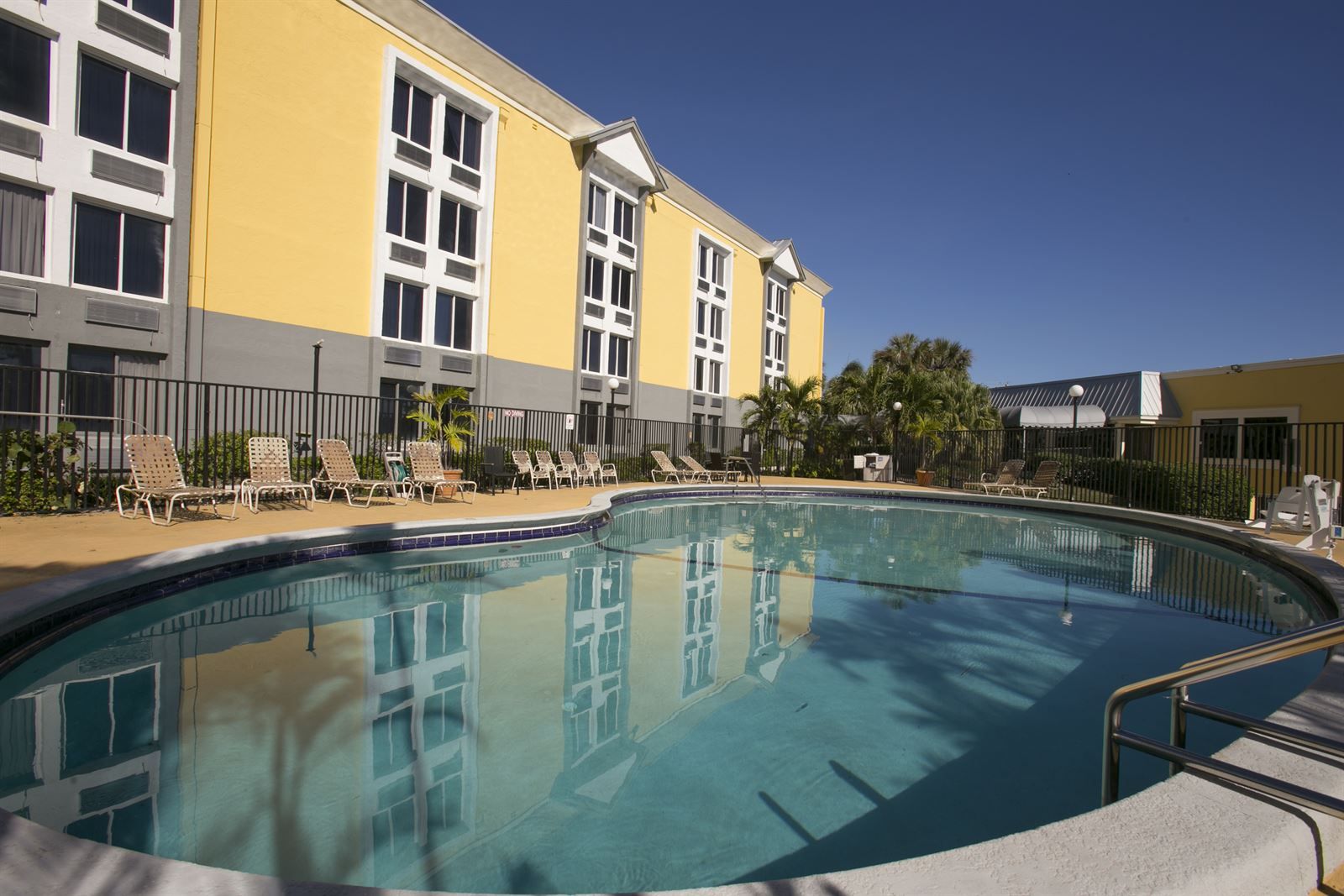 The Inn at Boynton Beach is a local bed and breakfast inn serving visitors in the city.
You can visit this place along Boynton Beach Boulevard to check out its rooms and amenities.
This lodging facility offers numerous exceptional amenities focusing on making your stay as cozy and convenient as possible.
It has a complimentary breakfast every morning, a hot and cold shower, strong Wi-Fi connectivity, a television, a fitness room, an outdoor pool, and plenty more amenities to enjoy.
In addition, its café offers guests an evening happy hour to enjoy a glass or a bottle of its finest beverages.
So, book your stay at the Inn at Boynton Beach to guarantee a comfortable experience.
NOBO Brewing Company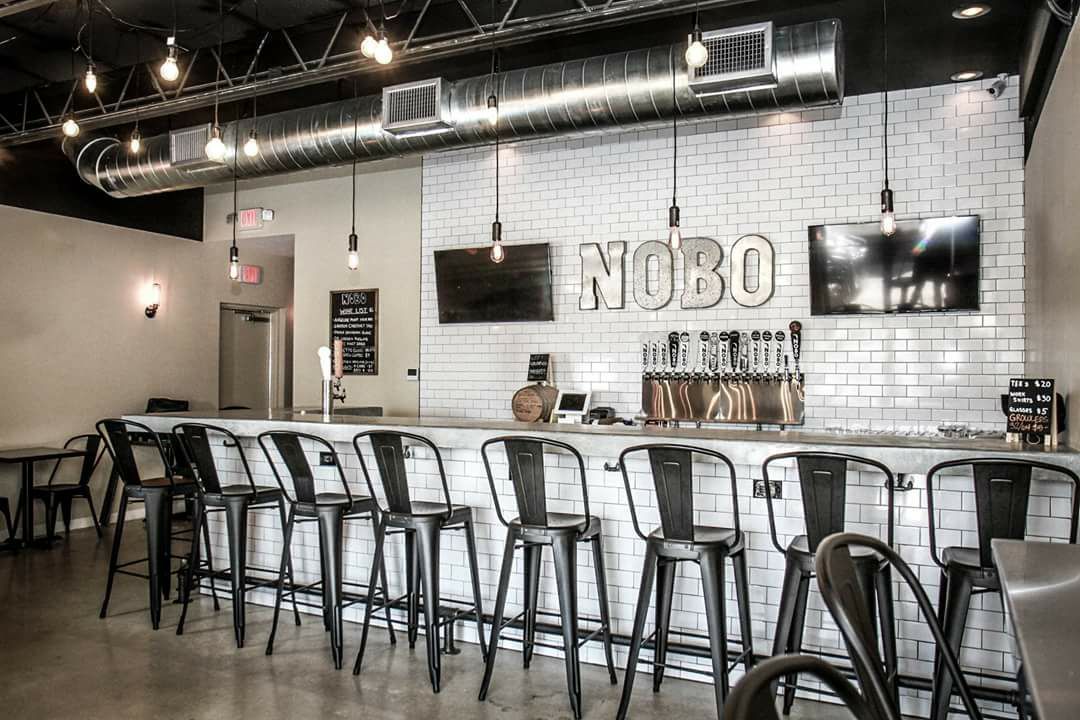 NOBO Brewing Company is a neighborhood brewery specializing in craft beer with a wide selection of fine wines.
You can visit this place along NW Commerce Park Drive.
Its owners boast high-quality locally brewed craft and seasonal beer, which they serve on a rotating basis at its bar.
If you don't fancy craft beer, worry not since this place has a wide selection of wine, kombucha, and ciders to enjoy.
It also has a menu featuring dishes and entrees, perfect partners for its beverages.
Its popular craft beer flavors include strawberry basil IPA, old-school hefeweizen, jalapeno blonde ale, blackstrap, raspberry lemonade, and French vanilla coffee pot porter.
Spend your happy hour or evening at the NOBO Brewing Company with your pals, and enjoy its best craft beer and wine.

Higher Ground Café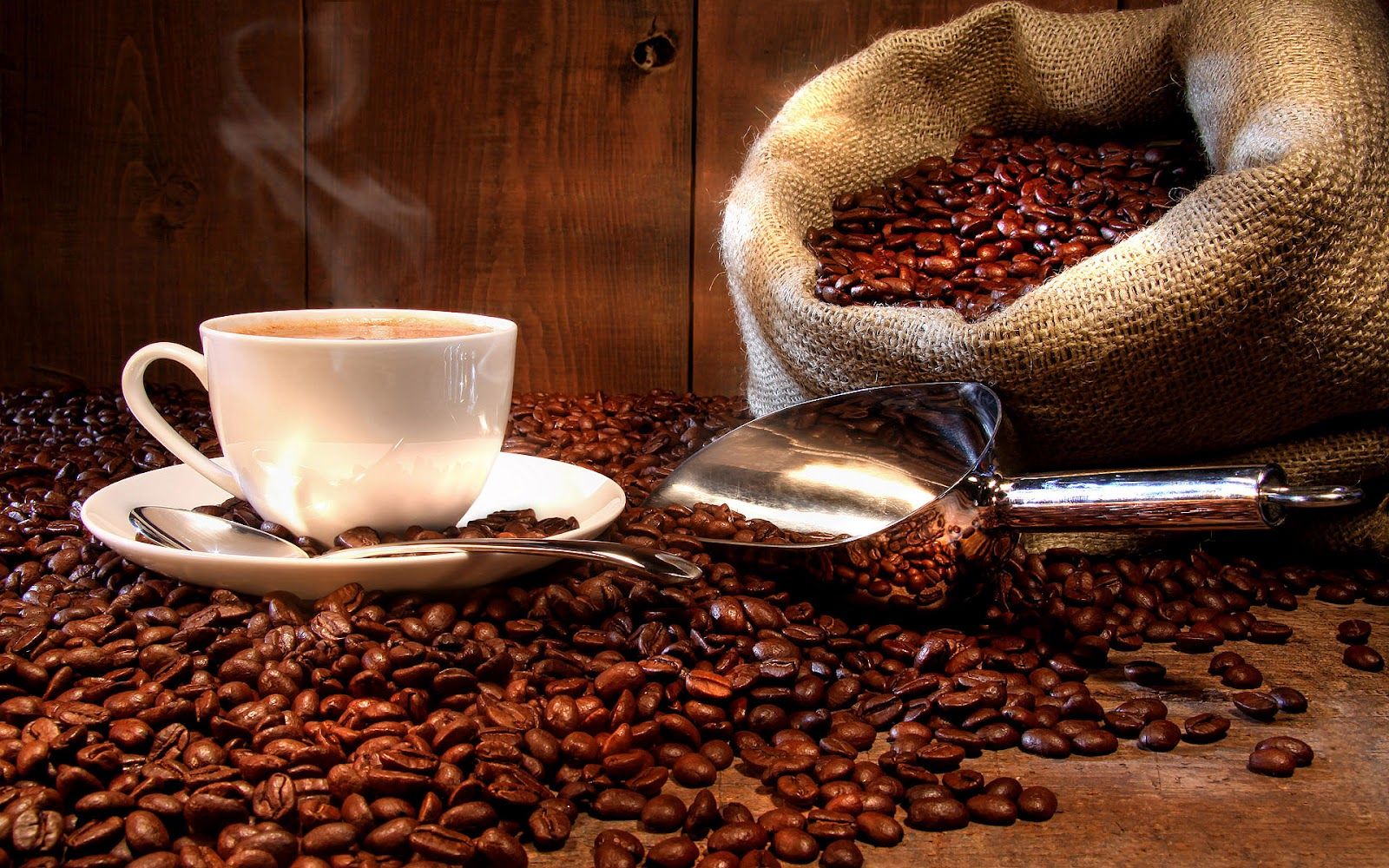 Higher Ground Café is a casual daytime coffee shop and café serving exceptional breakfast and lunch and its signature coffee.
You can visit this coffee shop along S. Congress Avenue.
This coffee shop's menu boasts a healthier option compared to fast food.
They serve wraps, salads, sandwiches, bagels, desserts, pastries, and more, making it a one-stop shop for those who look for food to pair with their coffee.
In addition, it has a modern but cozy dining space where you can study, relax, or meet up with your peers.
What makes this place a must-visit is its summer events, such as its open mic poetry readings and plenty more.
This coffee shop, established in 2015, has been one of the go-to places for locals who crave coffee and delicious food.
Kenny's Market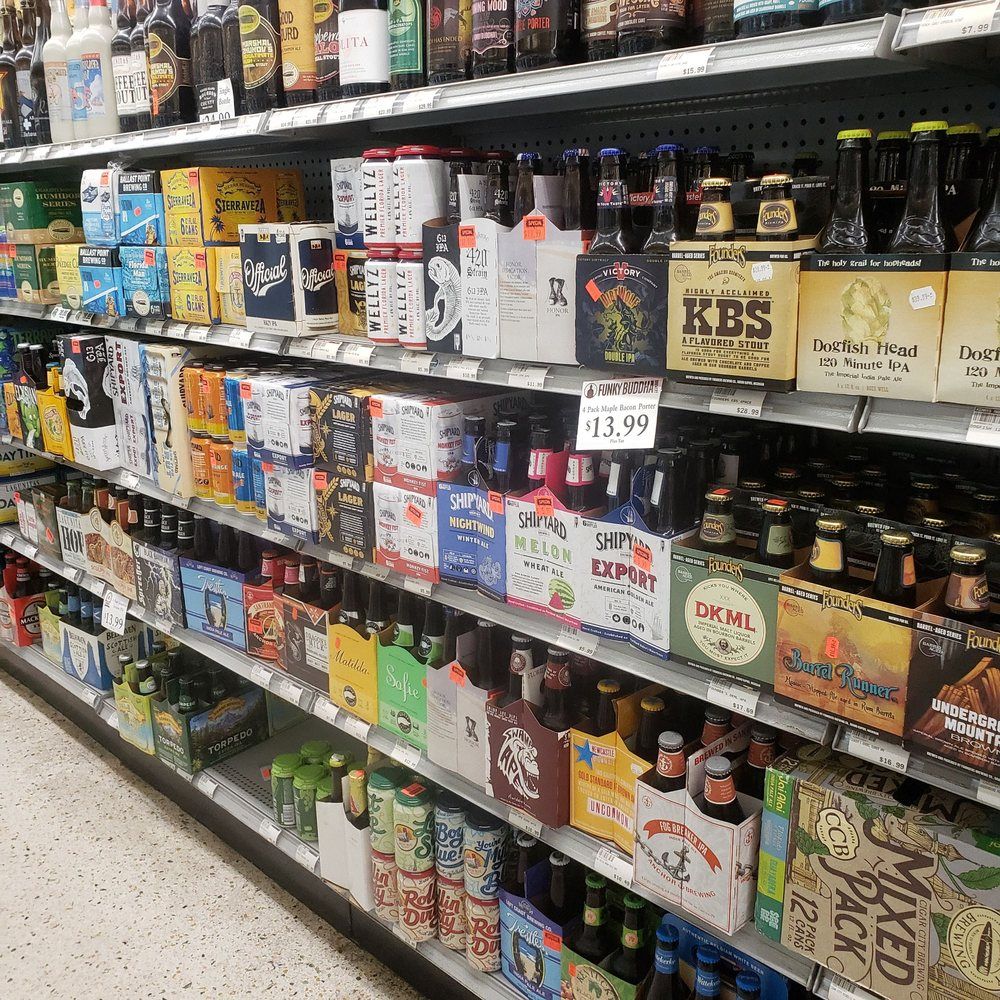 Kenny's Market is a trusted convenience store for locals.
You can visit this convenience store along E. Ocean Avenue.
Like most of your neighborhood convenience stores, this one provides all you need.
It has grocery items, alcoholic beverages and nonalcoholic drinks, hygiene essentials, propane tanks, and even lottery tickets.
Besides, it also serves food to-go, such as hotdogs, sandwiches, donuts, sodas, and coffee.
However, Kenny's Market leveled up its service to Boynton Beach locals.
It amazingly serves daily grilled lunch specials to hungry locals and breakfast sandwiches everyone loves.
Grab your snack or essentials at Kenny's Market, and remember to enjoy a meal after.
https://www.yelp.com/biz/kennys-market-boynton-beach
B.J.'s Coin Laundry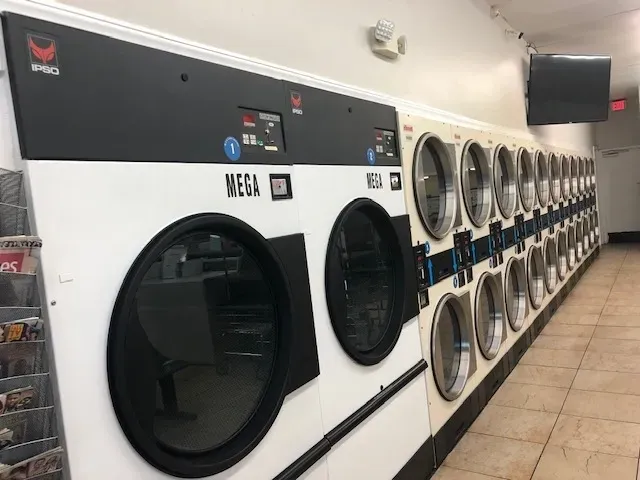 B.J.'s Coin Laundry is a neighborhood laundry shop offering pick-up and delivery services through Boynton Beach.
You can visit this laundry shop along W. Boynton Beach Boulevard.
It takes pride as an extra clean laundry shop with only commercial grade and environmentally-friendly washers and dryers for service.
It has over a dozen washers and dryers you can choose from whenever you need a quick wash for your dirty laundry.
Thanks to this laundry shop's friendly and attentive staff, you're guaranteed a convenient time.
Those with busy schedules can always choose B.J.'s Coin Laundry's pick-up and delivery service for a more convenient experience.
Mr. Hand Wax
Mr. Hand Wax is your go-to place whenever your car or truck needs a thorough cleaning.
You can visit this car wash at the Boynton Beach Mall car park on North Congress Avenue.
This pop-up carwash boasts unparalleled attention to detail when cleaning vehicles.
It doesn't just offer your typical car wash.
It also offers interior cleaning, including vacuum cleaning, bug removal, dust removal, and leather cleaning/conditioning.
What makes this car wash unique among its competitors is its extra services.
It includes automotive detailing, scratch removal, and headlight restoration.
With all these services in mind, Mr. Hand Wax is technically your one-stop shop for car pampering and light repairs.
Final Thoughts
Boynton Beach is a great place to visit with all these small and locally-owned businesses.
It has various services, from food to retail, hospitality, recreation, essential services, and automotive.
These businesses are the economic drivers that guarantee Boynton Beach a better future.
Support these small businesses in Boynton Beach, Florida!