Over ten years ago, Marc Andreessen, general partner of Silicon Valley venture capital (VC) firm Andreessen Horowitz, penned "Software is eating the world." It holds relevance now than ever. In a decade, SaaS (Software as a Service) funding has increased almost sevenfold, outpacing the expansion of overall VC funding by nearly sixfold.
In 2021 alone, 27 SaaS companies raised $225 billion in market capital through IPOs in 2021. The increasing breadth of software's applications—from healthcare to finance to education—has attracted a lot of capital from investors. Investors have taken interest in the software industry for many reasons, one of which is the fast expansion of the software's potential applications into new domains.
It was once thought that only service sectors, such as banking, IT, and security, would require software to power their day-to-day activities. But nowadays, entire sectors have used these apps to offer their value proposition, such as the agricultural, automobile, retail, building, and music sectors.
As businesses increasingly adopt automation in an effort to reduce expenses and increase profits, there are still labor-intensive industries ready for upheaval by software. The customer's outlay for acquiring and running cutting-edge software has also decreased significantly. It's important to remember that in 2000, it cost a client close to $150,000 per month to operate even the most rudimentary internet application. Using famous cloud services, a similar program would cost much less than it does right now.
Seeing the potential for SaaS to streamline and simplify business processes, VC firms are plunging in wholeheartedly to find promising startups to fund.
Below is a list of the top 35 SaaS investors to give you a sense of which VC firms are heading the way:
500 Startups
500 Startups is a Silicon Valley firm that provides venture financing to startups all over the globe. Over $454 million has been dedicated to early stage funding to help companies get off the ground. 500 Startups is a pioneering VC firm, having supported over 2200 companies in the tech industry. GitHub, Canva, Coursera, Grab, and Intercom are just a few of their well-known software offerings.
One of the most approachable venture capital and mentorship firms in the world, its team is dispersed across 20 nations, speaking more than 25 languages.
Its fourth largest funding category is SaaS, with businesses like accounts payable and automatic workflow software provider YayPay, corporate deal helper inagrab, and restaurant and retail CRM provider Ovation.
83North
83North is an international VC firm looking for outstanding business leaders and innovators in Europe and Israel. Its large team, located in cities as far apart as London and Tel Aviv, manages $550 million and provides niche knowledge in a variety of fields. While it places less emphasis on mentoring, it provides operational guidance to help businesses make the most of their funding.
83North have many SaaS initiatives under its belt, such as the database administration system Cooladata and the small business payment processing app iZettle.
Accel
Accel, with its worldwide reach and 30 years of expertise, is one of the most well-known VC firms. With clients like Slack, Etsy, Facebook, and Spotify, it's no surprise that it's the go-to for many startups in the tech industry.
Accel is actively involved in a wide variety of SaaS businesses, including ad retargeting software maker Adroll, digital signing leader Docusign, and SaaS transportation provider PackLink.
Forum Ventures
Forum Ventures is making a splash in the field of technology venture capital despite having only been around for over four years. Forum Ventures offers a VC and incubator program that focuses on early-stage business-to-business software as a service (SaaS) and business technology. It is building a group of entrepreneurs all over the world with the help of their teachers.
This VC firm with locations in San Francisco and New York City that invests in pre-seed capital in entrepreneurs creating disruptive SaaS technology, has already raised $70 million. Forum Ventures has amassed over 95 enterprise software companies, and as a result, it has attracted some notable mentors to help it along the way. These mentors include the CEOs of Gainsight, Five9, and Zuora, as well as executives from Cisco, Apple, and SalesForce.
The startups in which it invests benefit greatly from the educational opportunities it provides. AdinMo, an advertising software for the gaming industry; Pulse Q&A, innovation and expenditure choice software for CIOs; and Datch, a voice-only interface for manufacturing floor operations; are just a few of the projects Forum Ventures already worked on.
Andreessen Horowitz
Andreessen Horowitz was founded in 2009 in Silicon Valley, California, and has since become a well-known brand in the field of technology ventures. This Venture group says it is "stage neutral," meaning it will invest in a company at any point in its life cycle. It has $2.7 billion under administration and a wide range of interests, but artificial intelligence (AI), machine learning (ML), big data (Big Data), and software as a service (SaaS) tend to get the most attention. It also has a large staff of professors, experts, architects, and execs ready to back its financial backing.
Alluxio, a business data management and analytics platform; Granular, data management for farming firms; and Journera, a client management system for travel companies, are three of the most noteworthy SaaS startups in its helm.
Atlanta Ventures
When it comes to investing in software businesses, Atlanta Ventures only backs those with a SaaS-driven business strategy. Moreover, it contributes funds for financial investments. In addition, it facilitates the introduction of entrepreneurs to potential advisers and teachers, thereby contributing to the development of a consciously helpful network. It hopes that by doing so, it creates an environment conducive to learning, which will in turn lead to improved next-generation technology in all areas.
SalesLoft, a platform for sales engagement, and WideAngle Software, a meeting platform for managers to plan for meetings and generate reports afterward, are just two examples of the many impressive SaaS firms out it has funded.
Battery Ventures
The Boston, California, and Israel-based venture capital firm Battery Ventures invests in cutting-edge businesses in these areas. In particular, it keeps watch on the mobile services, consumer-internet, industrial technology, and enterprise software industries to see how innovative ideas can spur development in those areas. Battery Ventures has been around since 1983, and the company takes great pleasure in the fact that its supported businesses benefit from the guidance of a staff of seasoned specialists and entrepreneurs.
Battery Ventures is a long-time investor in SaaS startups, providing capital for both early-stage development and more advanced stages of company growth. Stella Connect, a platform that provides actionable data analytics for customer service teams; Collibra, an automation tool for managing data that improves collaboration; and Gong.io, conversation intelligence software that records, transcribes and analyzes sales conversations; are some of the more innovative SaaS projects its has backed.
Bessemer Venture Partners
Bessemer Venture Partners is a leading player in the SaaS venture capital industry, managing over $4 billion in investments across more than 130 businesses globally. BVP has been around for over 50 years, and the company primarily focuses on the business, consumer, and healthcare sectors. Investments in companies like Viber and Pinterest have paid off handsomely for them. Its notable investments include Pinterest, Yelp, Shopify, Skype, and Wix. It typically provides seed and Series A financing initially, but stays with businesses through expansion.
Bessemer Venture Partners' most recent SaaS investments include products like Mambu (banking software that facilitates the administration of loans and deposits), Claroty (cyber security software for industrial control networks), and Main Street Hub (local company customer relationship management).
Boldstart Ventures
Boldstart Ventures provides early funding to companies with an emphasis on enterprise technology in the hopes of helping creative and ambitious founders get their businesses off the ground. The New York City-based VC firm is bringing its portfolio businesses from the idea stage to "fit for market," investing in innovative technologies along the way.
So far, it has funded 60 different businesses, many of which have been purchased by established companies like Google, LinkedIn, and Salesforce. A solid advisory group can help founders find their footing in the commercial and corporate world by pointing out the weaknesses of their business plans.
BigID, a customer data security tool for enterprises, Catalytic, software to enhance team performance in business operations, and SecurityScorecard, predictive security software for risk management in organizations, are just a few of the SaaS firms it has recently funded.
Bpifrance
Bpifrance, a Paris-based sovereign wealth fund, has been a significant investor in French companies since its inception in 2012. Its primary focus is on French businesses, but it also has some holdings in the United States and other European nations. It invests primarily in startups but is open to opportunities with more established businesses as well.
Its notable SaaS investments include Kyriba, Bioserenity, Klaxoon, ContentSquare, and Deepki. Recently, it funded Figures.hr, ChapsVision, and Strapi.
Costanoa Ventures
Costanoa Ventures is a venture capital firm dedicated to supporting entrepreneurs who are working on ground-breaking projects that will have a positive impact on the world in the years to come. Costanoa Venture is a venture capital firm that invests primarily in early-stage companies and places a premium on making sure the products they back are useful, approachable, and educational. It aids organizations in scaling their businesses, learning to effectively handle their operations, and bringing their products to consumers.
Costanoa Ventures, which invests primarily in SaaS startups, is proud of its investments in companies like Elevate Security (a SaaS platform that helps to prevent security breaches by employees), Alation (a platform that makes it easier for employees at large organizations to access data), and Skedulo (an enterprise integration mobile workforce app for scheduling and management).
Crowdcube
London-based Crowdcube is a bit distinct from a traditional venture capital company in that it is an equity crowdfunding tool that connects startups with individual participants. The company's representative claims that SaaS is and will continue to be a hot topic among their clientele.
Its SaaS investments include Chip, Moneybox, Cuyna, and TaxScouts. In 2022, it funded 23 SaaS startups.
Molten Ventures
Molten Ventures is one London's the most prominent venture capital firms, and it operates on a pan-European scale. It's confident that European company owners can be at the forefront of global invention if they put their money into technological and technologically-related enterprises. It helps accelerate the growth of their projects with the help of long-term funding and a support system of seasoned professionals in the field who can provide in-depth advice and guidance. By going public in 2016, Molten Ventures was able to reimagine the conventional venture capital model and provide more adaptable financing for its portfolio companies.
It has backed several SaaS businesses, including Iceye, a satellite imaging software for businesses and government organizations, Conversocial, a platform for turning audience insights into effective social media campaigns, and Netronome, a luxury cloud services software for businesses.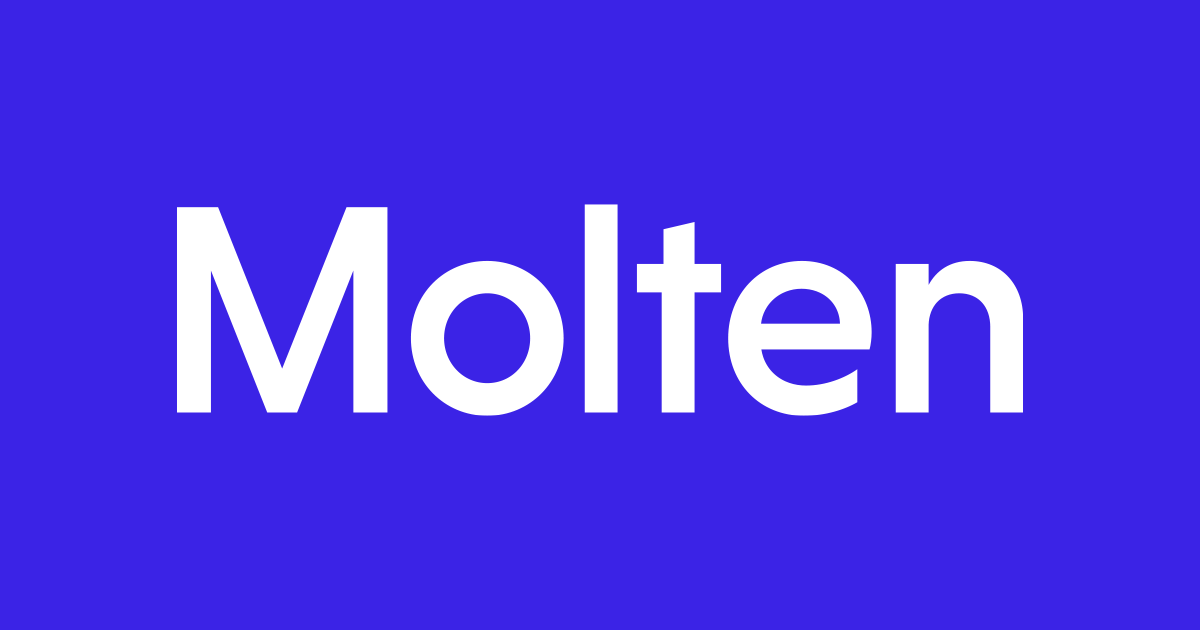 Eight Roads Ventures
Eight Roads Ventures operates across Asia and Europe from its base in the United Kingdom and has locations in Japan, China, India, and the United Kingdom. Fidelity International Limited's private investment arm, Eight Roads Ventures, has made healthcare and technology investments totaling over $6 billion over the past decade.
In order to achieve its mission of providing concerted support for founders who are extremely committed to their projects, the business employs a stringent selection process to determine which software companies to invest in. In addition to financial backing, it also provides assistance with personnel selection, process improvement, and advertising. It primarily focuses on helping existing companies expand into new markets.
Its ventures in software as a service (SaaS) include Neo4, an interactive data and visualization platform for demonstrating human-computer interactions; Silot, an adaptable AI platform for financial institutions; and ForceClouds, a cloud service tailored to the life sciences.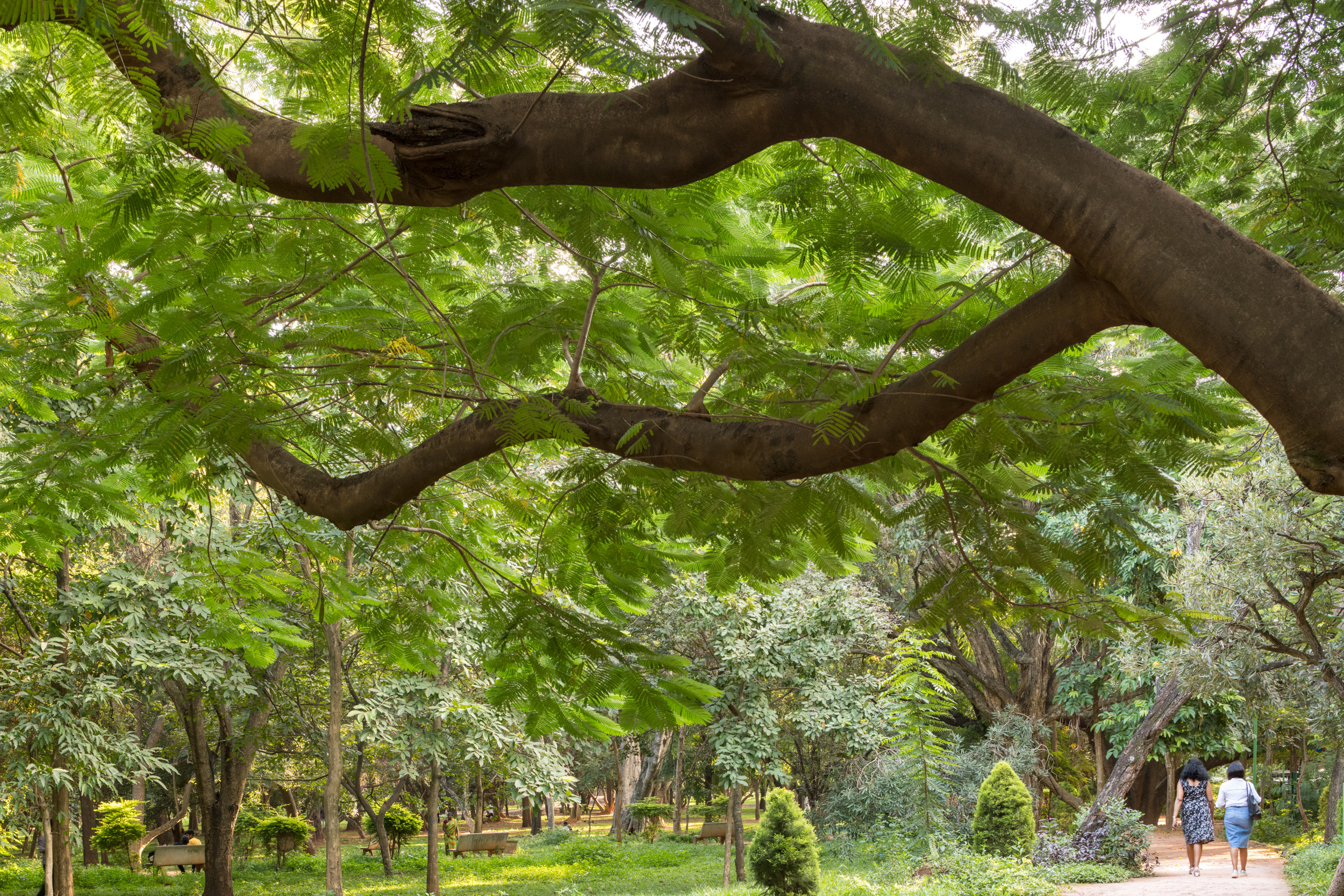 Endeavour Vision
Endeavour Vision is a prominent private equity company investing in growth-stage medical technology (MedTech) and digital health (digital health) firms with locations in both Geneva, Switzerland, and Minneapolis, Minnesota, United States. It finances research and development of new medical treatments and technologies that either significantly improve patients' health or save healthcare services a lot of money. Its team has significant experience dealing in European and North American businesses, and they are highly skilled in strategic and practical areas.
Investments achieved by Endeavour Vision in the recent past include Vertiflex (acquired by Boston Scientific in 2019), Medartis (IPO on SIX in Q1 2018), and Symetis, demonstrating the firm's history of effective exits (acquired by Boston Scientific in 2017).
Frog Capital
Frog Capital invests primarily in European software firms developing enterprise-level solutions. Since 2008, Frog Capital has invested in more than a hundred different businesses, providing them with capital, industry expertise, and access to a massive global network in exchange for a long-term relationship.
Frog Capital is a growth capital company that invests in businesses with a valuation between €3 million and €30 million that require €5 million to €20 million.
With an eye toward growing the SaaS market, Frog Capital has backed businesses like the retail analytics platform Dynamic Action, the mobile optimization platform Vulog, and the financial services deal automation platform Dealflo.
Frontline Ventures
Frontline Ventures is a Dublin and London-based VC firm that prioritizes early-stage business-to-business enterprises. They are on the lookout for active company owners and executives, and they are especially interested in companies that are driven by creative minds.
Frontline Ventures is a venture capital firm that invests in businesses and provides advice and guidance, as well as a full team of former business managers and industry specialists, in an effort to close the human/technology divide. Their mission is to help businesses in the United Kingdom expand to the United States as quickly as possible by providing them with resources such as financing and human resources.
Localistico, a local marketing and analytics tool for retailers, and Astronomer, a data workflow platform, are just a few of the products available through their comprehensive SaaS inventory.
Global Founders Capital
Berlin-based Germany's Rocket Internet has a venture capital subsidiary called Global Founders Capital (GFC). The company is looking to make investments in businesses related to the following areas: e-commerce, finance tools, media, communication, and IT. It has funded major European businesses such as Revolut and HelloFresh, as well as global ones like Meta, Canva, and Slack.
Sifted predicted in early 2022 that GFC would cut off 80 percent of its staff; nevertheless, the venture capital firm still backed 22 startups that year.
High-Tech Gründerfonds
Bonn, Germany's High-Tech Gründerfonds (HTGF) is a venture financier that prioritizes promising technology startups. Since its inception in 2005, HTGF has invested approximately EUR 900 million across three funds and a global network of collaborators, spawning over 650 successful new businesses. Its staff of seasoned investment managers and startup experts help steer the growth of young businesses thanks to their knowledge, enthusiasm, and drive.
Digital technology, industrial technology, life sciences, chemistry, and similar business sectors are the primary emphasis of HTGF's investments. More than 1,900 additional funding deals have resulted in over EUR 4 billion being invested in the HTGF portfolio by foreign investors. More than 150 businesses, including Taxdoo, Sdui, SimScale, Casavi, VMRay, node.energy, Code Intelligence, Neural Concept, and Tangany, have been exited by HTGF.
The public-private partnership includes the Federal Ministry for Economic Affairs and Climate Action, Fraunhofer-Gesellschaft e.V, Deutsche Bank, PHOENIX CONTACT, and Vector Informatik.
Index Ventures
Index Ventures is a London and San Francisco based VC firm. Investments will be made in areas such as AI/ML, business applications, data, fintech, entertainment, the future of work, media, mobility, healthcare, open source, security, retail, and talent.
It has worked with visionary businesspeople from the United States, Europe, and Israel since 1996, all of whom are reshaping our world through technological innovation. Dropbox, Farfetch, Adyen, Deliveroo, King, Supercell, and Slack are just a few of the companies it has launched.
It has invested $900 million in 2021 into Series A and B startups, and $2 billion into companies in the growth stage.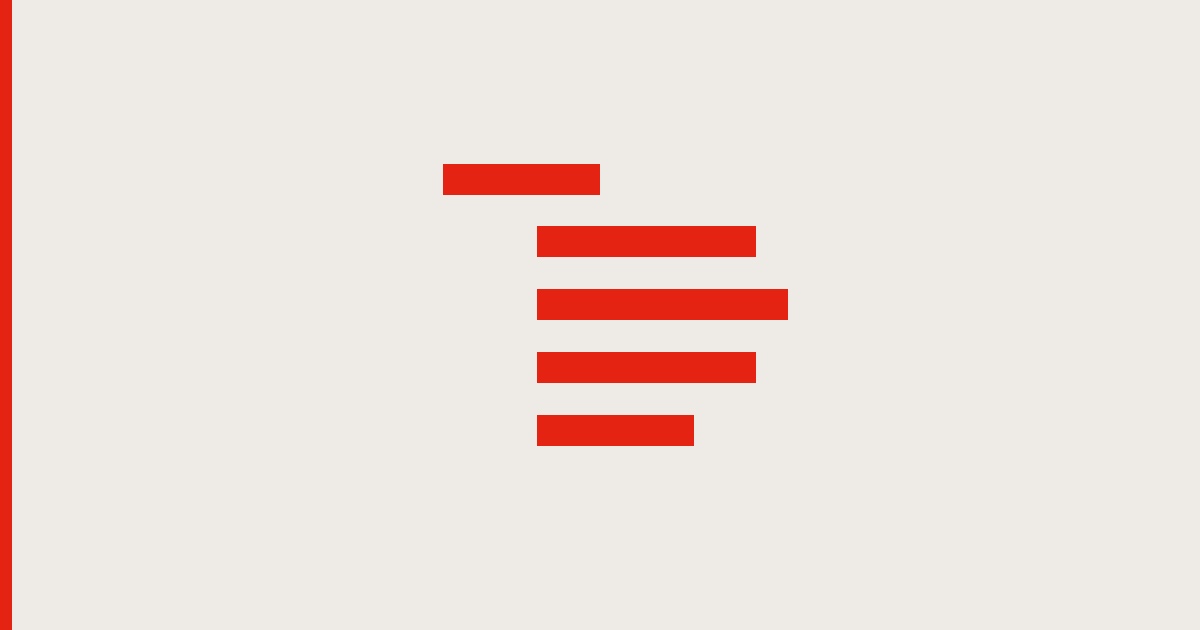 Insight Venture Partners
Since its inception in 1995, Insight Venture Partners (IVP), a firm specializing in growth-stage venture capital, has amassed a total of over $7.6 billion in funding. IVP is a highly adaptable investor that has a keen eye for market leaders and can fund projects of any size. Scaling tech businesses is a priority for IVP because it believes that this is the best way to bring revolutionary changes to the entire economy and labor market.
IVP's team of operating executives and technology investors have the expertise necessary to help the company advance their projects to the next level.
Appriss, which provides data analytics solutions to address risk, Campaign Monitor, an email marketing tool, and DrillingInfo, a workflow optimization tool for the gas and oil industry, are just a few of the impressive SaaS offerings IVP has in its catalog.
Kima Ventures
Kima Ventures, an angel investor funded by French telecoms billionaire Xavier Neil, invests €150k once in each of 100 new deals annually. Despite its name, the fund is not limited to funding only French startups; it is also open to other European startups.
Scalability and the potential for recurring revenue are two key benefits for Kima ventures when considering which models to adopt.
Thirty-one software as a service companies received funding in 2022. Some of its most well-known investments are Impala, Kaiko, Pennylane, Upflow, and Conduktor.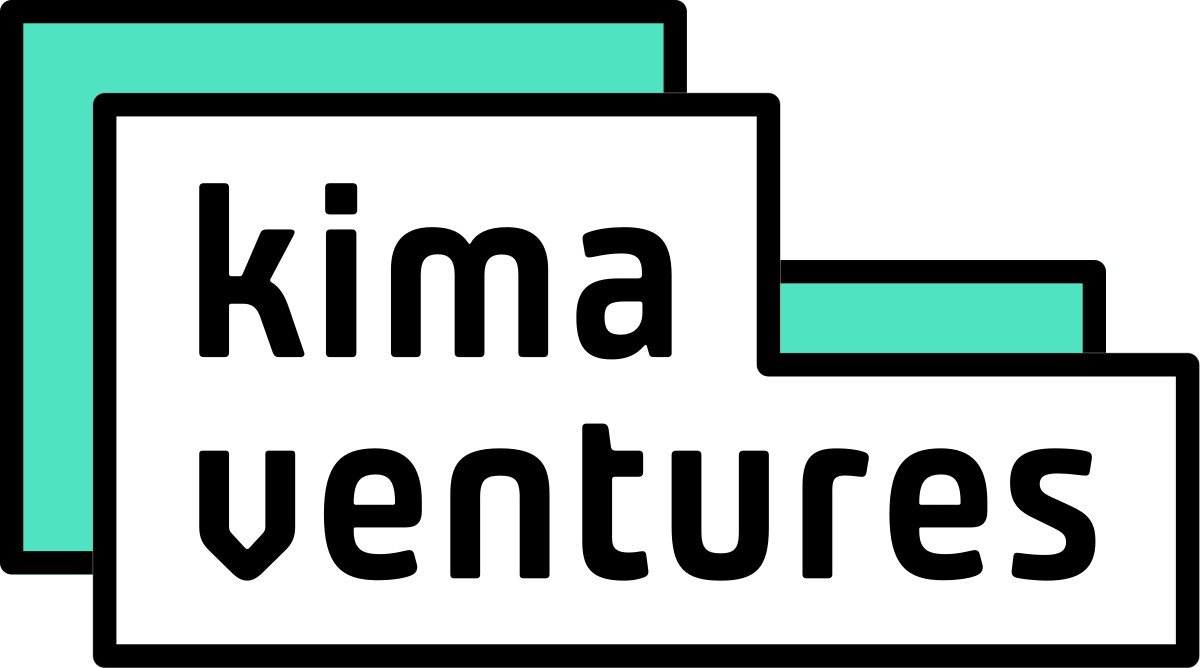 New Enterprise Associates
The NEA's main areas of interest are healthcare and technology. Having served clients all over the world since 1977, NEA has amassed a wealth of experience and knowledge that they are happy to share with their customers. Throughout their history, they have invested over $19 billion across multiple stages of capital for the companies in their portfolio, all while providing invaluable industry insight and expertise to aid in the development of the businesses' day-to-day operations.
Investments by NEA include MindTickle (a SaaS cloud-based and mobile training platform), VividCortex (a behavior and performance data management system), and greytHR (an Indian payment and HR system), demonstrating the firm's commitment to enterprise-level development and the rise of SaaS.
Northzone
Northzone is a Swedish venture capital company that invests in startups at an early level. Northzone is expanding into additional disruptive technologies with the intention of shaking up enterprise-level workings in a variety of sectors, following investments in well-known businesses like Spotify, Trustpilot, and Lastminute.com. Since its founding in 1996, Northzone has served as an early-stage funder and a long-term collaborator to more than 130 businesses.
SaaS firms such as HappyOrNot (a Finland-based firm helping with client and employee happiness reporting), Aevy (a human resources and employment service), and iZettle (a point-of-sale solutions provider), are some of its notable investments.
Octopus Ventures
Octopus Investments is a London-based In each stage of development, from inception to Series B, Octopus spends over £200 million annually. The company just released its first pre-seed fund, a £10 million entity (June 2022).
Because it sees tremendous potential in the SaaS industry, the company keeps pouring resources into it. The impact of digitalization and robotics is expanding across all sectors, transforming everything from law firms to construction sites. The influence of software is growing, and it already has the potential to shake up even the most unrefined and young sectors.
Amplience, Natterbox, Permutive, Ometria, and Calastone are just a few of its most successful SaaS backings.
OpenView Venture
To become market champions, software companies are OpenView's primary investment target. In addition to financial backing, they also offer access to a Growth Platform designed to aid companies in identifying and recruiting top talent, securing new clients, and forming strategic alliances with established companies in the same field.
OpenView uses its extensive operational resources to guide investments toward the creation of profitable software businesses, with a focus on the workplace and software as a service (SaaS) sectors.
Highspot, a sales training platform; Fieldlens, a construction industry collab and communication tool; and Deputy, an employee management tool, are just a few of the projects they have helped to better monetize and develop.

Point Nine
Point Nine, a Berlin-based VC firm, invests primarily in software as a service (SaaS) businesses, as well as e-commerce platforms and mobile app developers. Although it is composed of a small team, Point Nine travels all over Europe to help new businesses get off the ground with funding and guidance. It uses a no-nonsense strategy to aid clients in all stages of the business, from hiring to asset purchases.
Interesting SaaS projects that have come across their inbox include Container xChange, a German container logistics platform; Spain's Factorial, an HR software for small and medium-sized companies; and France's Zenaton, an organizational tool to better business processes.
Prime Ventures
Prime Ventures is a European investment firm that focuses on the technology and tech-related industries, providing capital and expertise to create a network of founders who can become worldwide leaders in their areas.
It oversees roughly 700 million GBP from locations in the UK and the Netherlands. With an eye toward e-commerce, digital media, software, communications, and infrastructure services, Prime Ventures targets high-level innovators who are eager to press for global growth.
It has several SaaS projects at their disposal, including Perpule that automates self-checkout for businesses; Falcon.io, a social media marketing platform; and 4CInsights, a platform that manages audience insights, all of which they can use to rapidly accelerate tech startups.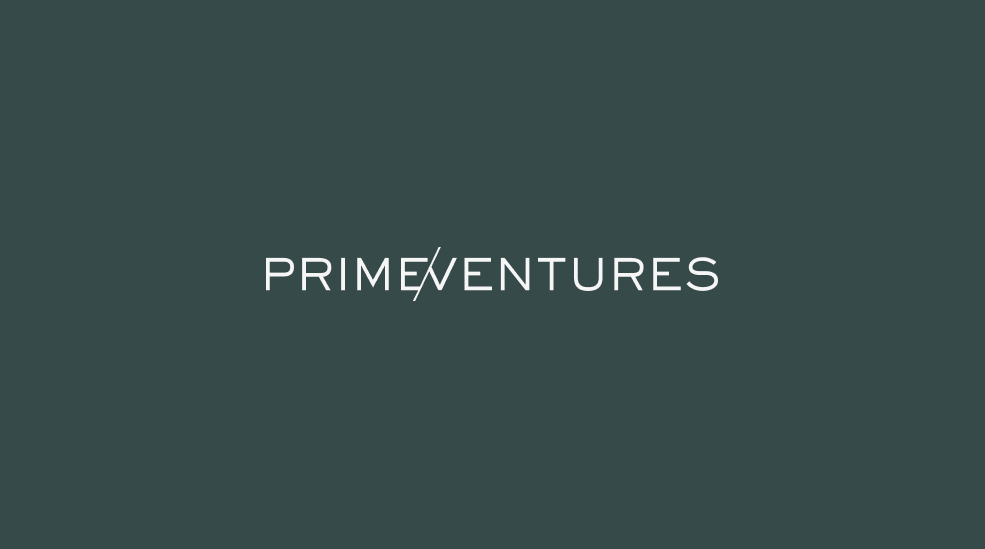 PROfounders Capital
This London VC is focused on pushing innovative startups toward long-term success by providing financial backing for solid business plans and solid creator leadership. PROfounders capital gives entrepreneurs access to a network of seasoned investors who have each established great businesses on their own. It's a major source of funding for tech firms that are developing solutions to remove existing barriers to effective business operations.
PROfounders Capital's primary business model is based on software as a service (SaaS), backing businesses like Syft (a platform for flexible staffing) and Tweetdeck (a social media data management utility purchased by Twitter).
SaaS Venture Capital
SaaS Venture Capital is a venture capital firm that invests in startups in the software as a service (SaaS) field with the goal of helping those businesses expand into the corporate market.
Because of the support of SaaS's extensive network of advisers and teachers, the firm is confident in the prospects of the businesses it funds. In addition, it aids in the search for additional high-quality sponsors who may be able to contribute to the initial round of funding.
Huntress, an offensive-driven security app; Balto, a contact center efficiency program; and Scythe, a corporate risk assessment and management tool, are some of their most notable current backings.
Seedcamp
London-based Seedcamp is Europe's seed fund, spotting and backing brilliant entrepreneurs before they blow up in the public eye, taking on established players in global marketplaces and developing innovative solutions to pressing issues.
Over 400 companies, including the publicly traded UiPath and Wise and the unicornsRevolut, Hopin, Sorare, Pleo, and wefox as well as rapidly expanding businesses like Grover, viz.ai, and Ezra, are part of the Seedcamp Nation. These companies are working to create breakthrough products and services that will alter the way people live, work, and shop. Its previous highest fund was £78m (November 2020).
Seedcamp has more than a decade of experience supporting extraordinary talent and uses this to its advantage by providing instant access to wise funding, a lifetime community of support, and a global network.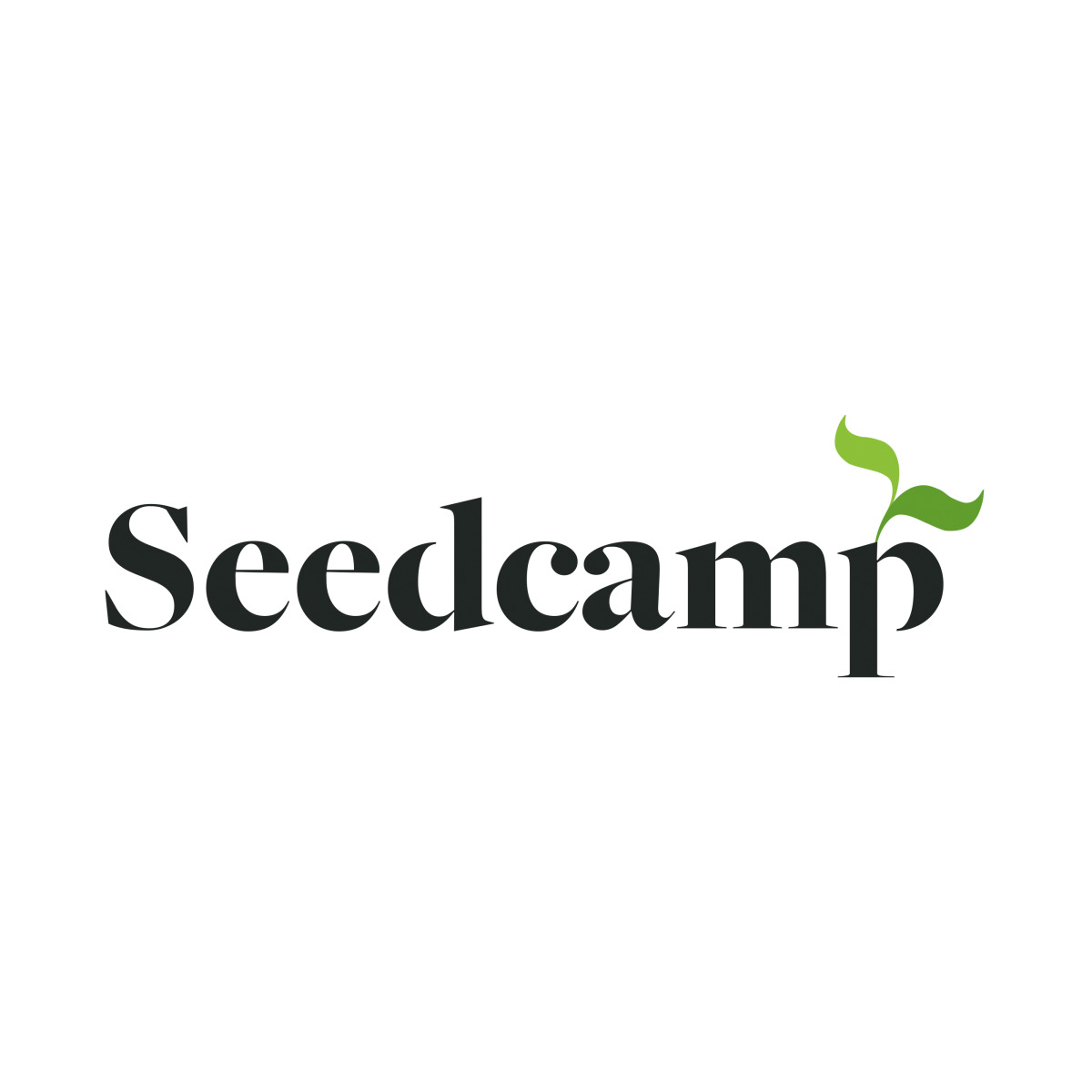 Sequoia Capital
Sequoia Capital, established in 1972 by Dona Valentine, is a leading investor in the software as a service (SaaS) industry. Sequoia Capital is a diversified investment firm headquartered in Menlo Park, California that invests in a wide range of industries, including but not limited to finance, energy, business, healthcare, and the internet.
Their focus on enterprise-level investments is presently skewed toward software as a service (SaaS) businesses, which take inspiration from a variety of industries and help a select group of innovators realize their maximum potential.
Their extensive portfolio of investments includes the online optimization and marketing tool Zarget (acquired by freshworks) and human resources management software Namely.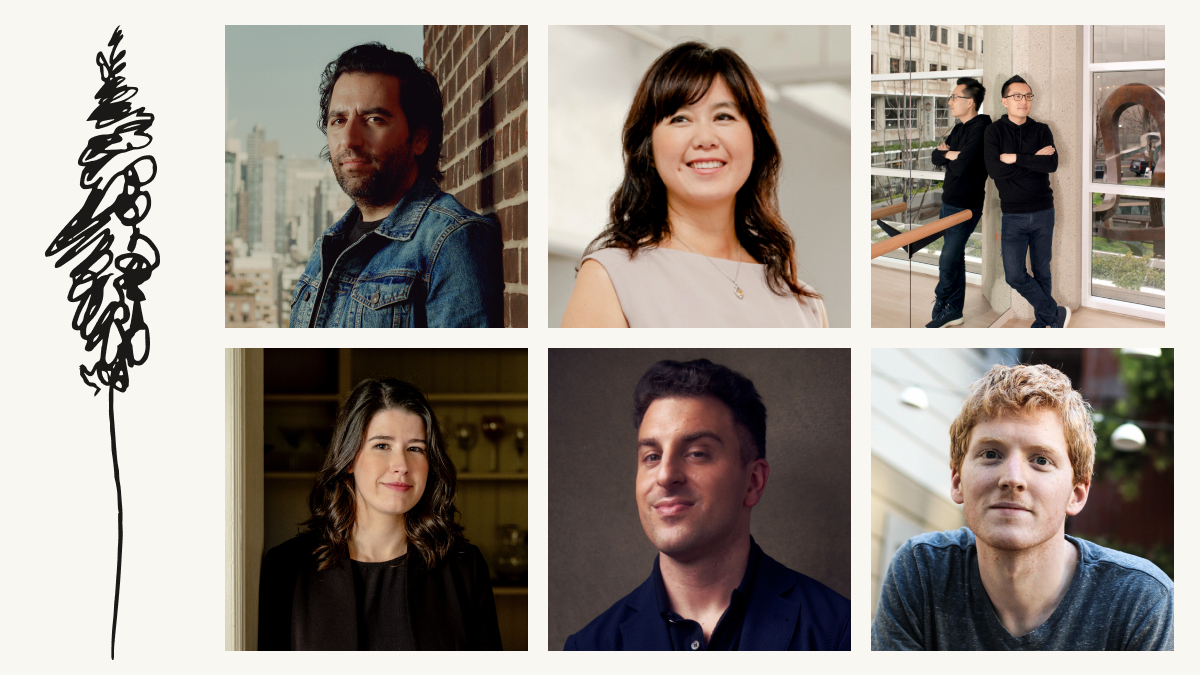 Speedinvest
With over €1 billion AuM and 40+ investors in Berlin, London, Munich, Paris, and Vienna, Speedinvest is one of the most prominent early-stage investors in Europe.
Sylvera, Adverity, and Upvest are some of the company's more well-known SaaS investments; Ledgy, consola.finance, and TOQIO, are among its more recent fundings.
Its website states that it places a premium on the success of its founders, so it does more than just ship over funds and "check in" at board gatherings. With the goal of helping companies succeed, Speedinvest is there for them from the very beginning.
The SaaStr Fund
The SaaStr Fund is a San Francisco-based VC company that was founded in 2012. This $90 million investment fund spun off from the SaaStr site with the mission of assisting entrepreneurs in launching and growing successful SaaS businesses. This fund is pooling its assets to aid in seed financing for SaaS, B2B, and business companies.
Investments range from $500,000 to $6,000,000, and the fund's experts are available to lend a hand in any way they can to the startups they back. It also aids their initiatives by selecting C-suite executives to oversee daily operations.
The SaaStr Fund has helped launch several successful software as a service (SaaS) companies, such as the productivity-boosting Mixmax, the vehicle monitoring and management system Automile, and the referral and diversity-hiring platform Teamable.
VenTech
Having been in business since 1998, Ventech is a seasoned veteran in seed funding for B2B and B2C companies. Its holdings span the entire gamut of economic areas, with a primary concentration in Europe. It provides slightly smaller investments for seed rounds, between €2 million and €5 million, but it spends between €2 million and €5 million in Series A rounds.
VenTech wants to play a leading role as investments in businesses that are at the forefront of technological innovation and creating game-changing products, particularly in the business sector. It has multiple locations in Europe. Meanwhile, VenTech China focuses on making investments in the Asian market.
VenTech has collaborated with a wide variety of startups in the SaaS industry, such as 365talents, a SaaS solution for HR choices, and Albacross, a SaaS tool for improving the effectiveness of advertising.