San Diego, California, has been called Silicon Beach 30 years before Los Angeles adopted the moniker.
It has a variety of nicknames, including "America's Finest City," "Birthplace of California," and "City in Motion." These are still accurate, but City in Motion may be the most pertinent today.
In recent years, the IT tech sector in San Diego has experienced accelerated revenue and startup growth. In 2020, it hosted 108 unicorns and had the sixth-fastest expanding tech employment market. These 20 startups in San Diego demonstrate the location's value as a tech startup hub.
ChargeNet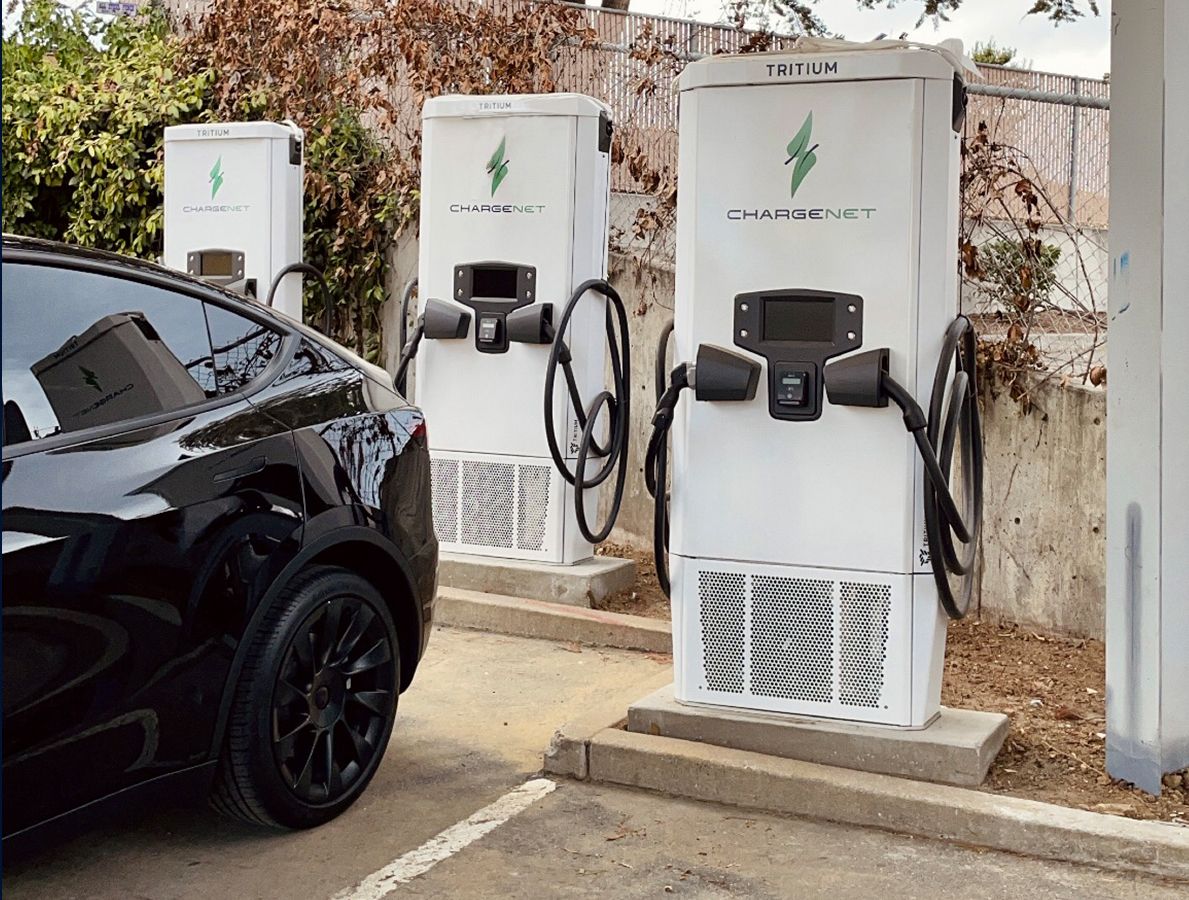 Using an electric automobile for a year has been estimated to prevent 1.5 million grams of carbon dioxide (CO2) emissions. That's the same as the CO2 released by four nonstop flights from London to Barcelona, each covering 1,140 kilometers.
ChargeNet aims to facilitate the widespread adoption of electric cars (EVs) across the United States. It's a piece of software that allows electric vehicle fast chargers, energy storage, and solar power to all work together. The goal is to create the most extensive network of EV charging stations in the United States.
The firm created ChargeOptTM software as a service (SaaS) platform. It enables sponsored charging in quick-service restaurant (QSR) parking lots.
Using ChargeNet stations, QSRs may turn their parking lots into revenue generators. So, they're facilitating the electrification of mobility to benefit underserved populations.
The platform's purpose is to close the gaps in the electric vehicle charging infrastructure so that it can support the 2.32 million EVs already on US roads. ChargeNet Stations has first-hand expertise, creating several rapid solar-powered EV charging stations driven by their proprietary software. As a result, consumers may obtain a charge of about 100 miles in 15 minutes for under $10.
Tosh Dutt, the company's founder and CEO, and Venus Jenkins, the company's COO, run ChargeNet stations. It has stations at 70 Taco Bells and is working on expanding to additional QSR. Since its founding in 2019, the firm has raised $6.8 million over two fundraising rounds.
Condor Software, Inc.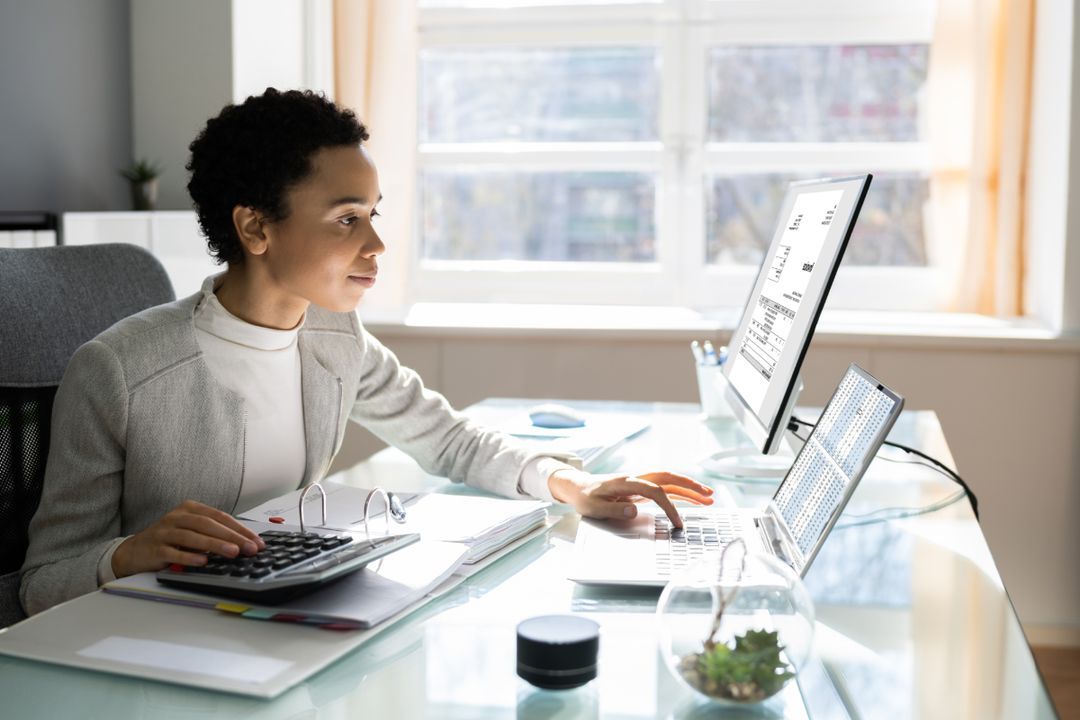 Creates clinical finance software that uses real-time data from clinical trials and the combined efforts of several vendors to streamline and improve accounting processes. The company's software helps businesses streamline operations, reduce time spent on cash flow management, make critical business decisions, and lengthen the runway.
The initial funding round for Condor Software, Inc. was $175,000. On July 7, 2021, the company received Non-equity Assistance funding. There are a total of five backers of Condor Software, Inc. The newest contributors are Edward Lando and Nadav Ben-Chanoch.
Blooma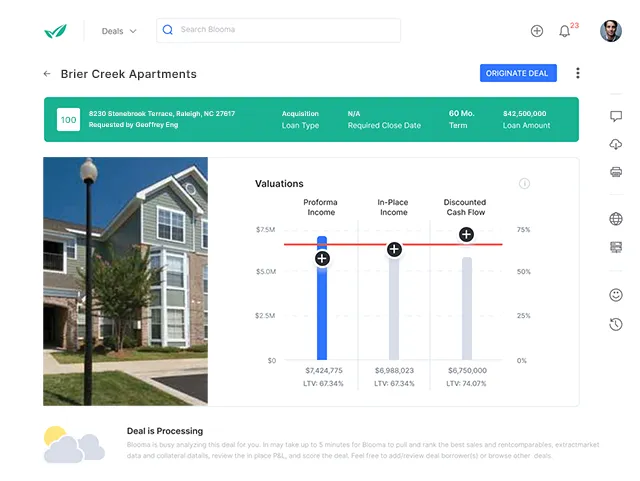 Blooma is an artificial intelligence (AI)-driven digital underwriting platform for commercial real estate (CRE) operators to use in loan origination and portfolio management. It provides a more efficient and insightful CRE loan experience than a traditional written application. The software also aids financial institutions in assessing potential prospects, cutting expenses, and conducting thorough analyses of deals.
The startup, launched in 2018, uses OCR technology to scan documents and do automated transaction analysis. It facilitates speedy, well-informed decision-making on the part of lenders and investors. The program factors in revenue and profit estimates to produce reliable market and cost information. Additionally, it provides excellent adaptability to preexisting procedures.
Blooma, led by CEO Shayne Skaff and COO Tal Almog, has evaluated transactions totaling over $12 billion. Bank of Southern California, CB Richard Ellis, and C3 Bank are just a few of their satisfied clients. Since its inception, the firm has raised $20.8 million from eight investors throughout three investment rounds. Series A fundraising was completed in June of 2021.
Creative Force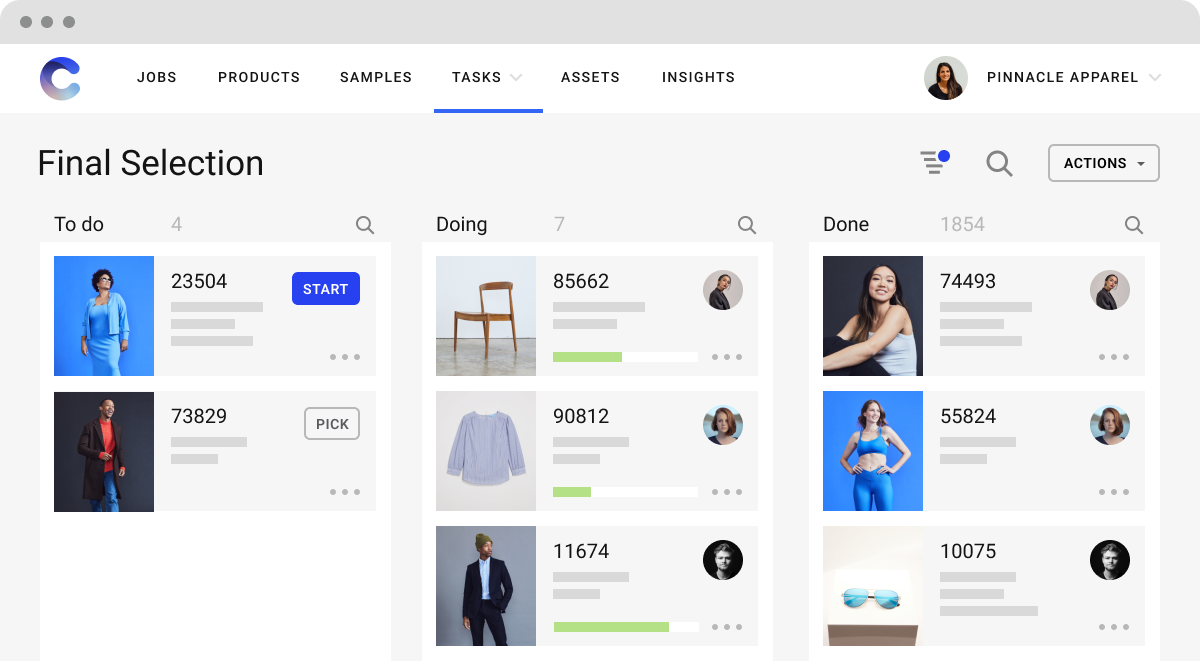 Creative Force boasts of being a "user-first" SaaS startup. For large-scale editorial and commercial content production, it equips photography studios with a comprehensive tracking and workflow system in real-time.
Creative Force aims to facilitate scalability in photography studios through an improved workflow. The program handles everything from checking in samples to uploading completed assets to the web. It helps designers focus on what matters most by automating mundane operations like file naming and providing insights from real-time data. In addition, the program may boost efficiency by synchronizing all parts of the workflow thanks to its Workfront link.
Creative Force was established in 2019 and is led by CEO Thomas Kragelund and Chief Product Officer Tejs Rasmussen. In June of 2021, it closed a round of financing with a single investor for around $2.7 million.
Daasity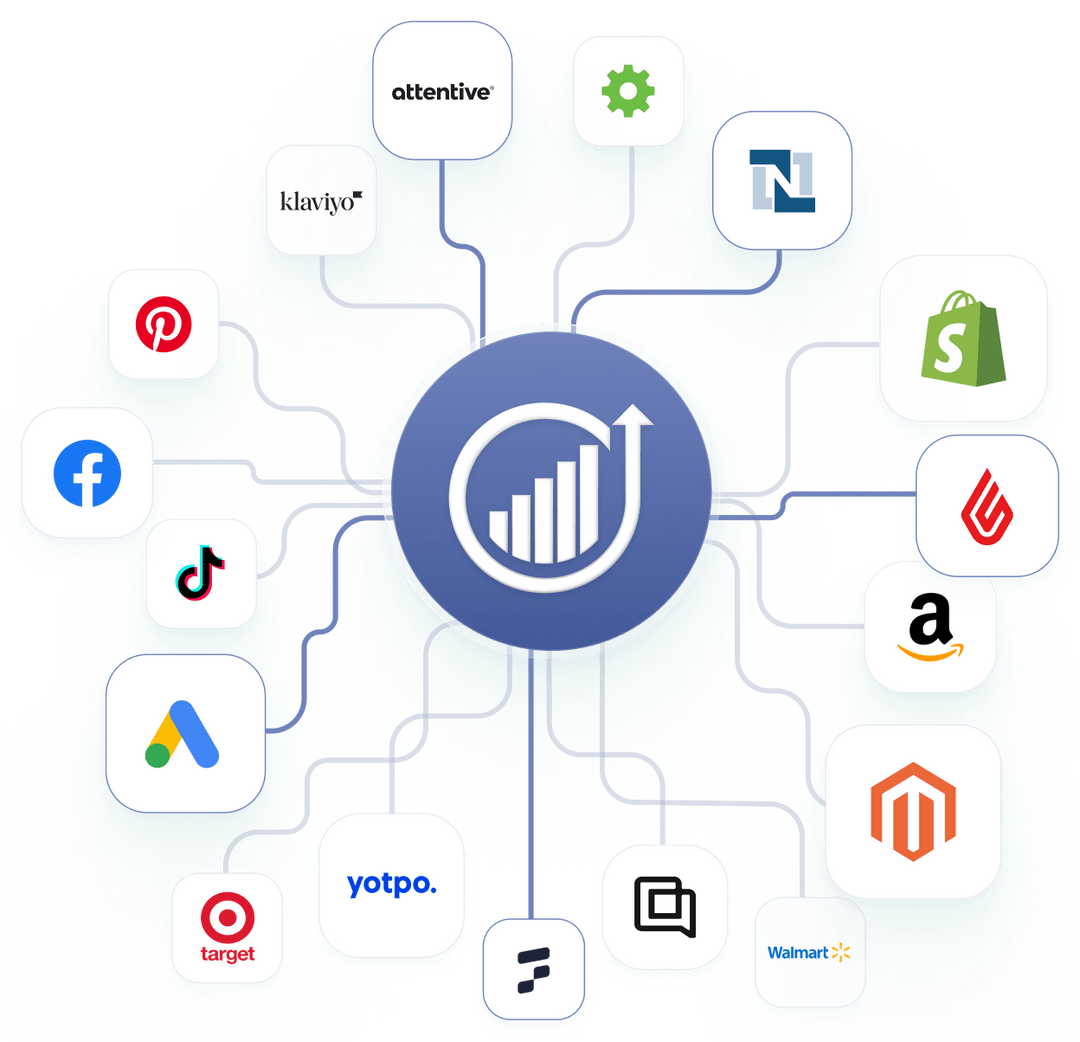 Small companies have it rough in today's e-commerce market. However, with the appropriate data, you may improve the customer experience and gain a competitive edge.
Daasity is a tool that aids e-commerce companies in making informed choices. This analytics and data firm for online retailers compiles customer information from platforms like Shopify and Amazon. It helps to strengthen marketing and customer service tactics by looking back at past patterns.
The company's pre-made dashboards present merchants' data in an easily consumable format. The dashboards also feature important consumer segmentation data, omnichannel assessment, and advertising effectiveness. Daasity also offers data on things like inventory management and cohort analysis.
In addition to over 50 connectors, Daasity's platform comes with over 130 pre-built reports. Since 2017, they've collaborated with over 1,600 companies, some of which include Caraway Home, Manscaped, and Vuori.
Daasity, co-founded by Chief Executive Officer Dan LeBlanc and Chief Analytic Officer Sean Corson, has generated a lot of buzz. Since its inception, it has earned $20.7 million in total capital over four funding rounds from eleven investors. In January 2022, it closed a Series A fundraising round.
Debut Biotech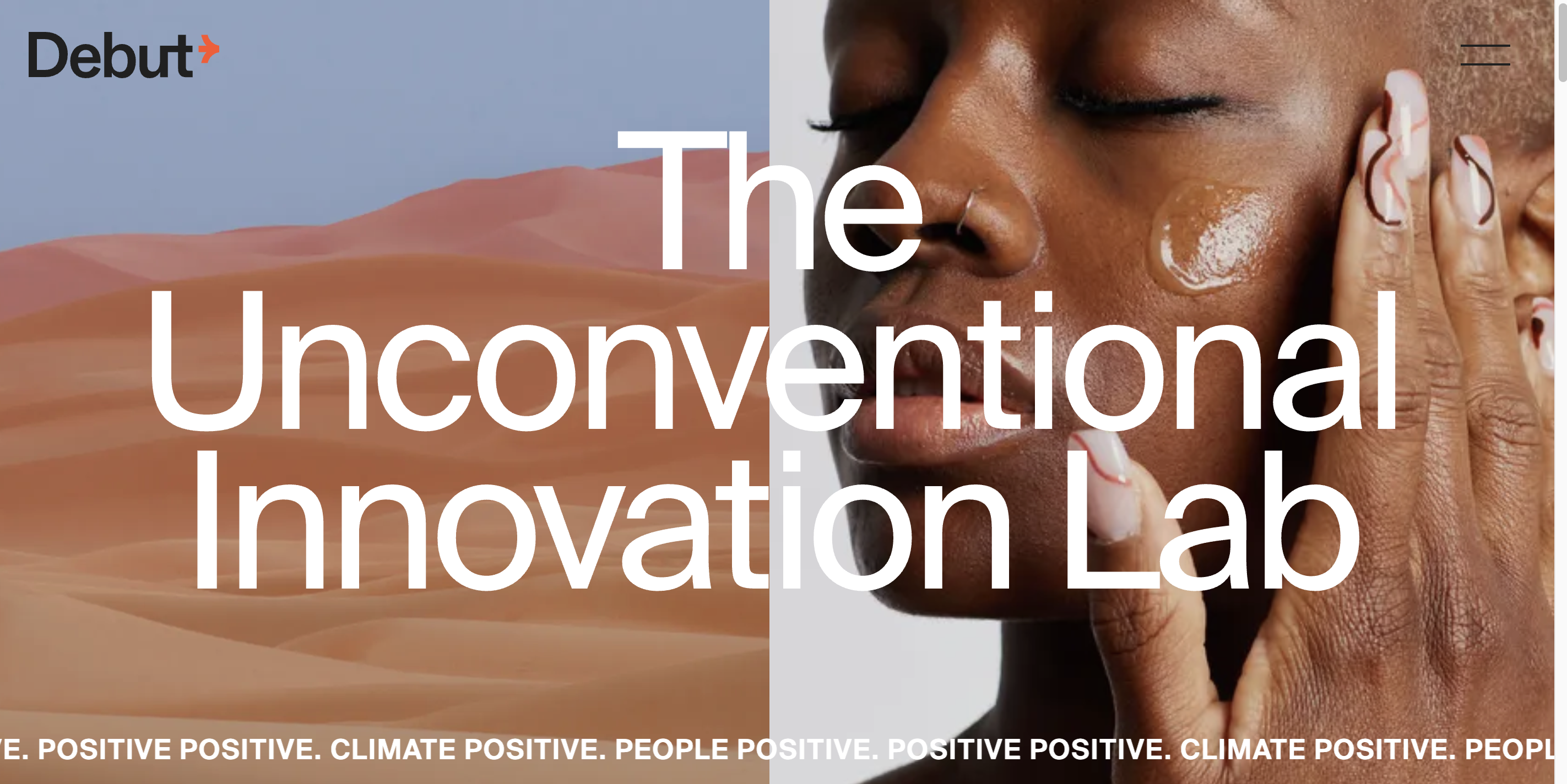 Debut Biotech is a biotechnology firm offering continuous production and customized enzyme solutions. Debut Biotech closed its $26.2M Series A financing on August 12, 2021.
The biotech company's backers include Material Impact Fund and KdT Ventures.
Eva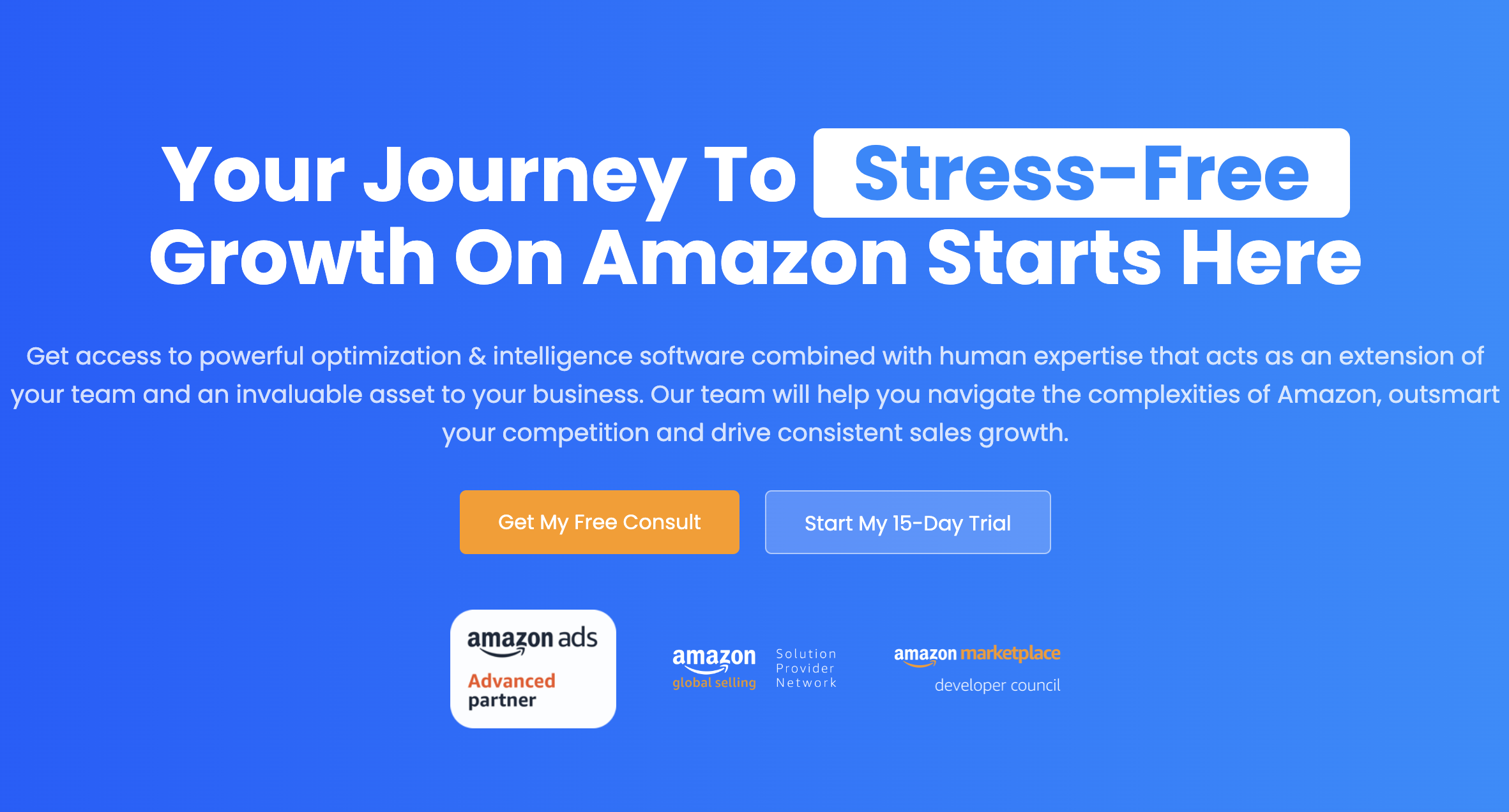 With 1.5 million merchants and a 56.7% share of the retail e-commerce industry in 2021, Amazon is a behemoth marketplace. More than half of the platform's revenue comes from 3rd-party vendors. The outcome is intense rivalry for consumers' attention and, in some instances, highly slim profit margins.
The unfortunate reality is that with its considerable resources, Amazon is the main rival of 3P vendors. To help level the score, Eva uses AI to analyze data and make predictions.
Eva is an automated system for predictive analytics. It offers cutting-edge Amazon analytics, demand-based repricing techniques, and streamlined inventory management for private-label retailers, brands, and resellers.
You may increase income and cut expenses with the company's skilled consulting and digital marketing services. Eva has everything you need to take your Amazon FBA business to the next level.
Co-founders and CEO Hai Mag and CXO Barry Guze run the firm and its powerful AI technology. Two separate fundraising rounds have brought Eva $3.5 million. The company's most recent investment round came from a seed round on September 1, 2022.
JuneShine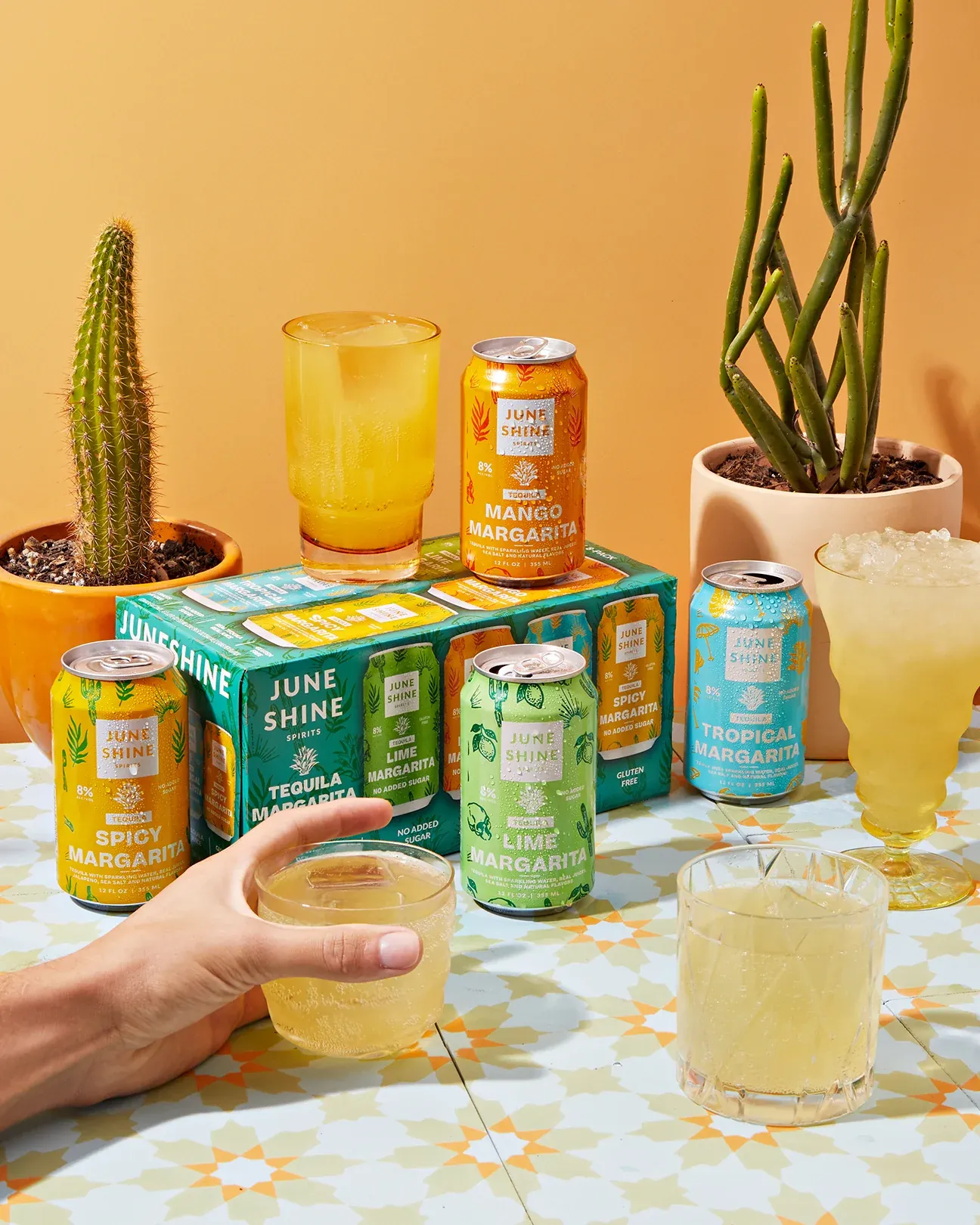 JuneShine offers hard kombucha in 10 unique flavors in the draft and canned formats, and the alcohol content averages 6%. JuneShine is an organic, gluten-free, and kosher food manufacturer that debuted in 2018.
CEO Greg Serrao's original goal was to produce alcohol that was both honest and good for the environment. He invited some buddies to drink Blood Orange Mint kombucha he had brewed in his garage. JuneShine products are available online in 45 states and wholesale in 28 states. Traditional bottled drinks and hard kombucha are among these items.
Since its inception, JuneShine has raised $24 million from 21 investors across three fundraising rounds—many kombuchas. In November of 2021, the company received a Series B fundraising round.
LifeForce Games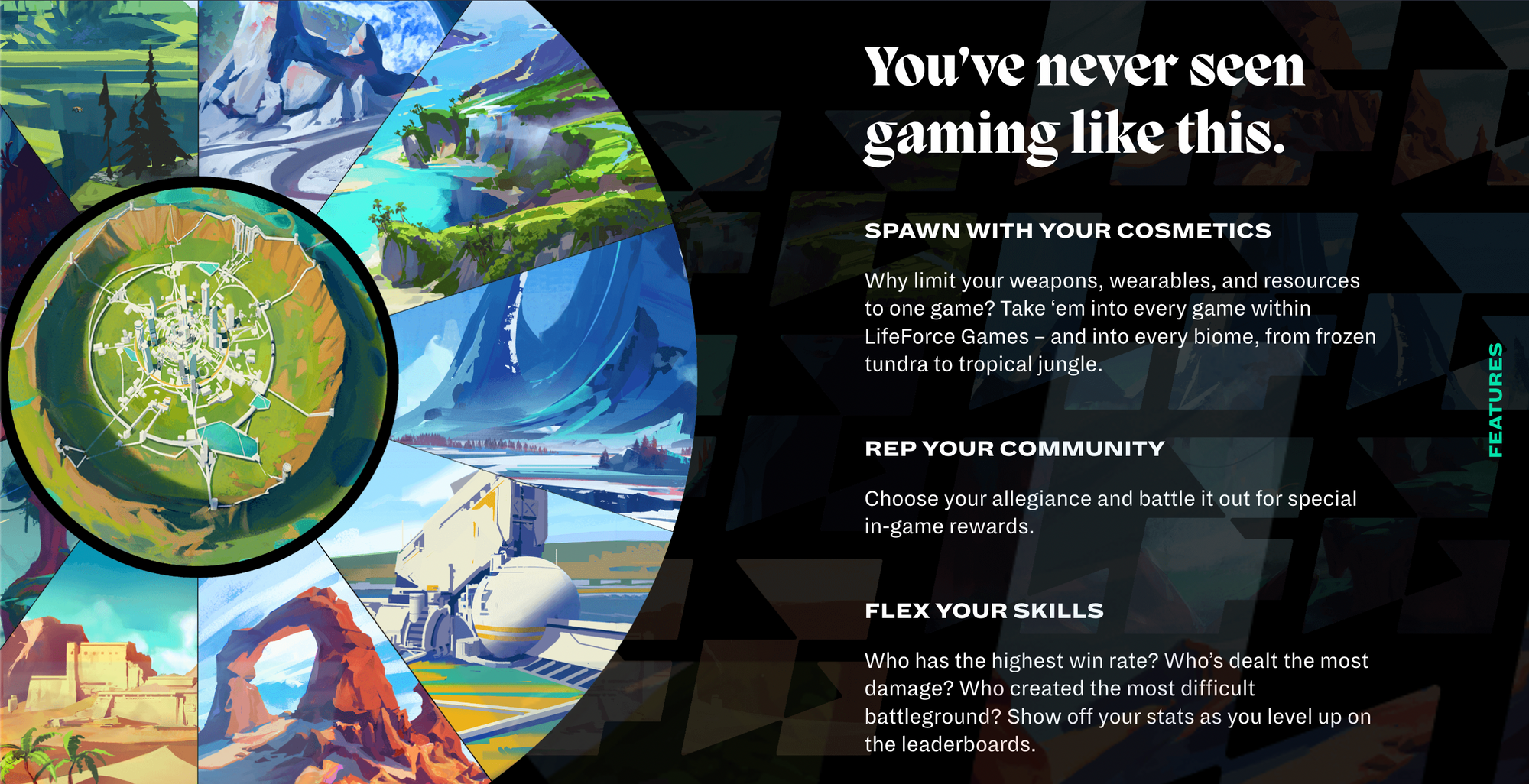 Blockchain-based "pay-to-play" (P2E) games allow players to earn currency by completing in-game tasks or trading virtual items. Non-fungible tokens (NFTs) or native tokens are the most common kind of in-game currency players make.
The gameplay of LifeForce Games is a bit different. It provides a metaverse as a service and creates P2E games with interconnected metaverses. Upon the platform's release, game developers and independent creators alike will be able to create compelling content rapidly. However, it develops P2E games that don't require players to possess or utilize crypto to participate.
The company aims to achieve the promise of blockchain-based gaming by creating a joyful environment for gamers. To hasten the creation of an open and interoperable metaverse, LifeForce Games is developing new technologies. It will prevent NFTs from being used in various games and platforms.
LifeForce Games is flourishing because of the efforts of CEO Catherine Carroll and CTO Ryan Porter. In March of 2022, it closed a Seed round raising $5 million from five investors.
Mosaic.tech
Founded in 2019, Mosaic.tech offers a financial planning and analysis platform that includes predictive reporting features. It integrates and analyzes information from several databases to give CFOs valuable insights for long-term planning. They may use these technologies to produce more precise and timely forecasts.
The mission of Mosaic.tech is to revolutionize the finance department. The platform provides more insight into the core processes of a company. This helps San Diego businesses track their financial flow, plan ahead, and unearth previously unknown facts.
Mosaic.tech levels the playing field by providing all organizations with cutting-edge predictive reporting capabilities thanks to machine learning and big data. It also integrates with a single click and provides real-time analytics for insightful, easy-to-understand data and suggestions.
Bijan Moallemi is the CEO, Joe Garafalo is the COO, and Brian Campbell is the Chief Product Officer. They have shepherded Mosaic through five investment rounds, bringing in $45.9 million from nine investors. Series B investment was secured in March of 2022.
Offer1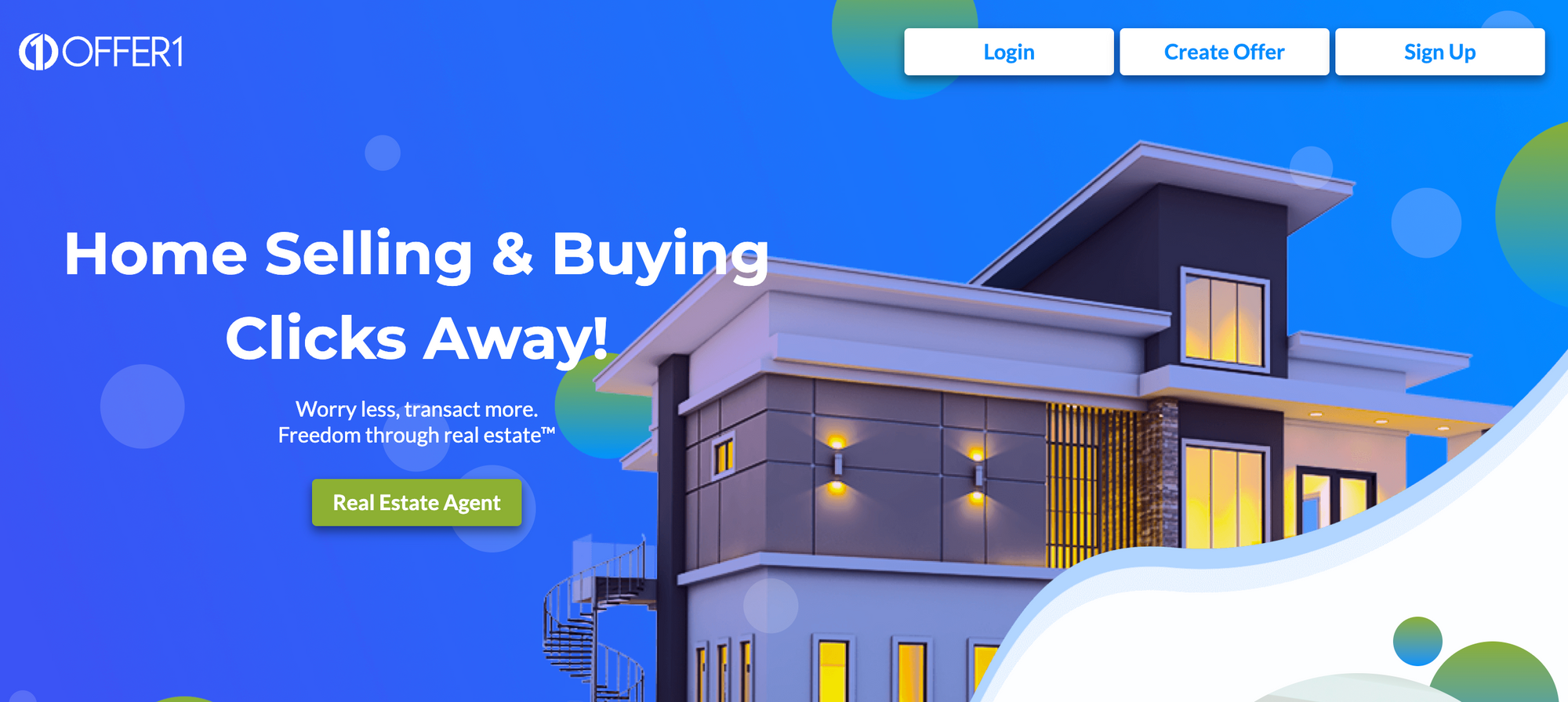 Offer1 was established in 2019 to use data and AI to streamline the home-buying offer process.
Its program reduces the time and effort required for the home-buying process. Purchasers, Vendors, Purchaser Agents, and Seller Agents. The typical Seller return increase is between $500 and $250,000, depending on the home's valuation. It streamlines the real estate process with unparalleled clarity, simplicity, and openness. We save home sellers money, free up time for real estate agents, and instill optimism in the hearts of home buyers.
Offer1 has received $350.9K in financing across a single investment round. On January 3, 2023, funding was secured at a pre-seed round.
Personal AI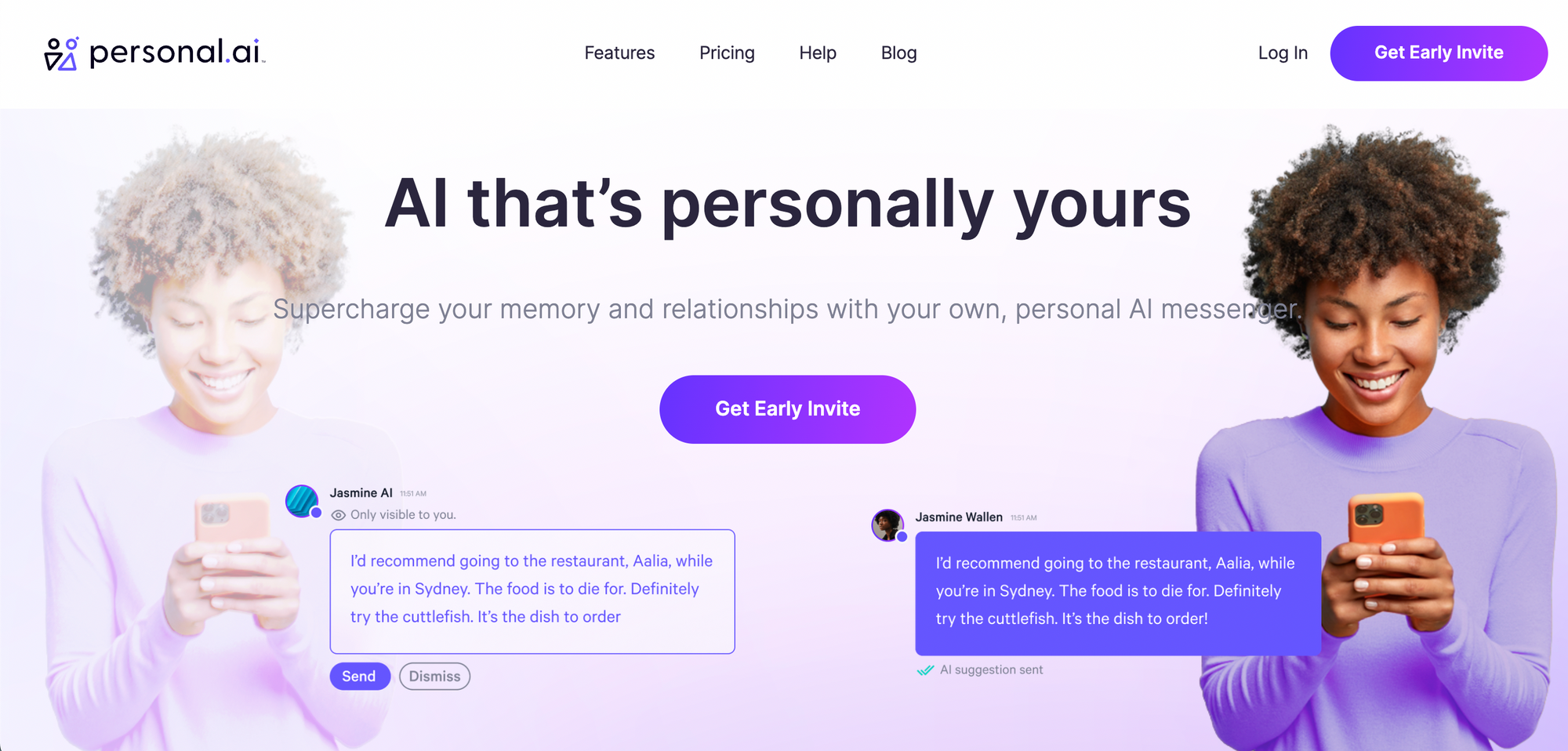 Constructed using AI principles, Personal AI is a tool for improving memory. The computer program functions as an extension of your consciousness.
Personal AI stores and maintains your memories. You may even teach your own AI to add particular thought data to a blockchain-based memory stack. What's more, you get to control the contents and the flow.
Using Synch Speech, Personal.ai meticulously documents everything you've ever heard. As a result, you may draw on these memories whenever you need assistance making choices, communicating effectively in professional or social settings, or generating original ideas. The software can provide recommendations based on your previous actions.
Suman Kanuganti and Sharon Zhang are co-founders of Personal.ai and currently serve as CEO and CTO, respectively. Since its creation in 2020, the firm, under their direction, has successfully secured $7.8 million from investors across three fundraising rounds. In January of 2023, they received the fund in a Seed round.
Turquoise Health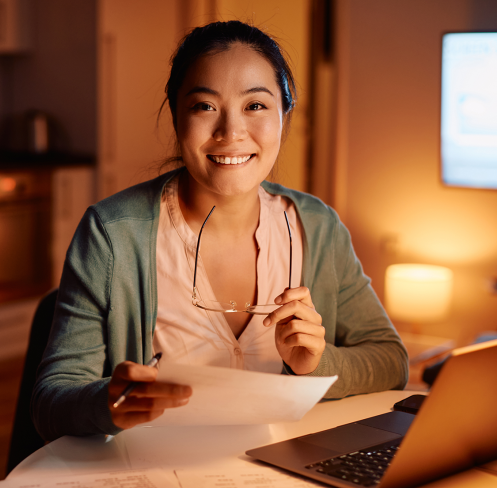 In the United States, getting health care might be difficult. Most people don't realize they have a say in the doctor they see.
With the information provided by Turquoise Health, they can better make educated decisions about their healthcare. It is a health technology firm and a platform for negotiating contracts between healthcare providers and payers that simplifies and lowers the cost of medical treatment.
Patient financial stability is Turquoise Health's primary focus. The "transparency scorecard" gives consumers a list of hospital services and their relative costs. Therefore, Turquoise Health aids customers in locating the ideal price in a centralized location.
It collaborates with 25 hospitals, insurance companies, and universities to prepare its pricing for the open market. The software suite simplifies claims adjudication and helps businesses provide patient pricing certainty.
Chris Severn, the company's current CEO, and Adam Geitgey, its current Chief Technology Officer, are its co-founders. Since its inception in 2020, it has raised $25.3 million from eight investors across three fundraising rounds. The most recent fundraising round was a Series A in May of 2022.
Trust & Will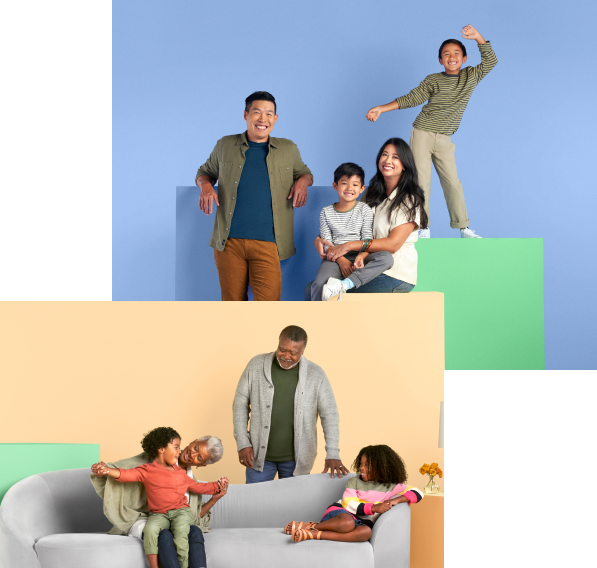 Brian Lamb, Cody Barbo, and Daniel Goldstein started Trust & Will in October 2017. Trust & Will is revolutionizing the trust and estate planning industry by providing a quick, secure, and user-friendly online platform for creating a will and trust.
Trust & Will has received $38 million in investment over eight separate fundraising rounds. The company most recently secured money in a Venture - Series Unknown round on February 23, 2023.
There are a total of 27 backers of Trust & Will, and they include names like USAA and Northwestern Mutual Future Ventures.
On May 25, 2022, Trust & Will officially bought EZ-Probate.
WeGive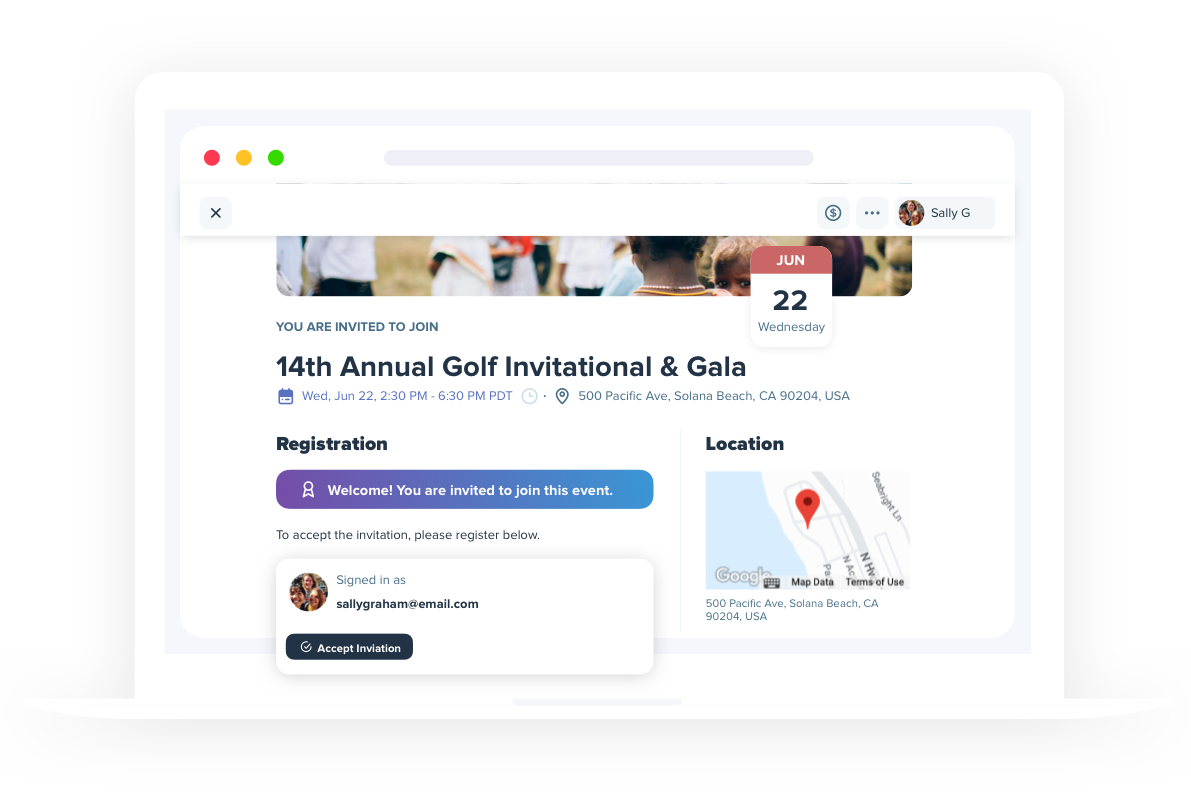 Having launched in 2019, WeGive is the only pre-made donor site in the market, making it the best giving platform for nonprofits and churches. WeGive is the only out-of-the-box portal where donors get a login directly to the Organization's website, connect with what their donation is doing, see their impact, raise money, message others, and more. It is also the only payment platform explicitly made for Nonprofits and 501c3.
It has offices in San Diego, Los Angeles, and Orange County. Its last fundraising round was in August 2022, raising $2 million.