My name is Leandro Zubrezki, and I am the founder of Notion2Sheets, a Google Workspace Add-On that lets you keep your Notion databases in sync with Google Sheets as the main selling point.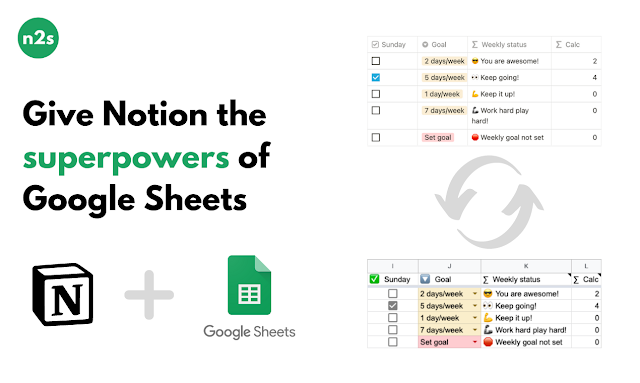 Notion2Sheets runs on the right sidebar in Google Sheets. Apart from syncing your Notion databases, it also allows you to send data from Sheets to Notion, to a specific column in your databases, to a block or a simple table on a page.
Notion is an amazing product but there's usually a big gap between Notion databases and a regular spreadsheet. The truth is that it is difficult for users to change behavior, so when they learn they can also work with their Notion data in Sheets, they do it.
The add-on has more than 30k users, varying from personal use, small and big companies, and a wide range of use cases.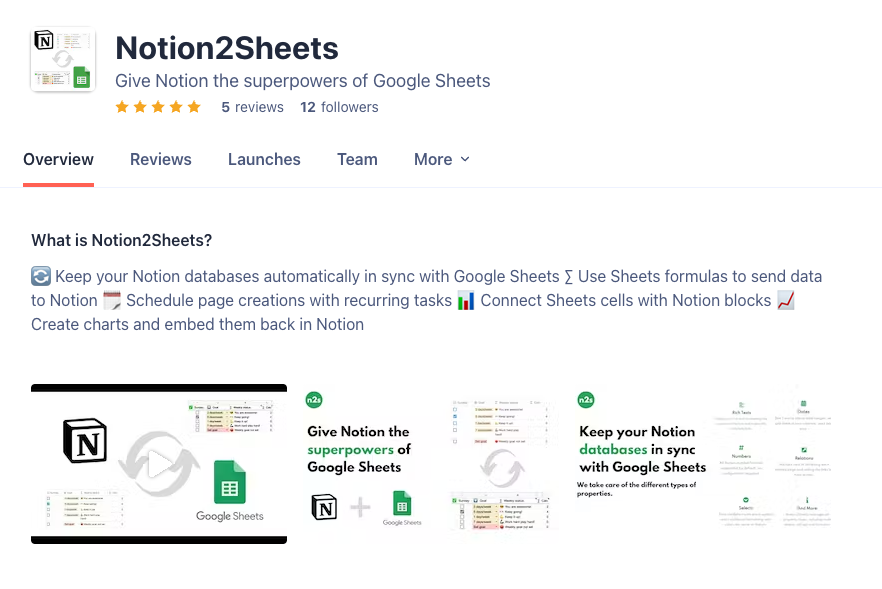 What's your background, and how did you come up with the idea?
I started college studying electronic engineering but quickly realized I needed quick feedback loops to learn, and the physical world wasn't the best option. Let's say that electronic components burn easily and are expensive!
I decided to change course and moved from electronics to software. My second realization was that college would not give me the tools I needed in the timeframe I wanted. So after a couple of years, I dropped out and started to learn software development by myself. It was a one-year journey that ended with my first freelance job for a design agency in New York, remotely from Buenos Aires.
After eight years of traveling and mainly freelancing, I wanted to move from time-based compensation to building my products. Which, to be fair, was the reason why I first started to learn software development in the first place.
I built a few tools in a small market that didn't work but reused the same concept and code to make in a big market like Notion, and then Notion2Sheets was born.
How did you get your first customers during the early stage of the business?
It took me two weeks to have the MVP ready and published to the Google Workspace Marketplace, which was one of the main acquisition channels. Users search for Notion, and Notion2Sheets is the first option they see.
Like most indie hackers, my first strategy was spamming Reddit and Facebook Groups about Notion, Twitter, etc. I did two things: one was sharing GIFs of me using the tool where you can see some nice aha moments, and two was being active in all of those communities, helping others with Notion and, in some cases, talking about Notion2Sheets as a possible solution for their use cases and questions.
I also did a Product Hunt launch that went pretty well, with 377 upvotes and #10 in the daily rank. I posted to Hacker News and reached the homepage, which caused a nice spike in traffic but didn't materialize in sales.
How's the business doing now?
Notion2Sheets has been around for almost two years and passed the 5k MRR mark just a month ago! It took a while, but I am happy with where I am now.
More than 66k users installed the add-on with 22k Notion workspaces connected and 32k databases synced with Google Sheets. I know the conversion rate between installs and paying customers is not the best, and I want to work on it in the coming months. Removing free plans, maybe? We will see.
What marketing channels are working well for acquiring customers?
As I mentioned, our first acquisition channel is the Google Workspace Marketplace. It is super important to have good reviews, good copy, and great images so users can get their aha moment as soon as possible and have enough confidence in the tool to click install.
The second channel is our landing page which includes around ten blog posts highly targeted around Google Sheets and Notion, specific use cases, and how to integrate both tools.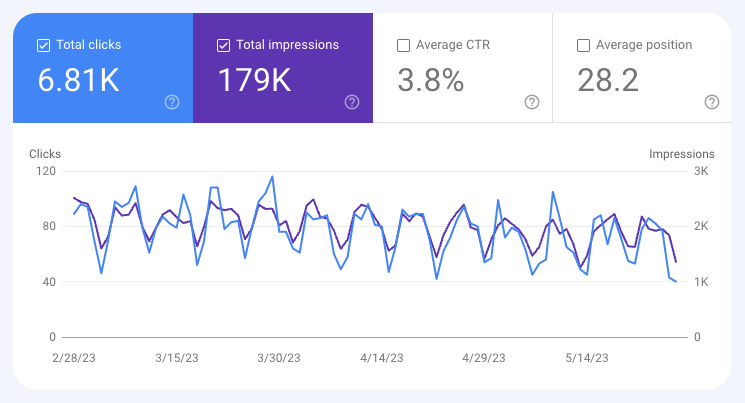 I recorded a showcase video and posted it to YouTube, which generates some good traffic and works great to give visibility to the tool in Google Search results. When a user searches Notion and Google Sheets, they will see the Google Marketplace listing, our landing page, and the Youtube video on the first page of the results.
What has been your biggest achievement as a founder?
My first achievement was landing my first paid subscriber. I woke up and saw the notification on my phone and it was a fantastic feeling. Then the next step was ramen profitability, to stop burning savings and start making some money which took 6 months!
Now, with that out of the way, I want to reach the 10k MRR mark, launch new products, and start the journey again.
What has been your biggest challenge since you started the business?
It has been conversion. Notion2Sheets has more than 30k users, but only 1% are actively paying. I want to change that and have some thoughts on how to go about it, but I will need to run some tests first.
The idea is to remove the free plan in which users can sync 1 Notion database for free and provide a method for 14 days only without limits. After that, they must subscribe to a paid plan, or the sync will stop working. I will do some testing and share how it goes!
What's something you know now that you wish you had known when you started the company?
Marketing is equally or even more important than coding. Most of the indie hackers I know are developers, and we usually focus too much on the code and the product features, and we miss the marketing side of things. You need to understand your acquisition channels, how people will find out that you exist, and how they become paying customers.
I didn't think much about that in the beginning, but it is something that I consider now when thinking about new products and how to grow Notion2Sheets.
What advice would you give to new entrepreneurs?
Value yourself and your work. If you don't value yourself, how are you expecting others to pay for your products and services? Know your worth. And raise your prices. More than once!
How do you keep yourself motivated?
I don't believe in "keep yourself motivated." Are you feeling down, don't have enough energy, or don't want to do something? That's fine. Recharge your batteries, take a walk, do something fun, and soon enough, you will be "motivated" again to work.
There is no point in forcing a state if it's not there. It is better to use that time for something else and push when ready. In my case, I usually work in spikes of high energy and high attention, where I do a lot, followed by slow peace weeks until the next spike. Find your rhythm.
What are your plans for the next 6-12 months?
My new year's resolutions were:
Double MRR of Notion2Sheets to $10k MRR
Get my first paying customer for Quicktion
Launch an AI-related product
Quicktion is another Workspace Add-On I created that allows you to save your emails from Gmail to Notion databases. It is free now, but I will pay for it in the coming months.
I have been reading a lot about AI, how it works, and services, and I want to launch at least a small project this year!
Where can people get in touch with you?
Website: https://notion2sheets.com/
Twitter: https://twitter.com/Notion2Sheets
Personal Website: https://linktr.ee/leanzubrezki
Personal Twitter: https://twitter.com/LeanZubrezki