Postgenie, founded by Phillip Kidd and John Bayley, is a cutting-edge AI-powered social media post scheduler designed to elevate your online presence. With Postgenie, people can effortlessly schedule posts in advance, ensuring their social media channels remain active and engaging, even when they're unavailable to post manually.
Tell us more about Postgenie
Postgenie was created to address a personal challenge I faced with social media. As a developer, I typically work with binary concepts, which often involve clear-cut decisions. However, when creating engaging content for social media, I found it difficult to achieve the desired results.
Initially, I was skeptical about the potential of AI, dismissing it as merely a fad. But after investing time and effort into exploring its capabilities, I discovered that it could be helpful. This led me to develop Postgenie as a tool to assist with creating social media content.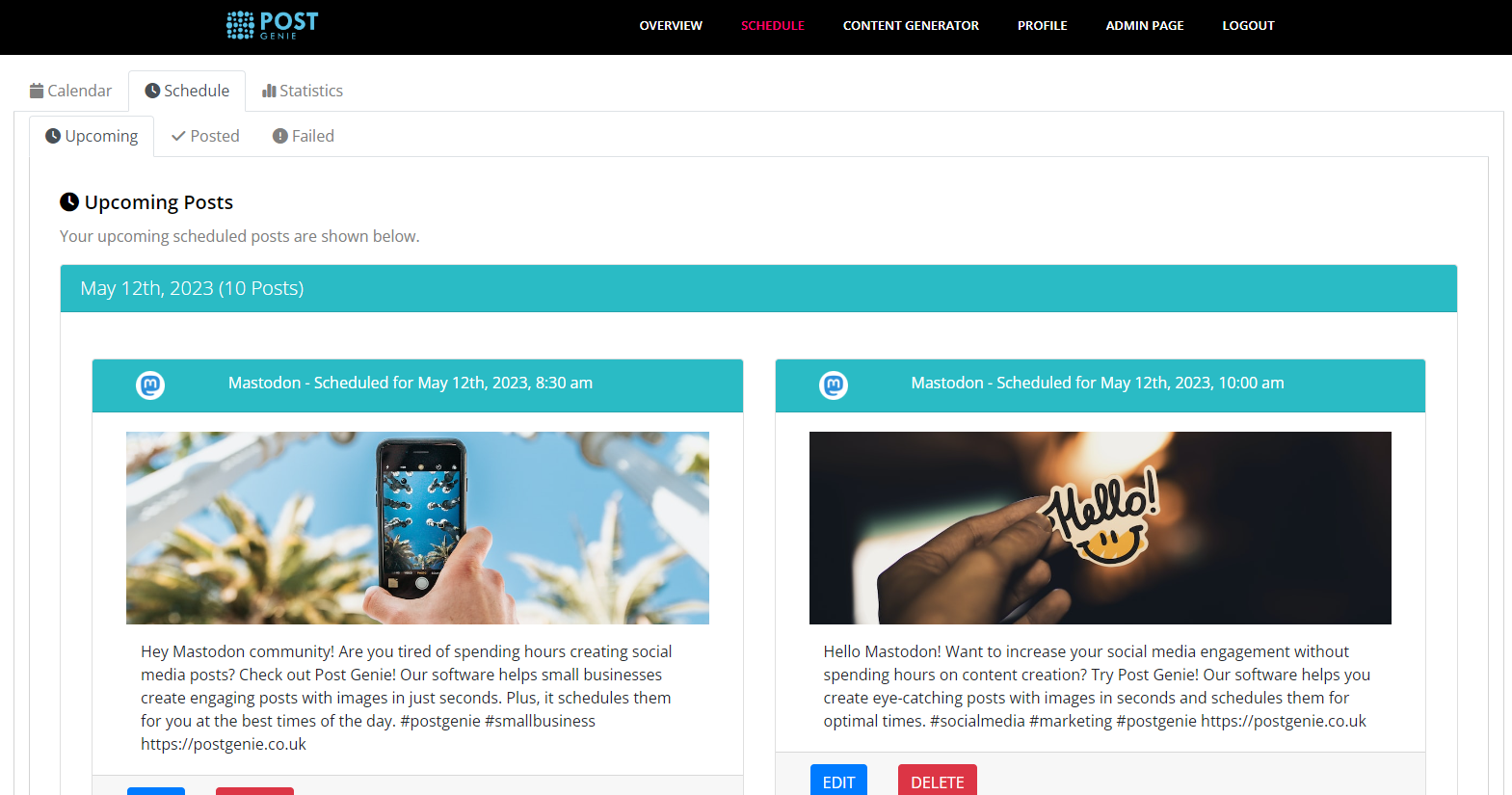 After completing the first version, I reached out to a previous client of mine, an older individual who also struggled with social media content creation. Since they started using Postgenie, they have generated a significant amount of content, demonstrating the positive impact AI can have when applied thoughtfully. As a result, Postgenie is now focused on helping others create engaging social media content with the assistance of AI.
What's your background, and how do you come up with the idea?
With a decade of experience developing apps and web-based software, I have always enjoyed dabbling in creating mock startups to explore and express my ideas. My primary focus during my typical work week has been on developing web software.
The initial concept for this project was conceived during a weekend, and as it started gaining traction, I realized I needed guidance on the next steps. That's when I approached John, who is not only my manager at work but also has extensive experience in the business side of things.
Together, we make a great team - I handle the development, brainstorm ideas, and build the product, while John focuses on marketing strategies and growing the project as a viable business.
How did you get your first customers during the early stage of the company?
Our initial customer acquisition happened quite organically. I developed the platform on a Friday and Saturday, spending just a few hours between other work. On Saturday night, I launched Postgenie on Product Hunt, and it went live on Sunday.
The exposure on Product Hunt brought in around 200 new users in just a single day, and we even reached the 9th position for a brief period, ultimately finishing at 11th. This was achieved without any prior warning or marketing, which was a pleasant surprise.
Now, our primary marketing strategy is through social media. Using our own platform, I create and schedule daily posts on various social media platforms. This allows me to have a hands-off approach while effectively promoting our product. So far, this strategy has been successful in bringing in new users.
How is the business doing today?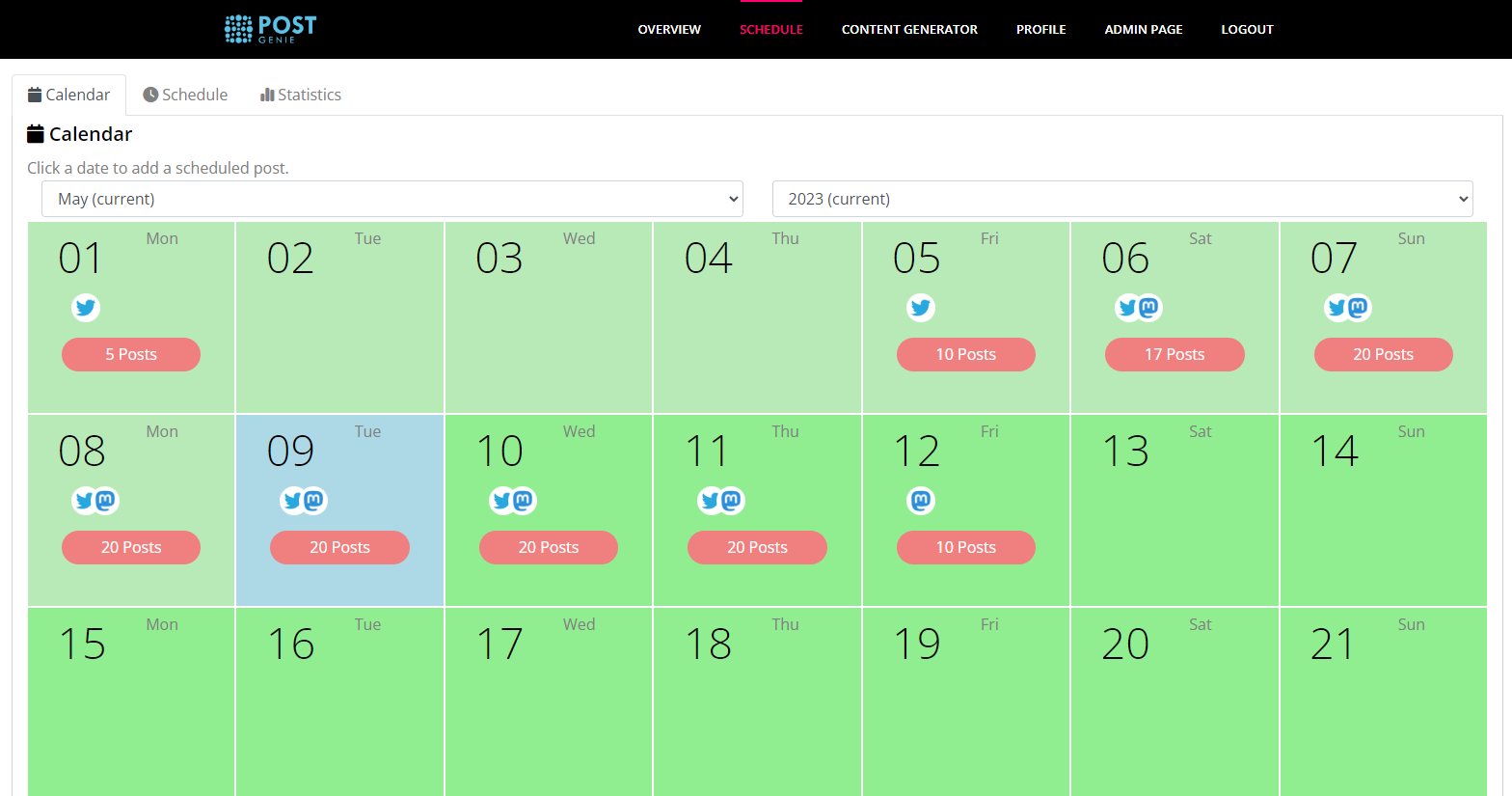 We have reached 500 users, and the platform is gaining traction steadily. Although we don't have any paid users yet, this is understandable since we haven't integrated Facebook, LinkedIn, or Instagram at this stage. However, we are currently in the process of adding LinkedIn to our offerings.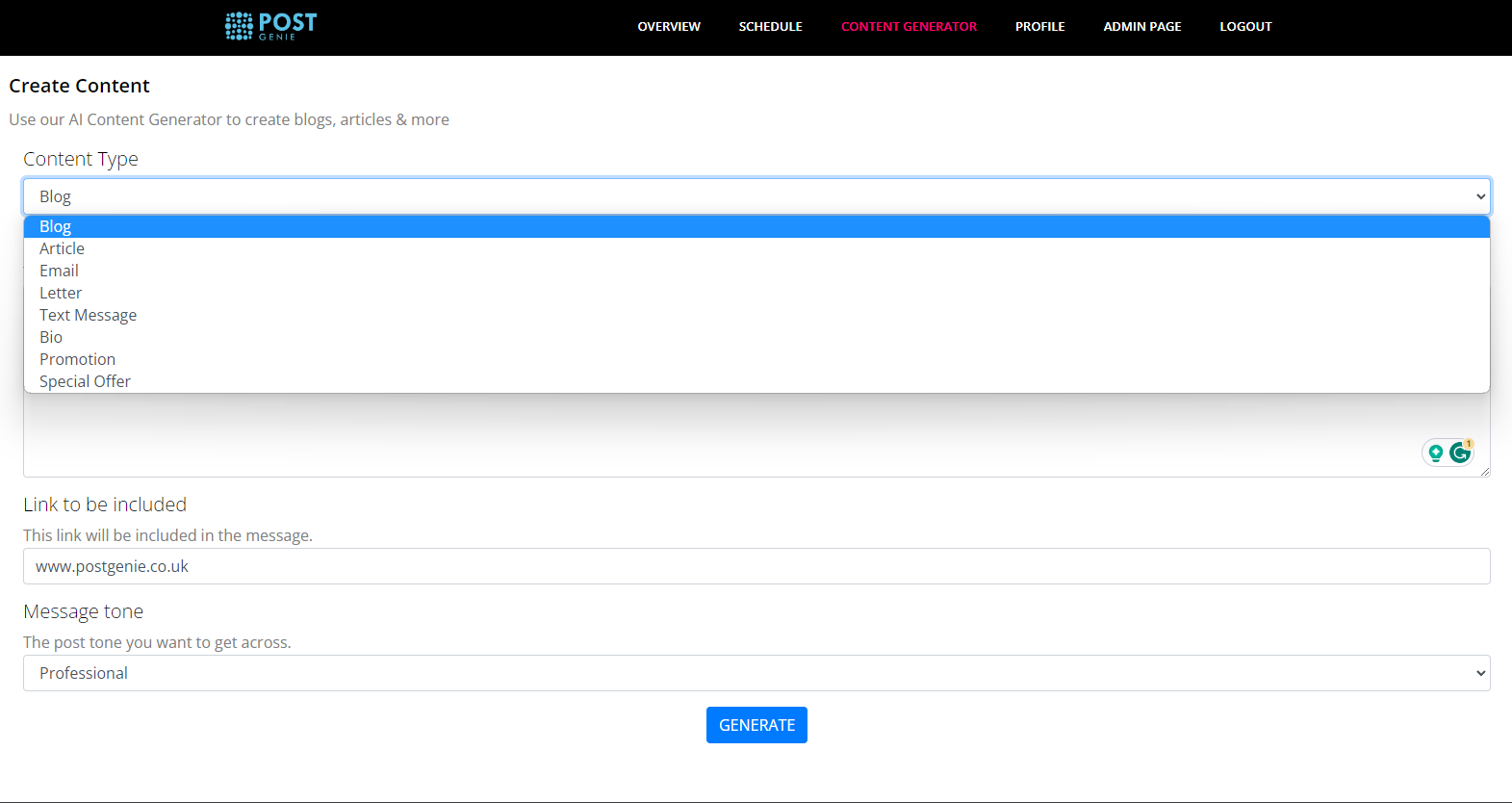 In addition, we are working on further expanding the platform's capabilities by integrating other major social networks. We have also been approached by AppSumo to collaborate on a promotional deal that would offer lifetime access for a limited period.
With these new integrations in place and a well-executed marketing strategy, we are optimistic about our platform's future growth and success.
What marketing channels do you use to acquire customers?
Currently, we primarily rely on several marketing channels to attract customers. One approach we utilize is AI-generated advertising, which has been effective in driving a significant number of click-throughs. We also make use of Product Hunt to showcase our product and gather valuable feedback. In addition, organic search traffic from Google has proven beneficial for our growth.
We have not yet invested in ads targeting the US market, but we have experienced substantial organic growth, including a surprising number of customers from various forums and online communities. Overall, our marketing efforts have predominantly focused on organic channels.
What has been your biggest achievement so far?
My biggest achievement thus far has been creating a product that people genuinely want to use. A prime example is a client named Warren, who runs a niche domestic cleaning service in his local neighborhood. With no experience in social media and limited tech-savviness, Warren's previous marketing efforts were largely ineffective, often consisting of tweets with just two or three words, such as "Need ironing?"
However, after introducing him to our platform and showing him how to use it, Warren's social media presence has become more engaging and compelling. He now consistently receives a higher level of interaction with his content, which has translated into tangible business results. The fact that he messages me daily to share news of acquiring new clients as a direct result of using Postgenie is truly amazing. Knowing that our work has helped him grow his business and generate income is incredibly rewarding.
As founders, what has been the biggest challenge you two have faced in the company?
Considering the company is still in its early stages, being only a few weeks old, we have faced a couple of significant challenges. The primary hurdle has been obtaining verification for Facebook and Instagram (now Meta). Navigating the approval process has proven to be somewhat time-consuming, but we are making progress.
Another challenge we face is attracting new users and building a strong reputation. We are still in the process of expanding our growth network and gradually gaining traction in the market. As of now, our primary focus remains on overcoming the obstacles related to Meta and LinkedIn integration, as well as growing our customer base. We believe that LinkedIn integration, in particular, will be highly beneficial for our platform.
What's something you know now that you wish you had known when you started the company?
When I initially launched Postgenie, it was essentially a text generator with a simple text box and a few options. Looking back, I wish I had integrated the scheduling feature from the very beginning, allowing users to not only create posts but also schedule them, along with AI-generated images.
Had I implemented these features earlier, we would have seen a much higher level of user engagement. Our users would not only visit the platform to create content but also schedule and manage it for their businesses, thus forming a more consistent habit. If I could go back in time and make these changes, I certainly would, as it would have significantly impacted our growth and user experience.
What advice would you give to new entrepreneurs?
My advice for new entrepreneurs is to just go for it. I have dabbled in the startup scene for years and observed many co-founders who delay launching their product because they think they need to add one more minor feature, often features no one has asked for. These ideas typically stem from the developers or founders themselves.
Focusing too much on minor details can lead to a convoluted and unclear product, making it difficult for users to see its value. When building something, ensure its core purpose, whether it's generating content, scheduling posts, or creating artwork, functions flawlessly before adding additional features. Listen to your users; they will tell you what they want and need.
By prioritizing user feedback and incorporating it into your product development, you'll avoid spending time on features that may not be necessary. So, take the leap, launch your core idea, and actively seek feedback. After all, user feedback is the most valuable resource you can obtain in shaping the success of your product.
As both founders of this company, what plans will you implement for the next 6 to 12 months?
While we haven't discussed our plans in extreme detail, we share a common vision for the company's future. In the first six months, our primary focus will be integrating additional platforms to expand our network for scheduling posts. This will include not only the major platforms but also smaller, niche ones like Pinterest and DeviantArt, ensuring we cater to a diverse user base.
As new platforms emerge, we plan to continue adding them to our offering. Our primary goal in the short term is to involve more platforms and enhance the tools we currently provide.
Looking ahead to the 12-month mark, our objective is to further expand our suite of online tools, moving beyond just creating and scheduling posts. We aim to develop tools that analyze users' posting history on each platform, identifying frequently used words, optimal posting times, and trending content. By leveraging this data, we can generate new posts that align with users' past high-engaging content, essentially creating a self-reinforcing system for producing engaging content.
Where can people get in touch with you?
Twitter: https://twitter.com/thepostgenie
Instagram: https://www.instagram.com/postgeniepro/
Mastodon: https://mastodon.social/@PostGenie
LinkedIn: https://www.linkedin.com/company/post-genie/
Facebook: https://facebook.com/postgeniepro
Email: hello@postgenie.co.uk