Stock Alarm, founded by Yahia Bakour, is a real-time stock market monitoring platform offering over 80+ alert types on over 60,000 tracked assets, including stocks, ETFs, funds, forex, crypto, commodities, indices, and more.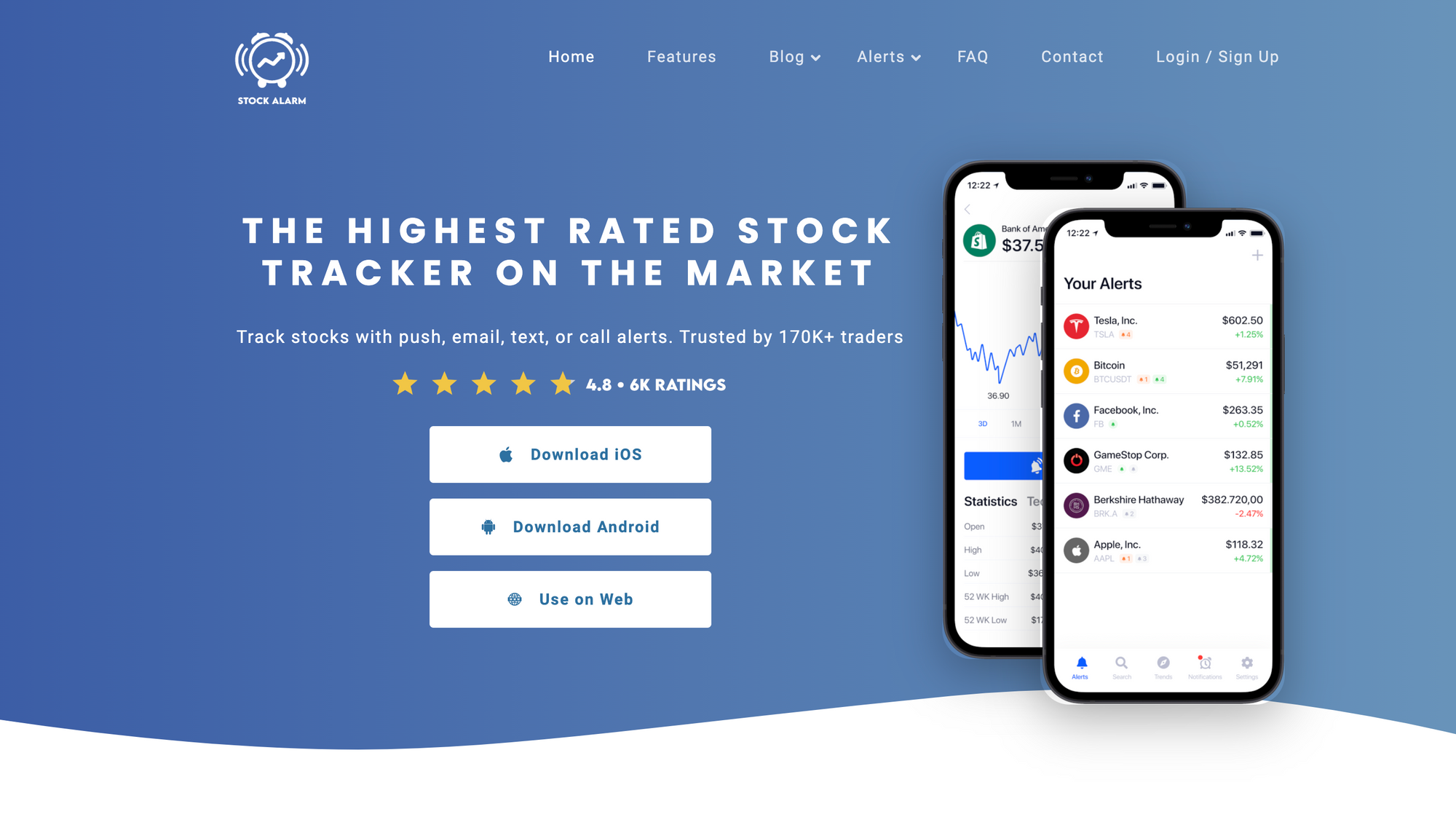 The idea is to empower retail traders to stay on top of the stock market without losing their sanity staring at charts. You'll just set the alerts, go about your life, and they'll trigger when something interesting happens based on your parameters.

What's your background, and how did you come up with the idea?
I was a senior at Boston University studying computer engineering when I ran into a LinkedIn post from my now co-founder Morgan Howell (and previous co-founder Ruud Visser); they had built the first version of the app and released it.
I sent them a DM with a few of my own suggestions since I had a similar project using Google Sheets that were hacked together.
Long story short, he invited me onto the project with an equity plan that would end up with us as co-founders if we hit roughly 10,000 MRR, with me primarily working on pushing it forward. Today, we have over 170,000 users and 20K MRR.

How did you get your first customers during the early stage of the business?
We acquired our first customers by answering relevant Quora questions, launching on Product Hunt, Betapage, Betalist, Reddit, and Hacker News, posting blog content, sending newsletters, and leveraging our infrastructure for growth.
Building "super fans" through customized customer service worked wonders as well. People are inclined to talk about your product when you build features just for them with a ridiculously fast turnaround time.

How's the business doing today?
Today, our business has around 170,000 total users, an MRR of 20K, and a profitability of just 12,000 MAU. We've taken a bit of a hit since the stock market took a nosedive on recession fears, but things are climbing back up at the moment. Our best acquisition channels include organic SEO/ASO and referrals from existing customers.

What marketing channels are working well to acquire customers?
We primarily rely on word of mouth and SEO. We rank first for all relevant keywords, such as "stock alerts," even beating out huge firms like Robinhood and Schwab.

What's been your biggest achievement?
The biggest achievement has been the consistent growth we've experienced since we started.
What's been your biggest challenge?
The biggest challenge has been balancing the demands of running a business and maintaining a full-time job before going all-in on Stock Alarm.
What's something you know now that you wish you had known when you started the business?
Slow and steady wins the race. Most indie solopreneurs give up long before achieving any product-market fit.

What advice would you give to new entrepreneurs?
Make sure it's a space you enjoy working on; it will be a while before things take off.
How do you keep yourself motivated?
Staying motivated when your product is growing is ridiculously easy. It's those early days of 0 traction that really get to you. To overcome that, you have to have a timeline and ruthless dedication to it. You have to set a date when you take a realistic look at things and decide whether to keep moving forward or not.

What are your plans for the next 6-12 months?
I'm working on something new on the side that I hope to balance with Stock Alarm.
Essense.io is a GPT-powered user feedback analysis platform that enables product owners to gain actionable insights in seconds from online reviews, intercom conversations, hubspot tickets, and more.
I'll be continuing to work on Stock Alarm while growing Essense.
Where can people get in touch with you?
They may contact me on Twitter or LinkedIn. Or check out Stock Alarm.