From being the "Steel City," Pittsburgh is poised to become the next "Silicon Valley." It's mainly because of the growing presence of tech companies in this Midwest border city.  
Pittsburgh, Pennsylvania, has been one of the nation's top destinations for tech companies and emerging tech startup hubs in recent years. From 2021 to 2022, Pittsburgh's tech employment grew by 7.5%, at par with Philadelphia.
While Pittsburgh's tech community may fall behind Austin, Denver, or Chicago. Still, it holds much promise in positioning itself as the next top tech hub for artificial intelligence (AI) and robotics.
For your reference, read this list of tech companies in Pittsburgh, Pennsylvania.
Abridge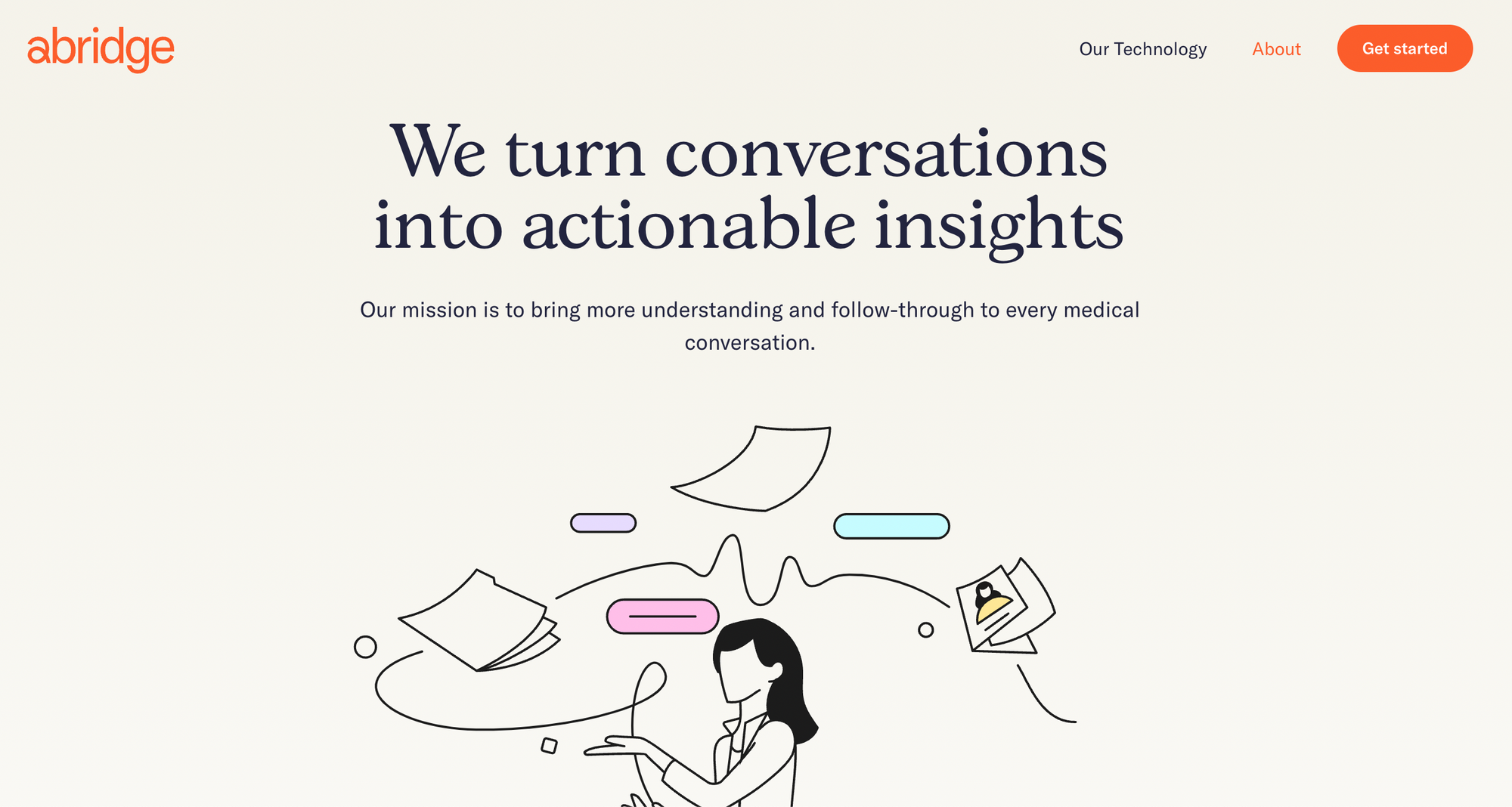 Abridge is a tech company known for its fully integrated suite of Artificial Intelligence (AI) backed products focusing on healthcare conversations.
This company, founded in 2018, offers electronic health record (HER) integration, audio capture, conversation, summarization, transcription, and health risk management through its platform.
Its platform offers solutions enabling a more efficient care delivery experience for patients, health professionals, and telehealth companies. Its solutions offer better care delivery experiences in the health industry.
It summarizes, constructs, and provides insights into all healthcare conversations through its AI-backed products and platform. In addition, its users have peace of mind because of its encrypted data and Health Insurance Portability and Accountability Act (HIPAA)-compliant with multiple security and control features.
Abridge sealed a $12.5 million fund through an A1 funding round the same year it was founded.
BLK DYMND Rewards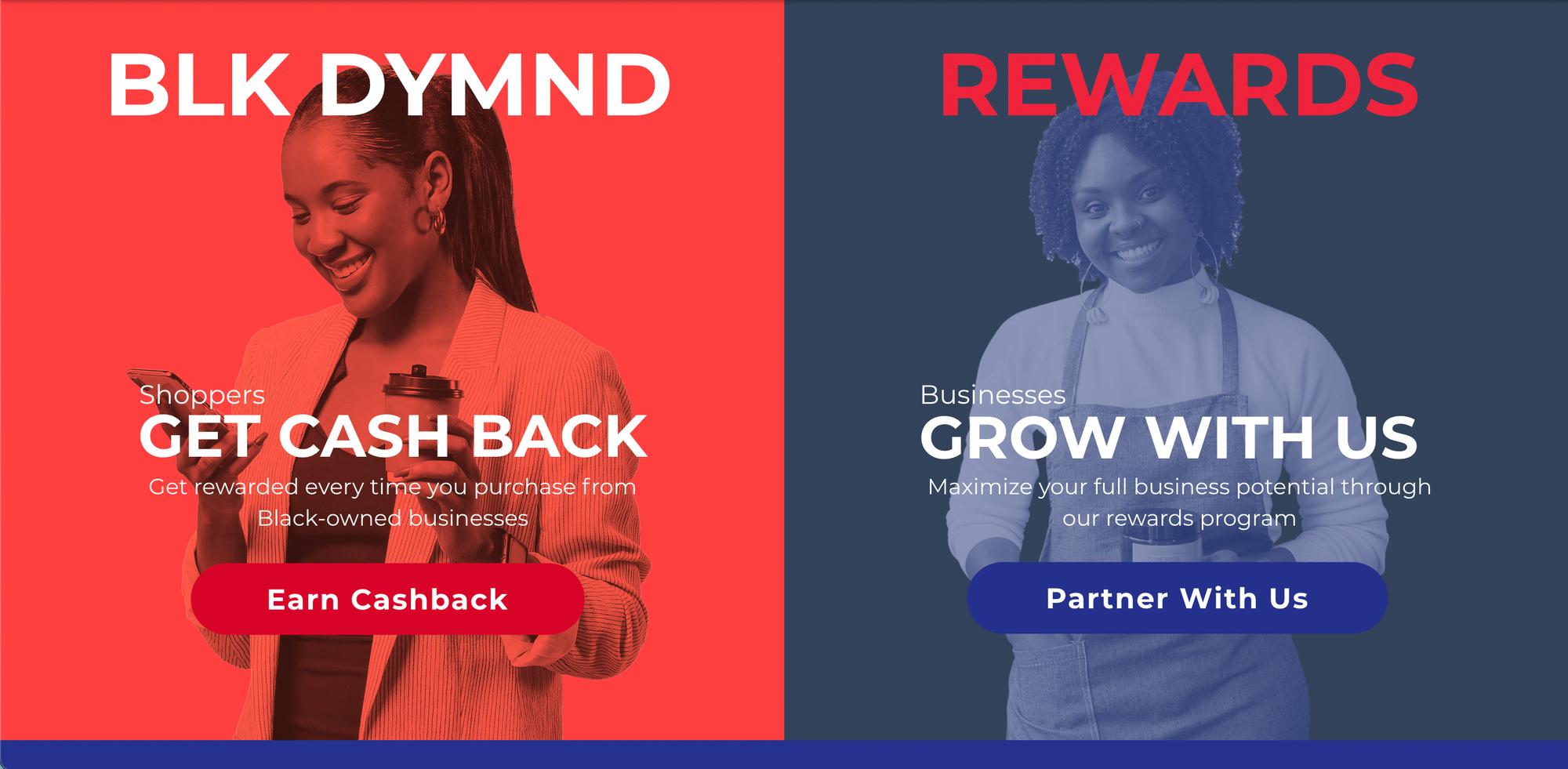 BLK DYMND Rewards is a revolutionary rewards mobile application. It has tools and features to help its user earn points for availing services or purchasing goods. These points are converted into various rewards, enabling users to save money through discounts and cashback.
However, this black-owned mobile app stands out among similar apps because of its exclusivity to promote black-owned businesses. This app, launched in 2021, enables customers to fully support black-owned businesses which aren't featured or promoted by mainstream advertising or media.
On top of that, BLK DYMND Rewards envisions tapping the $1.8 trillion buying power of Black people by empowering black-owned businesses.
​
Advanced Optronics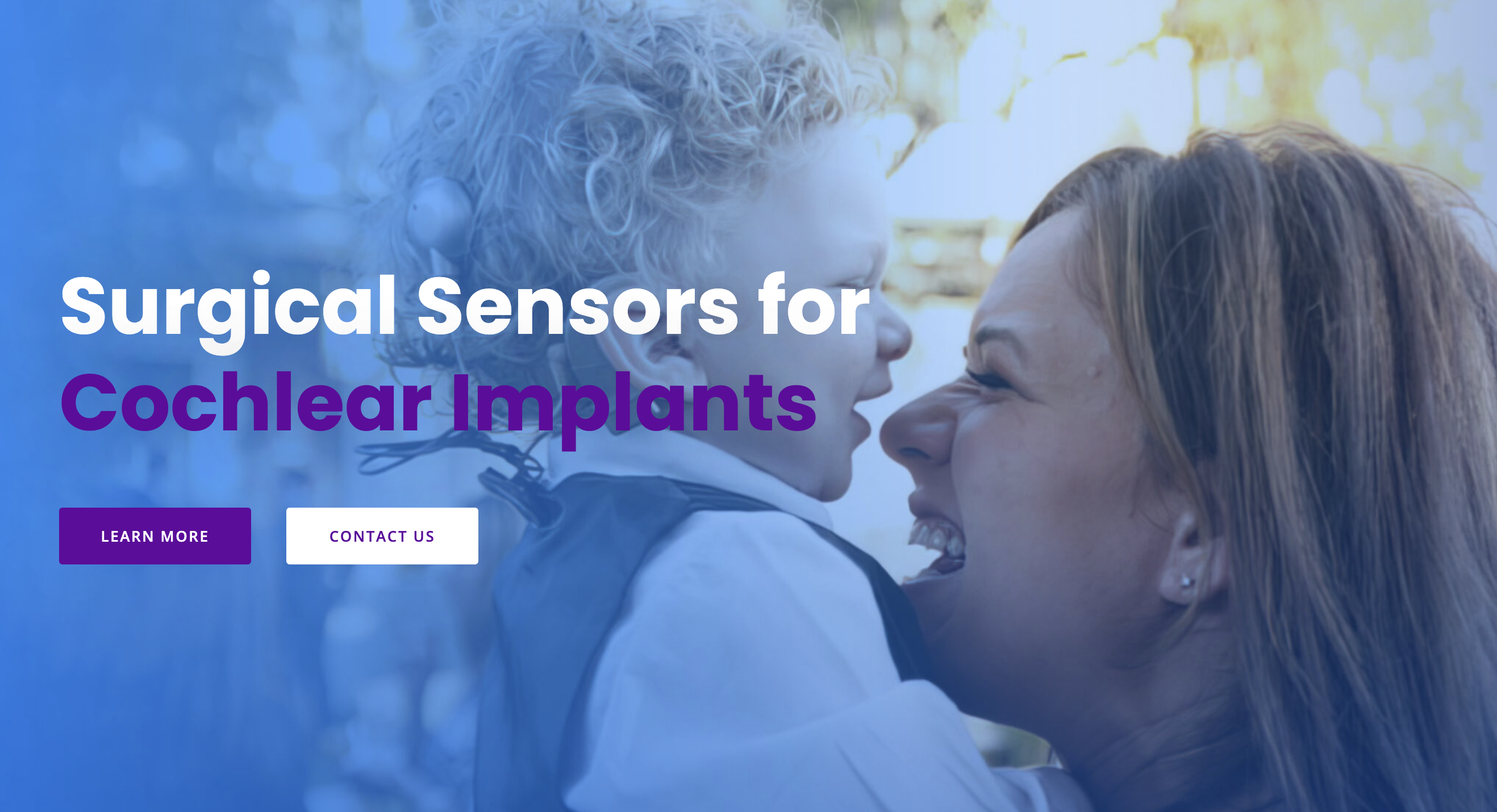 Advanced Optronics offers surgeon-designed medical devices through its online platform. This tech company aims to improve innovative, less-invasive, and less-traumatic insertions and surgeries.
It mainly develops biocompatible and highly-flexible sensor systems that help surgeons improve their less-invasive surgeries and procedures.
It taps the flexible micro-electromechanical system sensors, an advanced technology enabling surgeons to improve their surgery and procedure efficiency during cochlear implant surgery.
For those unfamiliar with this surgery, it's a major surgery where a cochlear implant is placed inside the patient's ear to improve hearing. This tech company was co-founded by Carnegie Mellon University engineers in 2021. Advanced Optronics received over $100,000 in funding from various investors.
Resilient Lifescience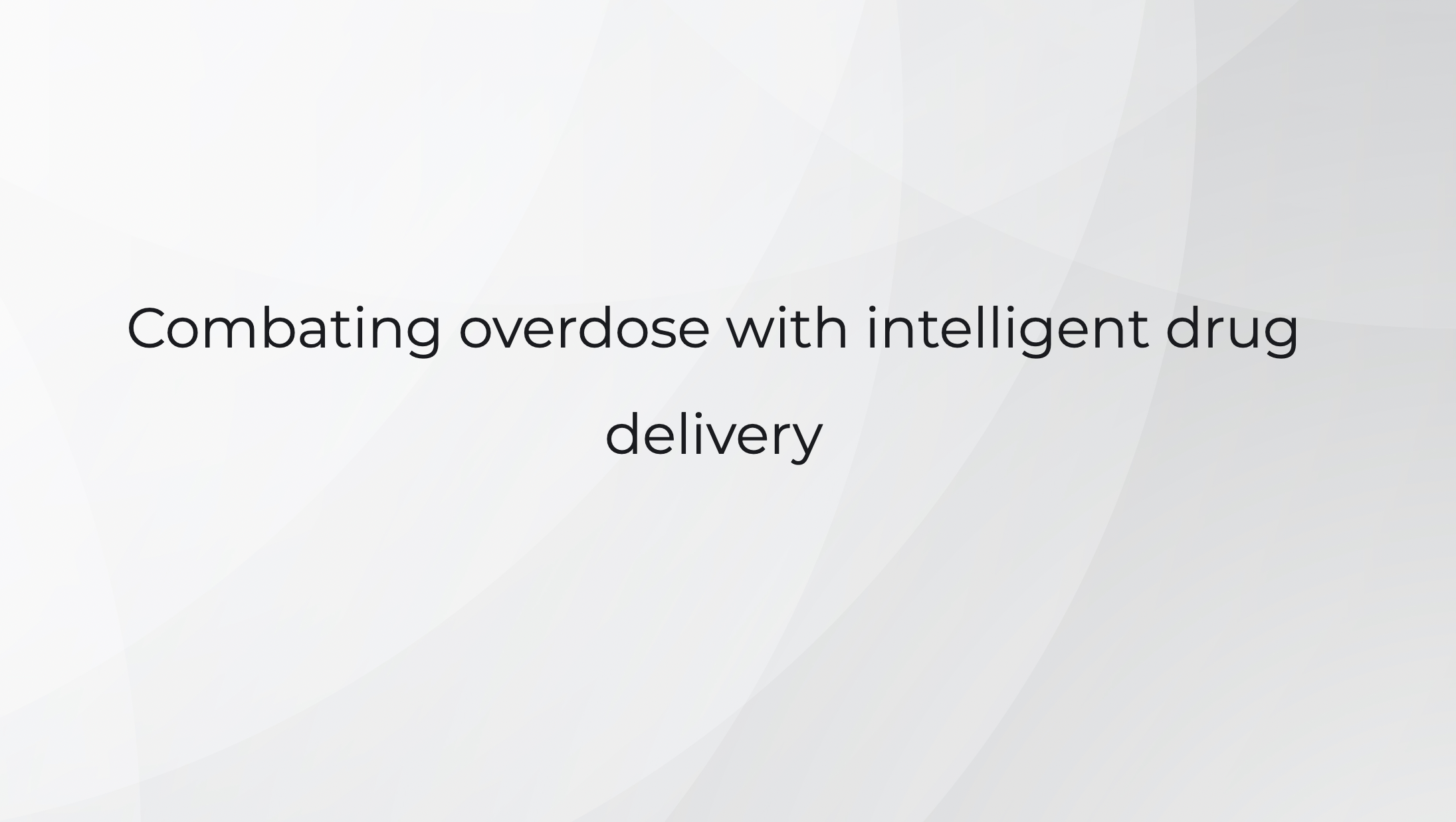 Resilient Lifescience is a tech startup that develops and manufactures a wearable medical device that helps prevent opioid overdose deaths. It utilizes a technology device that automatically detects above-normal levels of this substance by utilizing naloxone.
It's a life-saving wearable medical device that can help a person even when no one else is around. The device is attached to the abdomen with a patch. Besides opioid overdose detection, it monitors the user's vital signs, such as blood pressure, heart rate, etc.
When it detects an above-normal opioid consumption, it automatically injects naloxone to prevent overdose. This device has been helping many opioid users who are recovering, including those with Opioid Use Disorder (OUD). This tech company's two co-founders developed this one-of-a-kind wearable medical device.
Both have a vast experience in software engineering technology and Artificial Intelligence (AI). Resilient Lifescience, which was founded in 2022 in Pittsburgh, is distributed through grants, insurance reimbursements, and direct-to-consumer sales.
Heny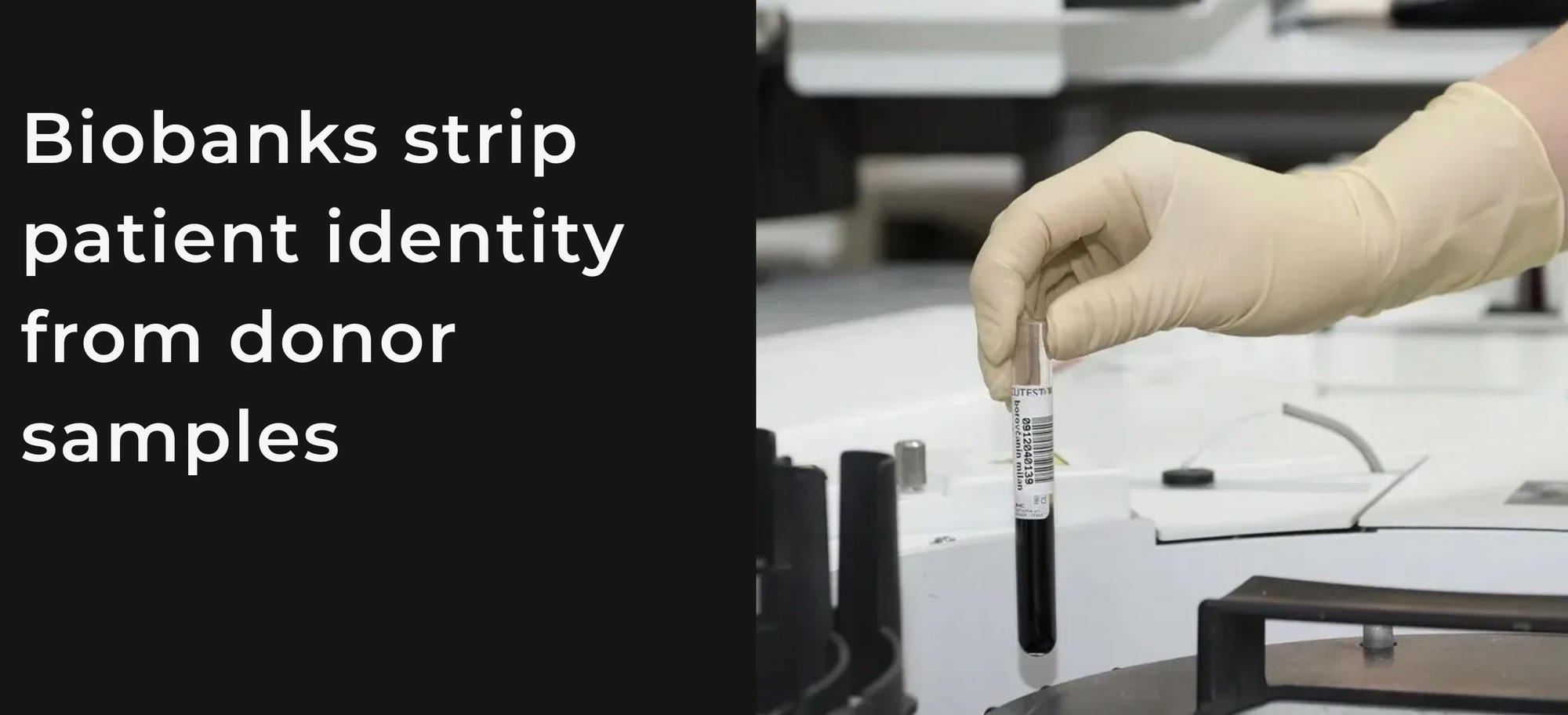 Heny is a tech startup building blockchain-based biobanks in the healthcare industry. This startup develops a mobile application where NFTs (non-fungible tokens) are utilized to help breast cancer patients.
It serves by helping breast cancer patients with their medical procedures, such as biopsy results while remaining anonymous. Its application and platform let researchers in the healthcare industry provide individual and collective level feedback to breast cancer patients from the samples they use.
They do this without compromising the privacy and identity of the patients. In addition, the platform also speeds up the research by allowing patients or users of its app to directly share their information with breast cancer researchers without the hassle of middlemen.
In this way, it upholds ethical and audibility oversight of the process. Heny's one-of-a-kind way to help breast cancer patients earned it $100,000 pre-seed funding.
Meerkat Village
Meerkat Village is a one-of-a-kind tech company that leverages technology to help children with special needs. It collaborates and communicates with health professionals, such as caregivers, to provide professional support to children with special needs.
It developed an app to integrate service provision for children with special needs most innovatively. At the same time, it empowers the families of these children through this app which benefits them socially, emotionally, behaviorally, and medically.
Meerkat Village partnered with Project 10k tech ecosystem to improve its app and efficiently serve users.
Apollo Neuroscience
Apollo Neuroscience develops a wearable tech device that helps people improve their sleep. Its main product, the wearable tech device named after itself, helps people track their sleep and improve it through its low-frequency sound waves.
This kind of technology helps people with difficulties sleeping through its soothing vibrations that relieve stress and improve focus, resulting in better sleep.
This wearable device can be equipped either at your wrist or ankle since it's designed like a wearable band that can also be attached to your bra strap, shirt collar, or waistband for convenience.
Neuroscientists and physicians helped Apollo Neuroscience develop this wearable device, making it an effective instrument to improve your sleep. Its wearer can choose from several options through an app linked to the device, further personalizing the user's preferences.
Because of its benefits and potential, this tech company earned $15 million in Series A funding, according to Crunchbase.
Mapless AI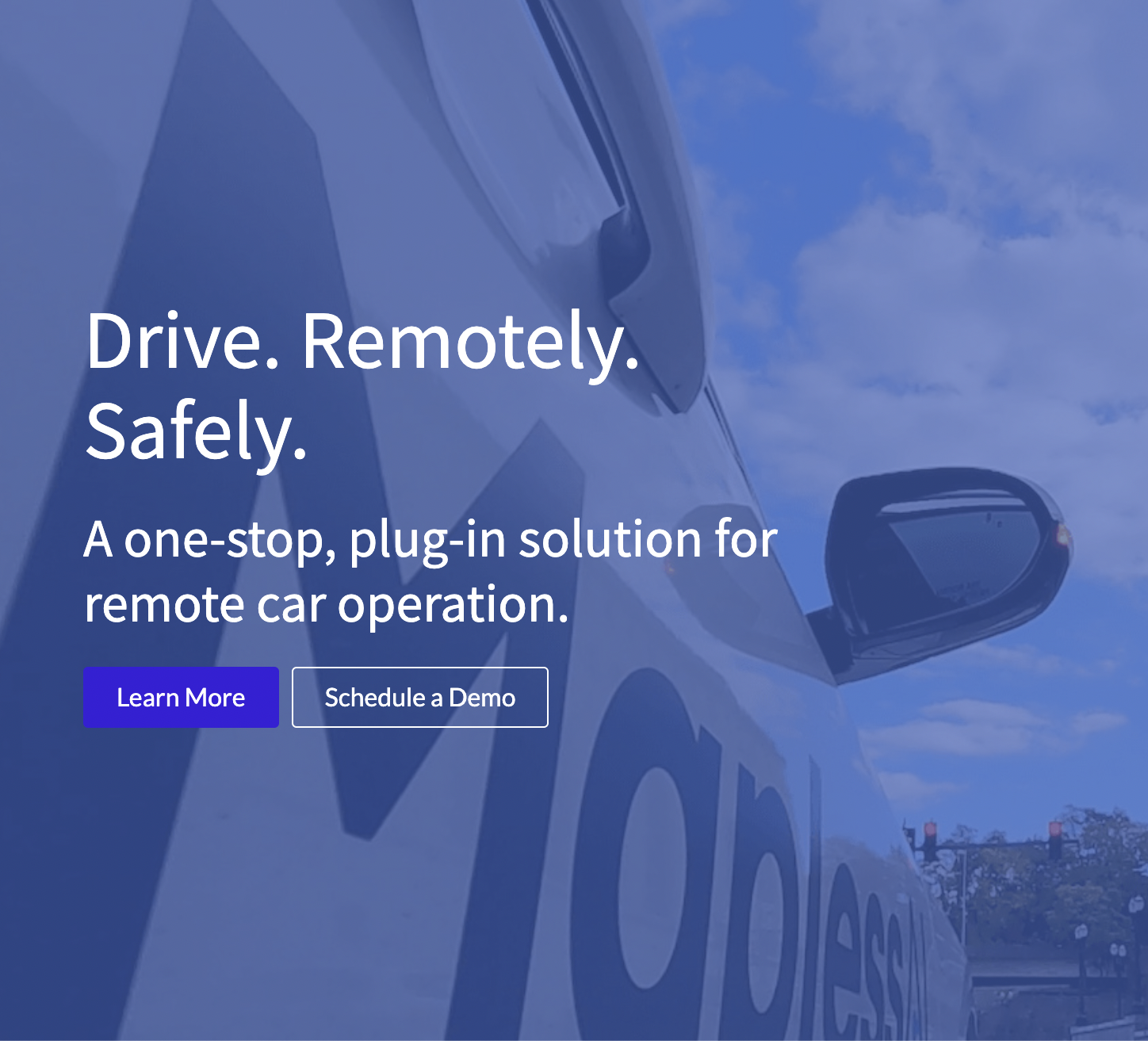 Mapless AI is a tech company focusing on safe alternatives for transportation systems through research and development. It intends to develop the best and safest alternatives for local transportation systems in Pittsburgh. It uses its proprietary artificial intelligence in research such as vehicle safety.
It allows its clients to develop autonomous or self-driving vehicles and safety systems. Plus, it has automotive-grade hardware and software to retrofit and integrate the current fleet of remote-driving vehicles that can be installed conveniently.
Its technology also allows remote driving to fully operational the existing fleet of vehicles even when they're thousands of miles away from the operator. With all these in mind, Mapless AI is poised to be the future platform for safer remote-driving vehicles in Pittsburgh.
Finish Robotics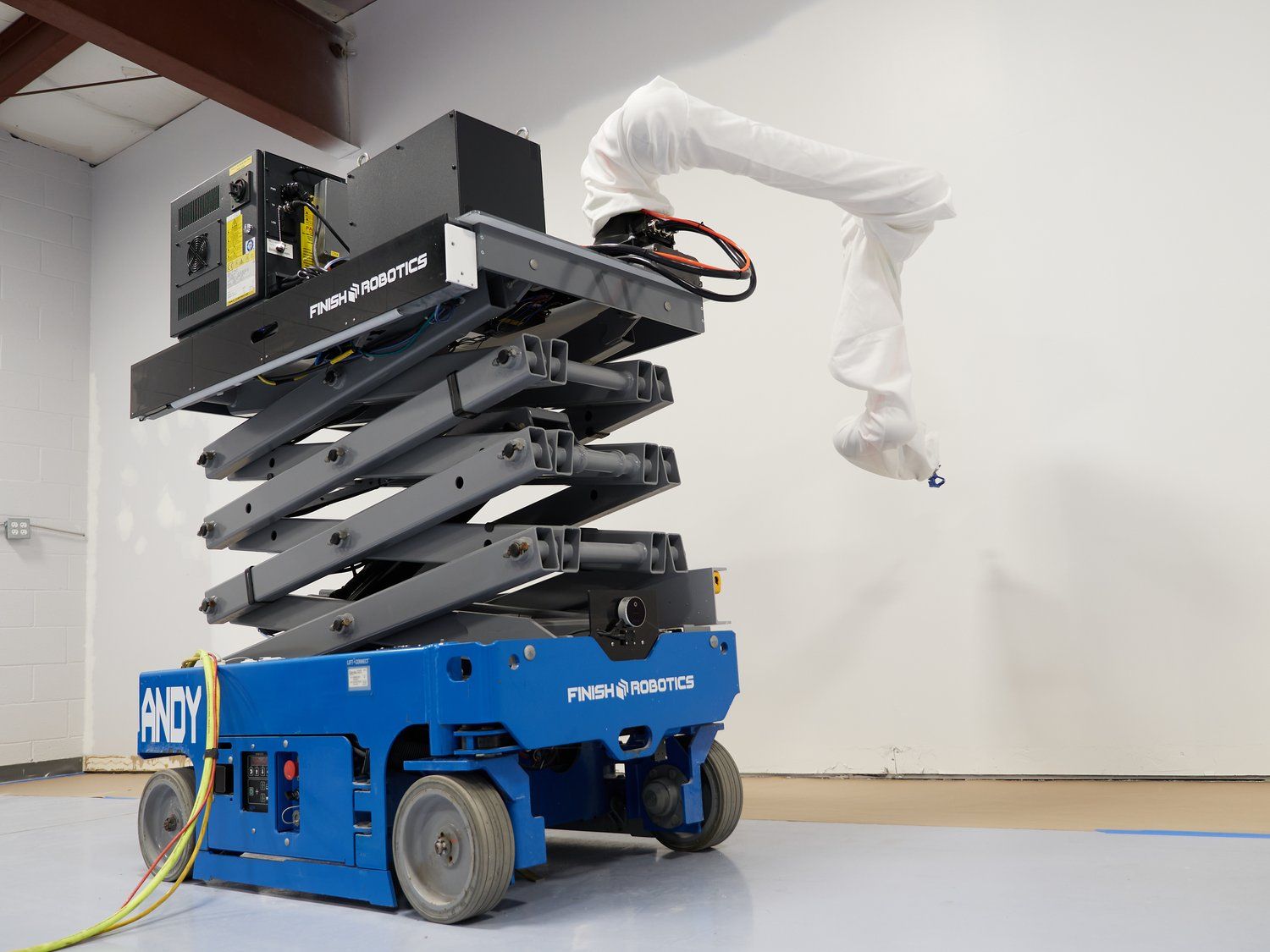 Finish Robotics thrives on developing mobile robotics technology to help the labor crisis in the construction industry. Its technology specializes in helping construction job sites with its semi-autonomous and collaborative robots by utilizing industrial components.
In this way, it enables contractors to use the best solutions for labor crises. Not many have known, but there is a labor crisis in Pittsburgh's construction industry and many parts of the nation. Finish Robotics was founded in 2021.
It envisions addressing this problem by providing robotics technology that improves factory automation and productivity. The company comprises a dedicated team of product designers, engineers, and operators who are mostly graduates of Carnegie Mellon University.
OtterTune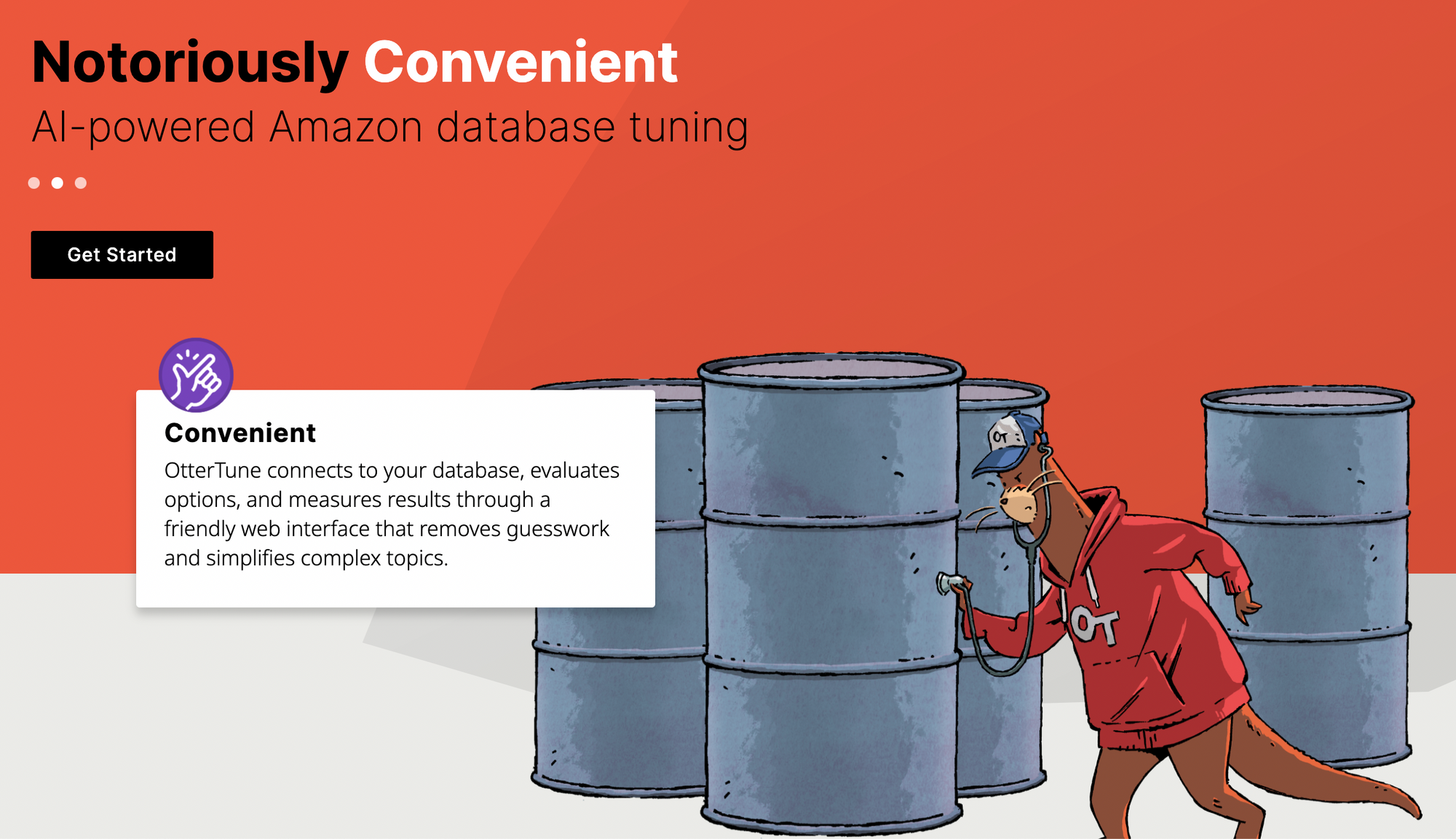 OtterTune focuses on improving productivity in tuning a new DBMS (Database Management System) deployment. It develops its database configuration tuning tool to address this problem in the Information Technology (IT) industry.
Its tool has the technology that instantly seeks the good settings for a DBMS configuration knob through recycled training data utilized during previous tuning sessions. It enables developers to use a DBMS even without the aid of experts in database administration.
This kind of database configuration tuning tool helps companies better manage their database. At the same time, it helps cut costs and improve performances, especially in the cloud or on-premises DBMS.
OtterTune's founders discovered this breakthrough technology after figuring out that automatic configuration is a database optimization area that drew little interest despite its importance.
Thus, its founders developed its technology during their research and development at Carnegie Mellon University. This tech startup, founded in 2020, received Series A funding of $12 million from 18 investors.
MindTrace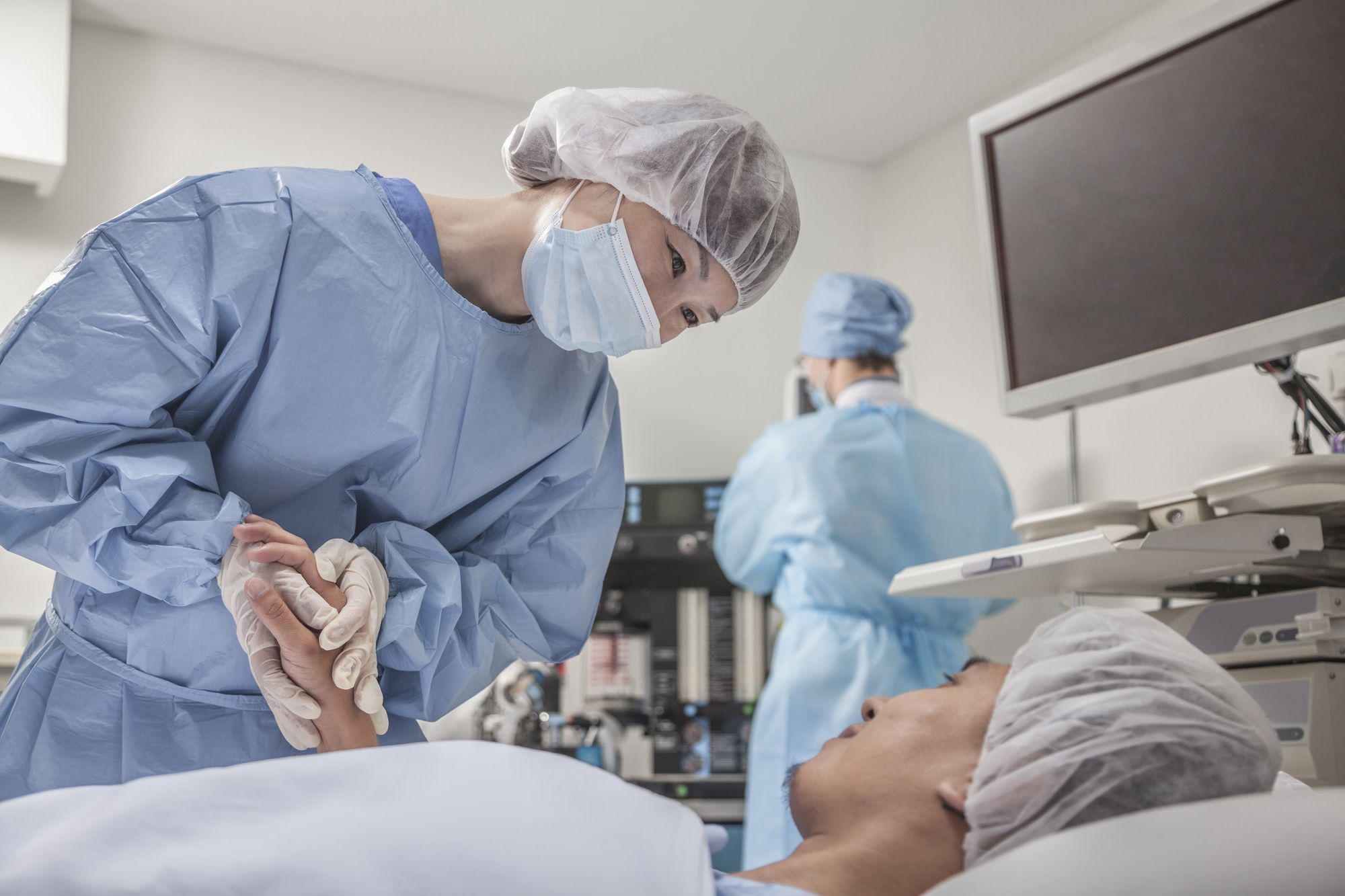 MindTrace is another tech startup that helps predict neurosurgical interventions' effects on a patient's mind. It does this through its patent-pending software device with the help of Artificial Intelligence (AI) and Machine Learning.
It integrates much information to help medical experts effectively plan their neurosurgery to provide their patients with a better post-operative life.
Furthermore, its technology lets medical experts iterate their surgical procedures and plans by providing them different paths pre-surgery, including the consequences of less or more aggressive resections of their surgery.
In this way, patients can know that their post-brain surgery won't alter their life negatively through MindTrace's innovative technology.
Idelic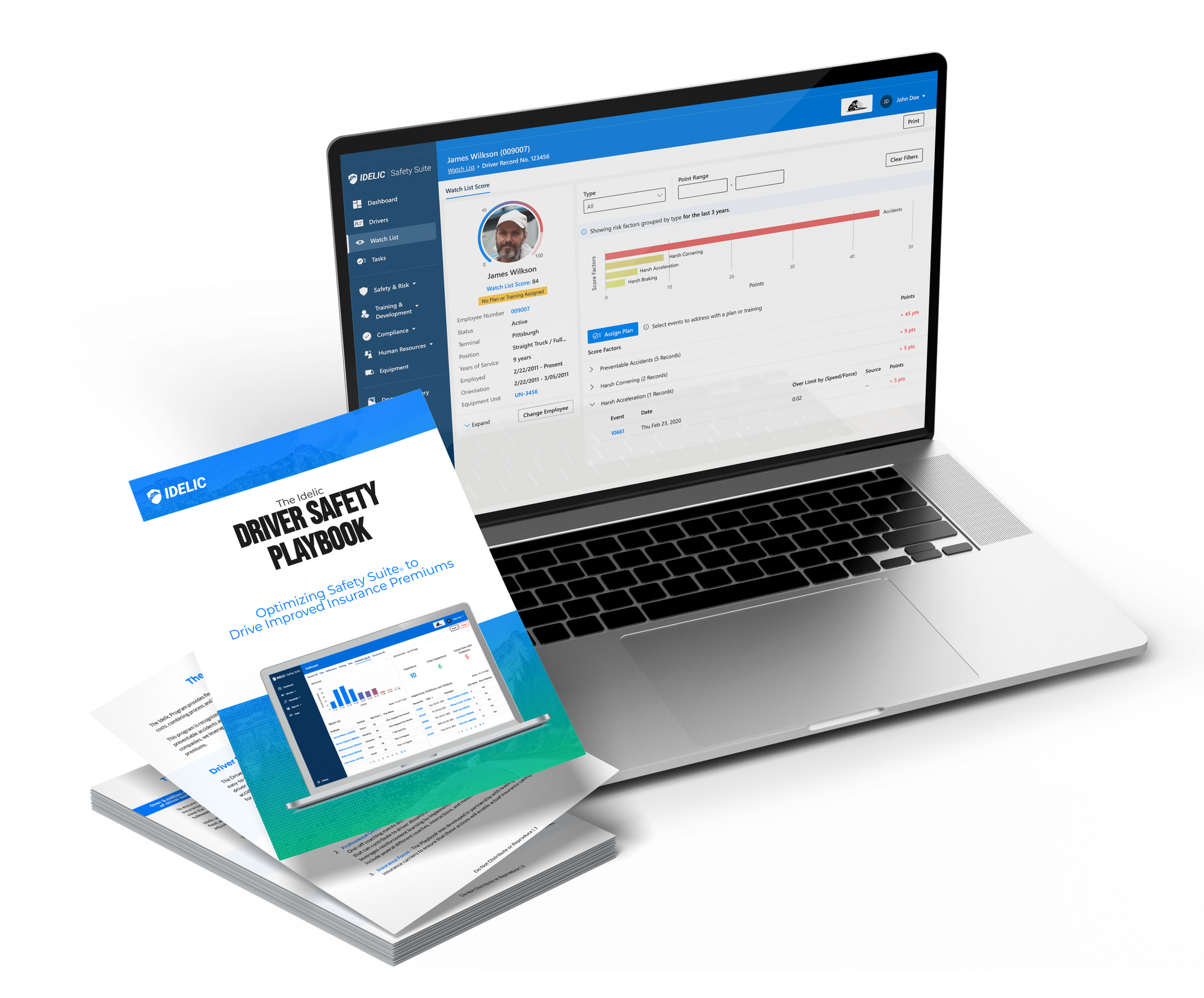 Idelic develops a software/platform that focuses on safety and operations in the trucking industry. Its software/platform combines technology and process to provide the best possible insurance outcomes for those in the transportation industry.
It has its own proprietary Driver Safety Playbook and Safety Suite, named after itself, serving as its end-to-end driver performance management platform.
This helps the company consolidate a driver's existing data and systems through a streamlined platform and analyze it with its proprietary platform for accurate insights. The results provide its clients with the most efficient and proactive ways to cut insurance costs, prevent crashes, decrease liability, and reduce turnover.
Idelic's founders are seasoned industry and technical professionals who understand their client's needs.
Gecko Robotics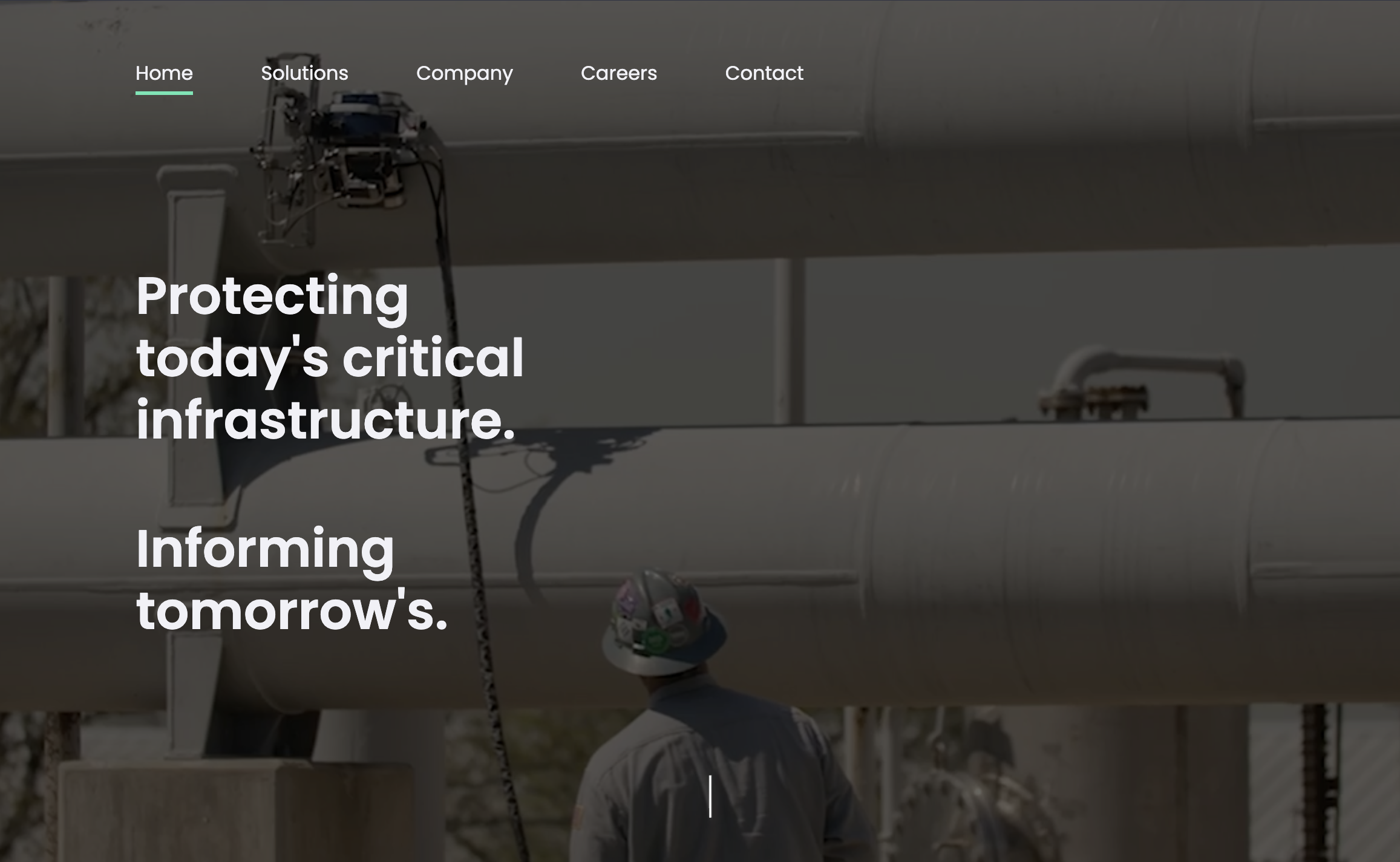 Gecko Robotics develops a robotics platform to automate infrastructure inspections. This tech company manufactures software and hardware products that utilize non-destructive testing technologies for data capturing and industrial plant inspections.
Its robotics technology collects and uses highly-valuable physical data for better, safer, and faster inspection. At the same time, it yields high-quality deliverables during industrial inspections.
Its robotics technology develops and manufactures robots that perform breakthrough methods that bridge the major gaps in industrial inspections, making them an outstanding company in this field.
On top of that, Gecko Robotics serves its clients with its robotics technology with environmentally-friendly processes.
ForAllSecure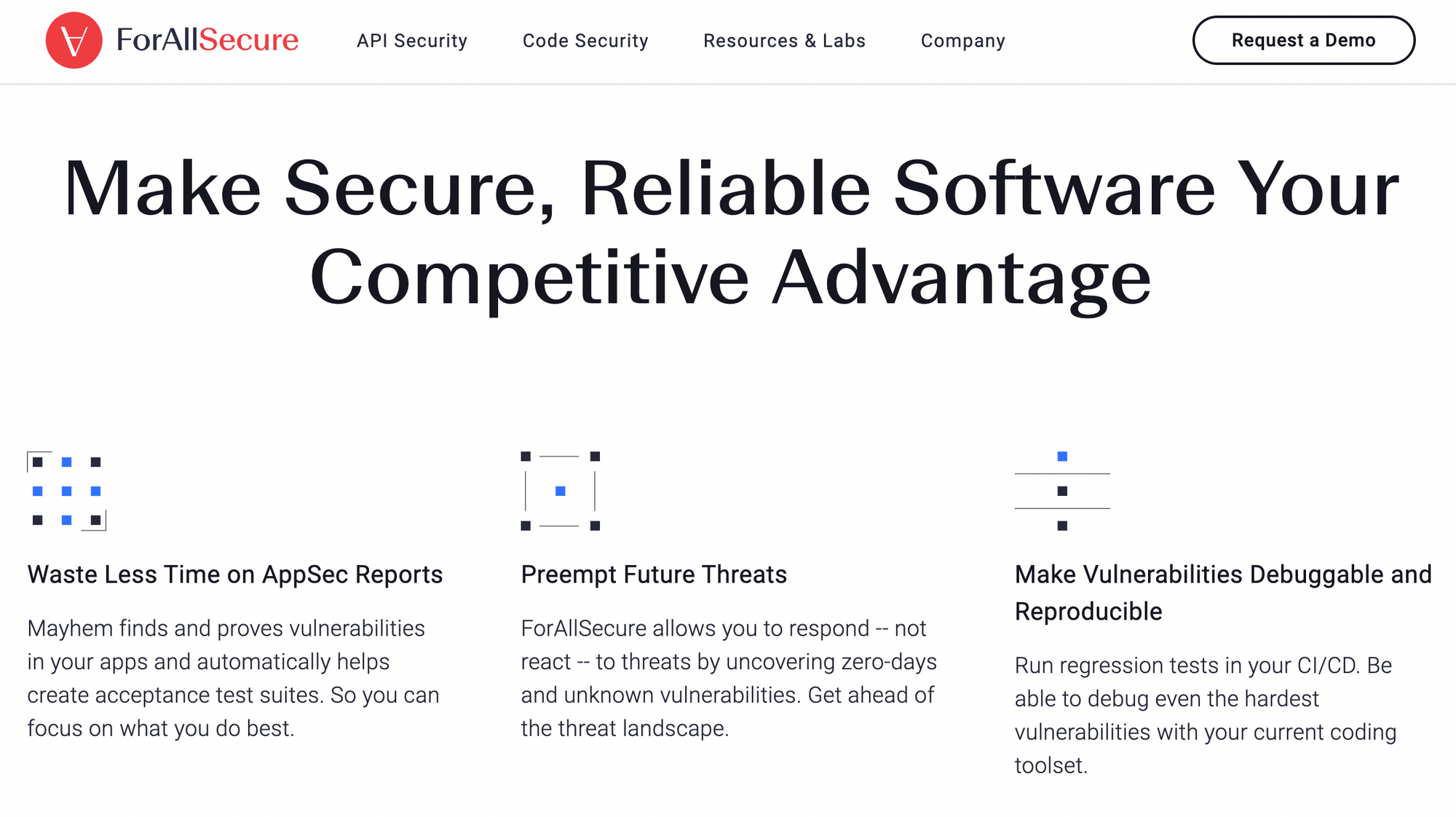 ForAllSecure is focused on developing a system that provides autonomous cybersecurity for various software. Like most top-notch tech companies, its cybersecurity system utilizes Artificial Intelligence (AI) and automated program analysis to search for and repair any vulnerabilities in software.
This gives developers, end-users, and enterprise Information Technology (IT) better cybersecurity capability. At the same time, its system also aims to become a pioneer in automatically testing the exploitable software bugs in the world.
ForAllSecure continues to partner with government and non-government entities to further develop its cybersecurity system. Also, this tech company earned over $21 million in Series B funding from 12 investors.
RoadRunner Recycling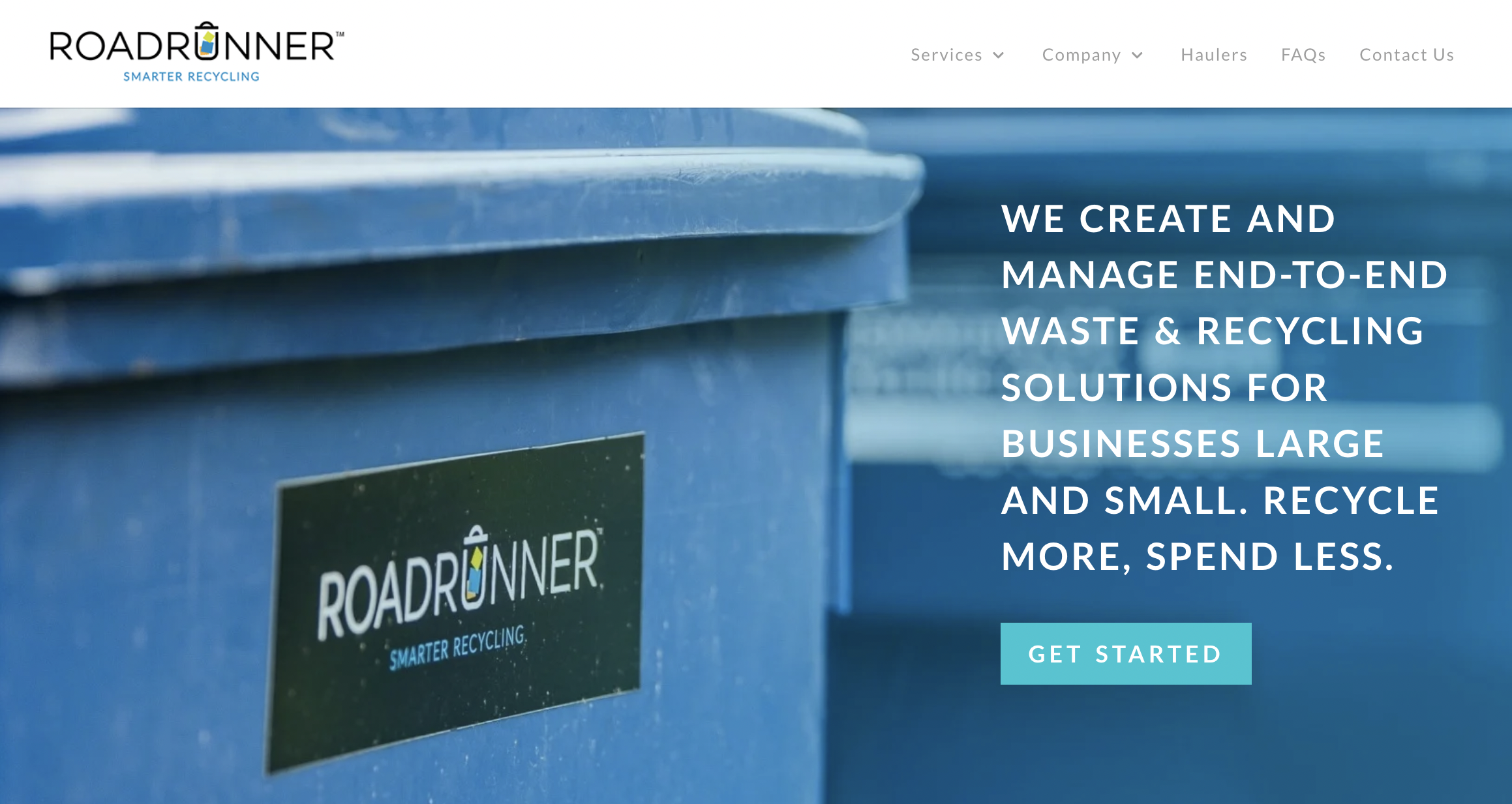 Last on the list is RoadRunner Recycling, which takes pride as an innovative and sustainable material management tech company. This tech company innovates your usual end-to-end waste and recycling services. It serves its clients with waste and recycling solutions for small and big businesses.
Some of its main services include cardboard recycling, paper recycling, mixed recycling, waste services, compost services, and dumpster rentals. It also uses custom algorithms to fully understand the waste materials that must be recycled and picked up from its clients across their jurisdiction.
It then creates specific routes, so these materials reach their appropriate location or end-buyer efficiently, effectively lowering costs and increasing recycling rates. This company does all this amazing work through its machine-learning technology.
At the same time, its web-based platform caters to its clients on the other end. One of its core missions is to create and provide its clients with technology using a significant urban logistics engine for safer, more efficient, and environmentally-friendly recycling services.
RoadRunner Recycling received over $150 million in investor funding in 2022. It also received numerous awards from various award-giving organizations, such as the Pittsburgh Business Times, Pittsburgh Inno Fire Award, and Technical.ly, to name a few.