Tampa's tech industry is experiencing significant growth and shows no signs of slowing down.
The number of IT businesses in the region has increased from nearly 13,400 to 17,000, marking a 27% rise in five years.
These numbers highlight the crucial role that the tech industry is playing in the region's economic development, providing job opportunities and promoting diversity.
Tampa Bay has emerged as a pioneer in new industries like cybersecurity, earning it the top position in Forbes' list of emerging tech hubs in 2021.
The focus on innovation, economic progress, and commitment to the local community make the tech industry in Tampa poised for even greater accomplishments in the years ahead.
Here are 15 tech companies to look out for in Tampa, Florida:
Arrive Logistics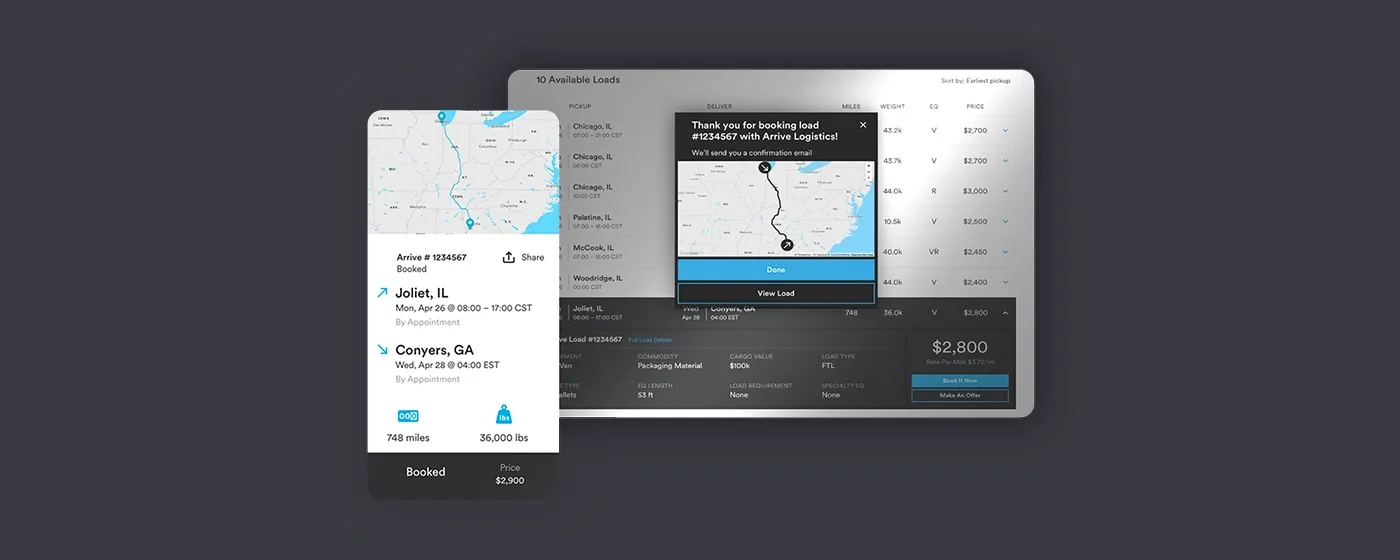 Arrive Logistics is one of the fastest-growing American multimodal transportation and technology companies.
The company's main goal is to define a new standard in freight service by automating processes and offering carriers and shippers with digital tools that make business easier.
Introducing the ARRIVEnow technology, a platform that includes a full range of cutting-edge digital tools that can significantly improve productivity and efficiency for carriers, shippers, and their employees on a large scale.
Since its establishment in 2014, Arrive Logistics has grown significantly from 10 employees in a small office in Austin, TX to more than 1,500 employees operating in several cities, including Austin (HQ), San Antonio, Chicago, Phoenix, Columbus, Tampa, and Guadalajara, Mexico.
Some of the many accolades Arrive Logistics have received include the 2019 Inc. Best Workplaces, Inc. 5000 America's Fastest Growing Private Companies, and  the 2022 Women In Supply Chain.
Rapid7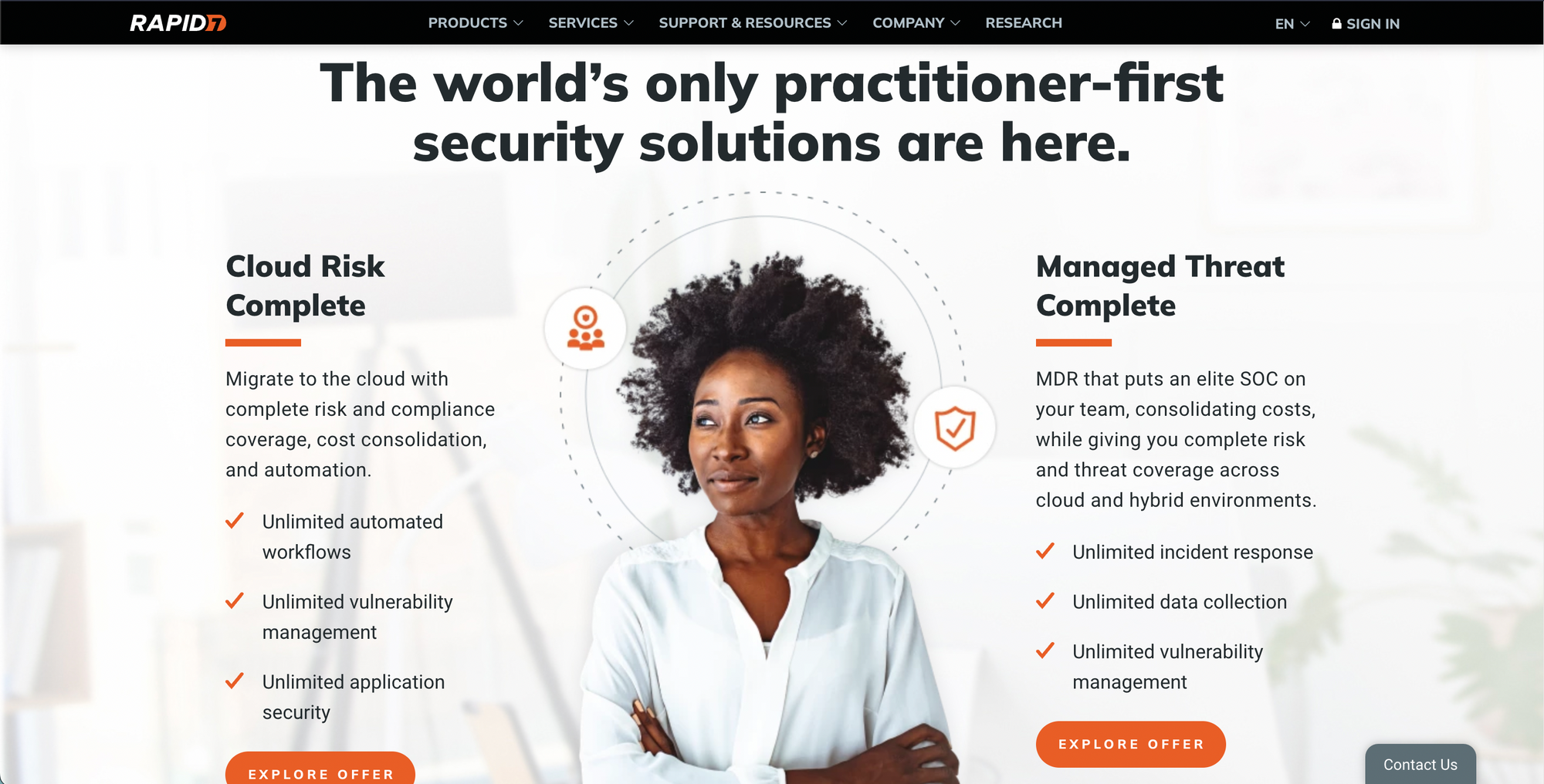 Rapid7 is a company that offers comprehensive cybersecurity programs and strategic guidance to its customers with a mission to build a secure digital environment, enabling them to stay ahead of potential attacks.
Their Insight Platform is a powerful tool that collects data and provides easy access to application security, vulnerability management, external threat intelligence, detection and response, automation and orchestration, and more.
Headquartered in Boston, Rapid7 has a strong presence across the United States, with several other offices located in Europe, Australia, and Asia-Pacific.
Rapid7 has recently expanded in Tampa and has been forging partnerships with local colleges and universities, contributing to the growth of local talent and building a stronger security community in the city.
Rapid7's global customer portfolio includes Discovery Inc., Domino's Pizza, Brooks Running, University of Technology Sydney, and more.
NAX Group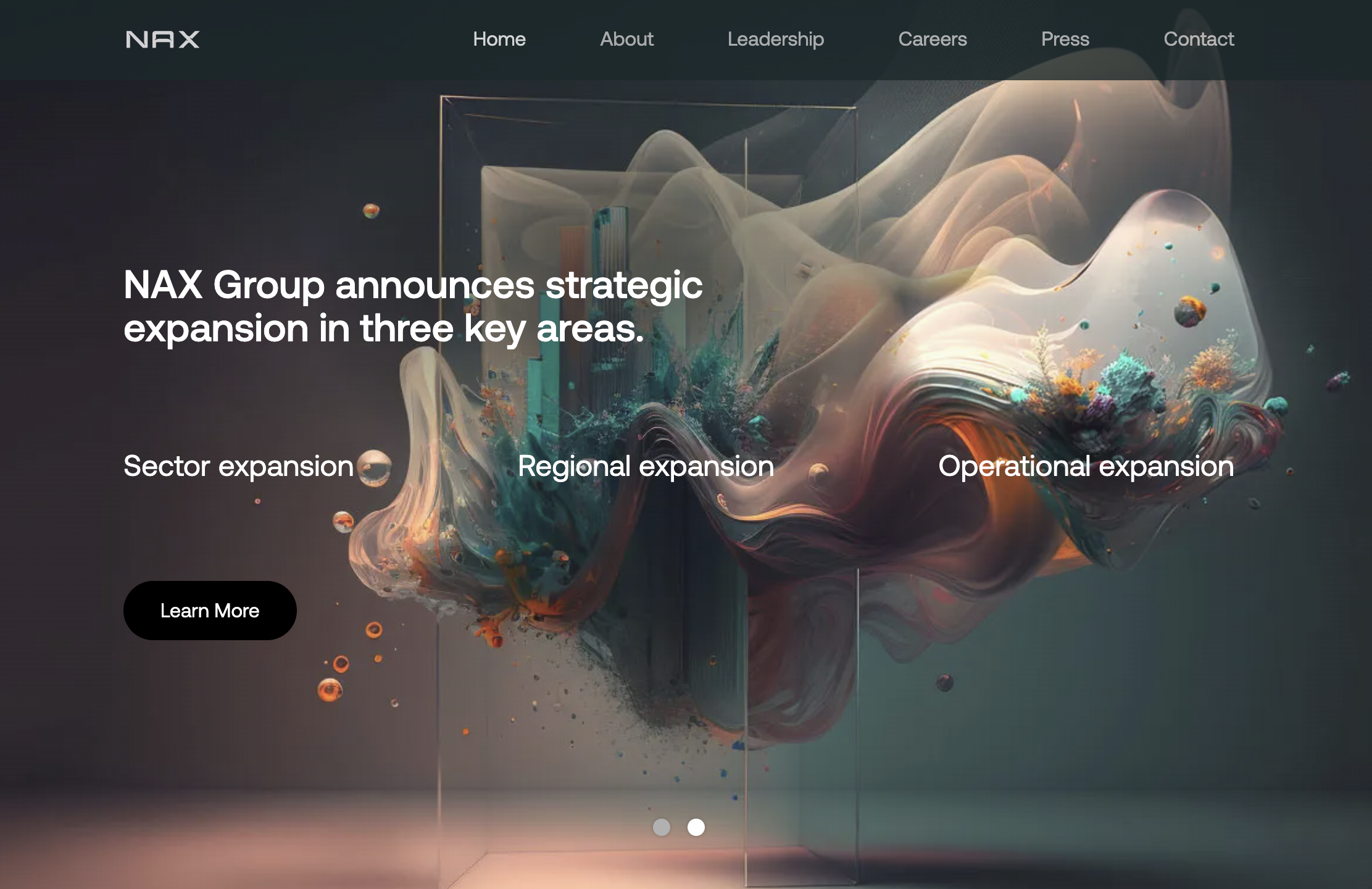 NAX Group is a services and software company that focuses on rapidly commercializing enterprise and consumer products.
They have developed a proprietary platform that enables consumers to discover products within 90 days and deploy them at large within nine months.
With the help of NAX technology and a diverse team of technology, product, and business entrepreneurs, the company offers a unique opportunity to build high social impact businesses that are backed by leading corporations.
NAX Group is driving significant changes in two key areas - making ESG (environmental, social, governance) commercially feasible and promoting financial product innovation through exchange-tradable products.
The company is headquartered in Manhattan Beach, CA and has offices in New York, Silicon Valley, Tampa, as well as in Munich, Frankfurt, and Paris.
vcita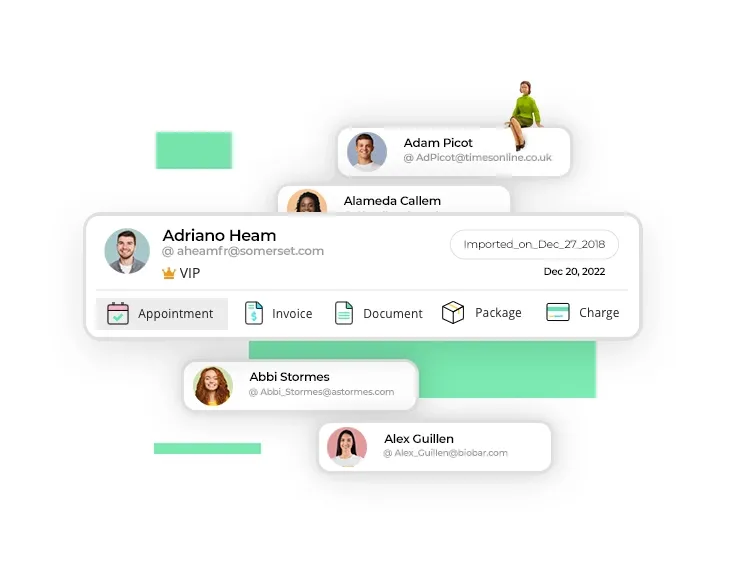 vcita is a comprehensive business management platform specially designed for micro and small service-based businesses.
They offer a range of tools and services that enable customers to build a robust business and provide excellent client service, enabling them to stay competitive in a rapidly evolving digital-first market.
Their platform features a powerful CRM (Customer Relationship Management), website widgets for lead capture, online scheduling, email and SMS marketing, billing and invoicing capabilities, and other features necessary to drive more business.
Founded in 2010, vcita has advanced significantly to become the complete business management and customer engagement solution that it is today.
vcita operates in a diverse environment, with offices based out of Tel-Aviv, Israel, Bellevue, Washington, and recently, Tampa, FL.
Justworks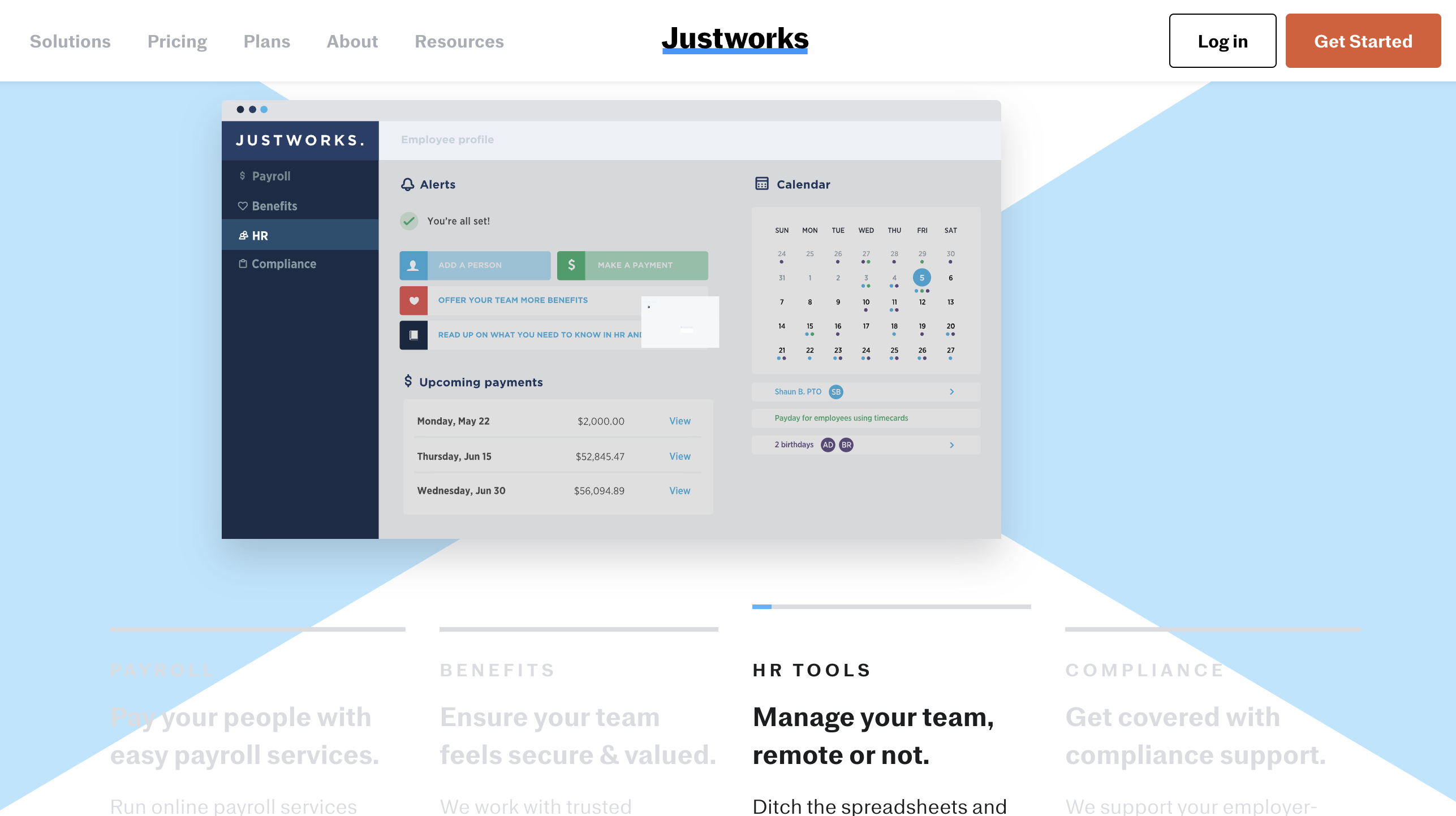 Justworks is a rapidly growing HR technology company that provides a user-friendly cloud-based software platform, helping businesses grow with confidence while reducing their workload.
The company offers access to corporate-level benefits, HR tools, automated payroll, and compliance support, all consolidated in one platform, along with excellent 24/7 customer service.
They aim to streamline business operations and eliminate administrative burdens for teams, enabling them to focus more on their core mission.
Established in 2012, Justworks began operating in New York City, from a coworking space named "New Work City" which coincidentally became their very first client.
Justworks has been recognized as a "Best Medium Workplace" by Fortune, a winner of the "50 Best Companies to Sell For" by SellingPower, and as one of the "Top 100 Companies with Inclusive Benefits" by Mogul.
VideoAmp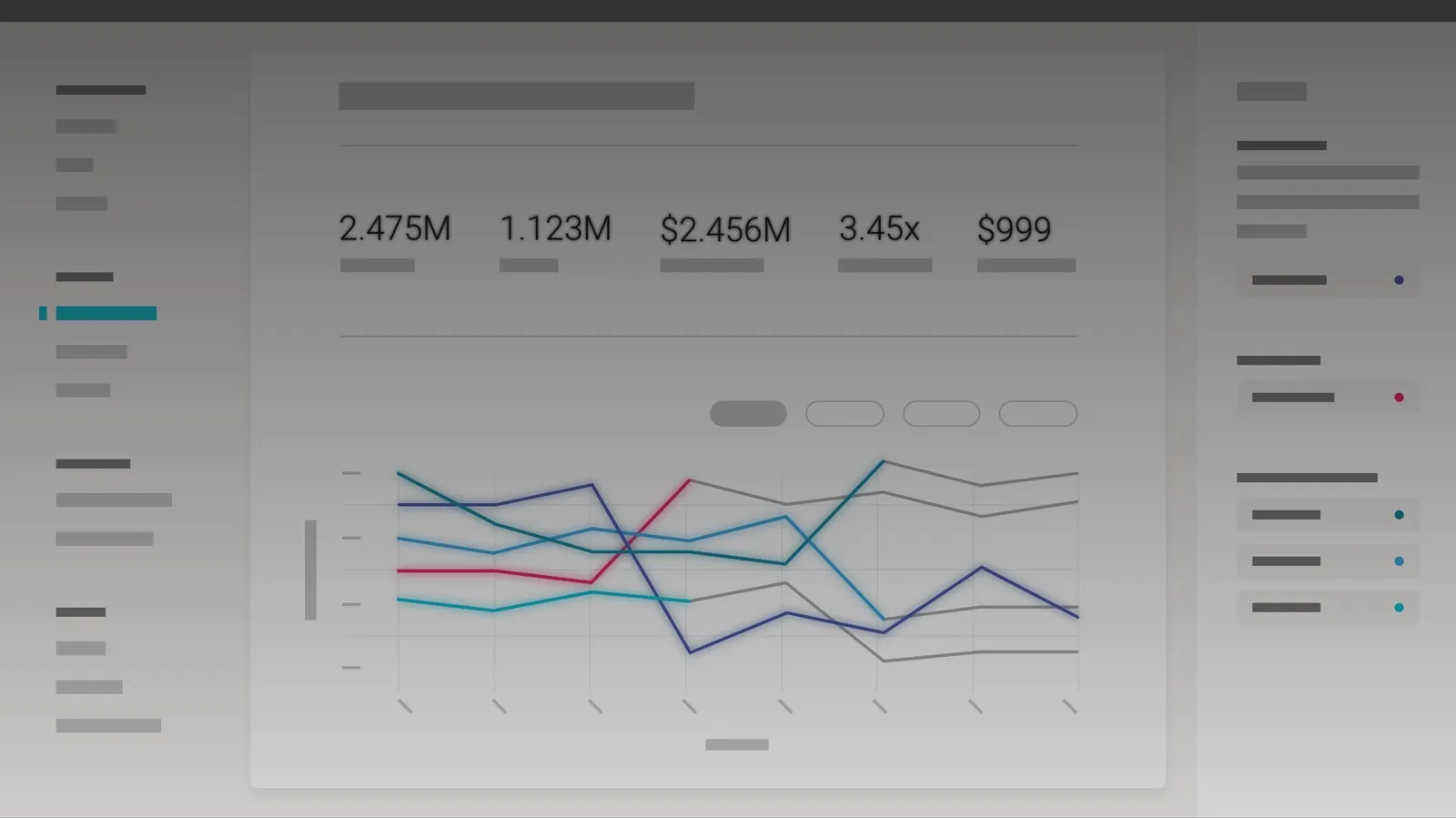 VideoAmp is a cutting-edge software and data company that is revolutionizing the advertising industry by creating a more sophisticated data-driven ecosystem.
Since its inception in 2014, VideoAmp has been providing measurement and optimization tools to agencies, ad sellers, and publishers.
Their VideoAmp Platform is a set of privacy-protecting tools that aids agencies, ad sellers, and publishers in optimizing the full conversion path across numerous platforms, such as linear and connected TV, video streaming, as well as large social media platforms.
By leveraging complex datasets and data-driven insights, VideoAmp can improve the marketing mix and drive campaign results, delivering better return on investment for advertisers, increased revenue for publishers, and an enhanced customer viewing experience.
Headquartered in Los Angeles, CA, VideoAmp has offices throughout the United States, including Tampa, FL.
Wise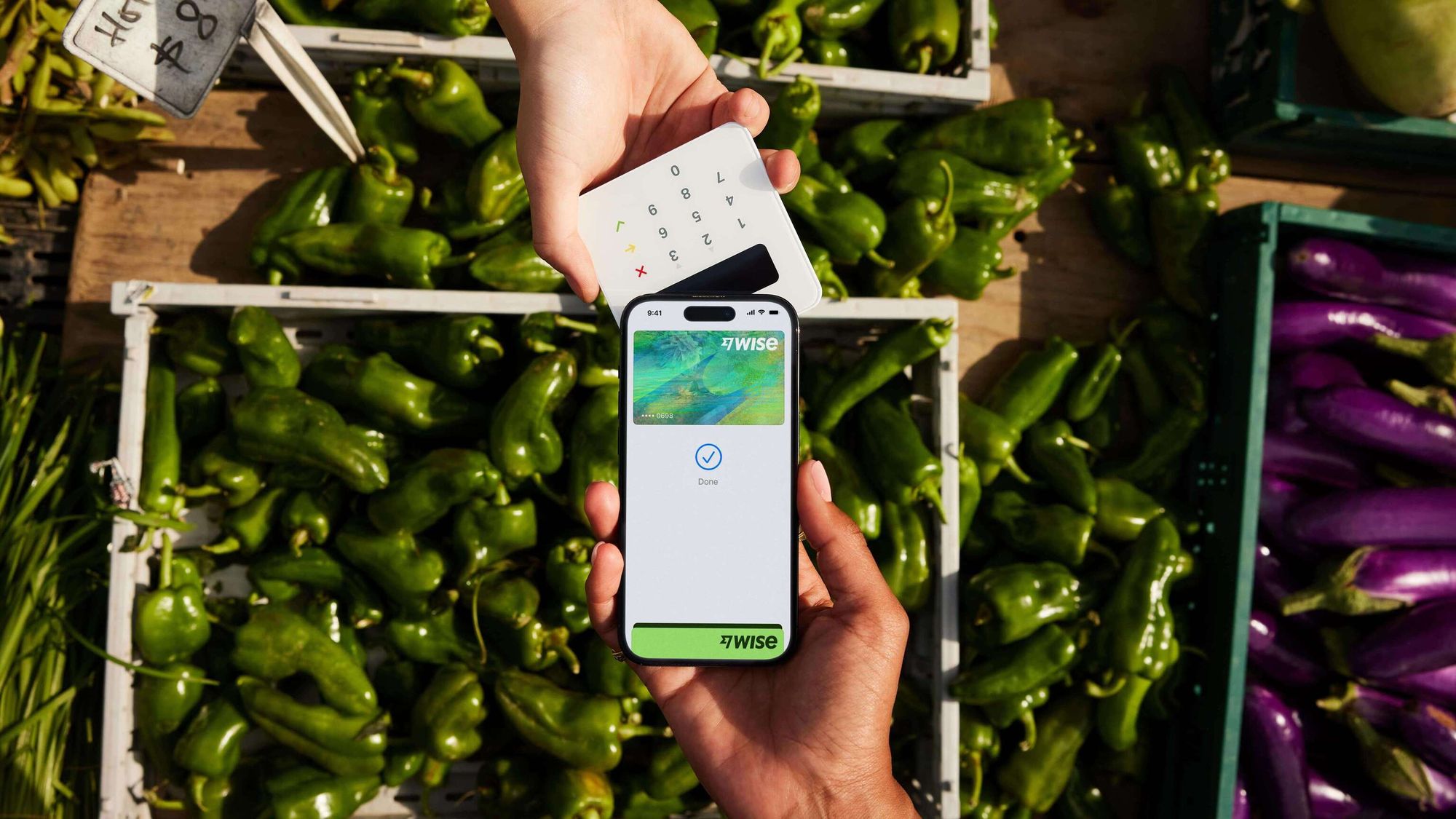 Wise, one of the world's fastest-growing Fintech companies, is committed to revolutionizing the way people handle money across borders.
Founded in 2011 by two friends from Estonia, Wise has already made significant strides in the finance industry and aims to make cross-border transactions easier, faster, and more affordable than traditional banking systems.
Using Wise is as easy as sending money from one point to another, but the technology behind their website and app is a complex system of currencies and channels designed, built, and run by their talented teams across multiple cities worldwide.
With more than 16 million satisfied customers, Wise processes over £9 billion a month, resulting in savings of £3 million per day as opposed to using a bank.
The company employs more than 5,000 people in 17 countries across four continents, reflecting their global reach and commitment to making financial transactions accessible to everyone.
ContinuumCloud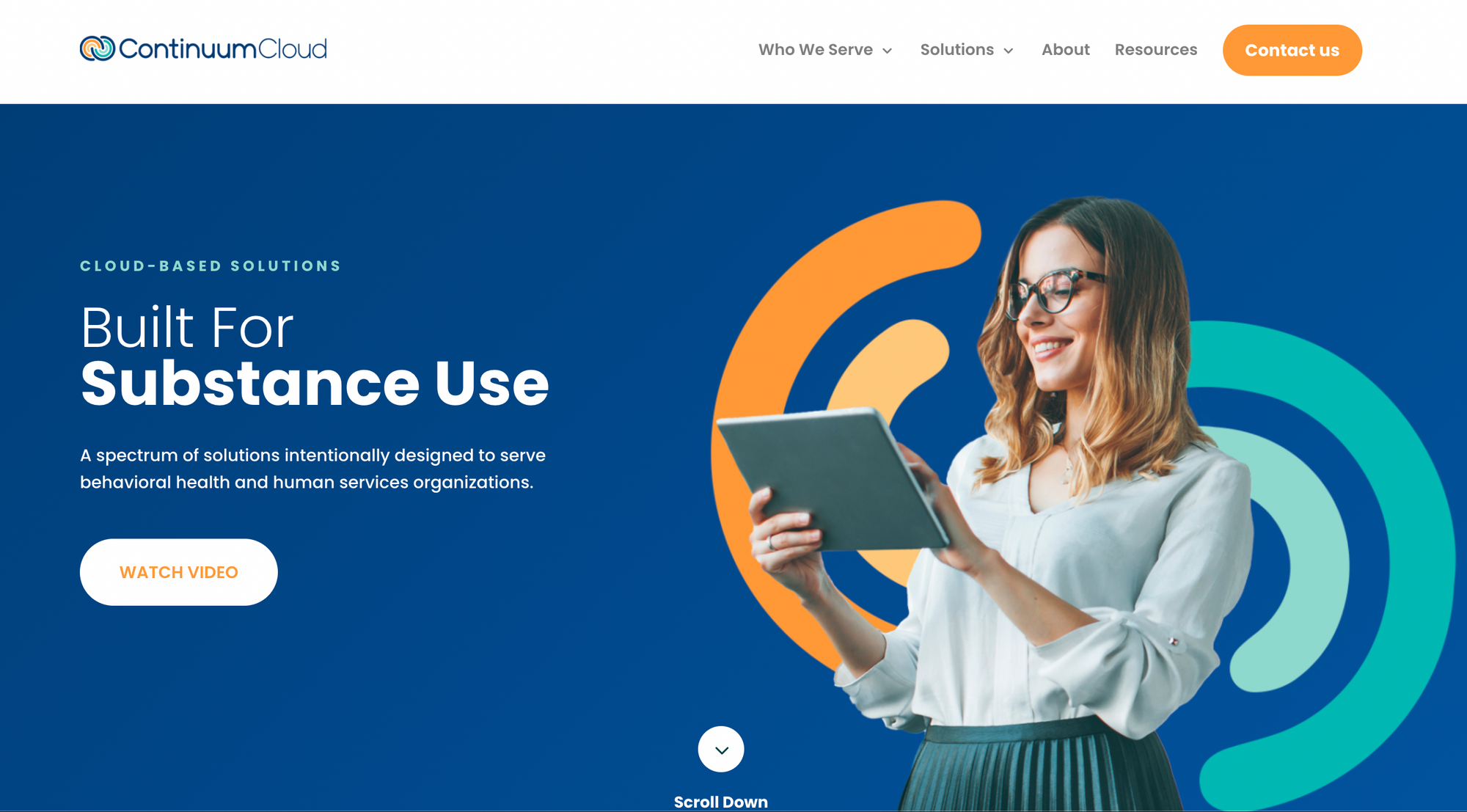 ContinuumCloud provides a range of cloud-based software solutions that are specifically designed to meet the specific demands of the behavioral health and human services industry.
These solution platforms comprise an EHR (Electronic Health Record) powered by Welligent, an HCM (Human Capital Management) system powered by DATIS e3, and a Patient Engagement platform powered by CaredFor.
With ContinuumCloud's specific software solutions, the behavioral health industry can improve their operational efficiency, enhance the experiences of their employees and clients, and achieve their mission.
ContinuumCloud has offices in Nashville, TN, Norfolk, VA, and Tampa, FL.
While ContinuumCloud welcomes all "Cloudies" to their office spaces, they also offer remote positions to their staff, giving them the freedom to work from anywhere in the country.
A-LIGN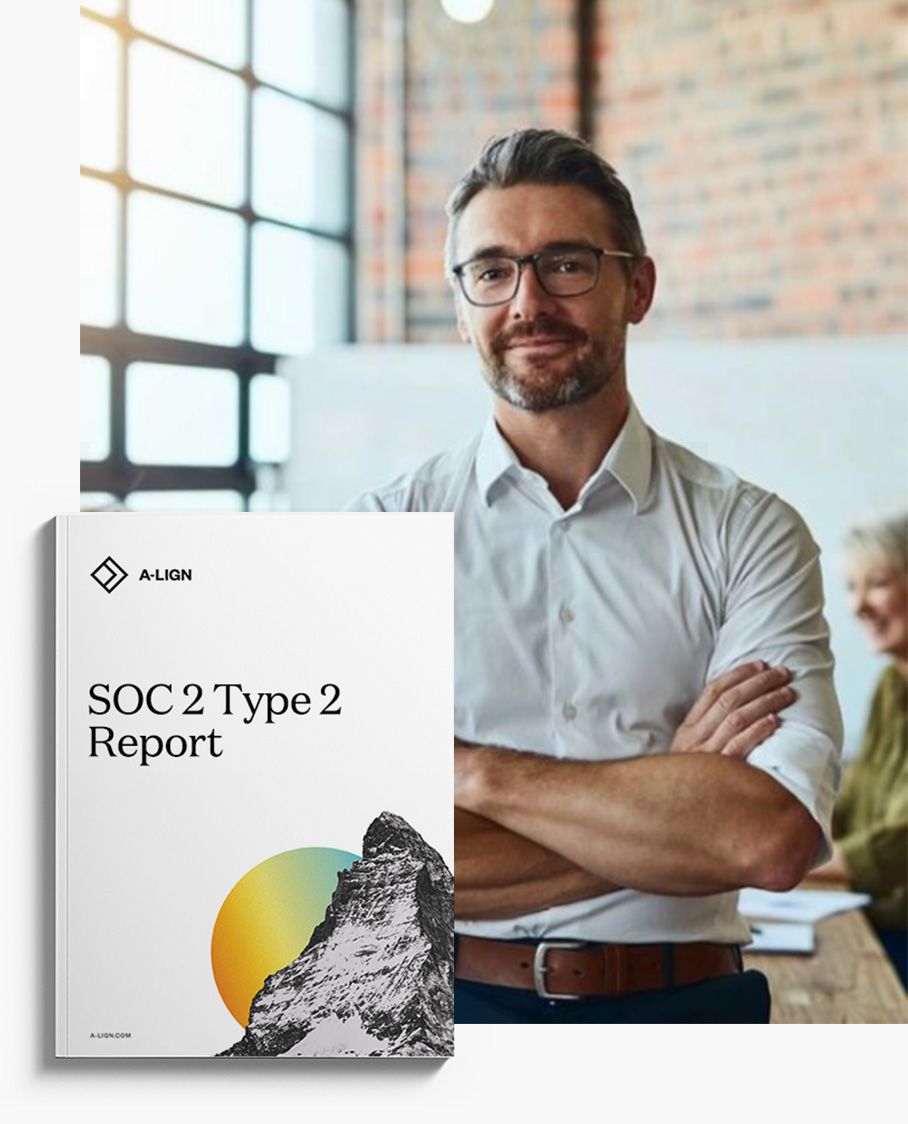 A-LIGN is a technology-enabled security company and compliance partner that assists global organizations in strategically mitigating cybersecurity risks with confidence, founded in 2009.
A-SCEND, their award-winning compliance automation tool, combines years of intuitive automation and auditor experience to provide high-quality reports in record time, enabling businesses to scale faster.
A-LIGN's streamlined approach can meet all compliance audit needs such as SOC 1, SOC 2, NIST 800-171, ISO 27001, CMMC, FISMA, FedRAMP, GDPR, HIPAA, HITRUST, and PCI DSS.
Unlike other audit readiness software providers that outsource data to perform the actual audit, A-LIGN is the only company that offers both readiness-to-report software and professional audit services in one roof.
As the top SOC 2 issuer worldwide, A-LIGN has conducted over 16,000 audits and earned the satisfaction of more than 4,000 clients.
Procore

Procore is an American company headquartered in Carpinteria, CA, that specializes in providing construction management software as a service.
Founded in 2002, Procore has since grown into a global company with offices across North America, APAC, and EMEA.
Their cloud-based software simplifies the entire lifecycle of construction projects, allowing for seamless communication and collaboration between field and office teams.
By centralizing data, Procore mitigates risks, provides real-time financials, and streamlines the construction process for clients building a range of structures from airports to hospitals to skyscrapers.
Construction teams can share access to planning systems, documents, and data through any Internet-connected device.
Furthermore, video and data can be streamed into their system from drones, surveying their development projects.
In 2015, Software Advice ranked Procore the most popular construction software based on search traffic, the number of users, and social media presence.
Additionally, Forbes named Procore the most widely-used software in the US construction industry in 2018.
Green Irony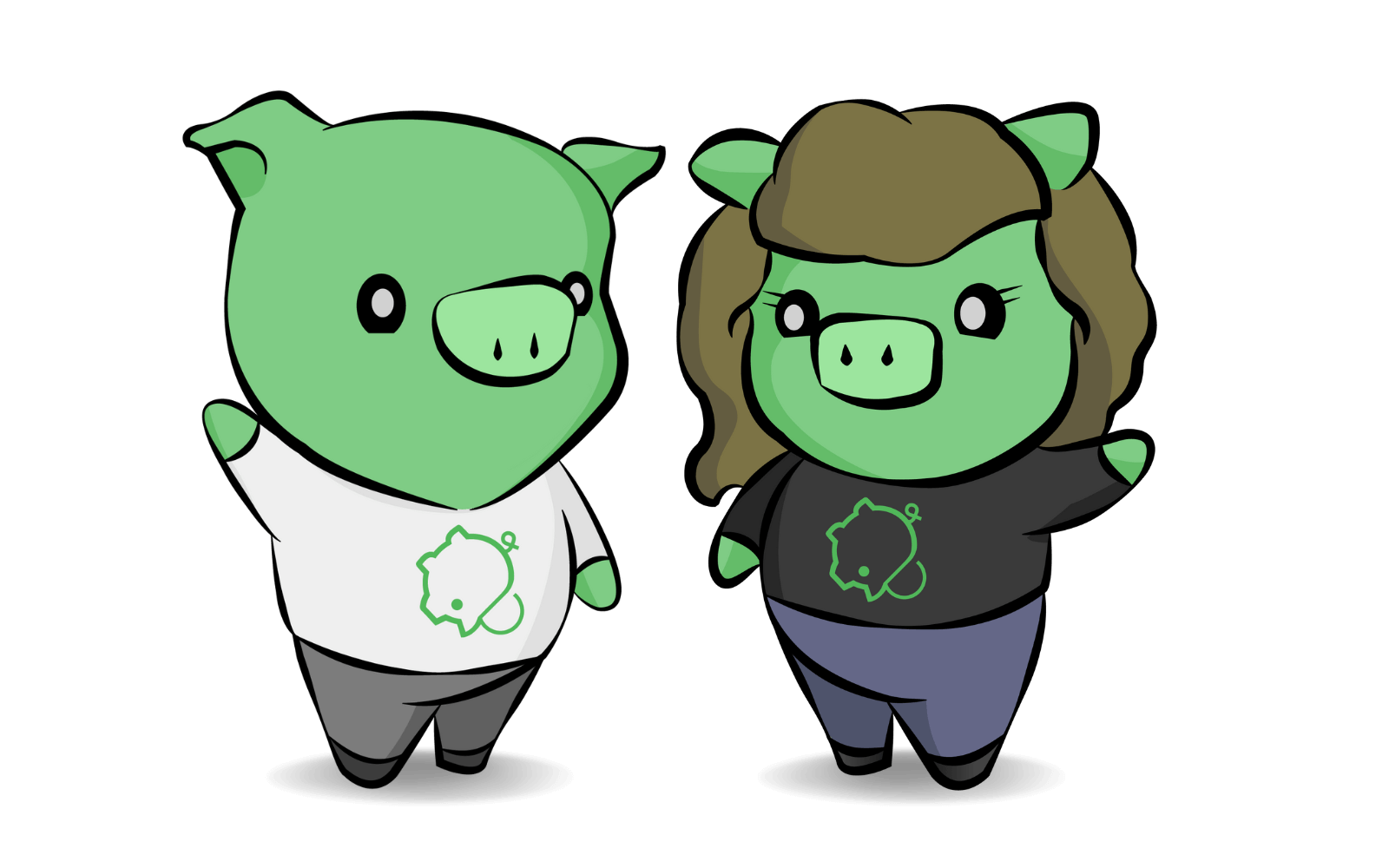 Green Irony is a company that works with businesses to create secure and scalable API networks, in order to facilitate digital transformation and promote business success.
With the help of experienced integration and application specialists, their primary mission is to assist clients in making the most of their technological investments and unlock digital initiatives necessary to successfully address current business challenges.
The company was founded in 2016 in support of CEO Marc Benioff's vision of using technology to advance business and improve the world.
Green Irony has expertise in two platforms: Salesforce, a crucial player in digital transformation, which provides organizations with a suite of powerful tools for managing customer relationships and streamlining operations; and MuleSoft, a leading platform for creating application networks that link enterprise applications, devices, and data.
Green Irony has teams on-shore, with office hubs located in Raleigh, NC, and Tampa, FL.
Airlines Reporting Corporation (ARC)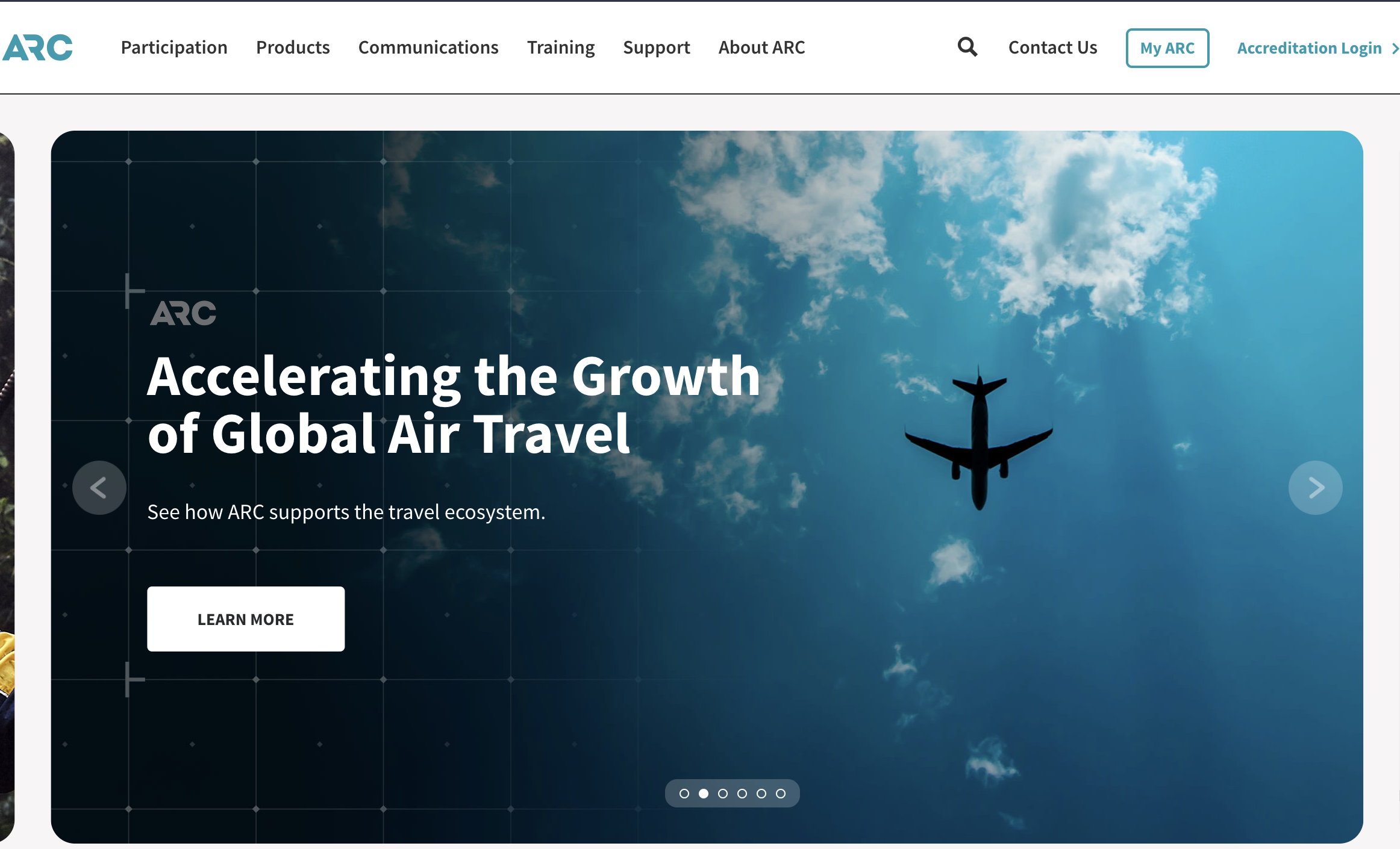 The Airlines Reporting Corporation (ARC) is a key player in the travel industry, offering various business solutions, financial management tools, travel agency accreditation services, and high-quality data to enable air travel intelligence and commerce.
ARC boasts the world's biggest and most comprehensive database of global airline tickets, with over 15 billion passenger flights, 490 airlines, 230 countries and territories, and around 13,000 points of sale.
ARC offers participating airlines full-access to the US agency distribution channel and provides financial services to help process transactions, mitigate risk, and prevent fraud.
Since founded in 1984, ARC has been a reliable provider of settlement services not only for airlines but also for travel agencies and corporate travel departments, handling over $97 billion in transactions every year.
Aside from their headquarters in Arlington, VA, ARC also has offices in Tampa, FL and Louisville, KY.
Mad Mobile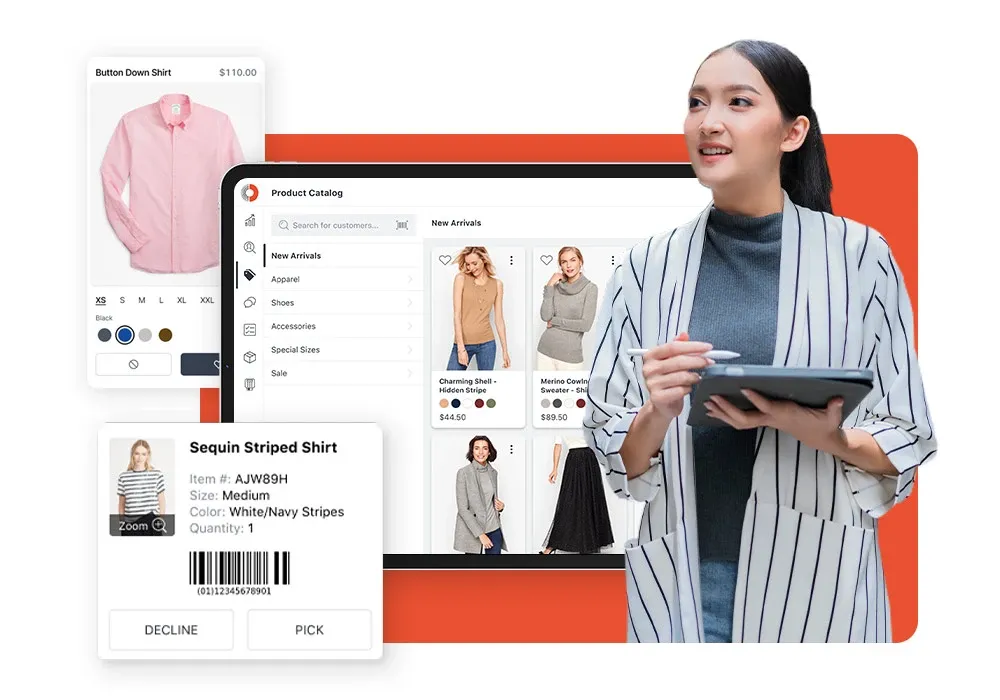 Mad Mobile offers a unique platform that allows restaurants and retailers to connect with their customers in new and innovative ways, resulting in increased sales and a digitized guest experience.
Founded in 2010 by Greg Schmitzer and Bruce Bennett, two visionaries from downtown Tampa Bay, Mad Mobile now has offices in San Mateo, CA, Seattle, WA, Houston, TX,  Colombo, Sri Lanka, and Buenos Aires, Argentina.
Mad Mobile has established key partnerships with some of the world's leading technology companies, including Apple, Samsung, Salesforce, Ingenico, and NCR.
The company's technology powers mobile experiences for top global customers such as Pandora, Guess, Brooks Brothers, Burlington, Urban Outfitters, The North Face, Ralph Lauren, Estee Lauder, MAC Cosmetics, Texas Roadhouse, Meijer, Books-A-Million, Anthropologie, Tractor Supply, PacSun, Timberland, Vans, and many more.
With more than a decade of experience, Mad Mobile continues to expand and support some of the most prominent businesses in the retail, restaurant, and payment technology industry.
Calhoun International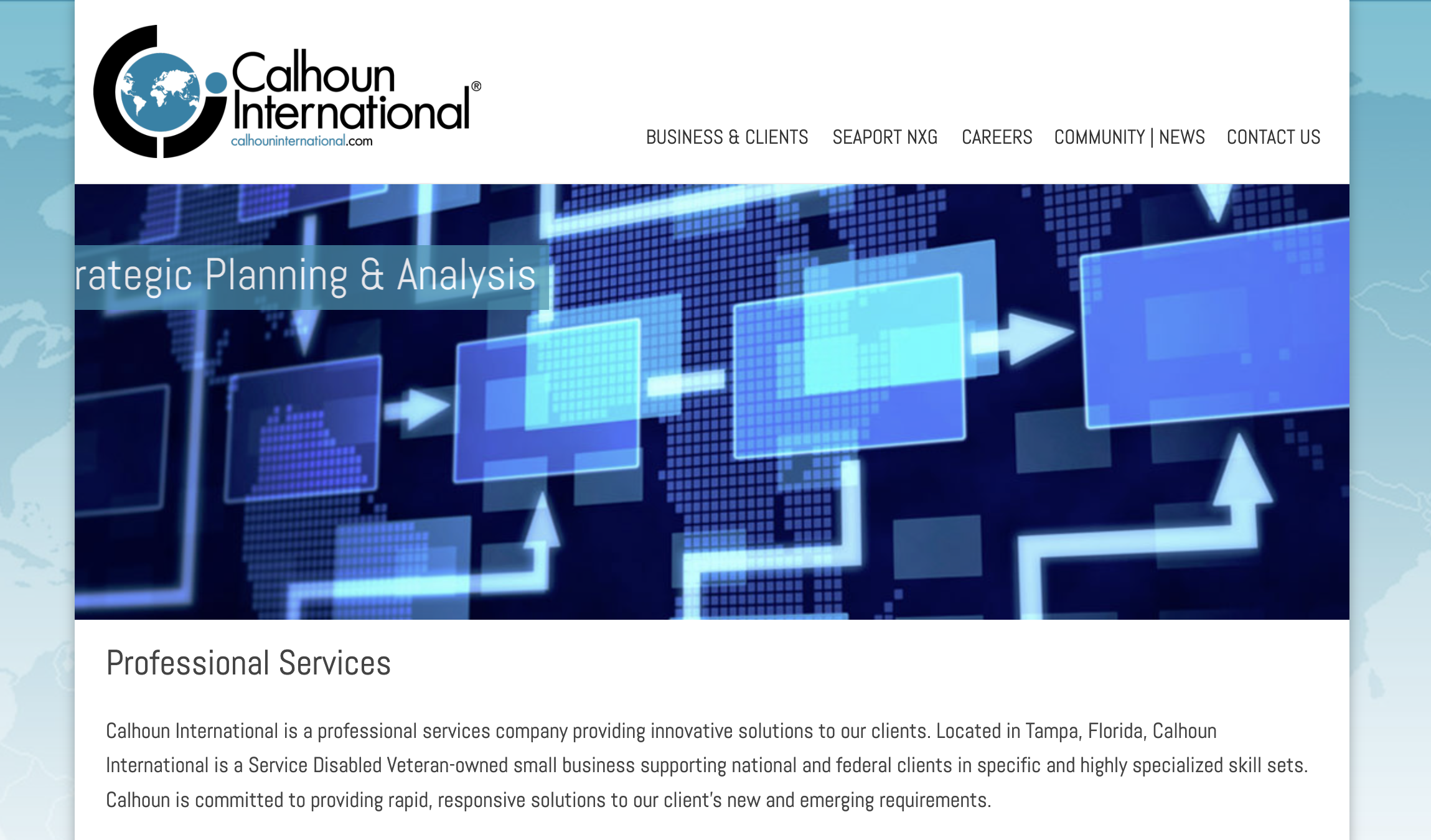 Calhoun International is a Department of Veteran Affairs Center for Veterans Enterprise (CVE)-certified professional services company that delivers innovative solutions to clients.
As a small business owned by Service-Disabled Veteran, Calhoun International serves national and federal clients including the Defense Intelligence Agency, Defense Counterintelligence and Security Agency, U.S. Army, U.S. Central Command, U.S. Indo-Pacific Command, U.S. Navy, U.S. Special Operations Command, U.S. Fleet Forces Command and Commander Pacific Fleet, and  U.S. Forces Korea.
Located in Tampa, FL, Calhoun International is committed to providing responsive and rapid solutions to meet the needs of clients facing new and emerging challenges.
Founded in 2005, the company has a presence in Washington DC, Maryland, Virginia, Texas, Hawaii, and overseas.
Calhoun International offers a wide range of services, including Intelligence Operations and Analysis, Threat Finance Analysis, Fraud Analysis and Investigations, Cyberspace Analytic Support, Irregular Warfare Analysis, Information Technology, Operational Research Systems Analysis, and Counterterrorism Analysis.
NETSYNC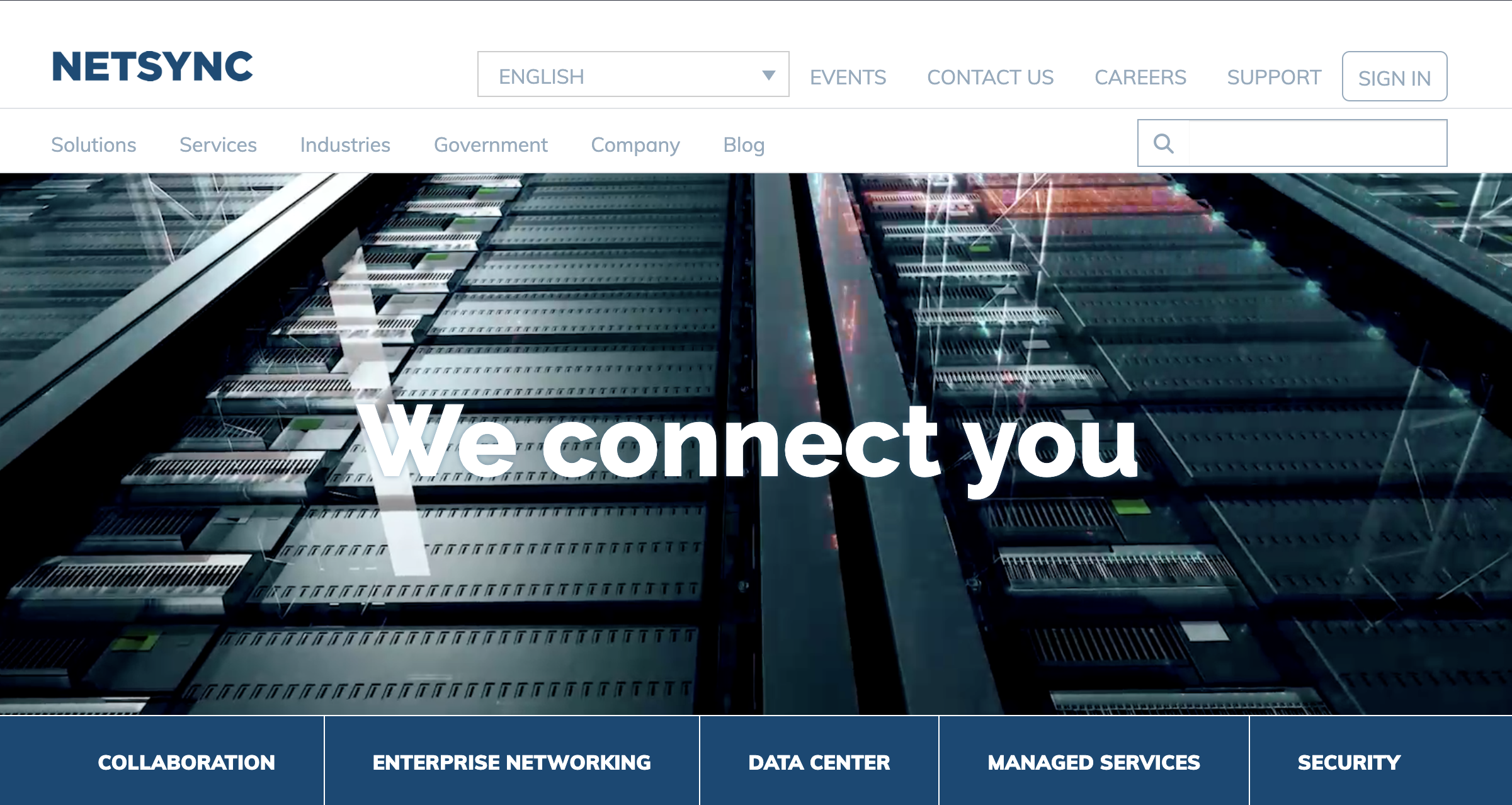 NETSYNC is a leading provider of comprehensive IT life cycle solutions for a diverse range of organizations with areas of expertise in network infrastructure, unified communications, and data center and cloud.
They are an NMSDC-certified minority business enterprise (MBE), a HUB-certified value-added reseller (VAR), and a federally certified woman-owned small business (WOSB).
NETSYNC partners with leading technology providers from around the world such as Amazon Web Services, Cisco, HP, DELL EMC, VMware, and many others, to offer customers an unparalleled IT solution.
Netsync has over 20 years of experience working with a range of businesses, agencies, and institutions across a number sectors, including education, government, healthcare, retail, and financial services industries.
Since 2002, NETSYNC has experienced huge growth, expanding from its Houston, TX headquarters to nine locations throughout the United States, as well as four international offices serving the rapidly evolving Middle East and Africa region.
Final Thoughts
The technology scene in Tampa has been on the rise for the past several years.
Thanks to the national recognition by Forbes honoring Tampa as the #1 emerging tech city in America, the city couldn't be more thrilled!
Tampa also ranked as the  the #1 city for female-owned businesses, and #2 city for small business employment in the US!
Tampa's appealing weather, affordable cost of living, low-state taxes, winning sports teams, and close proximity to the airport and beaches make it an attractive place to live for hardworking professionals who love a good balance of work and play.
With a progressive and supportive local government, friendly tech community, reputable universities, and abundance of resources and talent, it's no surprise why Tampa has become a leading tech hub today and in the years to come.