Virginia has developed into a hub for technological businesses in recent years, drawing both established major companies and promising startups.
The state offers many resources and chances for businesses eager to expand and innovate, with a strong talent pool, a supportive business climate, and top-notch research institutes.
In this article, we'll look at some of Virginia's top tech firms and the major forces influencing that sector, including its emphasis on cybersecurity, data analytics, and artificial intelligence.
Trader Interactive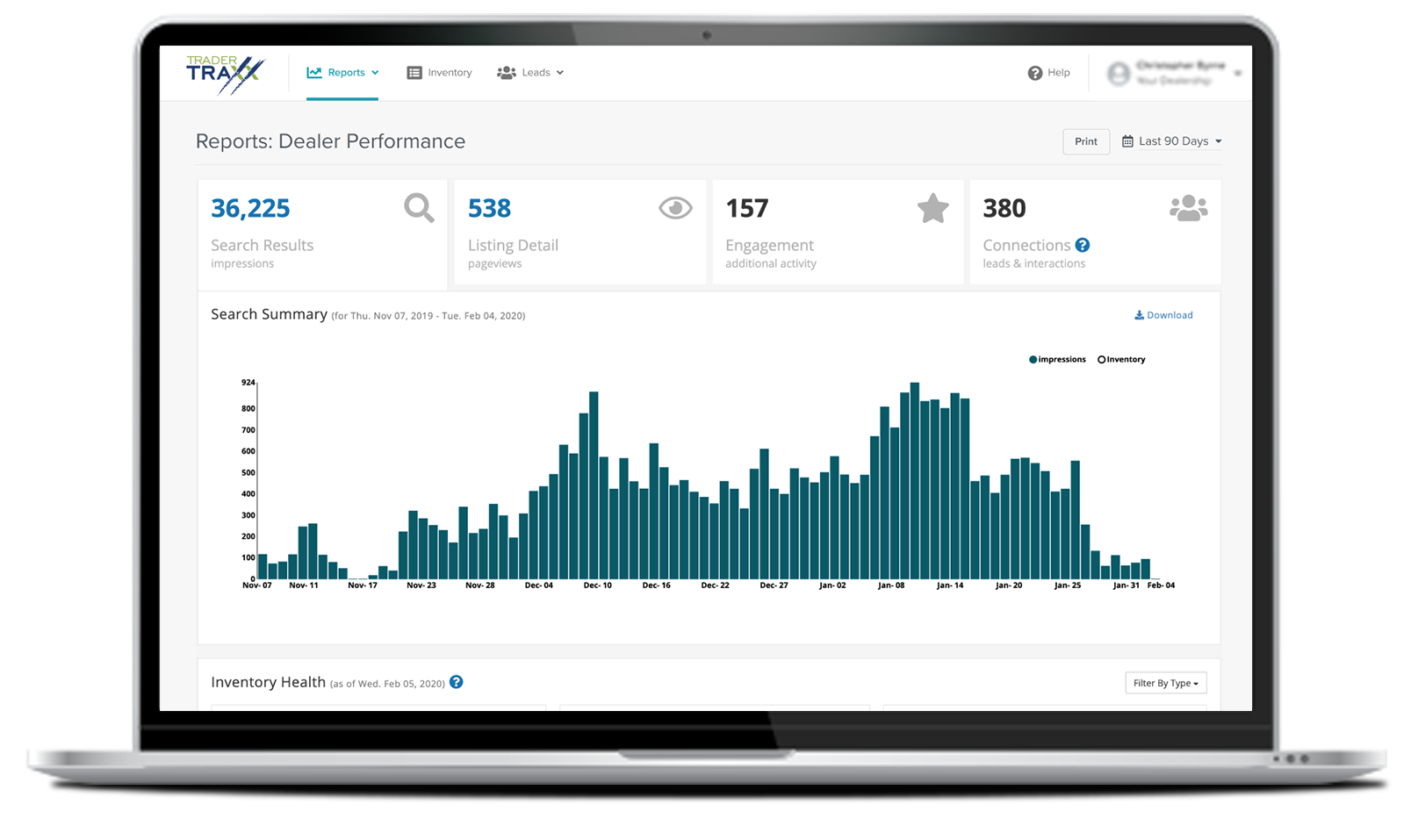 Founded in: 2017
Location: Norfolk, Virginia
Size: 350 employees
Trader Interactive was founded in 2017 by Lori Stacy and is headquartered in Norfolk, Virginia. The main function of Trader Interactive is running online markets that link buyers and sellers across numerous industries.
Popular websites like RV Trader, Commercial Truck Trader, Equipment Trader, and Boat Trader are among these marketplaces. The organization also provides digital marketing solutions to assist firms in reaching their target audiences and generating revenue.
Carsales and Eurazeo are among the two investors in Trader Interactive. The most recent investment was made in May 2021.
Trader Interactive has received $624 million in funding over two rounds. On May 12, 2021, they received their most recent fundraising from a Secondary Market round.
Geomotive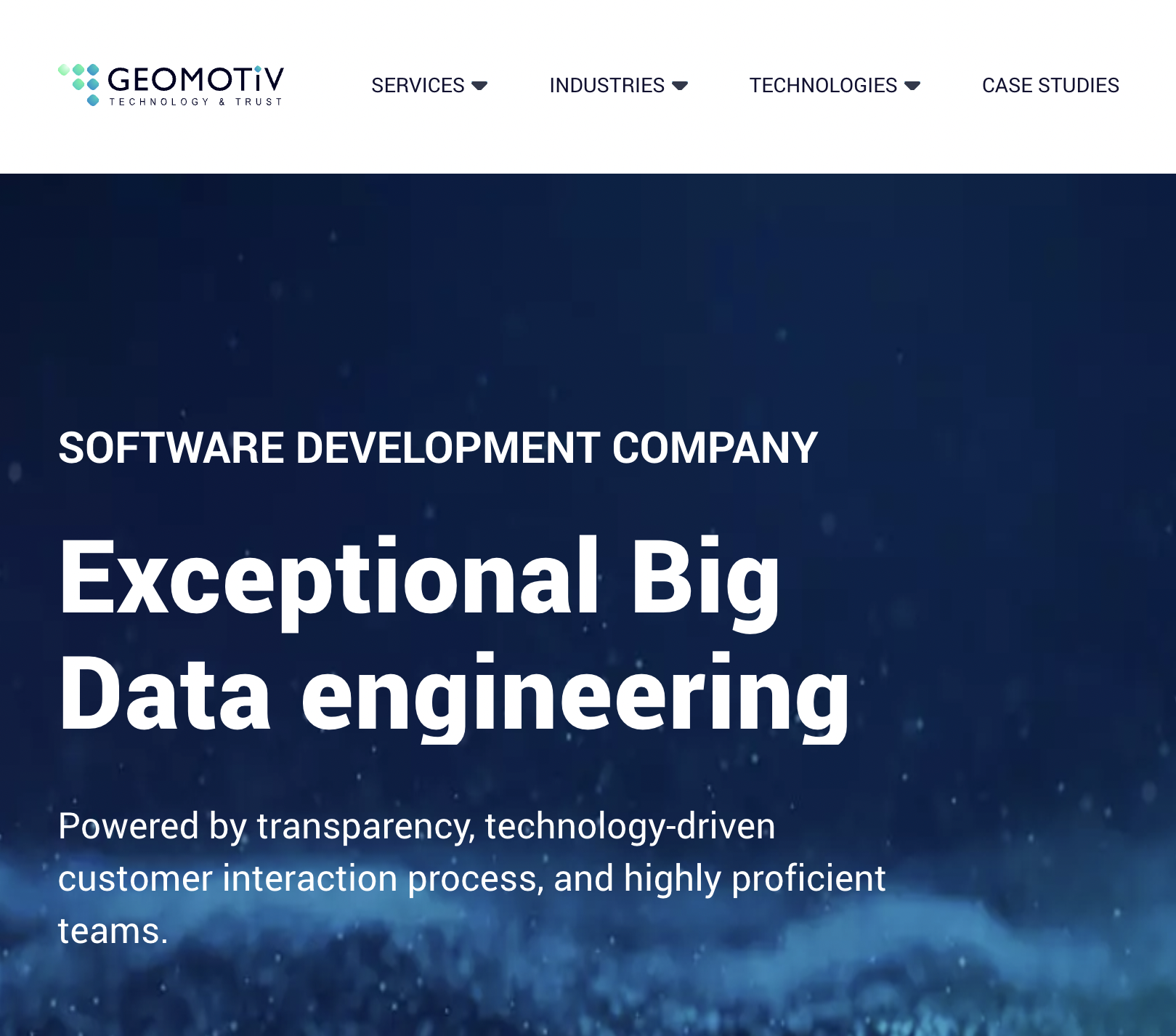 Founded in: 2010
Location: Alexandria, Virginia
Size: 25-50 employees
Software development firm Geomotiv offers services and custom software solutions to companies in various industries. The company was established in 2010 and is headquartered in Alexandria, Virginia, with other locations throughout Europe and Asia.
Geomotiv focuses on software development for healthcare, finance, transportation, and logistics businesses. Software development, application upkeep and support, QA and testing, DevOps, and cloud computing are among the services the business offers.
Geomotiv is familiar with working with various technologies, including big data, blockchain, artificial intelligence, and machine learning.
There have been no funding rounds for Geomotiv yet. The revenue of Geomotiv is $16.7 Million.
Upskill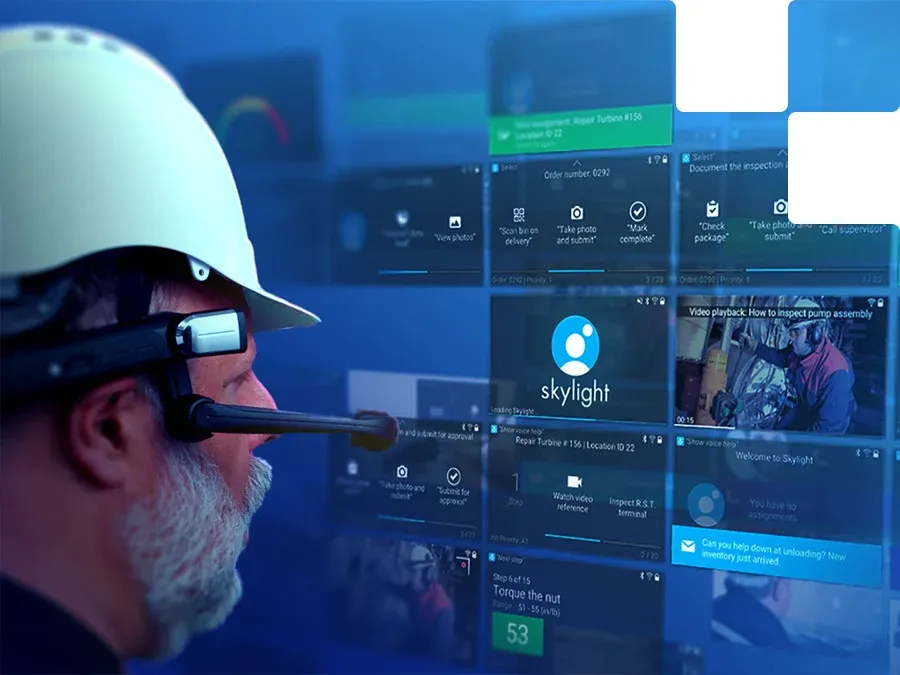 Founded in: 2010
Location: Vienna, Virginia
Size: 86 employees
Upskill is a young digital startup headquartered in Vienna, Virginia, creating wearable and augmented reality software for industrial employees. Since its founding in 2010, the business has offered cutting-edge technologies to change how employees interact with the real world.
Skylight, the company's primary product, is an enterprise software platform that enables employees to receive digital information and instructions via smart devices or augmented reality glasses. As a result, employees are better equipped to complete difficult jobs quickly and cooperate with remote experts.
Over the course of 8 fundraising rounds, Upskill has amassed $53.4M from investors, including Accenture, Boeing HorizonX Ventures, and New Enterprise Associates. A Secondary Market round provided their most recent capital on July 30, 2020.
QOMPLX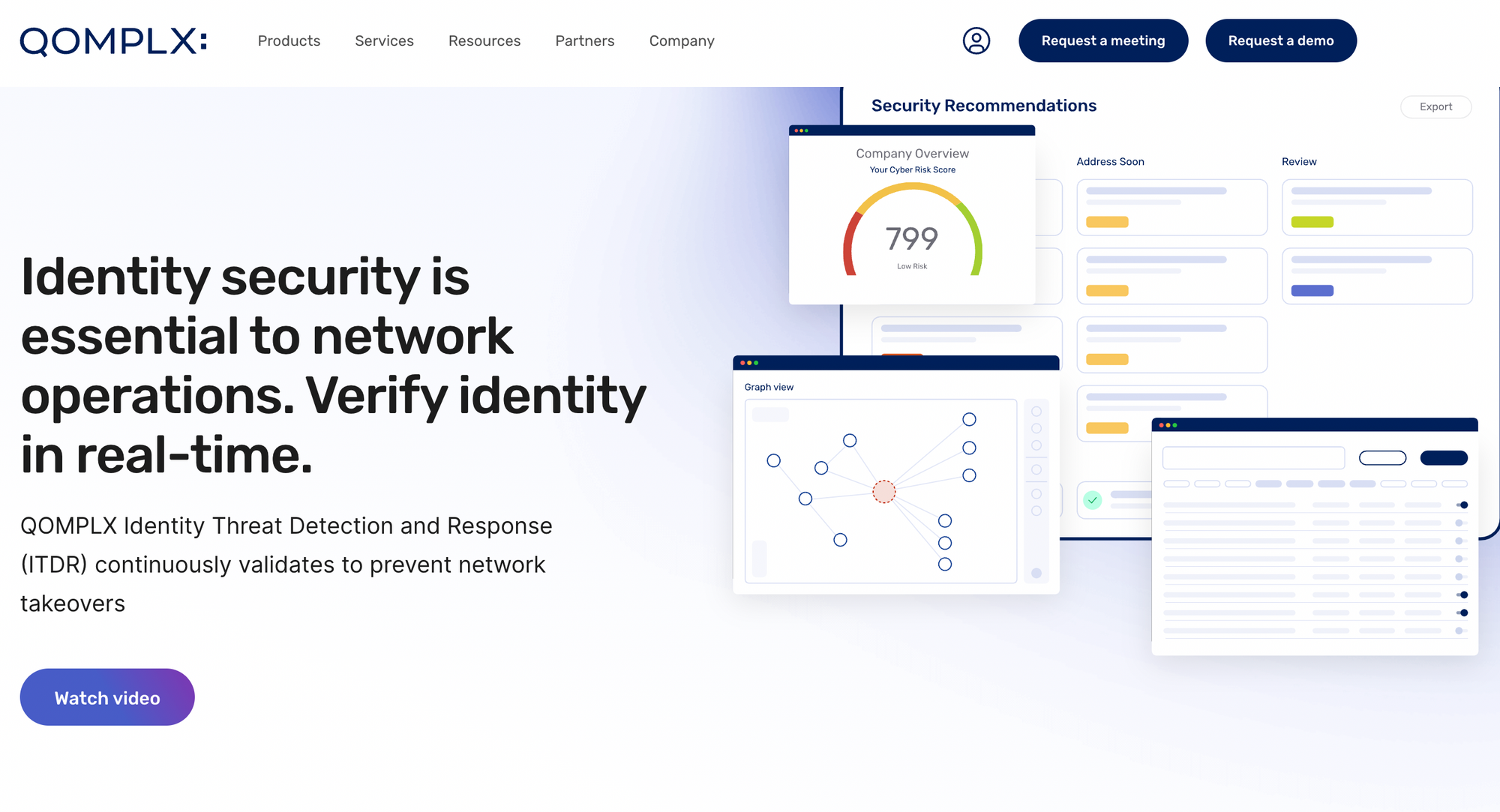 Founded in: 2015
Location: Reston, Virginia
Size: 180 employees
A technological startup called QOMPLX offers risk management and enterprise cybersecurity solutions. Jason Crabtree and Andrew Sellers started the business with its headquarters in Reston, Virginia.
The primary product from QOMPLX is QOMPLX:OS, a cloud-based platform that integrates various data sources and analytic methods to offer complete risk management and cybersecurity solutions.
Organizations can use the platform to monitor their systems in real-time, spot possible dangers, and take prompt action in the event of an incident.
Cannae Holdings, ABS Capital Partners, and Motive Partners are just a few financiers providing the company with capital. The QOMPLX revenue run rate reached $17.4M in 2022.
QOMPLX acquired three businesses. Hyperion Gray was their most recent acquisition as of March 18, 2021.
WillowTree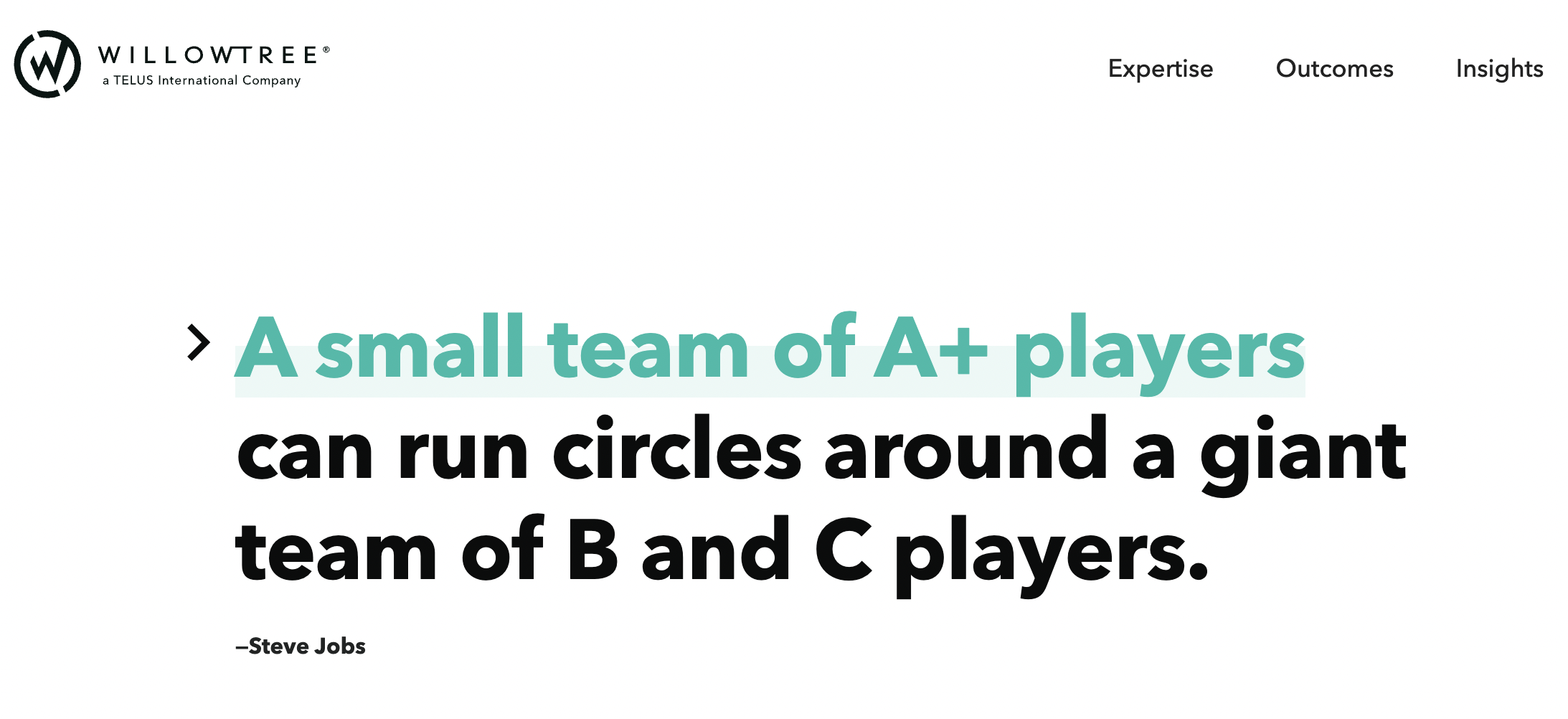 Founded in: 2008
Location: Charlottesville, Virginia
Size: Over 1000 employees
WillowTree is a digital product agency specializing in designing and developing mobile and web applications for many clients. The company was founded in 2008 by Tobias Dengel, Michael Prichard, and Jeremy Wickenheiser.
It is headquartered in Charlottesville, Virginia, with other branches in North Carolina, Durham, and New York City.
The organization has worked with many clients in sectors like healthcare, banking, media, and retail, from startups to Fortune 500 companies. PepsiCo, HBO, National Geographic, and American Express are some of its noteworthy patrons.
In addition to multiple accolades for its work, Clutch, a reputable B2B research company, selected WillowTree as one of the top mobile app development businesses. The business has additionally been praised for its work environment and included among the finest places to work by Fortune and Glassdoor.
Insignia Capital Group provides funding for WillowTree. WillowTree has bought three businesses. On November 18, 2021, Poatek was their most recent acquisition.
(Note that TELUS International acquires Willowtree)
Technology Rivers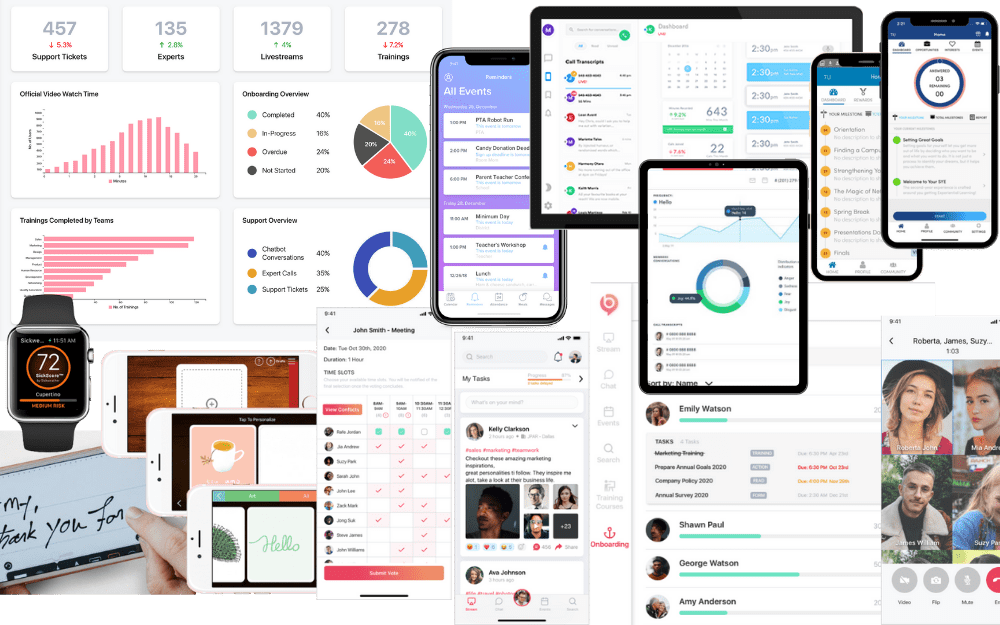 Founded in: 2015
Location: Reston, Virginia
Size: 11-50
Technology Rivers assists inventors, entrepreneurs, and start-ups in creating cutting-edge software products.
They provide cloud-based online, mobile, wearable, and desktop applications that are extremely scalable, versatile, and can handle complexity. The company Technology Rivers generates about $5 million in revenue.
Hatch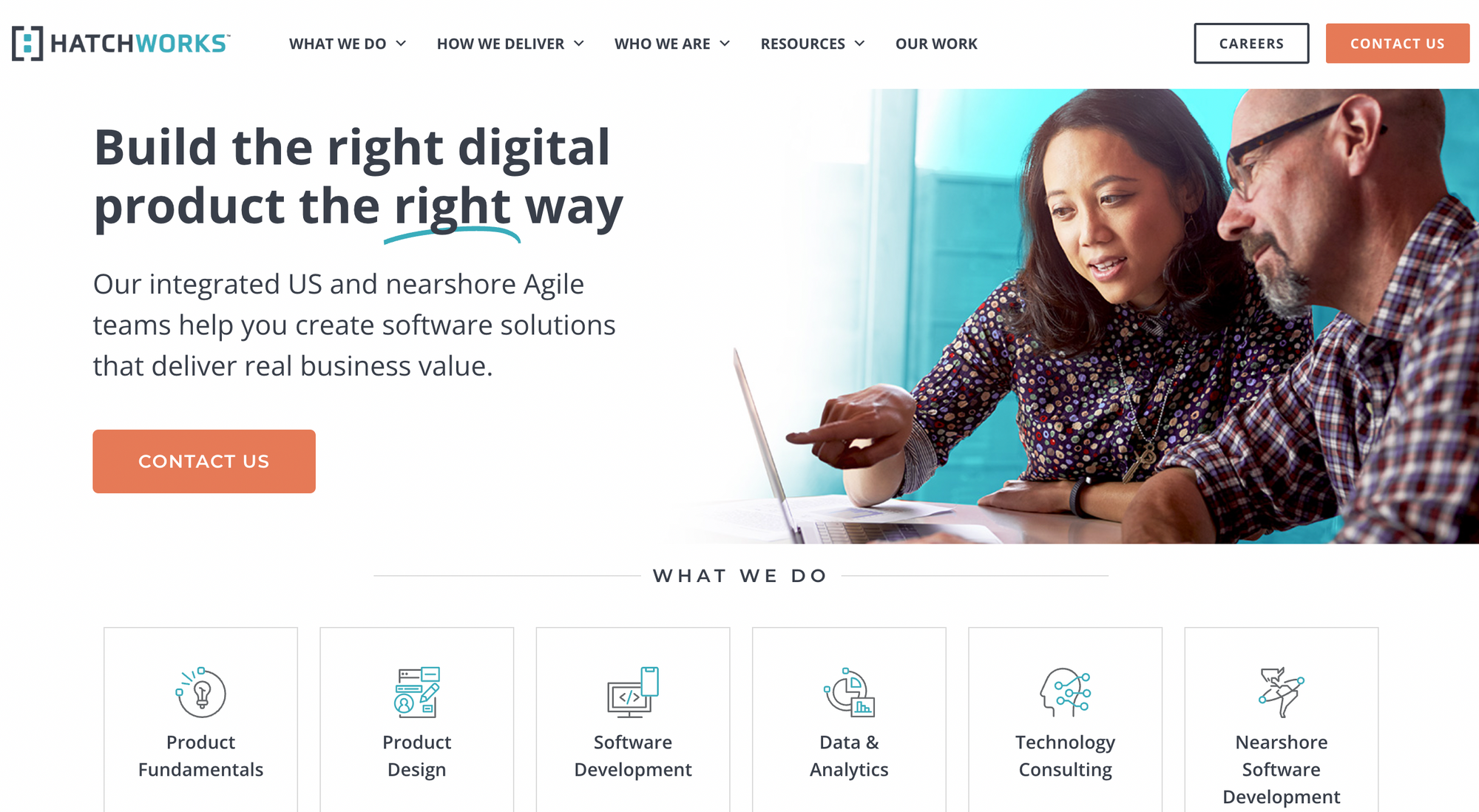 Founded in: 2016
Location: Richmond, Virginia
Size: more than 9000 employees
Hatch is a Richmond, Virginia-based software development and digital product firm. Mike Ligon, Matt Danforth, and Michael Ashworth established the business in 2016, offering software development, product design, user experience design, and digital strategy services.
Hatch works with a wide range of clients, including new and established companies in a number of sectors, including government, healthcare, finance, and education. Capital One, Aetna, and Virginia Commonwealth University are a few of its well-known clientele.
Over three rounds, Hatch has raised a total of $13.7M in investment. On July 14, 2021, they received Series A funding, their most recent fundraising round. Four investors provide funding for Hatch. The most recent investors are NextView Ventures and Ludlow Ventures.
X-Mode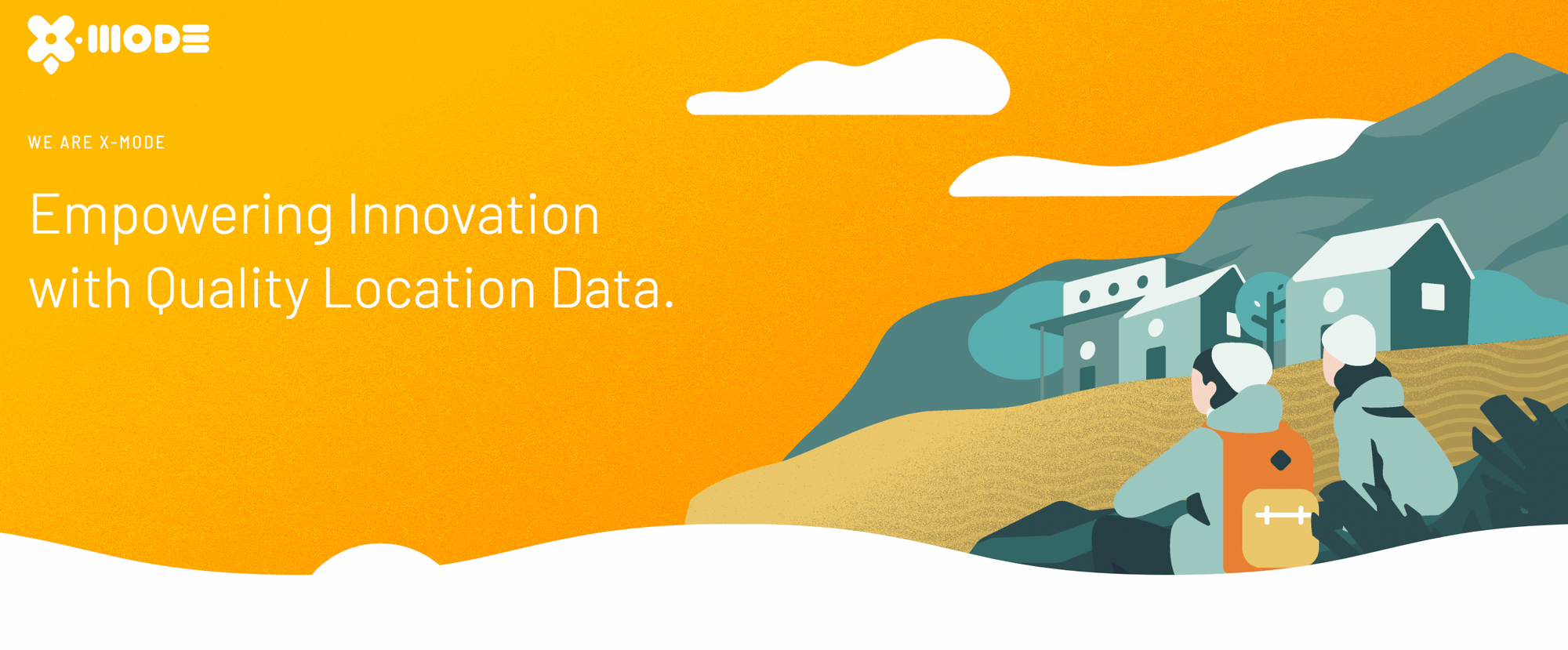 Founded in: 2017
Location: Sterling, Virginia
Size: Around 50 employees
X-Mode is a Virginia-based location data and technology company. The company was founded in 2017 by Joshua Anton and headquartered in Sterling, Virginia, with additional offices in New York City and London.
The business has won many awards for its efforts, including recognition as one of Fast Company's most innovative businesses and Inc. Magazine's list of the greatest small businesses to work for.
Over the course of two rounds, X Mode Social has secured funds totaling $3.6M. Their most recent funding came from a Venture - Series Unknown round, which was raised on January 1, 2020.
Two investors provide funding for X Mode Social. Origin Ventures and North West Quadrant Ventures (NWQ Ventures) are the most recent investors.
CodeBright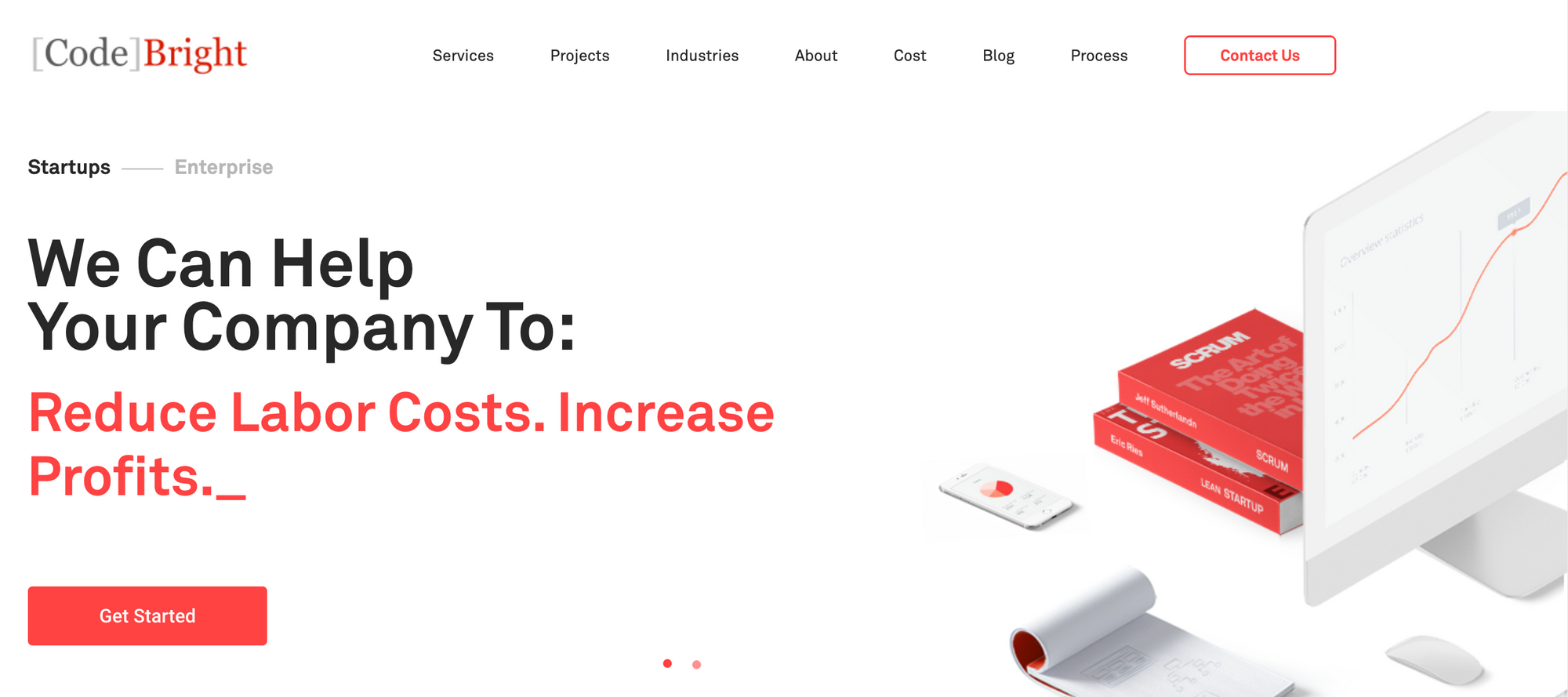 Founded in: 2015
Location: Alexandria, Virginia
Size: 10-20 employees
CodeBright is a mobile/web app development company with offices in Alexandria, Virginia. They work with startups, enterprise-level companies, and non-profit organizations to develop mobile apps, web applications, chatbots, AI, and big data (machine learning, deep learning).
MailChimp Marketing, MailChimp, and Twitter are the main technologies used by CodeBright. The company's revenue is $810 K.
Orpheus, Inc.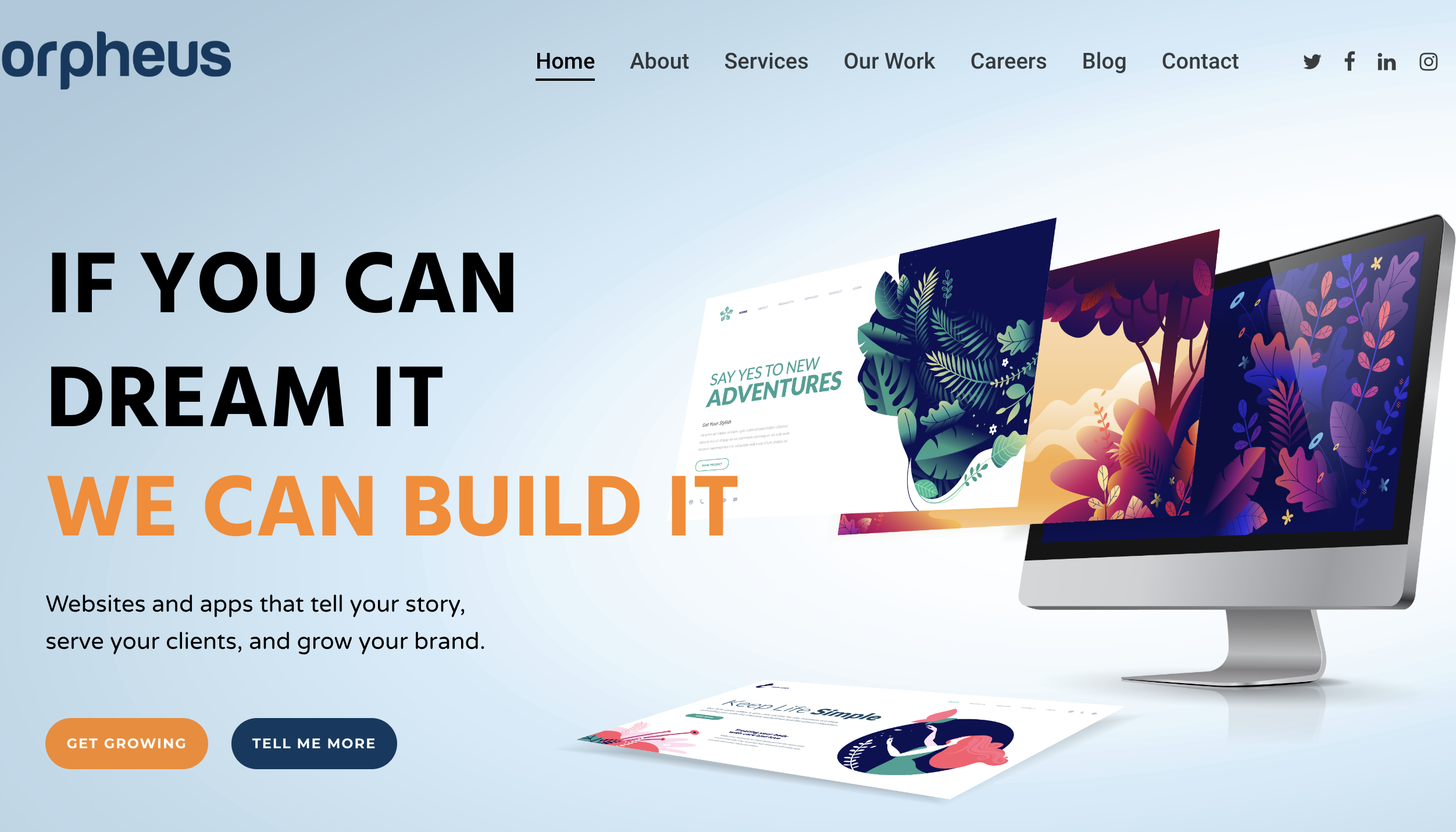 Founded in: 1995
Location: Reston, Virginia
Size: 10-50 employees
Orpheus, Inc. is a technology company located in McLean, Virginia, USA. According to their website, they specialize in providing advanced software solutions for the defense, intelligence, and commercial sectors.
Orpheus, Inc. was founded in 1995 and has since then been developing software tools and applications that aid their clients in making critical decisions in real-time. They have worked on projects related to cyber defense, situational awareness, and data analytics, among others.
In addition to their software development services, Orpheus, Inc. also provides training and support to their clients to help them make the most of their software solutions. The revenue range for Orpheus, Inc is $1- 10 M
Accubits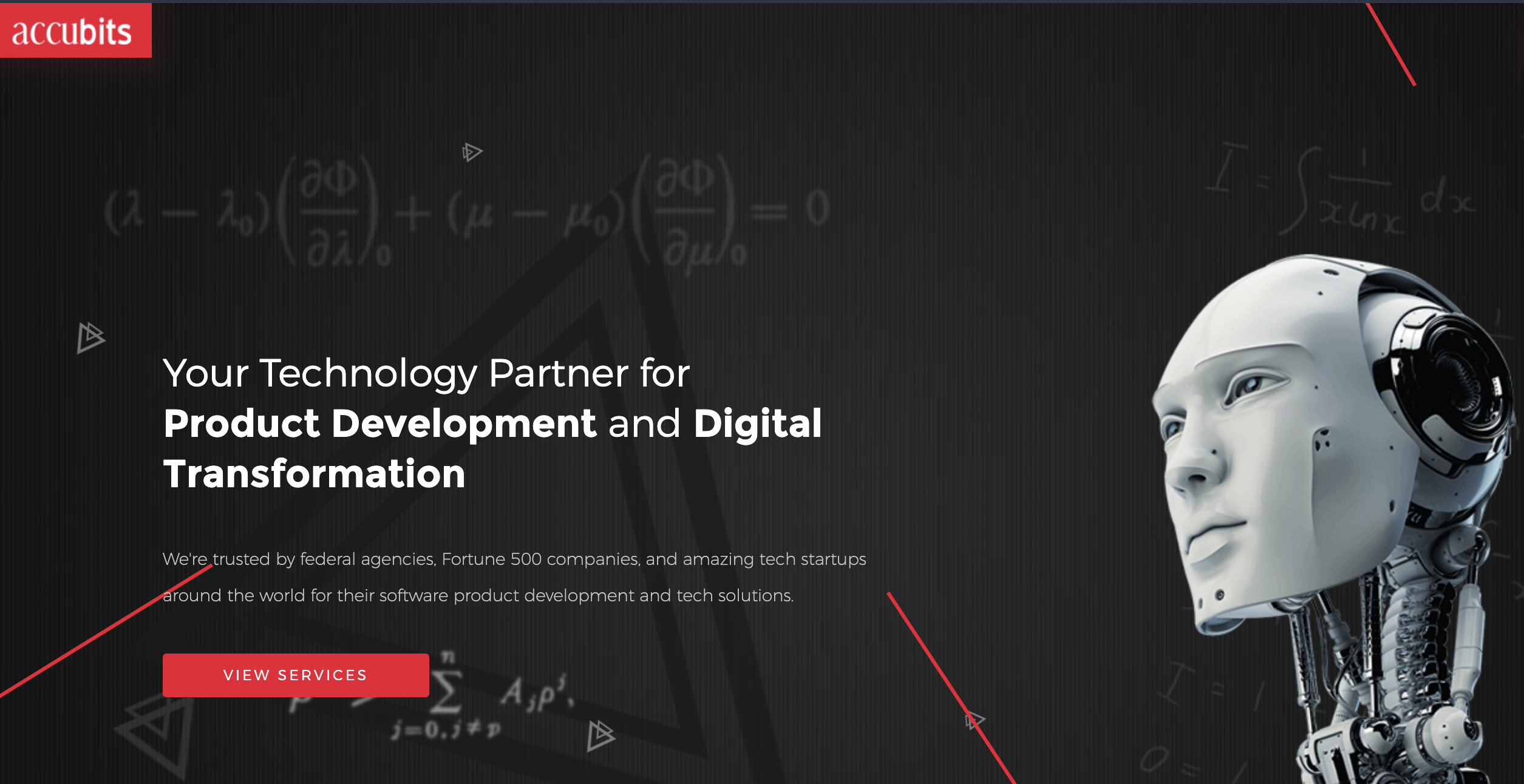 Founded in: 2012
Location: Vienna, Virginia
Size: More than 50 employees
Accubits Technologies Inc. is a technology company that is headquartered in Virginia, USA, with offices in India, Dubai, and Australia. They specialize in developing custom software solutions for various industries, including finance, healthcare, logistics, and retail.
Accubits offers blockchain development, artificial intelligence, IoT, mobile app development, and cloud computing services. They have worked on several projects, such as developing blockchain-based payment systems, supply chain management solutions, and AI-powered chatbots.
The company was founded in 2012 and has since received several awards and recognitions for its innovative solutions. Accubits has a team of experienced developers, designers, and project managers who work together to deliver high-quality software solutions to their clients.
Ellucian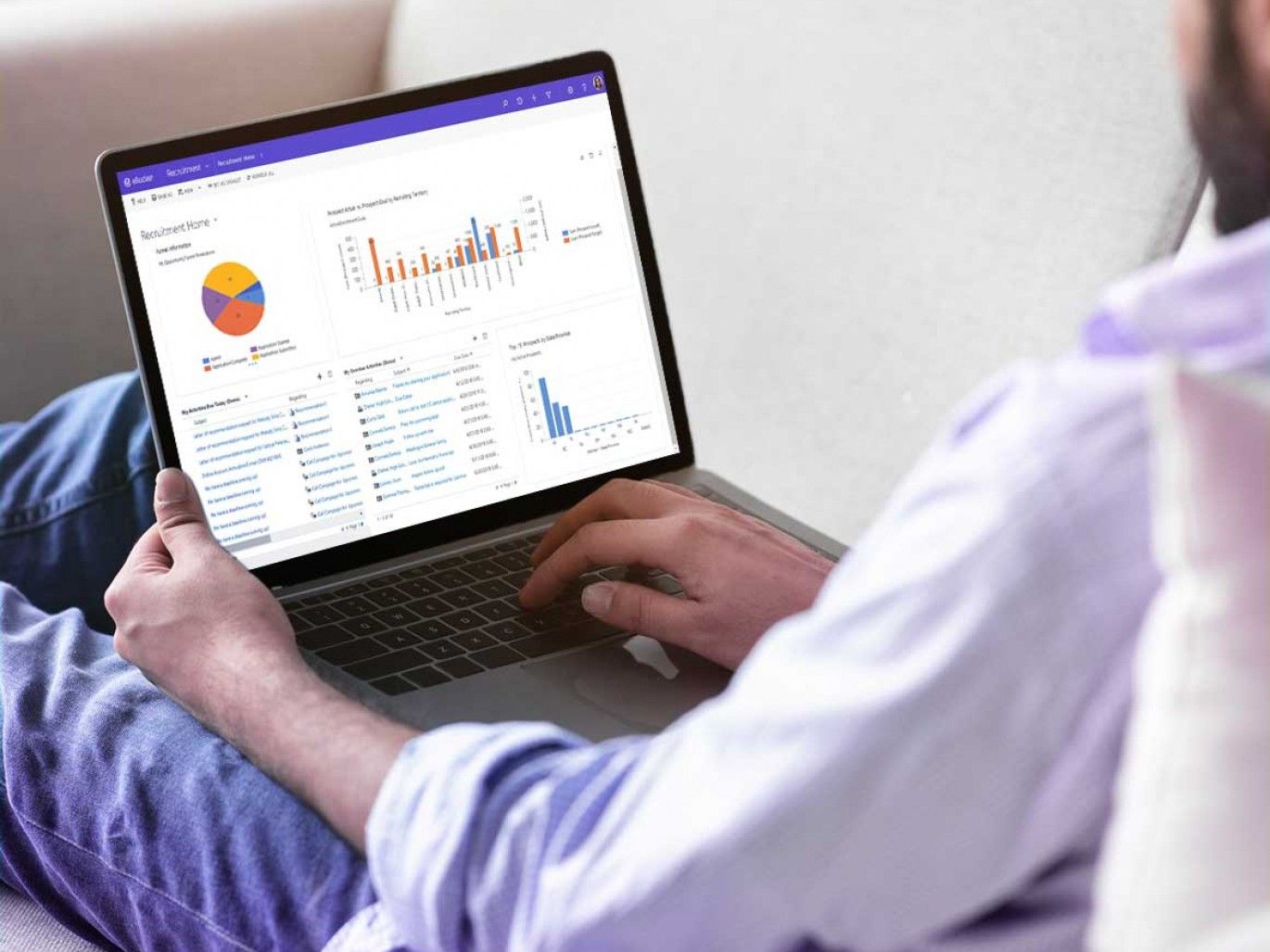 Founded in: 1968
Location: Reston, Virginia
Size: Estimated 3,231 employees.
Ellucian is a software company that provides technology solutions and services to higher education institutions worldwide.  Their solutions include enterprise resource planning (ERP) systems, student information systems (SIS), constituent relationship management (CRM), and analytics tools.
Ellucian was founded in 1968 as SunGard Higher Education, and it was later acquired by a private equity firm in 2011 and rebranded as Ellucian. The company is headquartered in Reston, Virginia, USA, and has offices and customers worldwide.
Ellucian has raised a total of $1.6B in funding over 1 round. This was a Debt Financing round raised on Sep 17, 2020. Ellucian is backed by eight investors. Ellucian has purchased 4 companies. CampusLogic, which they most recently acquired, was on January 11, 2022.
Final Thoughts
Virginia's close proximity to Washington, D.C. and its highly qualified workforce and robust educational system have made it an appealing location for businesses that interact with government agencies and defense contractors.
Capital One, Booz Allen Hamilton, and MicroStrategy are a few of Virginia's most prosperous tech firms, and they have all made names for themselves as industry titans. Emerging businesses like Hatch, WillowTree, and QOMPLX are also making a splash in the tech sector with their cutting-edge goods and services.
Overall, there are no signs that Virginia's IT sector is slowing down, and the state's economy will undoubtedly benefit greatly from its on-going success and expansion.