Baltimore, Maryland is home to numerous accelerators and incubators specifically focused on fostering the development of key growth sectors such as cybersecurity, technology and information technology, and biotechnology and healthcare. The existence of academic institutions such as Johns Hopkins University and the University of Maryland contribute to advancing technology and innovation within the region.
Moreover, Baltimore's startup ecosystem is recognized for its perseverance, distinctiveness, and robust expansion. However, the city's collaborative spirit sets it apart from other technology hubs.
Discover more about the city's business climate with this list of the top startups in Baltimore, Maryland.
Allow Sports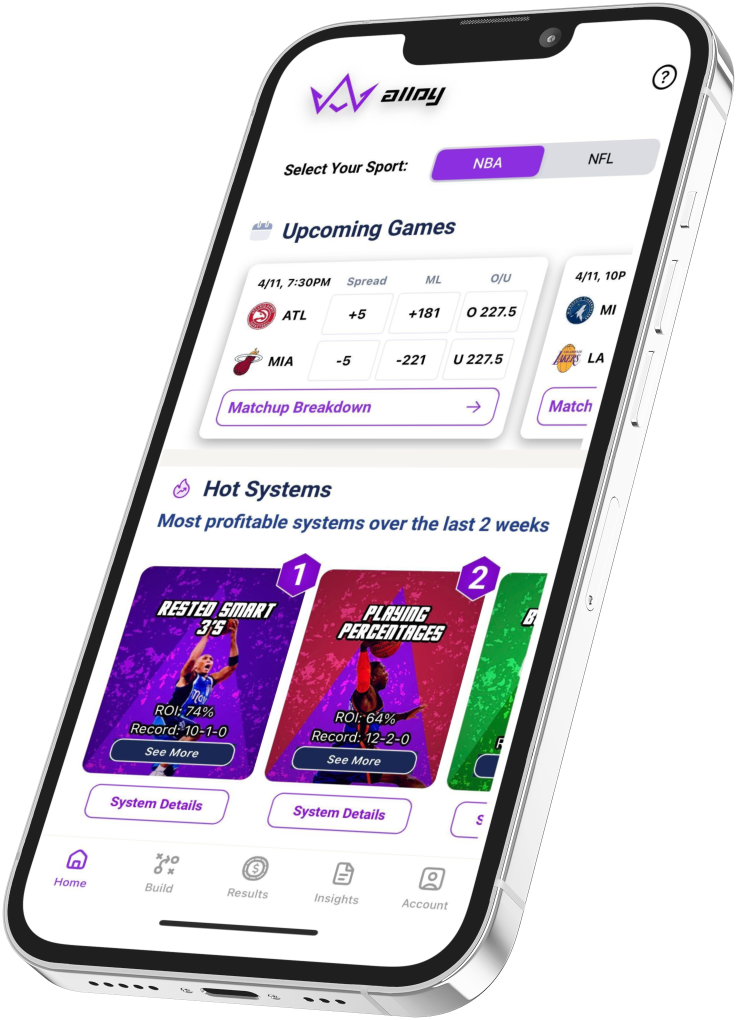 Alloy Sports is a business that researches sports betting and helps gamblers create and test their own individual betting systems. Alloy is reclaiming sports betting for the fans. The company was founded in 2021 and is supported by sports media professionals, former players, and top marketing specialists. Since its start, the sports betting industry has lacked transparency, but thanks to Alloy, you now have access to the most user-friendly and adaptable market research platform in the market.
On April 12, 2022, W Ventures provided Alloy Sports with seed money. Although not specified, Alloy Sports received a six-figure financial investment and marketing communications services of a similar amount, presumably in exchange for shares.
Black Brain Trust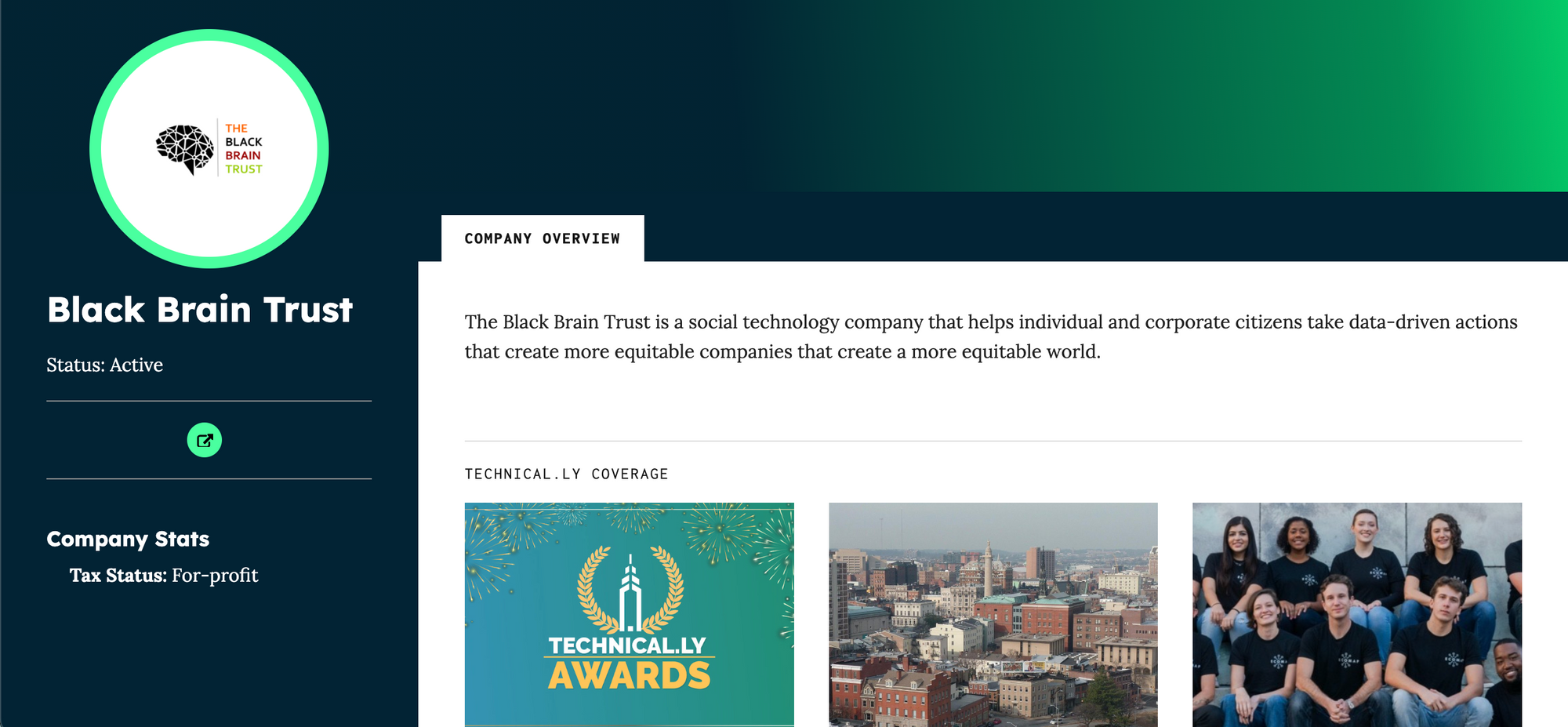 Angel St. Jean, the co-founder of Black Brain Trust, is working on a tool to assess diversity and inclusion in the workplace. This tool aims to provide an industry-specific score that may be used to promote greater workplace fairness. The startup got $150,000 from digital services agency Fearless and banking institution Harbor Bank of Maryland Community Development Corporation after being named runner-up and Startup of the Year in the 2021 Technical.ly Awards, respectively.
Throughout two investment rounds, the Black Brain Trust has amassed $250,000. The company secured money in a Seed round on March 21, 2022. Three individuals have contributed to the Black Brain Trust. The most recent investors are TEDCO and Fearless.
Blvck Door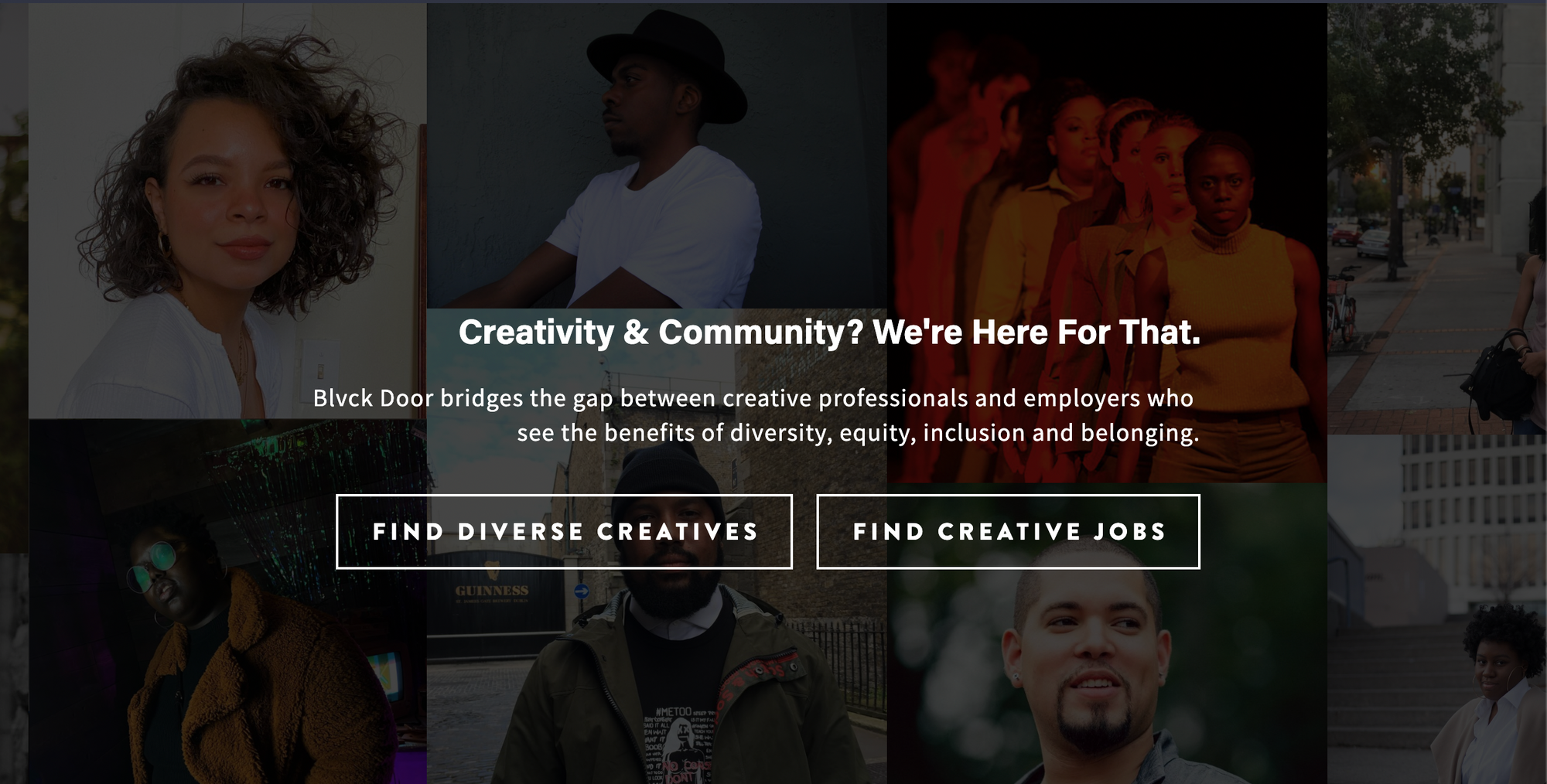 Blvck Door, founded in 2019, is a digital hub that connects people of color in the creative industries with companies that value diversity in the workplace. In 2022, Iman Carr and Shakeel Alexander, co-founders of the platform, earned $40,000 from the Maryland Institute College of Art's UP/Start Venture Competition.
Carr and Alexander said they would use the money to hire a lawyer to assist them form future business partnerships, update the Blvk Door website, and buy application monitoring software. The creators plan to participate in a second accelerator, the specifics of which are now undisclosed.
CraniUS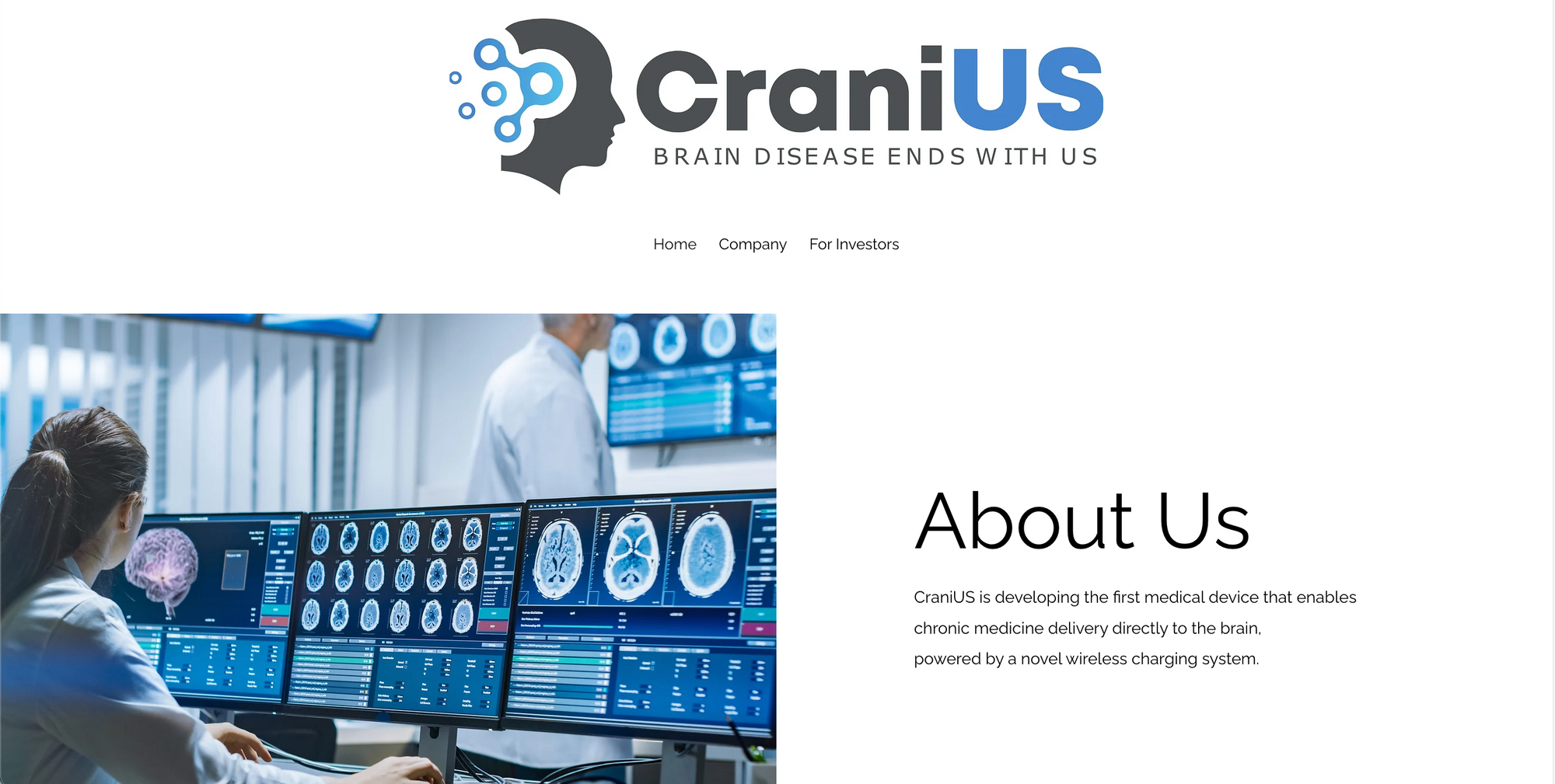 Founded in 2021, CraniUS has developed a unique neurological machine that may efficiently deliver drugs for chronic brain diseases by evading the blood-brain barrier wirelessly.
But what sets CraniUS apart is how it appears to have successfully combined experience across generations and sectors. Its current CEO used to work for Under Armour, the sportswear behemoth founded in Baltimore. The director of mechanical engineering and one of the company's co-founders both hold degrees from the famous Johns Hopkins University. With government health and standards trials imminent, we anticipate great things for CraniUS.
Two separate fundraising rounds have brought CraniUS a total of $19.9 million. On September 27, 2022, it successfully completed a Series A investment round.
CyDeploy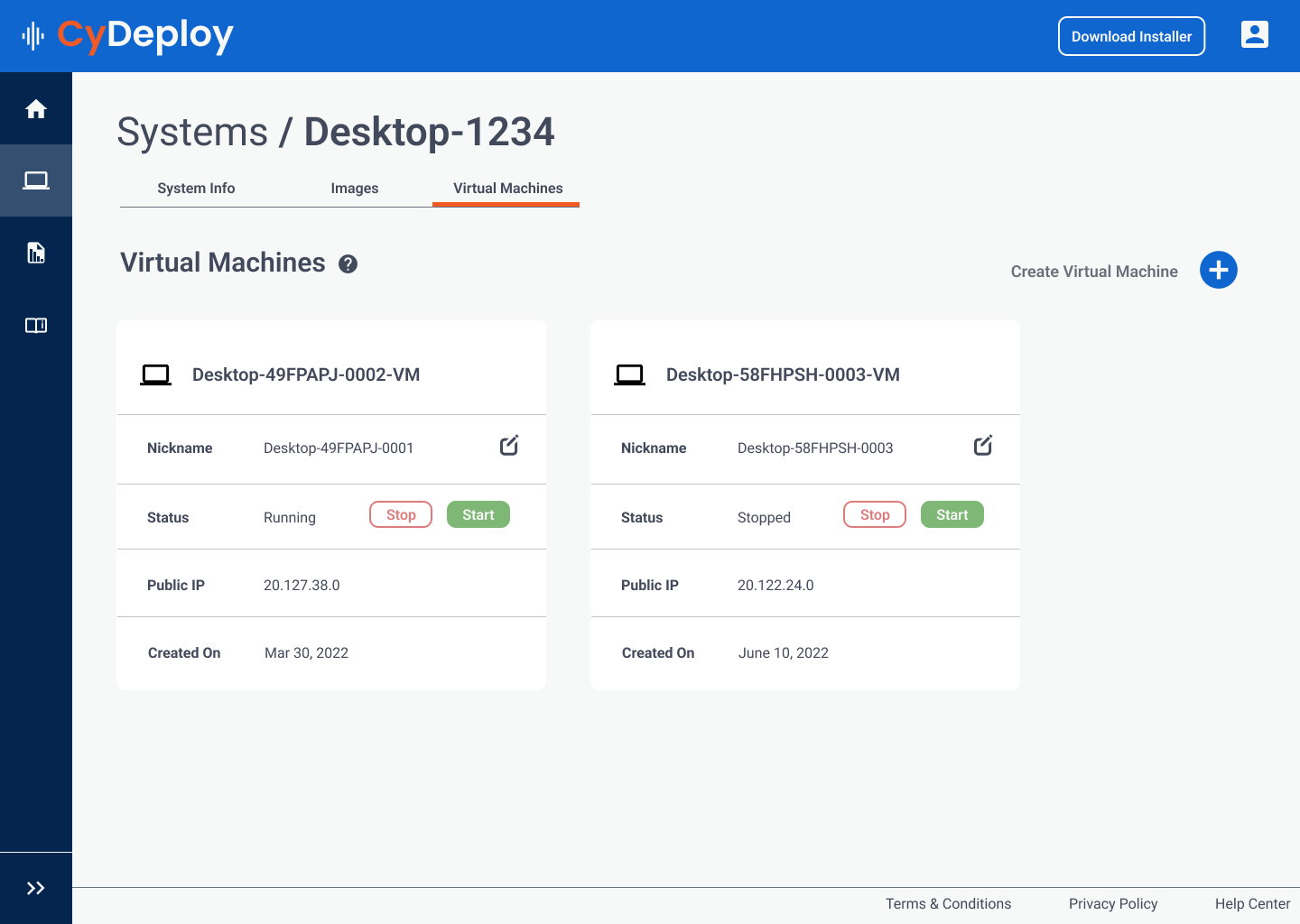 Tina Williams Koroma, a serial entrepreneur, is employing artificial intelligence to build a copy of an organization's infrastructure for use in cyber defense. Cyberattacks have the potential to take down essential services in Baltimore, Baltimore County, and the State of Maryland's health department, hence a service like CyDeploy is crucial.
Over the course of three investment rounds, CyDeploy has secured $375,000. On March 28, 2023, they completed a Pre-Seed investment round.
There are three investors behind CyDeploy. The most recent investors include TEDCO and the Techstars Equitech Accelerator.
Dispatch Goods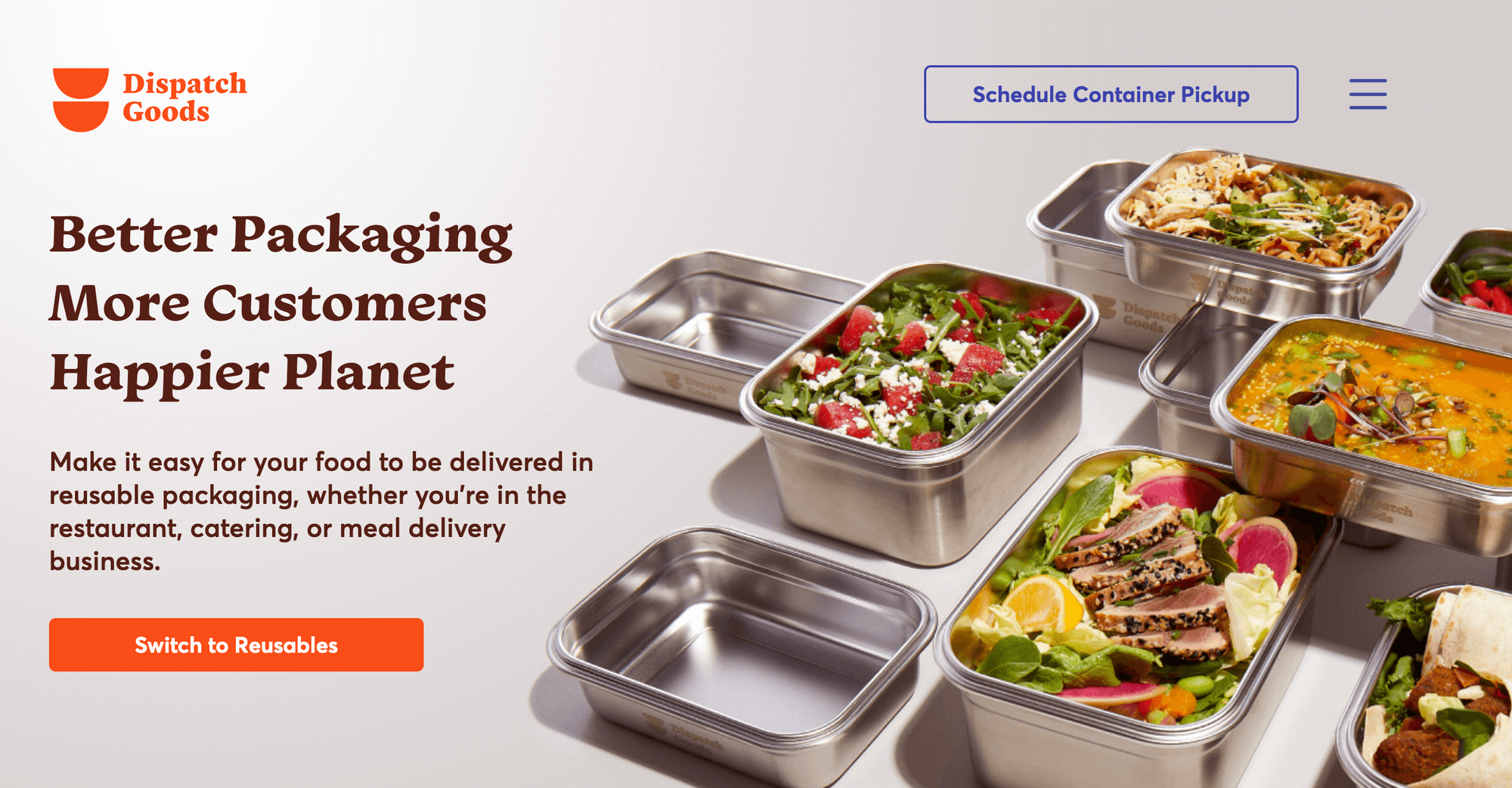 Founded in 2019, Dispatch Goods is a technology company focused on climate change that aims to expedite the implementation of reusable systems. The company has developed a logistics platform that facilitates the collection, processing, and redistribution of packaging materials, enabling the repeated use of items. The initial target market for this infrastructure pertains to delivering meals and groceries.
Dispatch Goods has secured cumulative funding of $3.7 million through six financing rounds. It has received funding from 16 investors, including Active Impact Investments and Andreessen Horowitz.
Drūl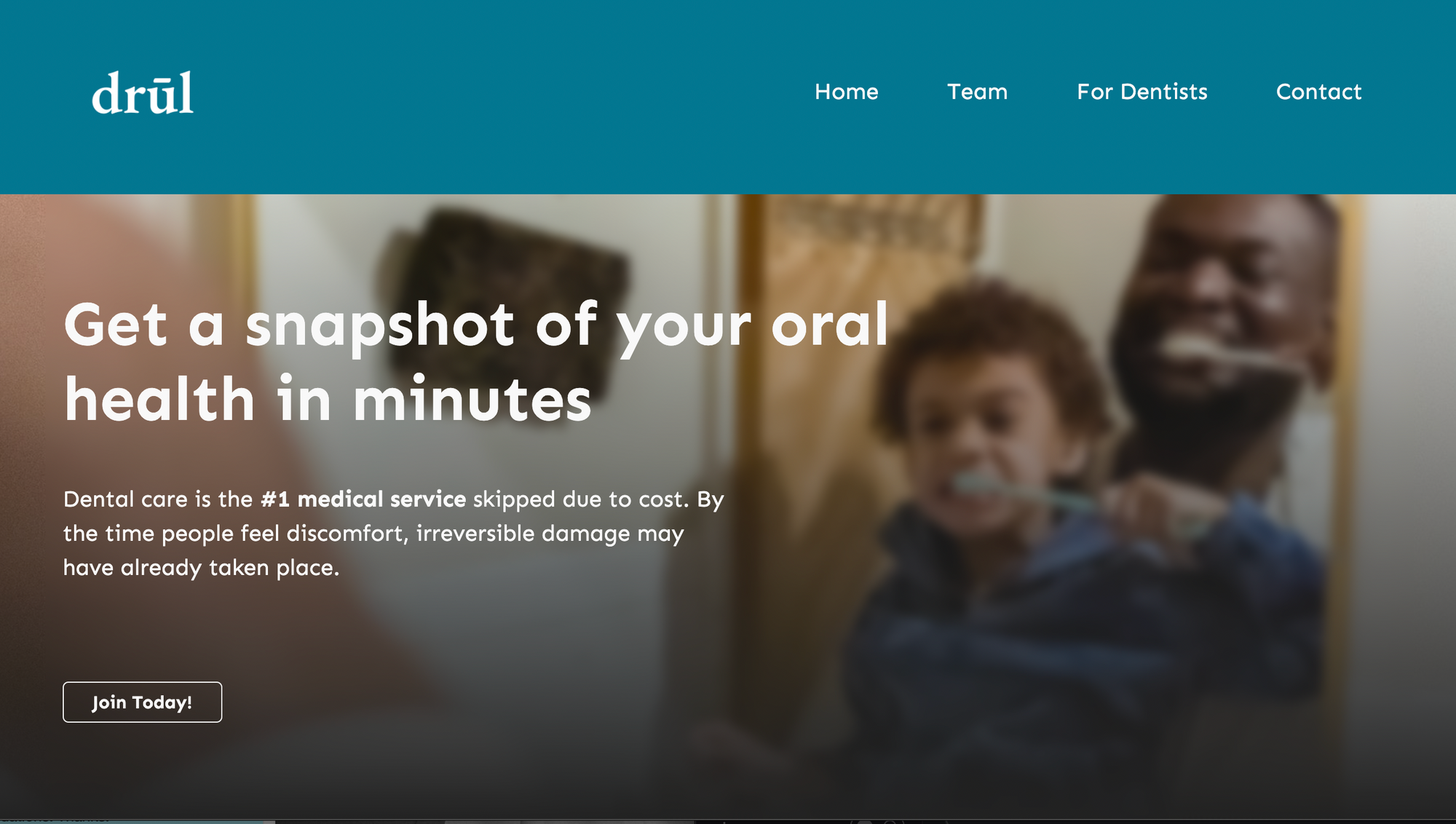 Drūl was founded in 2022 by Brent Ifemembi and Nelson Ndahiro, two biomolecular engineers and doctoral candidates at Johns Hopkins University.
Oral health is the focus of Drūl, a home-based consumer diagnostics company. According to co-founder Brent Ifemembi, approximately 200 million adults have untreated dental decay or gum disease. Oral diseases affect 3.5 billion individuals worldwide. Drūlanalyzes saliva samples mailed to it in order to detect and monitor the early onset of these conditions.
After presenting their businesses for a total reward of $10,000 at FastForward U's Spark Demo Day, they received funding.
Dynamhex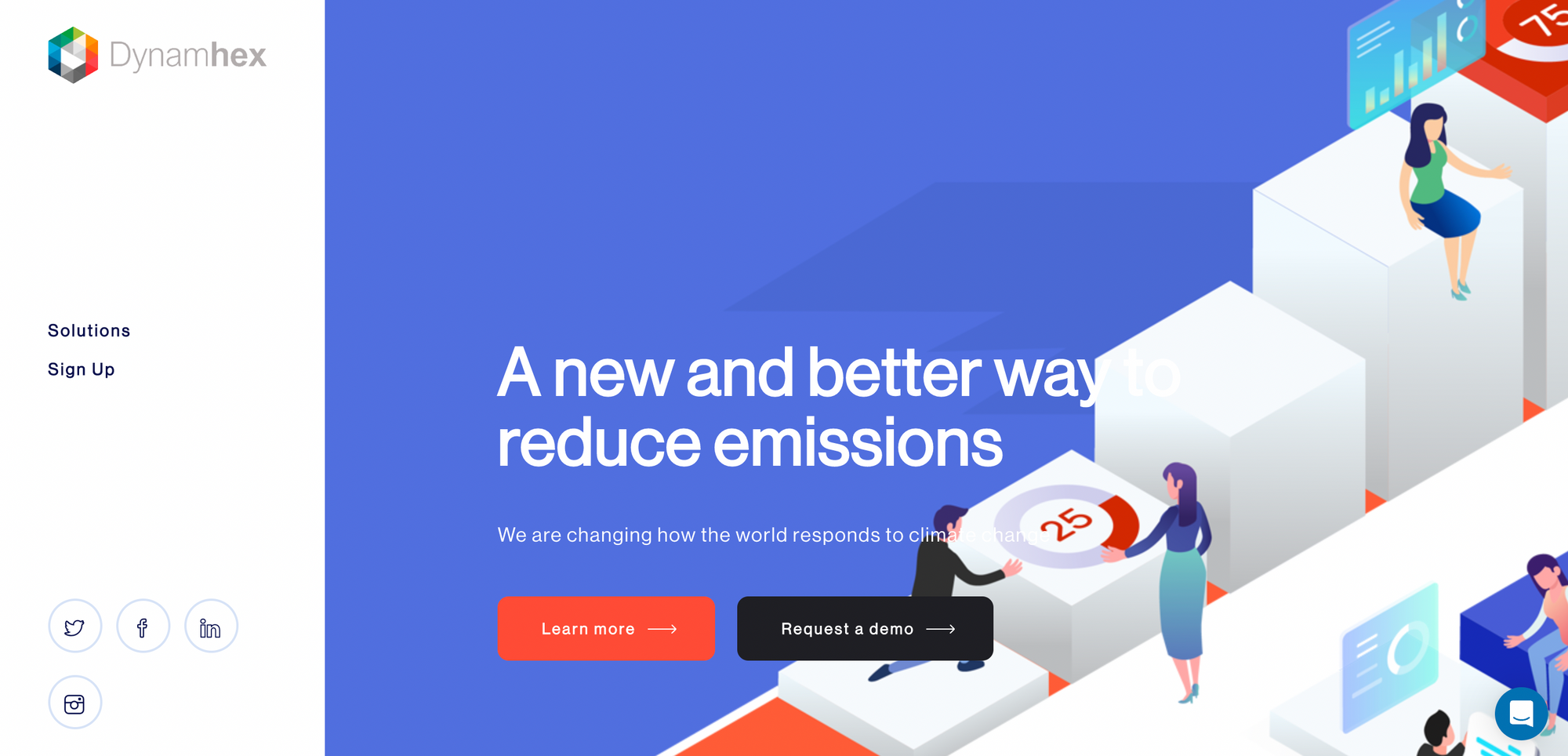 Dynamhex provides corporations, utility companies, and the government with information regarding their energy consumption and carbon footprint using artificial intelligence. In a seed round sponsored by Maryland Momentum Fund and Chesapeake Bay Seed Capital Fund, the company raised $1.5 million in March of last year.
Its product has been utilized by Duke Energy, the National Resource Defense Council, and the City of Charlotte, among others. As cities, municipalities, and organizations begin to consider their carbon footprint and recognize the value of mitigating the effects of climate change on future generations, one can anticipate that this list will continue to grow in the coming year.
Flave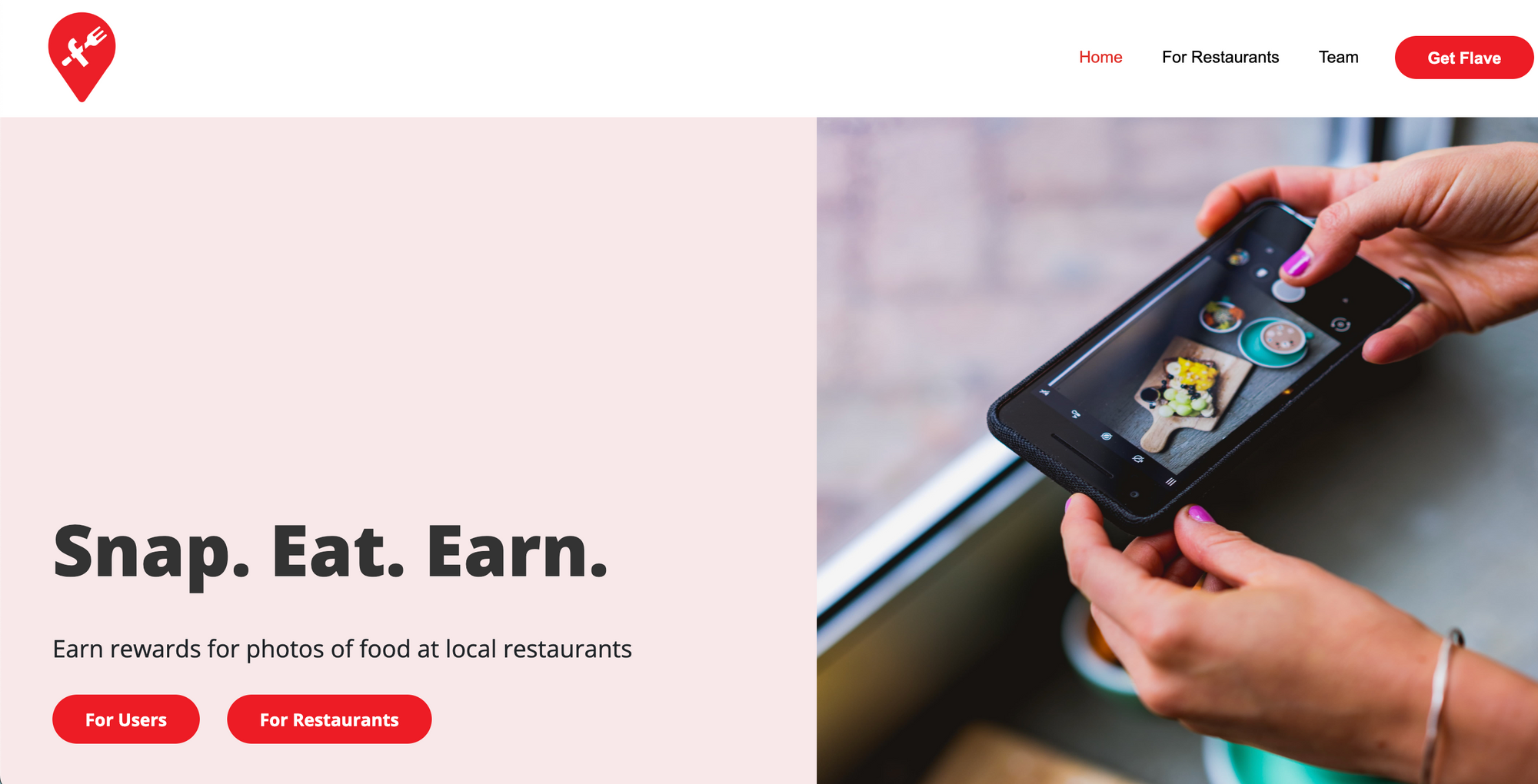 Flave developed an app designed to provide incentives for dining at local restaurants, and has the mission to make an impact on the hospitality and restaurant industry in Baltimore. TEDCO has recently invested $100,000 in this venture, the runner-up of the RealLIST competition in 2021. Jal Irani and Derek Battle, the founders of Flave, participated in the Towson University StarTUp Accelerator the previous year.
Game4Good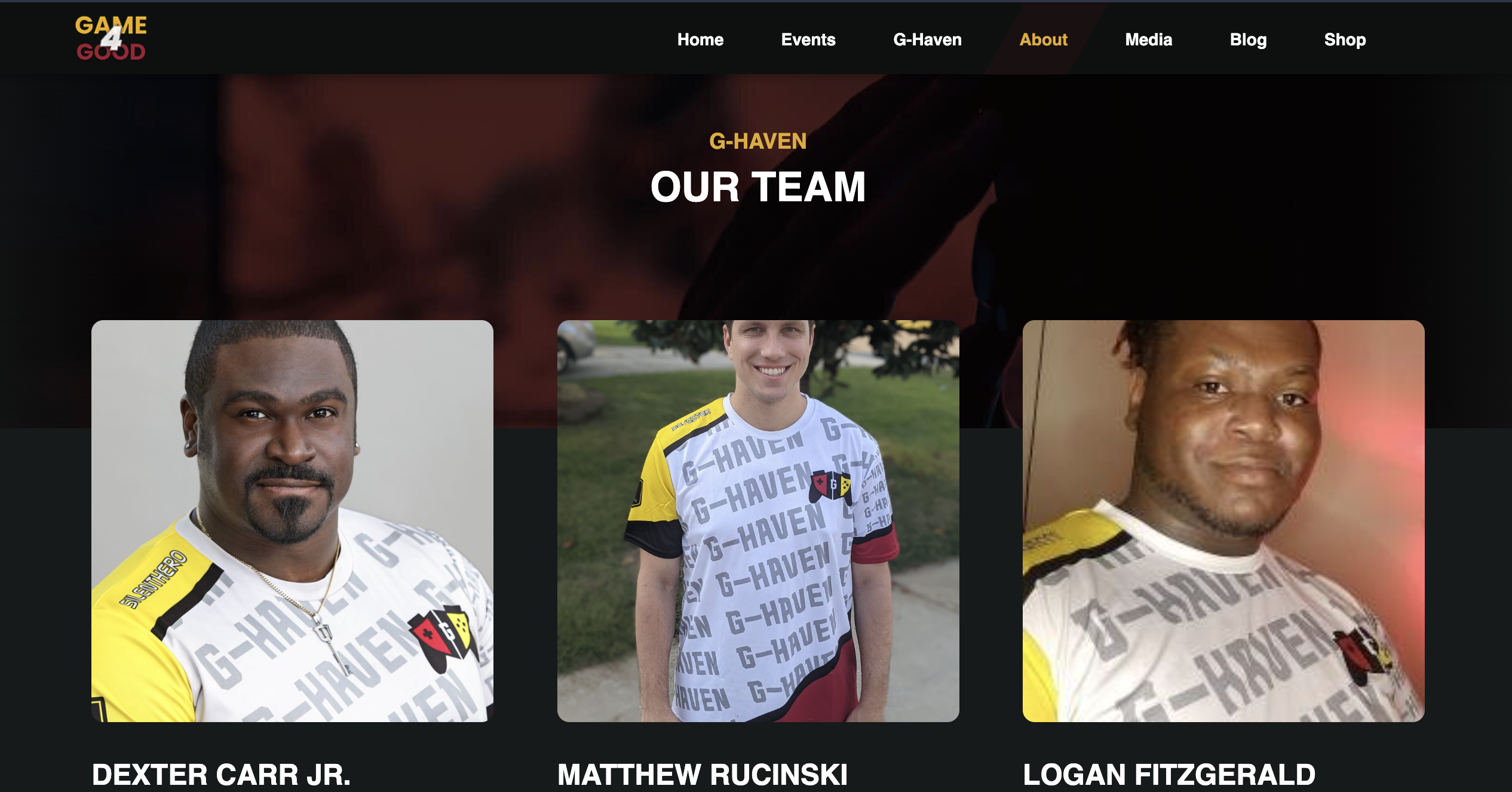 Game4Good uses the growing esports industry as a means to uplift and change.
From then on, the firm has accomplished the AccelerateBaltimore accelerator, where it raised $50,000, collaborated with Maryland STEM Festival to run specialized programming, such as game-a-thon to raise money for war relief in Ukraine, and relaunched as Game4Good. Despite having its beginnings in the latter half of 2019, Game4Good has recently evolved, combining with the potential of the esports business and Carr's expanding exemplary leadership.
impathi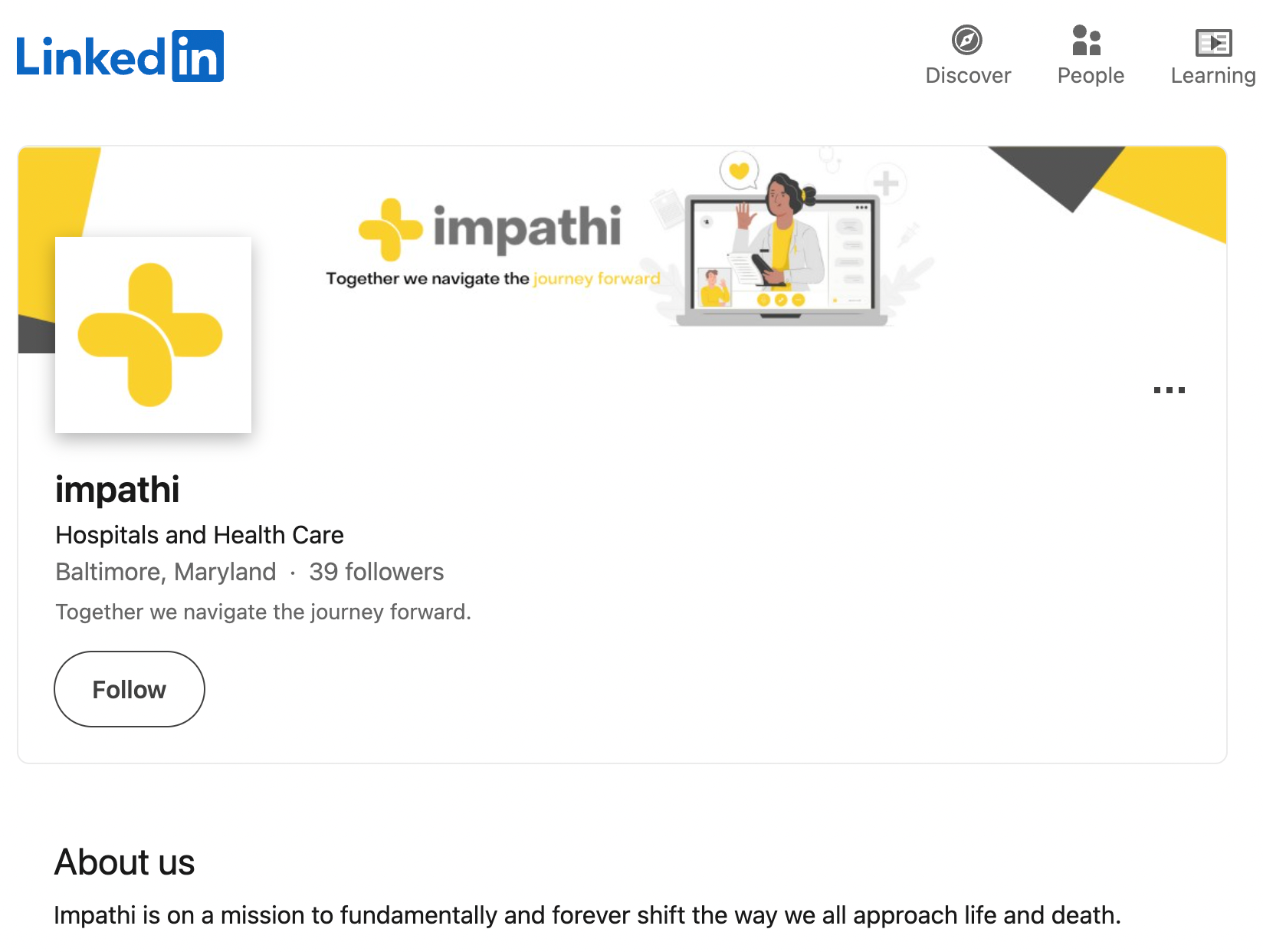 Founded in 2022, impahti platform employs AI and deep learning to improve the coordination of hospice care and other aspects of the end-of-life experience for patients, their families, and their insurance companies.
Throughout one financing round, Impathi has raised $50,000 from AccelerateBaltimore.
MIRA1a Therapeutics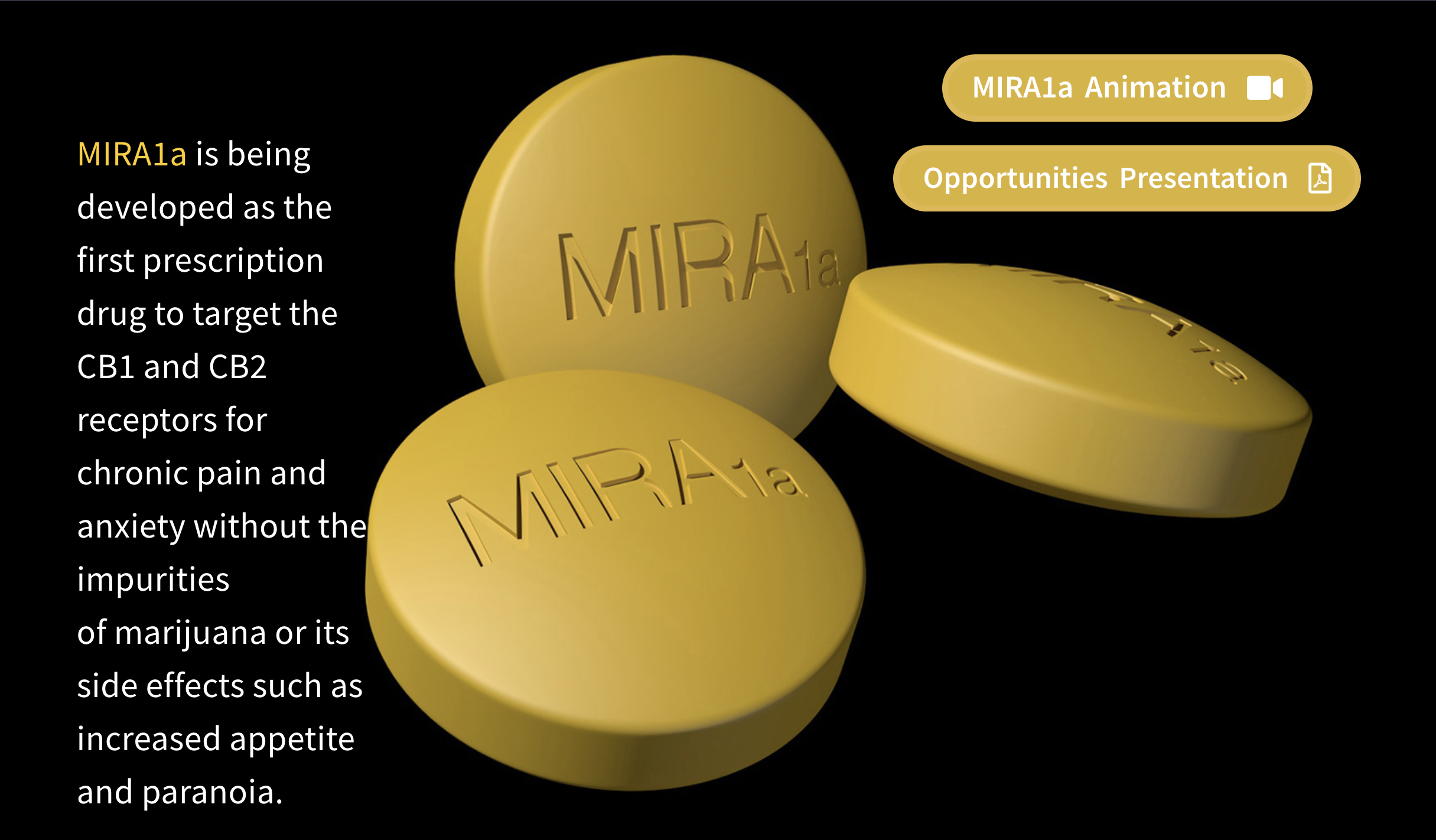 MIRA1a Therapeutics (formerly MIRA Pharmaceuticals) of East Baltimore is making strides in pain management by developing a drug by the same name that mimics the anti-inflammatory effects of cannabis without the high or other negative side effects. This work is based on the research of Adam Paplin, the company's chief scientific officer and an adjunct professor at Johns Hopkins University School of Medicine.
The firm founded in 2020, raised over $7 million in initial funding last year, one of the highest seed rounds for a Baltimore City startup in 2022, as it prepares MIRA1a for FDA clearance.
Mooji Meats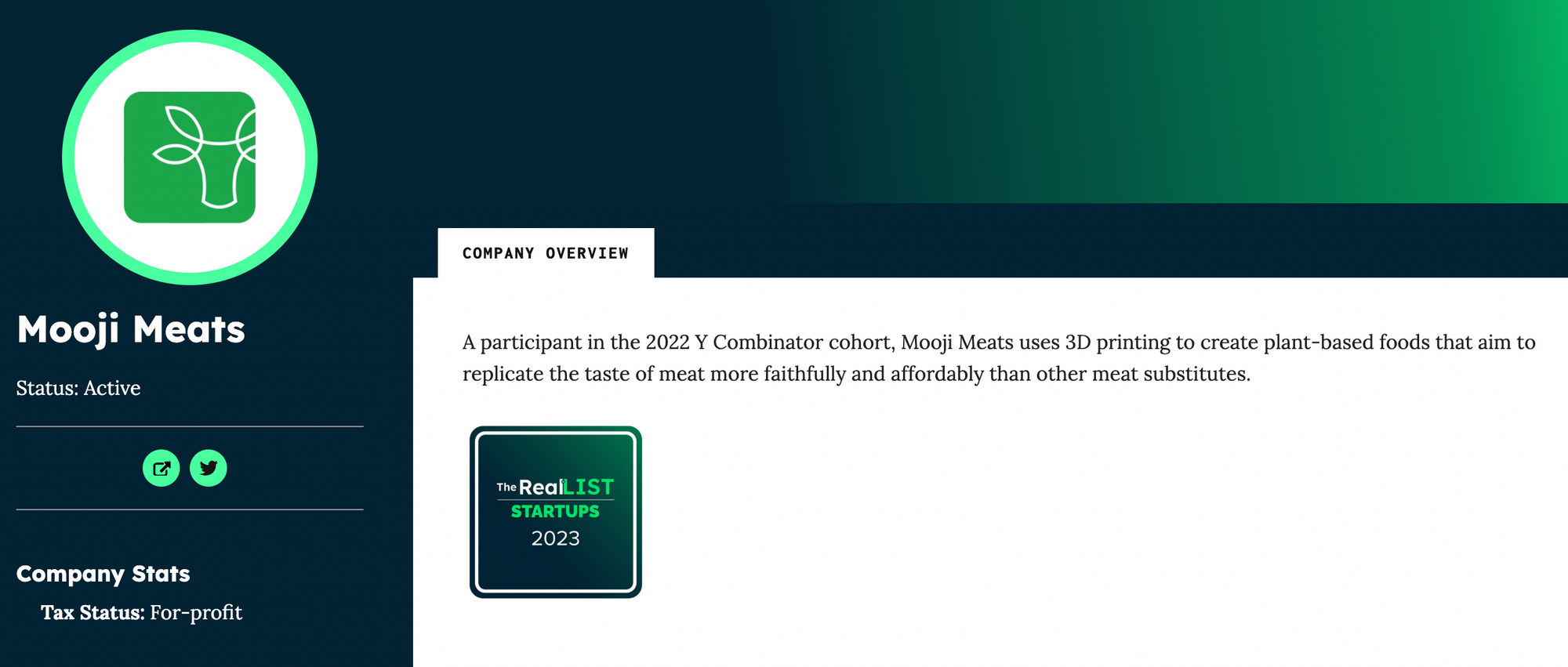 Mooji Meats is one of just two startups from Baltimore accepted into the famed Y Combinator incubator, which has served as a springboard for the likes of DoorDash and Reddit.
This recognition is a huge step forward for food tech business, which employs 3D printing in producing plant-based alternatives to meat that the company's founders claim taste and perform more like traditional meat.
Mooji Meats, co-founded in 2022 by Insa Mohr and Jochen Mueller, a Johns Hopkins associate professor, has raised $3 million initial capital from investors, including Collaborative Fund and The Good Startup.
Qualytics
Qualytics was founded in 2020 by serial entrepreneur Gorkem Sevinc and another serial entrepreneur Daniel Roche to develop a prototype for a solution that works as a "data firewall" to automate data quality inspections. In its first 15 months of operation, the firm expanded from two to fourteen people, and its founders have collectively founded six other businesses.
Qualytics has received $5.5M in investment over two separate phases. On December 22, 2022, they successfully completed a Seed investment round.Currently, Qualytics has sixteen backers. The most recent investors are GRI Fund and Knoll Ventures.
Return Solutions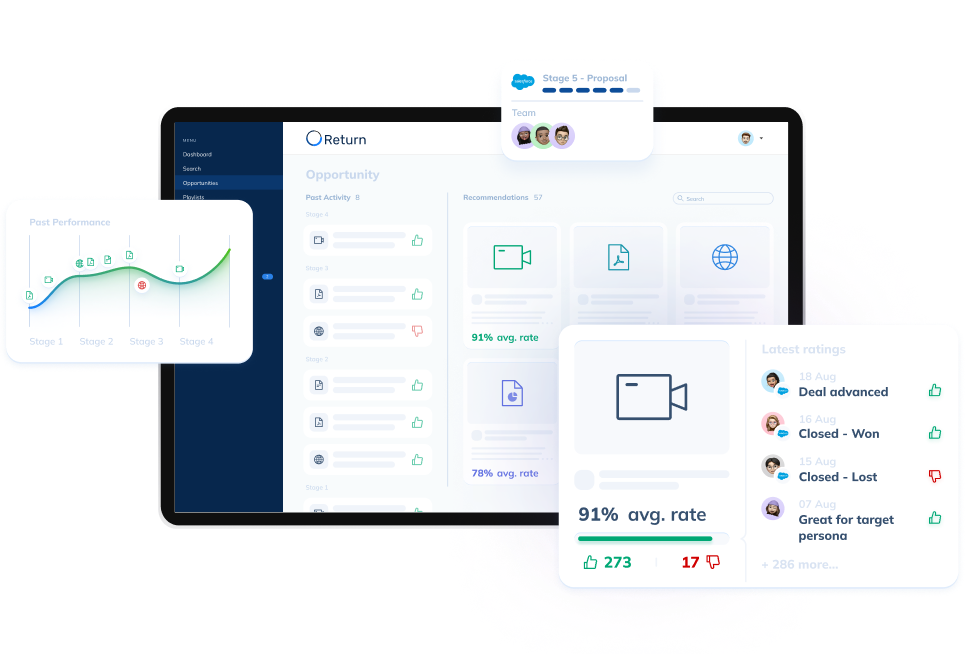 The software firm Return Solutions aims to "return" real commercial results to content success.
By bridging the gap between marketing, sales, and business outcomes, Return offers its customers a comprehensive Services+Software solution. Now, the Return platform can automatically track the success of its solutions and the services required by B2B commercial clients. The organization as a whole may benefit from the seamless flywheel's increased productivity, swiftness, precision, and expansion.
The Maryland Technology Development Corporation spearheaded a $1.1 million pre-seed fundraising round for Return Solution in August 2022.
SharpRank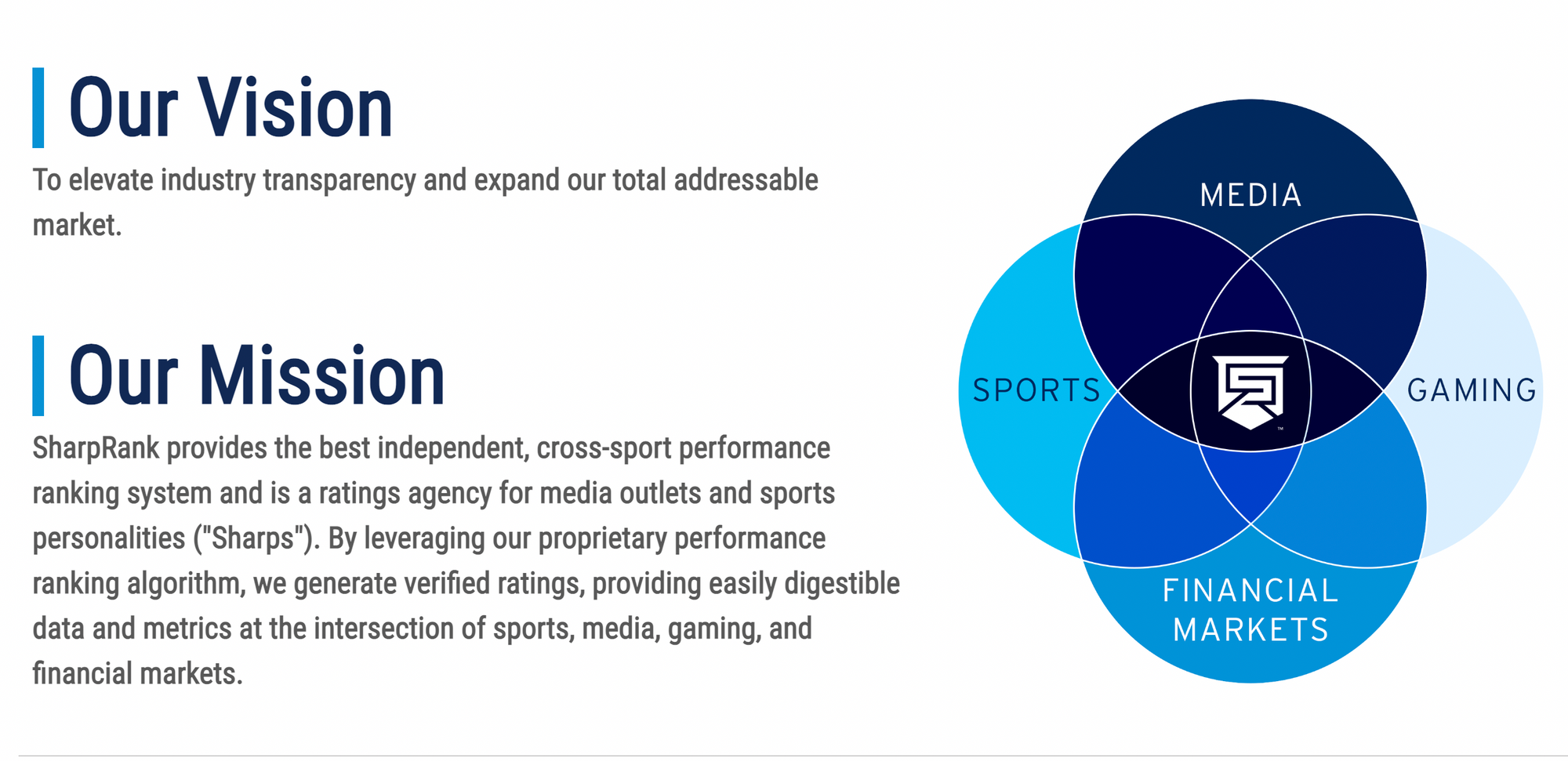 SharpRank was founded by CEO Chris Adams in 2020, as mobile sports betting became more permitted across the US. Bolstered by a $2.5 million seed investment led by TEDCO in early 2023, SharpRank is developing the crucial technological infrastructure to certify "sports betting experts." The company has since partnered with the peer-to-peer betting platform Prophet Exchange and the sports media powerhouse Sports Illustrated.
Sicura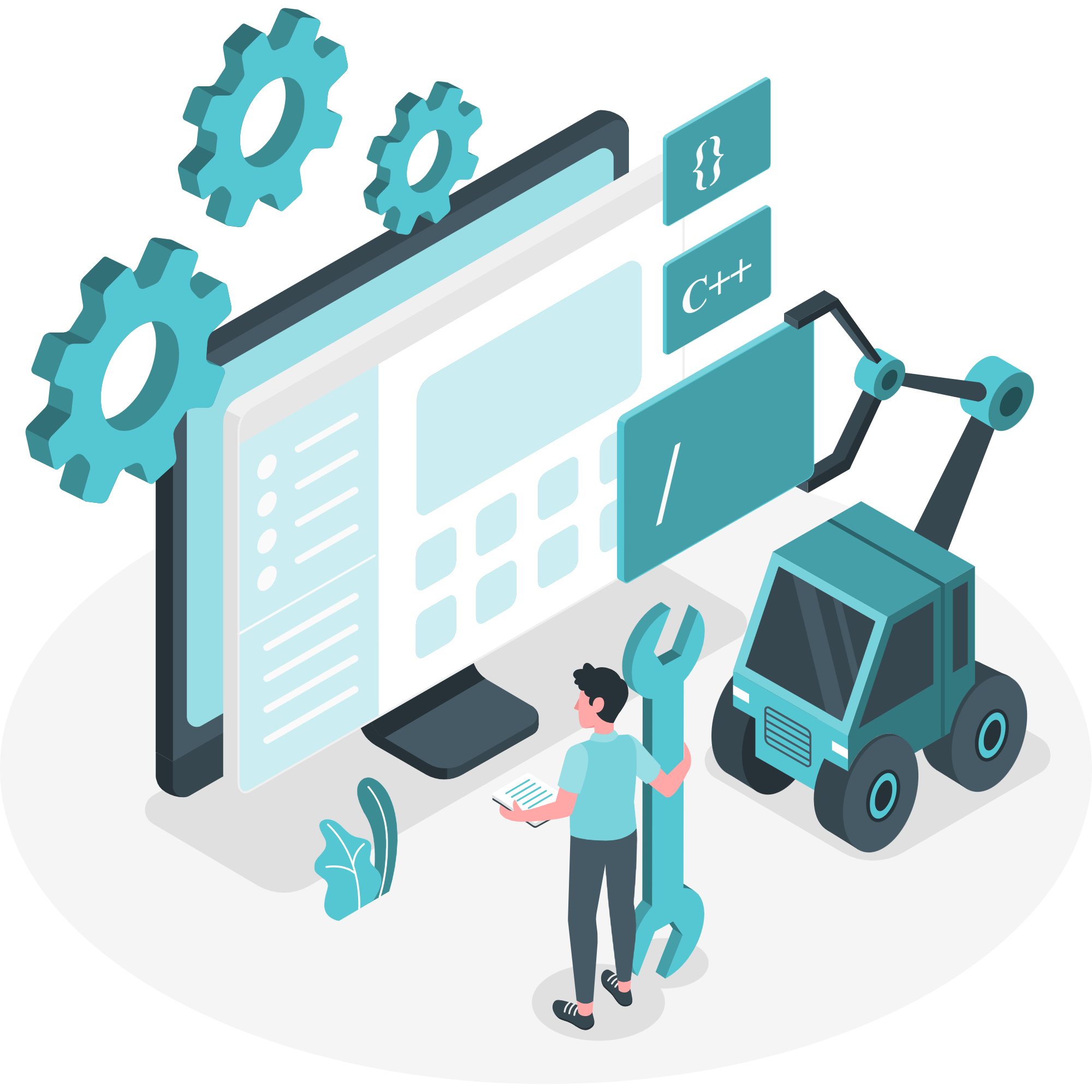 Sicura, a cybersecurity company founded in 2021, was selected for the Maryland Department of Commerce's delegation to the Startup Grind Global Conference in 2022, closed a seed round, and was awarded an ExportMD grant for international expansion. Sicura's future is promising, despite the fact that erstwhile COO Arianne Price began 2023 in a new position with seed round leader Squadra Ventures.
In 2022, it completed its final initial funding round. This funding round was spearheaded by fellow Baltimore resident Squadra Ventures. Sicura declined to disclose the amount raised. Also participating were Inner Loop Capital, BlueWing Ventures, and CoFactor Ventures. Squadra Ventures has supported Sicura since its spinoff from Onyx Point, a Hanover, Maryland-based IT infrastructure and government security company.
The funds supported the company's expansion plans for sales, business development, and marketing.
Vita Therapeutics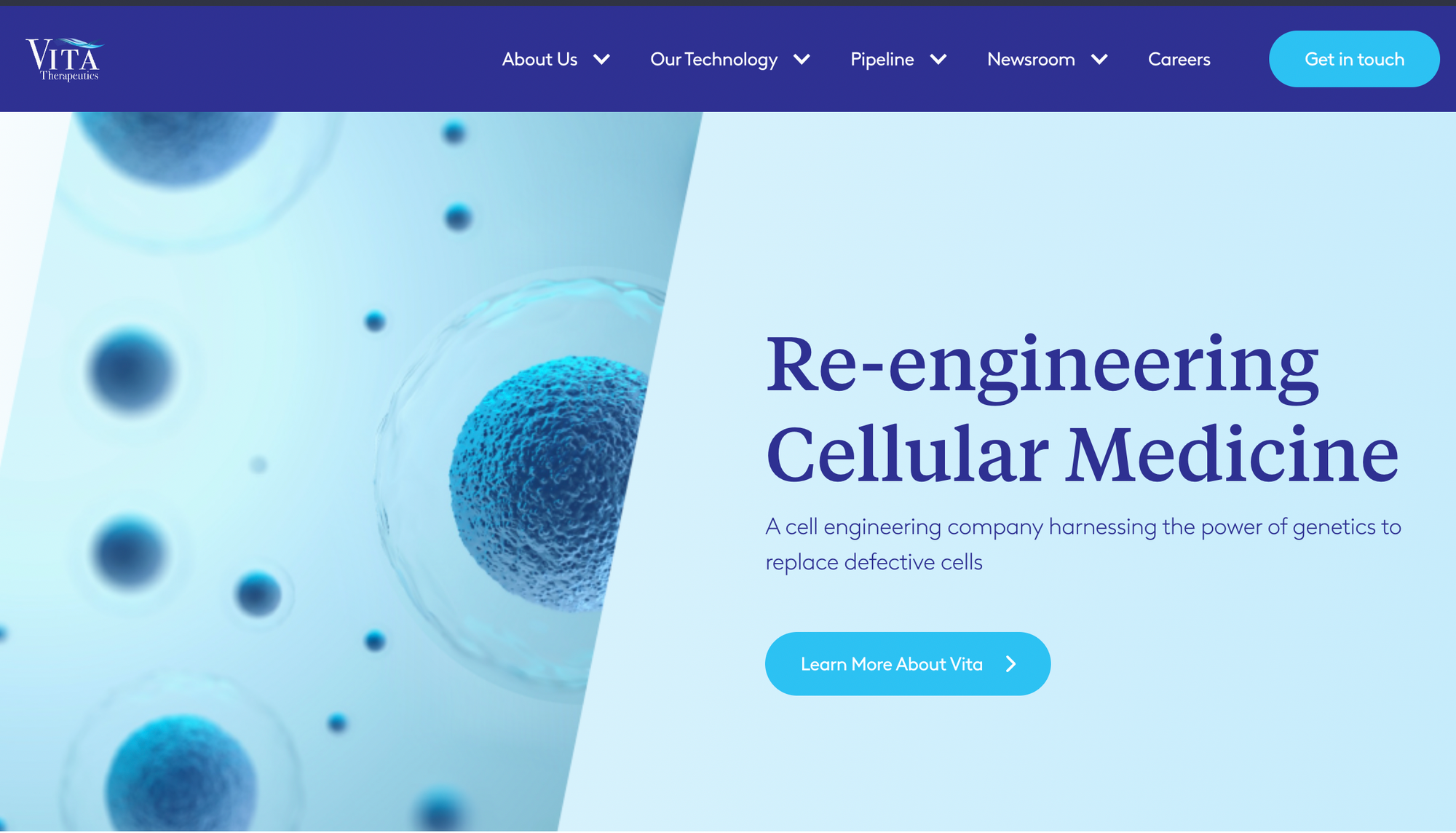 The field of cell therapy is expanding rapidly in Baltimore. In 2018, Germantown biotech opened a subsidiary in Baltimore that will focus on producing cell medicines. The state government has increased financing to speed up cancer research by more than tripling the budget of the Maryland Stem Cell Research Fund. Vita Therapeutics is one local company that stands to gain from the media spotlight on the industry.
The medicine Vita is developing to treat a rare form of muscular dystrophy is moving closer to a trial in humans. Lululemon co-founder and muscular dystrophy research financier Chip Wilson's Solve FSHD spearheaded a $32 million fundraising round for the startup.
WeSolar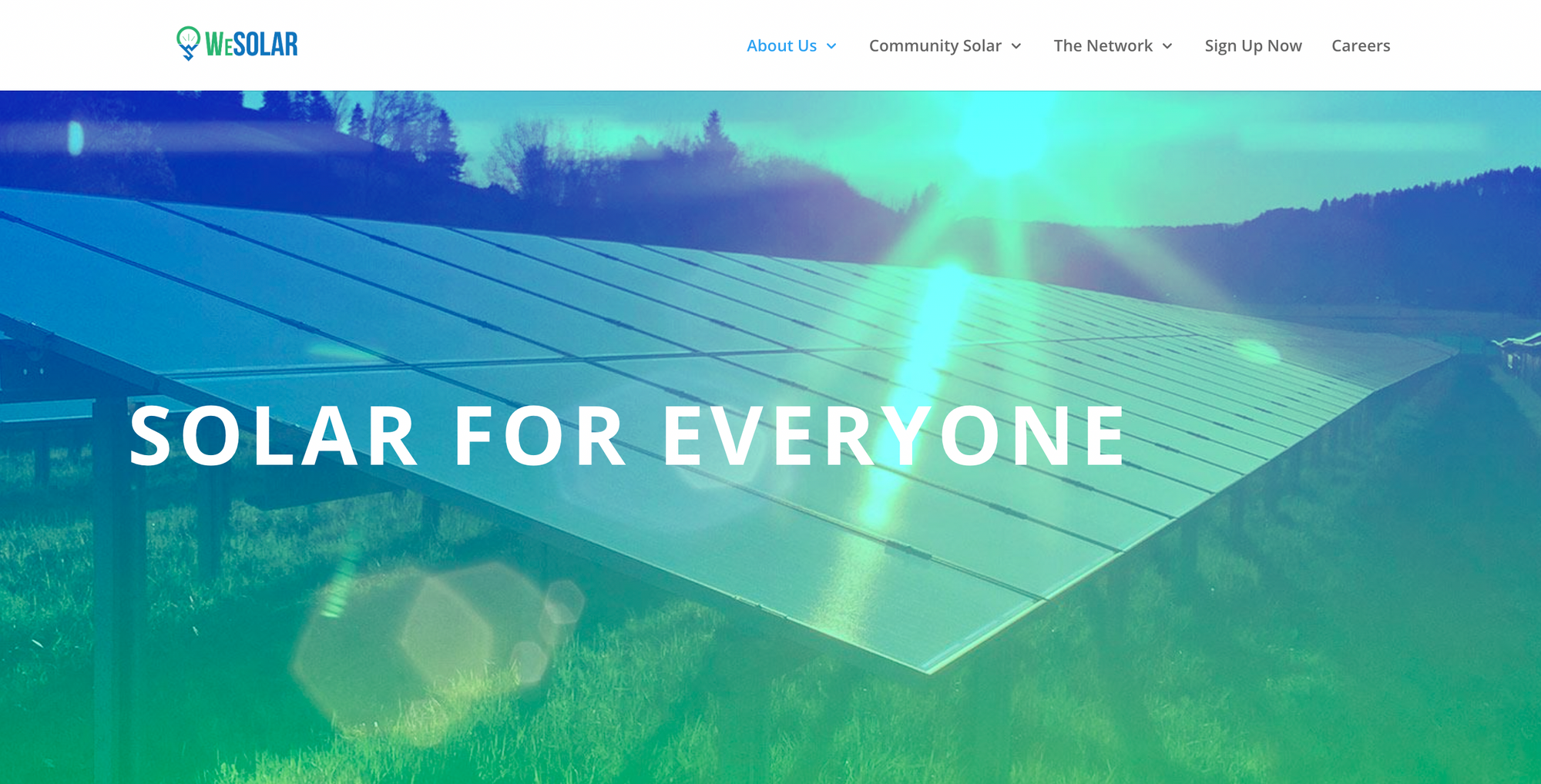 Founded in 2020, WeSolar is trying to bring the solar economy and energy efficiency to underserved areas as the importance of alternative energy and related technology rises in the face of accelerating climate change.
WeSolar has secured a $25 million solar farm contract with the University of Maryland Medical System thanks largely to its solar community concept, which offers homes and businesses solar energy alternatives without the need for expensive installation or the addition of visually intrusive rooftop panels. Brand name media outlets and government politicians have taken notice of the concept of former legislative staffer turned entrepreneur and CEO Kristal Hansley.
Upfront Capital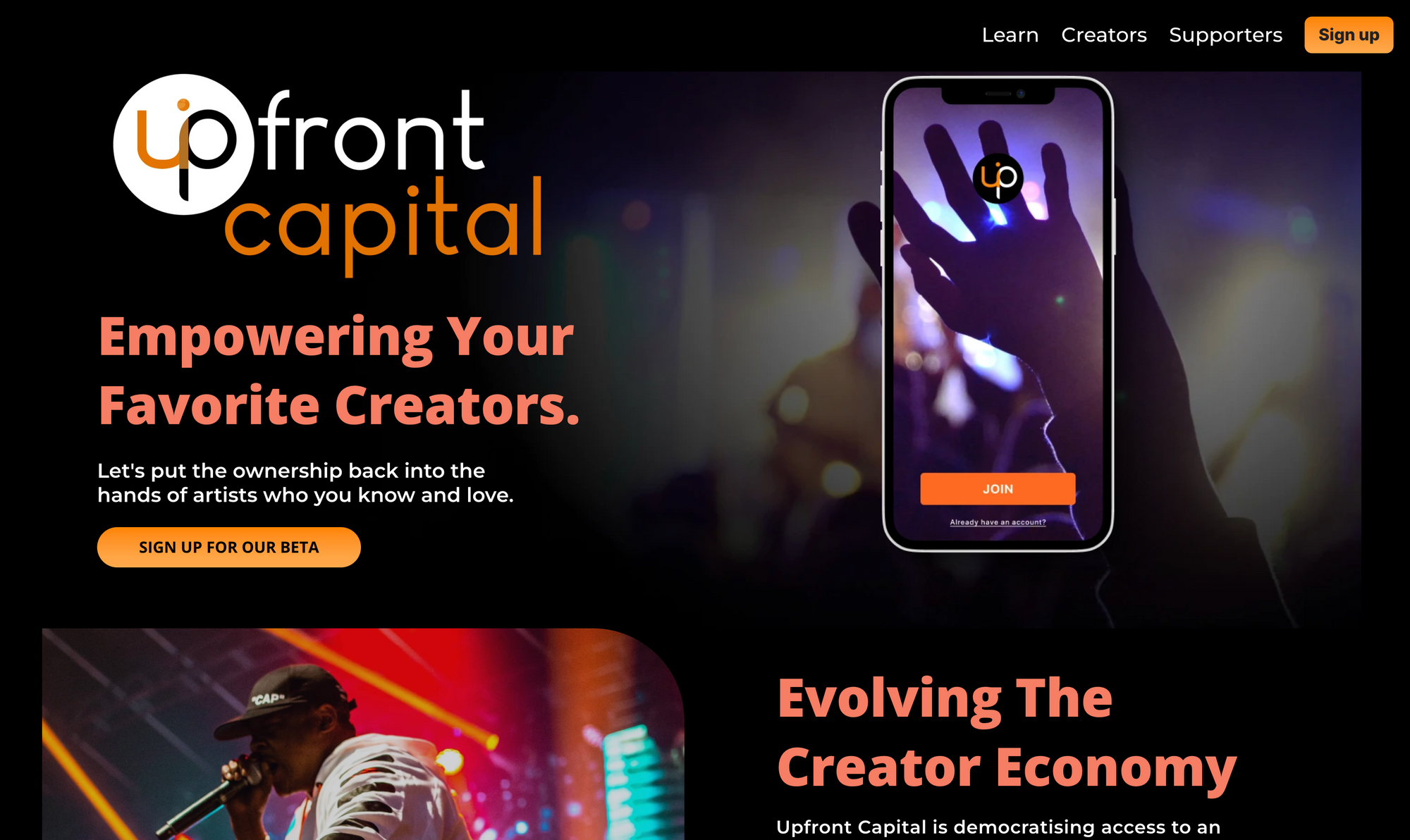 Upfront Capital, a financial technology firm created in November 2020 by former employees of EcoMap Technologies and Early Charm Ventures, plans to build a platform that will allow individual fans to participate in the royalties of their favorite performers. The firm has 12 workers in the US and UK and is presently financing a Series A.