Nestled in the heart of the Sonoran Desert, Phoenix, Arizona shines as a burgeoning tech metropolis with a host of enticing features.
With its ideal weather, robust economy, affordable cost of living, and central location, this city, also known as "The Valley of the Sun," is more than just a haven for sports stars and golf enthusiasts.
Phoenix proudly stands as Arizona's premier tech hub, boasting a vibrant and expansive ecosystem of tech companies, both old and new.
In fact, the city's tech growth is a testament to the sweeping changes happening across the State, as it ranks fifteenth among the country's major tech capitals in terms of net tech employment, as reported by Business Wire.
Here are 15 tech companies in Phoenix, Arizona you should know about:
Honeywell Aerospace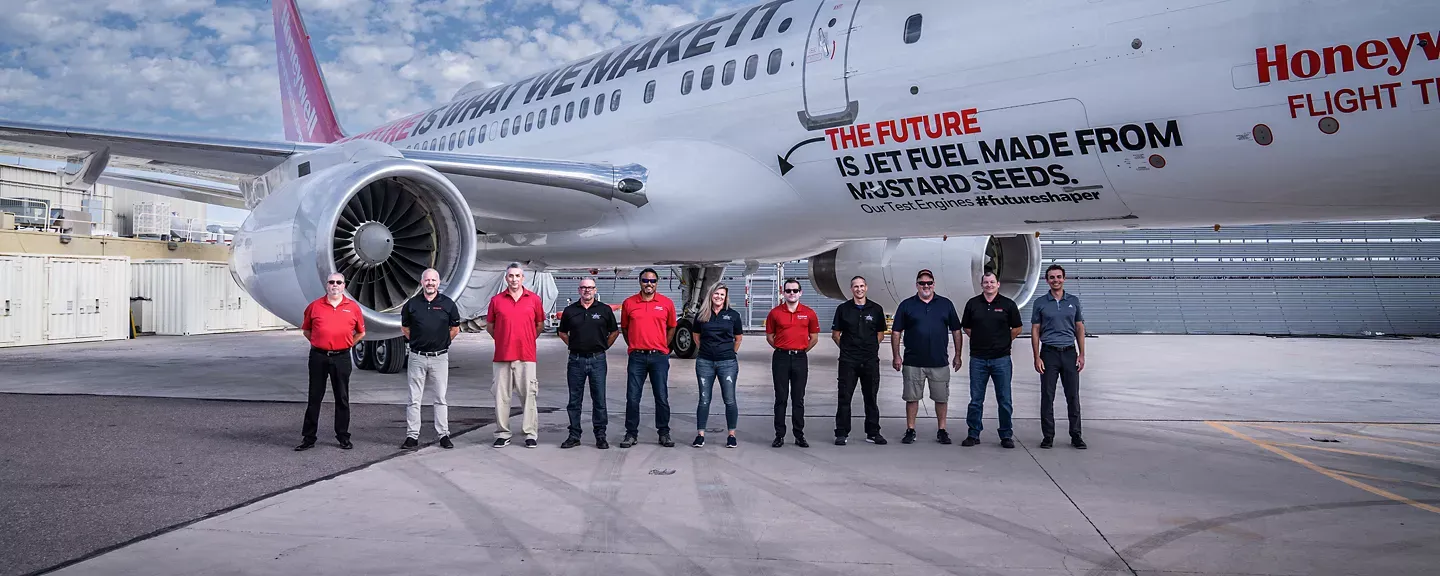 Honeywell Aerospace, a subsidiary of Honeywell International Inc., is a renowned manufacturer of aircraft engines, avionics, auxiliary power units, and other aviation products.
With its headquarters located in Phoenix, Arizona, the company has a rich history dating back to the early 20th century.
Honeywell Aerospace boasts a diverse range of products, including space equipment, brakes, wheels, turbine engines, runway safety systems, synthetic vision, and other cutting-edge avionics.
The company holds numerous patents in NextGen technology and other aerospace innovations.
Honeywell avionics are utilized in approximately 90% of aircraft worldwide, while an estimated 80% of satellites currently in orbit are equipped with Honeywell technology.
Honeywell Aerospace has played a pivotal role in major space missions and projects as well as in the making of the iconic science fiction film 2001: A Space Odyssey.
WebPT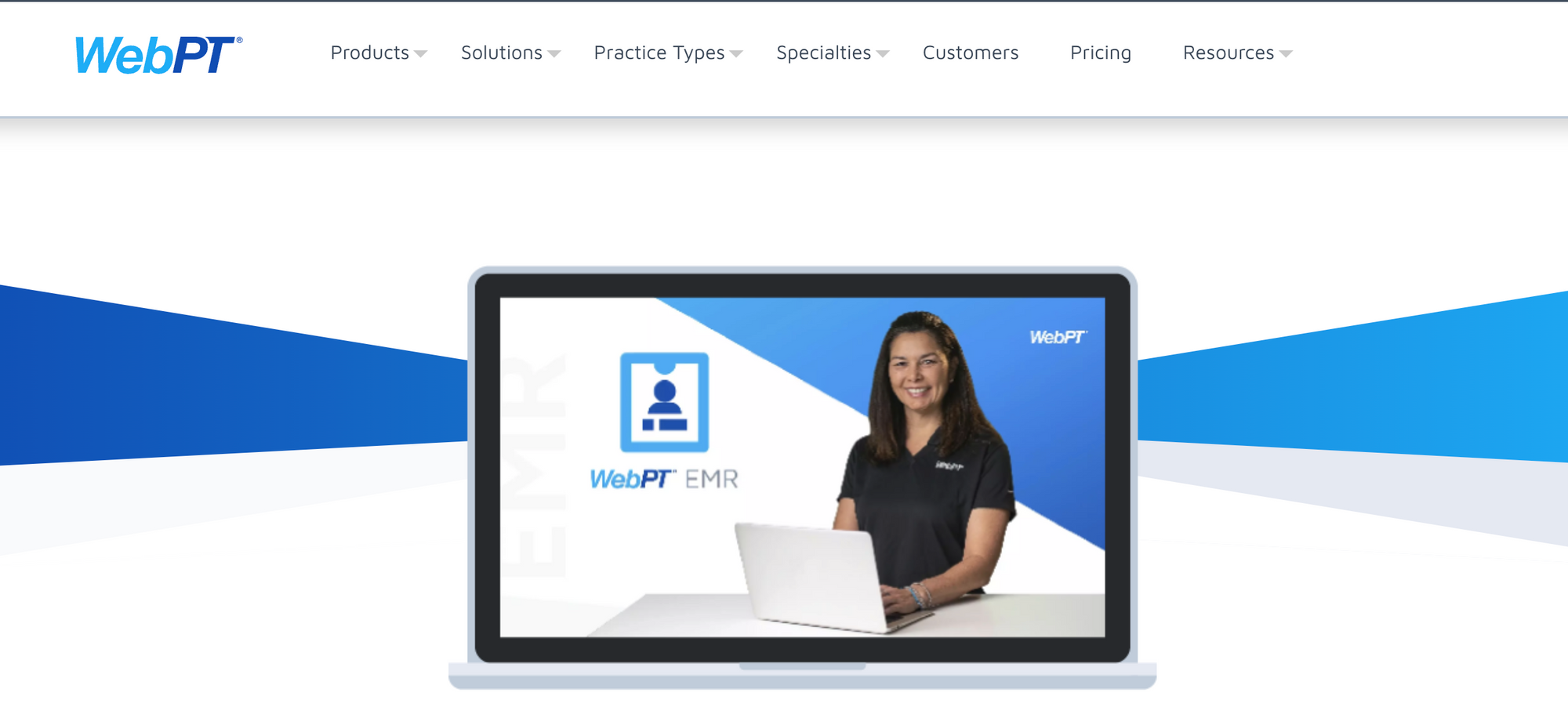 WebPT is a leading electronic medical record (EMR) and practice management solution platform for occupational therapists, physical therapists, and speech-language pathologists.
They are HIPAA and Medicare compliant, providing therapy professionals a secure and user-friendly web-based system, replacing paper and outdated software.
In addition to comprehensive documentation capabilities, WebPT offers a wide range of features including practice management reporting, billing, scheduling, physician quality reporting system, registry-based reporting, functional limitation reporting, and more.
Headquartered in downtown Phoenix, WebPT boasts an impressive uptime rate of 99.9% and an outstanding customer retention rate of 99.6% .
Recognized for its exceptional growth, WebPT has been included on the Inc. 5000 list of the country's fastest-growing companies for nine consecutive years, a remarkable feat attained by less than 1% of Inc. 5000 companies.
cloudIT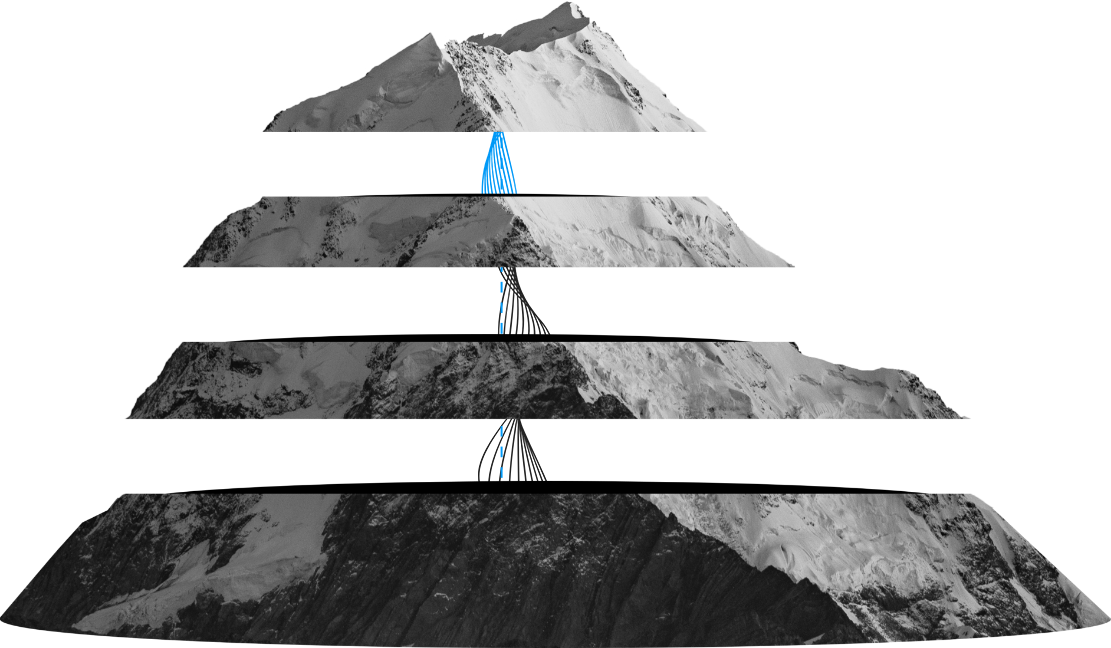 Phoenix-based company cloudIT, founded in 2012, is not your ordinary Cloud Service Provider (CSP).
cloudIT describes itself as a Technology Service Provider (TSP), offering a diverse range of services to its valued customers.
By leveraging cloudIT's expertise and cutting-edge technology, businesses can effectively reduce costs, safeguard sensitive information, enhance communication, boost employee productivity, expand customer bases, collaborate seamlessly, and efficiently work from home.
cloudIT listens to customer needs, and recommends and provides tailored technology strategies that align with their unique demands.
In addition to cloud infrastructure solutions, cloudIT offers comprehensive IT support, cybersecurity, design, and voice services.
In 2020, cloudIT was honored with prestigious awards and recognition from esteemed organizations such as Inc. 5000 Magazine, Channel Futures, and Big AZ Media.
Avnet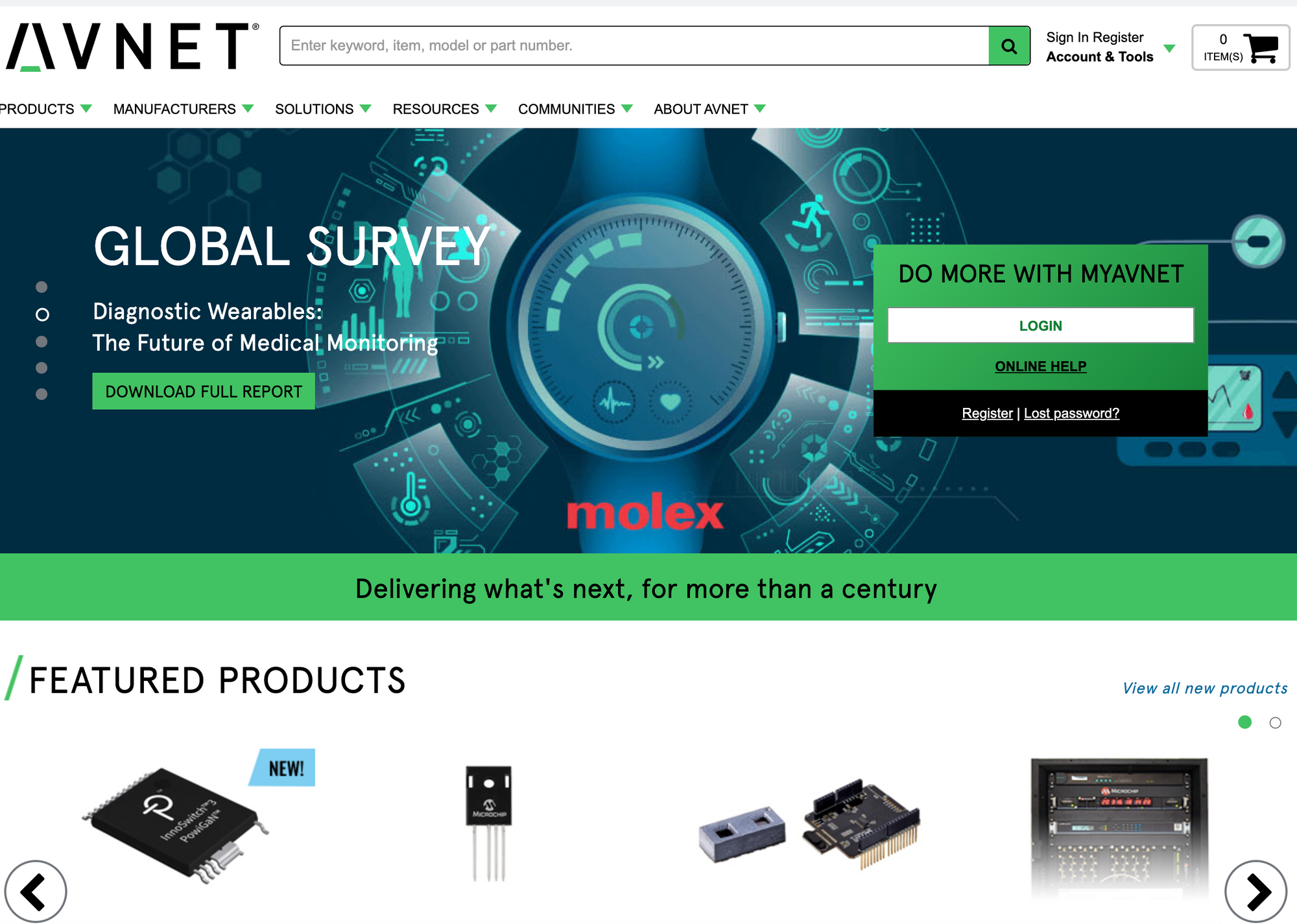 Avnet, a Fortune 500 company headquartered in Phoenix, Arizona, is a leading distributor of electronic components.
Founded by Charles Avnet in 1921, the company started on Manhattan's Radio Row and was later incorporated in 1955.
With a wide range of products that include amplifiers, antennas, batteries, cables, capacitors, logic and timing devices, motors, resistors, power supplies, and more, Avnet caters to a wide variety of electronic component needs.
At the forefront of innovation, Avnet's field application engineers (FAEs) are supported by design-chain, supply-chain, sales, and service teams with extensive expertise, providing end-to-end support in an ecosystem of solutions.
Avnet's commitment to excellence has been recognized by FORTUNE magazine, which named the company one of the "World's Most Admired Companies" in 2019, marking the 14th time Avnet has received this distinction.
Furthermore, Avnet has been honored by Ethisphere as one of the "World's Most Ethical Companies" in 2020, marking its 7th consecutive year to receive such recognition.
Gainsight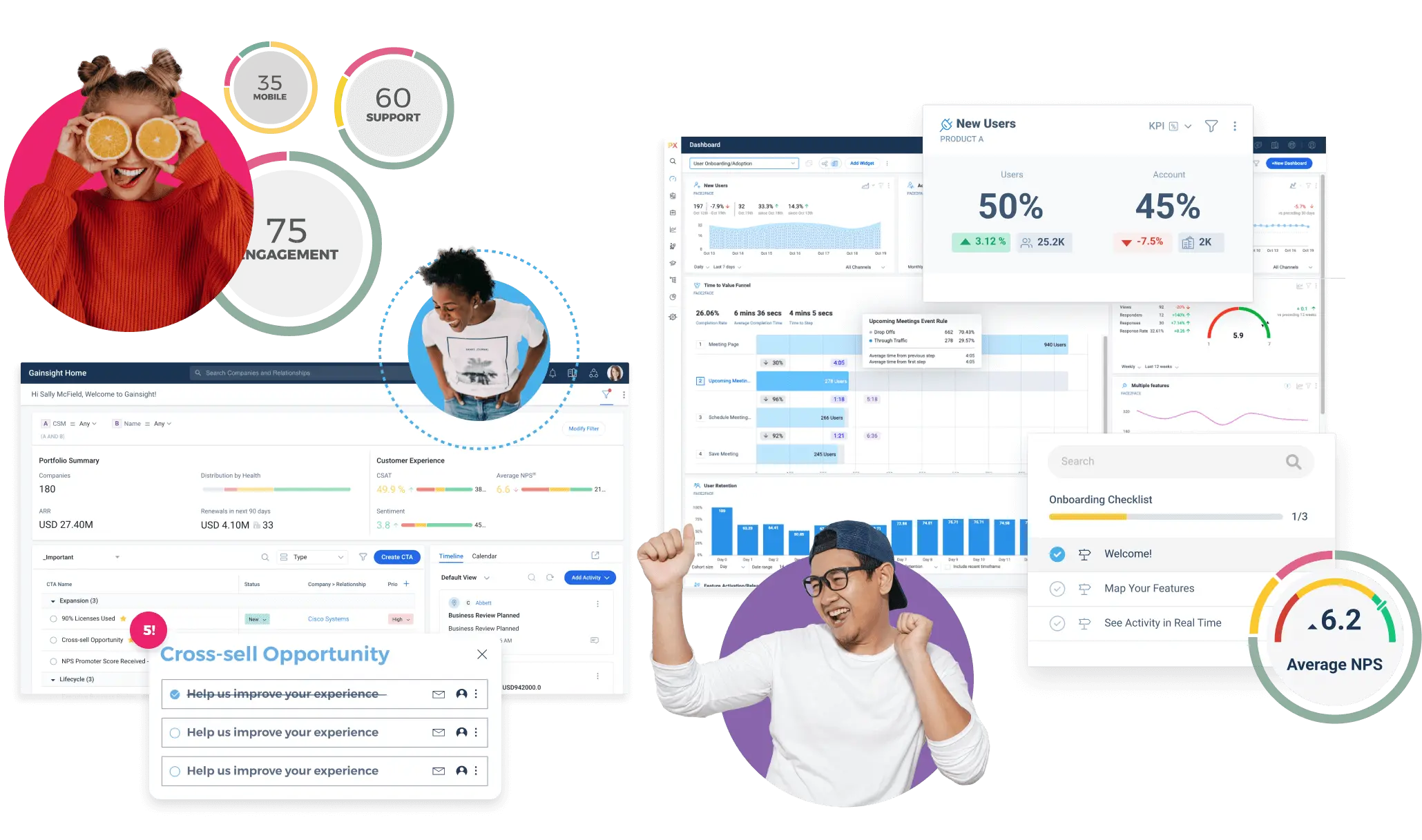 Gainsight is a privately-held software company that was founded in 2009.
The company's headquarters is located in San Francisco, California, with offices in Chesterfield, Missouri, and Phoenix, Arizona.
Gainsight specializes in providing solutions for Customer Success (Gainsight CS), Product Experience (PX), and Customer Experience (CX) in the SaaS (Software as a Service) industry.
Their applications are powered by artificial intelligence, which enable them to identify trends and analyze feedback from their clients' customers.
Gainsight also offers a platform that allows clients to gain valuable insights from customer data and make informed decisions in areas such as customer engagement and marketing.
Some of Gainsight's notable clients are Cisco, Citrix, EventBrite, LogMeIn, and Qubit, among others.
Gainsight was recognized by Forbes as a Top 100 Cloud Company in 2018.
BigTime Software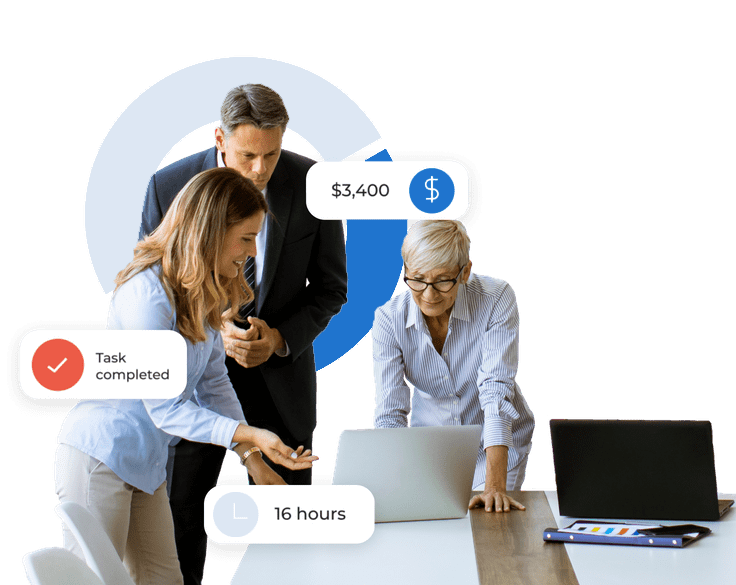 BigTime Software is a private equity-funded company founded in 2002 with offices in Chicago, Boston, and Phoenix, with the goal of providing clients with solutions to manage their professional services firms effectively.
BigTime Software offers real-time insights, ensuring projects are kept on schedule and within budget.
BigTime Software serves over 2,700 professional firms with their industry-leading project management, time tracking, and billing software.
Their flagship product is a customizable SaaS-based system designed specifically for the professional services industry, including architecture and engineering, accounting, consulting, government contracting, law firms, and IT services.
In 2022, BigTime was honored to be named on the Inc. 5000 Fastest Growing Companies in America for the third time, showcasing their continued success and growth.
Kudelski Security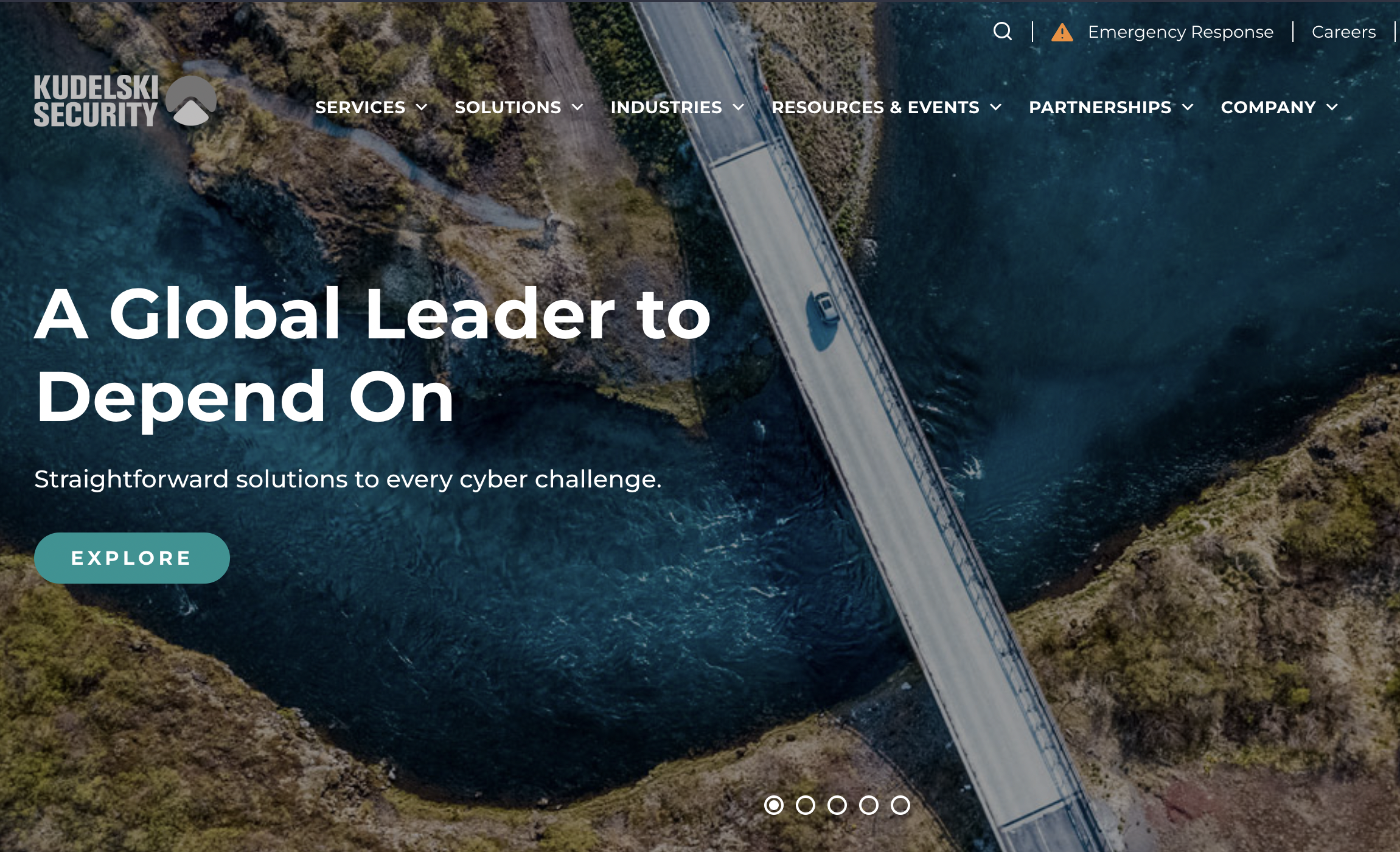 Kudelski Security, founded in 2012, is a leading cybersecurity solutions provider that caters to security-conscious companies and organizations in Europe and all across the United States.
Offering customized cybersecurity solutions and services, Kudelski Security specializes in cybersecurity execution support, vulnerability scanning, technology implementation and migration, incident preparedness, and blockchain security.
The company serves a diverse range of industries, including retail, energy and utilities, financial services, manufacturing, government, and software.
Its headquarters are located in Phoenix and Switzerland, with offices and labs in France, Germany, India, UK, Singapore, Spain, Taiwan, and other parts of the United States.
Kudelski Security has become increasingly recognized as a key leader in the security sector with accolades from Forrester, Gartner, Frost and Sullivan, and Bloor among many others.
DDC-I

DDC-I is a privately-held company based in Phoenix, Arizona, specializing in software development for safety-critical embedded applications.
DDC-I provides embedded software developers with complete solutions for real-time embedded operating systems, integrated development environments, multi-language compilers, run-time systems, legacy software system modernization solutions, and custom software development services.
DDC-I was originally established in 1985 as DDC International A/S, an outgrowth of the Danish software research and development organization, Dansk Datamatik Center, during the 1980s.
The American subsidiary was established in 1986, and all operations were transferred to Phoenix in 2003 after the Danish office was shut down.
With a track record of more than 30 years, DDC-I boasts an impressive customer base that includes prominent players in the aerospace, automotive, defense, industrial, and medical sectors.
Applied Materials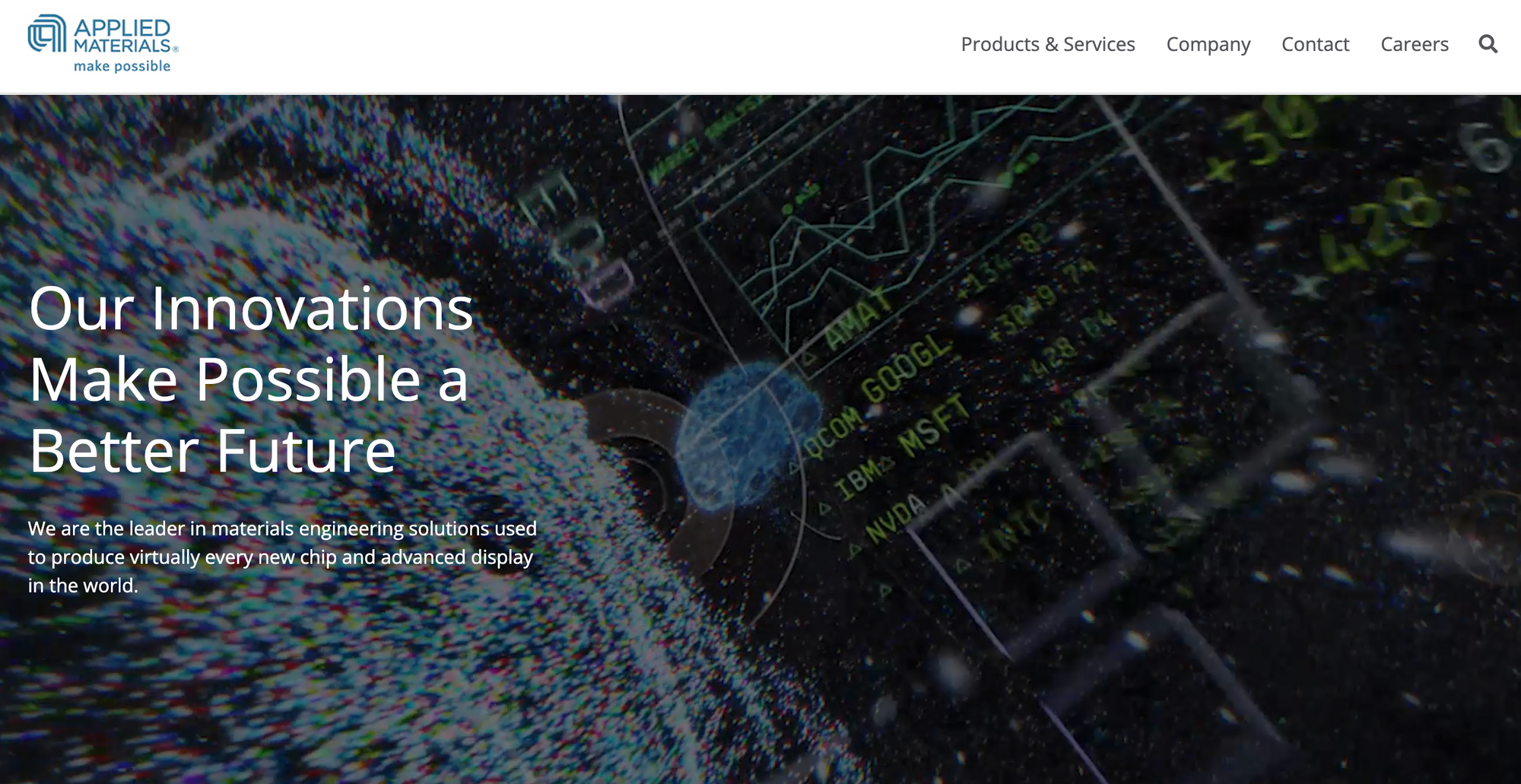 Applied Materials is one of the world's leading semiconductor and display equipment companies.
They are a leader in the market for providing materials engineering solutions that create new chips and advanced displays worldwide.
The company's unique expertise in modifying materials at an atomic level and industrial scale allows its clients to transform their ideas into reality.
Applied Materials offers a comprehensive product and services portfolio that includes semiconductor, solar, roll-to-roll, and display technologies, as well as automation software.
Headquartered in Silicon Valley, California, it employs a workforce of approximately 33,000 people spread across over 120 cities in 24 countries, making it a truly global organization.
Integrate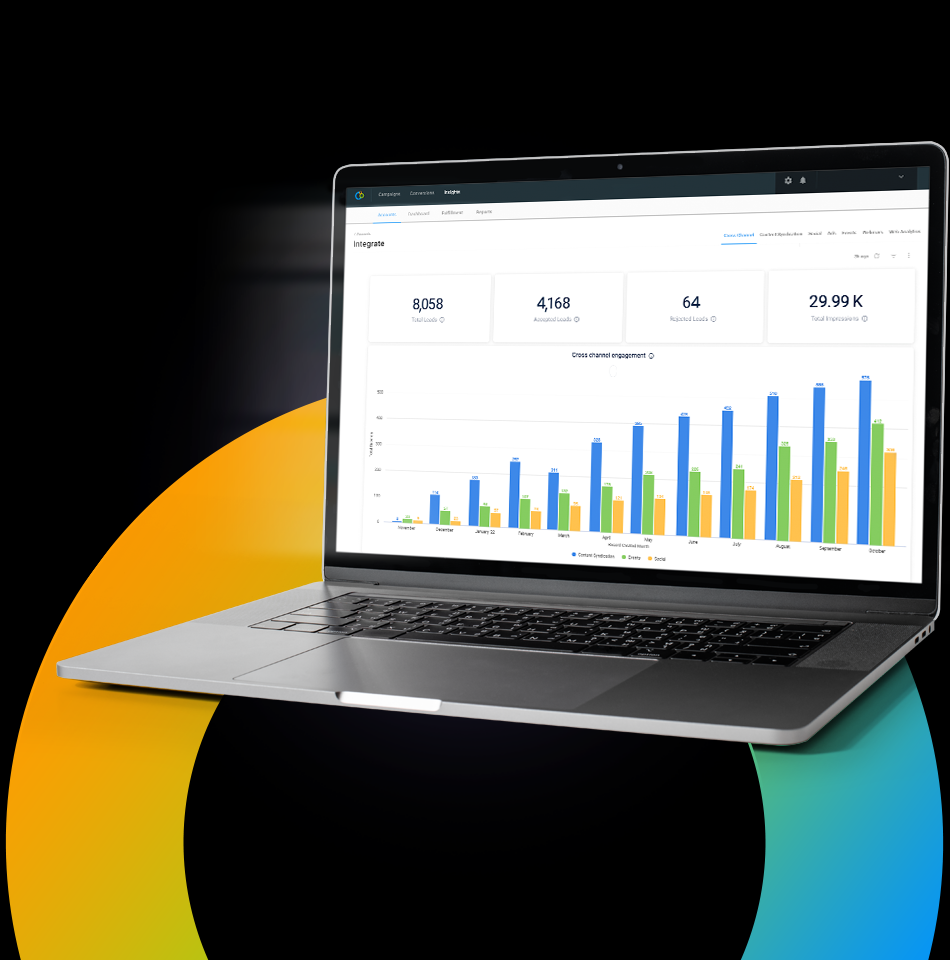 Integrate is a software company that specializes in demand orchestration, using cutting-edge technology that automates top-of-funnel demand marketing, allowing marketers to efficiently acquire new customers and prospects.
Their cloud-based platform seamlessly integrates media programs and prospect data with existing marketing and sales systems.
Additionally, Integrate's technology helps marketers measure ROI and stay competitive in today's customer-focused economy.
Integrate's commitment to innovation and employee satisfaction has been recognized by several prestigious awards, including the Inc. 5000 Fastest Growing Private Companies in America, 2020 Top Companies to Work for in Arizona by azcentral, 2022 Best Workplaces in Advertising and Marketing by Fortune, and the 2022 MarTech Breakthrough Award.
Integrate has earned the trust of the world's leading brands, such as Avaya, Dell, Palo Alto Networks, Salesforce, VMware, and Veritas, among others.
Axway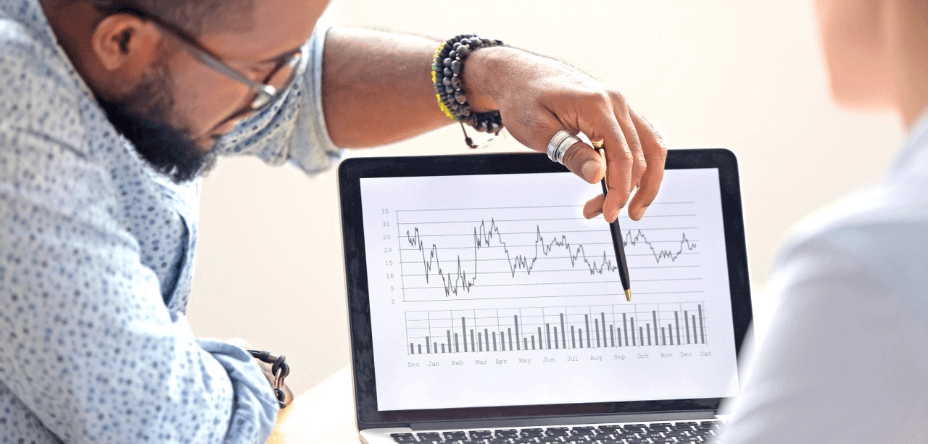 Axway is a publicly-held information technology company that offers a range of software tools for enterprise software and application integration, business analytics, business activity monitoring, web API management, and mobile application development.
This French-American company is headquartered in both Puteaux, Paris and Phoenix, Arizona.
Some of the company's main products include the AMPLIFY platform which serves as a data integration platform for several independent legacy products, and the Cross File Transfer which is a safe and secure computer file transfer program that's widely used in banking and finance industries in Europe.
Axway has been transforming companies digitally for over 20 years and has more than 11,000 customers across 100 countries.
Axway employs over 1,700 people in 18 countries and has over 150 solution partners globally.
PHMG
PHMG is the leading audio branding agency in the world, offering a distinct combination of expertise in audio technology with services like exclusive music, copywriting and voice artistry, sound production for commercials, complete caller experience, on-hold marketing, editing and post-production, and sonic identity development.
PHMG was established in 1998 in Chester, England as PleaseHoldUK where it experienced rapid growth, serving over 250 clients and finally relocating to Manchester, England in 2000.
Today, it has several offices in America (Chicago and Phoenix) and Australia.
With over two decades of experience, PHMG has helped more than 34,000 clients worldwide to present their best sonic brand and identity to their customers.
PHMG has served some of the biggest names in the market including Adidas, Audi, Coca-Cola, Callaway Golf, Heineken, Jaguar, Samsung, and more.
onsemi
onsemi (legally known as ON Semiconductor Corporation), is an American semiconductor company, headquartered in Scottsdale, a part of the Phoenix metropolitan area in Arizona.
Founded in 1999, onsemi was initially an offshoot of Motorola's Semiconductor Components Group.
Although they continue to manufacture Motorola's standard analog, standard logic, and discrete devices, they also offer a wide range of products, including discrete, power and signal management, logic, and custom devices for various applications, such as automotive, industrial, consumer, communications, computing, LED lighting, medical, military, aerospace, and power.
onsemi operates a network of solution engineering, manufacturing, design, sales, and support locations in North America, Europe, and the Asia Pacific to cater to its global customer base.
onsemi ranked #483 on the Fortune 500 list in 2022, based on its sales in 2021.
GoDaddy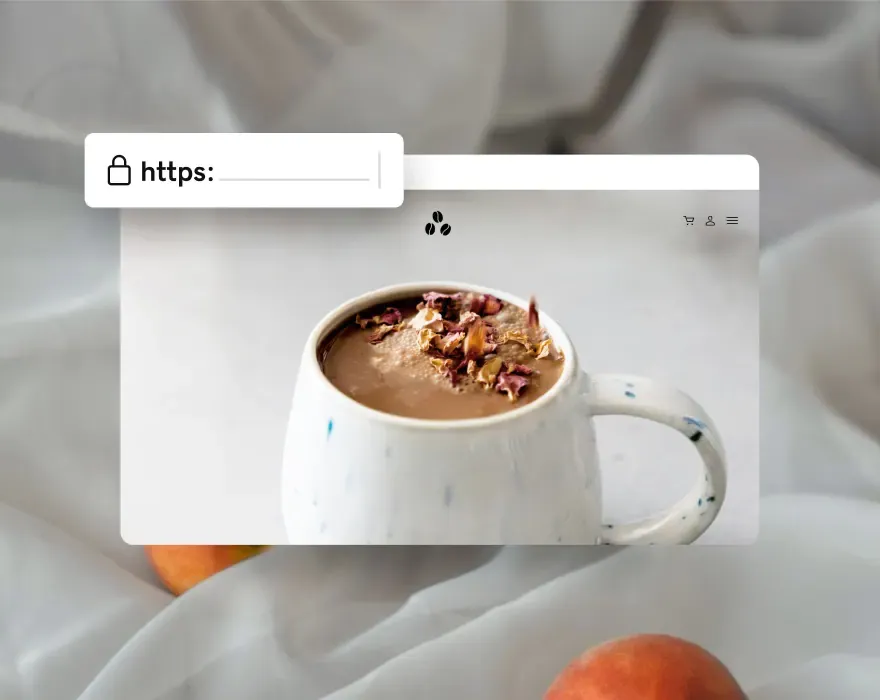 GoDaddy is the largest platform for services designed for entrepreneurs across the globe.
Their aim is to empower their extensive community of over 20 million customers and entrepreneurs worldwide by providing them with the necessary tools and support to thrive online.
At GoDaddy, individuals can pitch their ideas, build an engaging brand, create an impressive website, attract customers through digital and social marketing, and manage their work effectively.
With over 6,000 employees, GoDaddy supports over 21 million entrepreneurs every day and is trusted with over 84 million domain names.
Located in Tempe within the Phoenix metropolitan area, GoDaddy's headquarters is a significant move eight years in the making since the company first broke ground in Tempe, having previously been based in Scottsdale.
Intel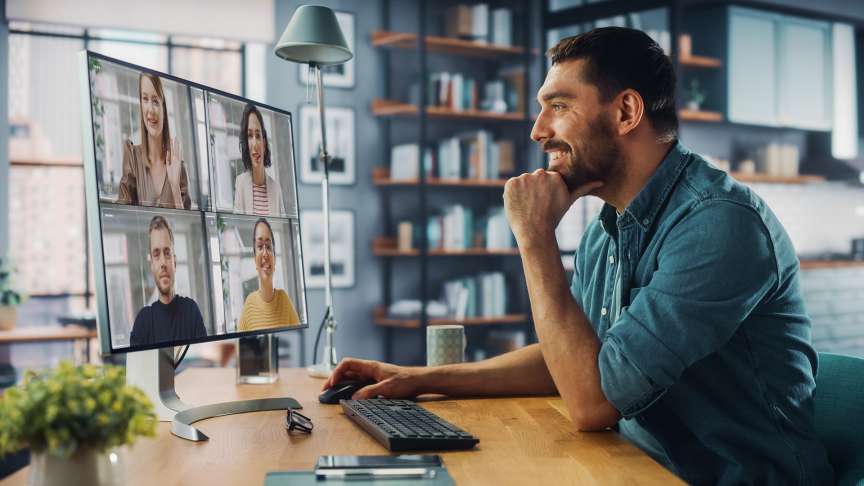 Intel, an American multinational technology company, is headquartered in Santa Clara, California, supplying microprocessors to computer system manufacturers such as Acer, Dell, HP and Lenovo.
Intel also produces other computer-related devices like motherboard chipsets, integrated circuits, network interface controllers, graphics chips, flash memory, and embedded processors.
In 1979, Intel built a presence in Arizona and began operating in Chandler, a city within the Phoenix metropolitan area, approximately 20 miles from downtown Phoenix.
Today, Intel Arizona is the company's second-largest site and the biggest employer in Chandler, comprising two state-of-the-art campuses and a few smaller office buildings.
The Chandler campus is a representation of Intel's diverse business activities globally, while the Ocotillo campus is a LEED-certified manufacturing plant specializing in high-volume microprocessors.
Since 2017, Intel, along with the Intel Foundation, has contributed over $27 million and 554,000 volunteer hours, supporting schools and nonprofits in the State.
Final Thoughts
Phoenix is a thriving desert metropolis with lots of job opportunities for tech workers, making it a desirable location for tech firms looking to establish themselves beyond Silicon Valley.
The city's tech ecosystem encompasses a broad spectrum of industries, including software development, cybersecurity, marketing technology, aerospace, and avionics.
In addition to being the home to satellite offices of big and popular companies, Phoenix is home to several other emerging tech startups that plays a pivotal role in putting Phoenix on the map as a leading tech hub and driving Arizona's tech scene forward.