Charleston, South Carolina, is frequently cited as one of the "next Silicon Valleys," and it has quickly become an attractive hub for a diverse array of technology-based businesses and professionals. More than 400 IT businesses have set up shop in the region, fueling innovation in a wide variety of digitally connected industries.
The development potential of settling in the Charleston region is demonstrated by the presence of homegrown businesses like Blackbaud, PhishLabs, and Benefitfocus, as well as satellite operations of Google, Infosys, and other foreign enterprises.
Thanks to resources like the Charleston Digital Corridor and Harbor Entrepreneur Center, as well as easy access to national and regional venture capital companies, banks, and investors, local entrepreneurs are prospering.
Take a look at the city's business landscape with this list of tech companies in Charleston, South Carolina.
AmplifiedAg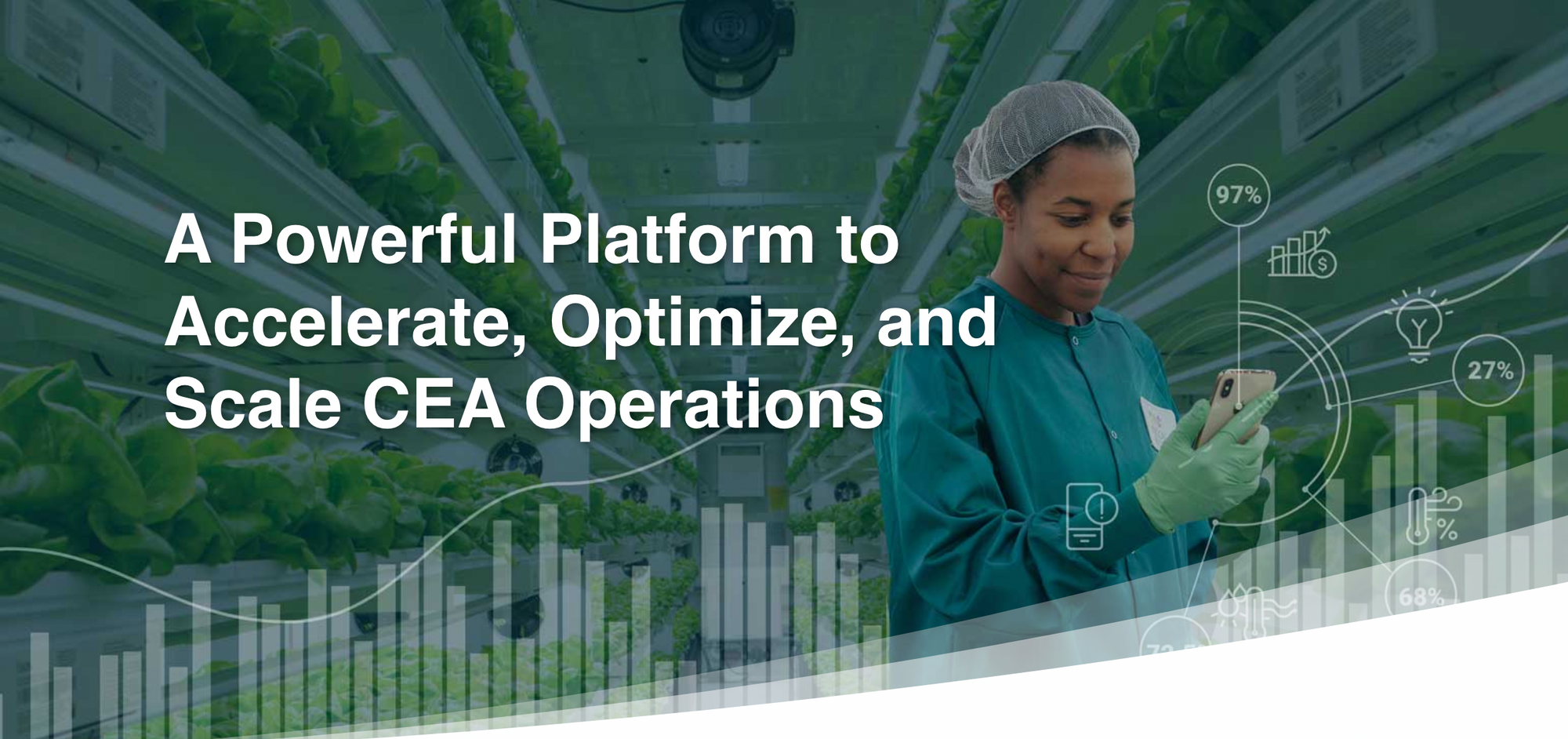 AmplifiedAg's mission is to increase the availability of nutritious food across the world. Vertical Roots, Boxcar Central, and Tiger Corner Farms are all subsidiaries of this corporation. The combined efforts of the four businesses result in cutting-edge agricultural technology that is both more effective and more sustainable.
By doing so, they are enlisting the help of the next generation of farmers while also creating stable employment opportunities for them. Donald Taylor established the company in 2018, and it has its headquarters in Charleston.
Throughout three fundraising rounds, AmplifiedAg has brought in nearly $41 million. On August 6, 2021, the company completed a Venture - Series Unknown fundraising round. Live Oak Endeavors provides funding for AmplifiedAg.
Benefitfocus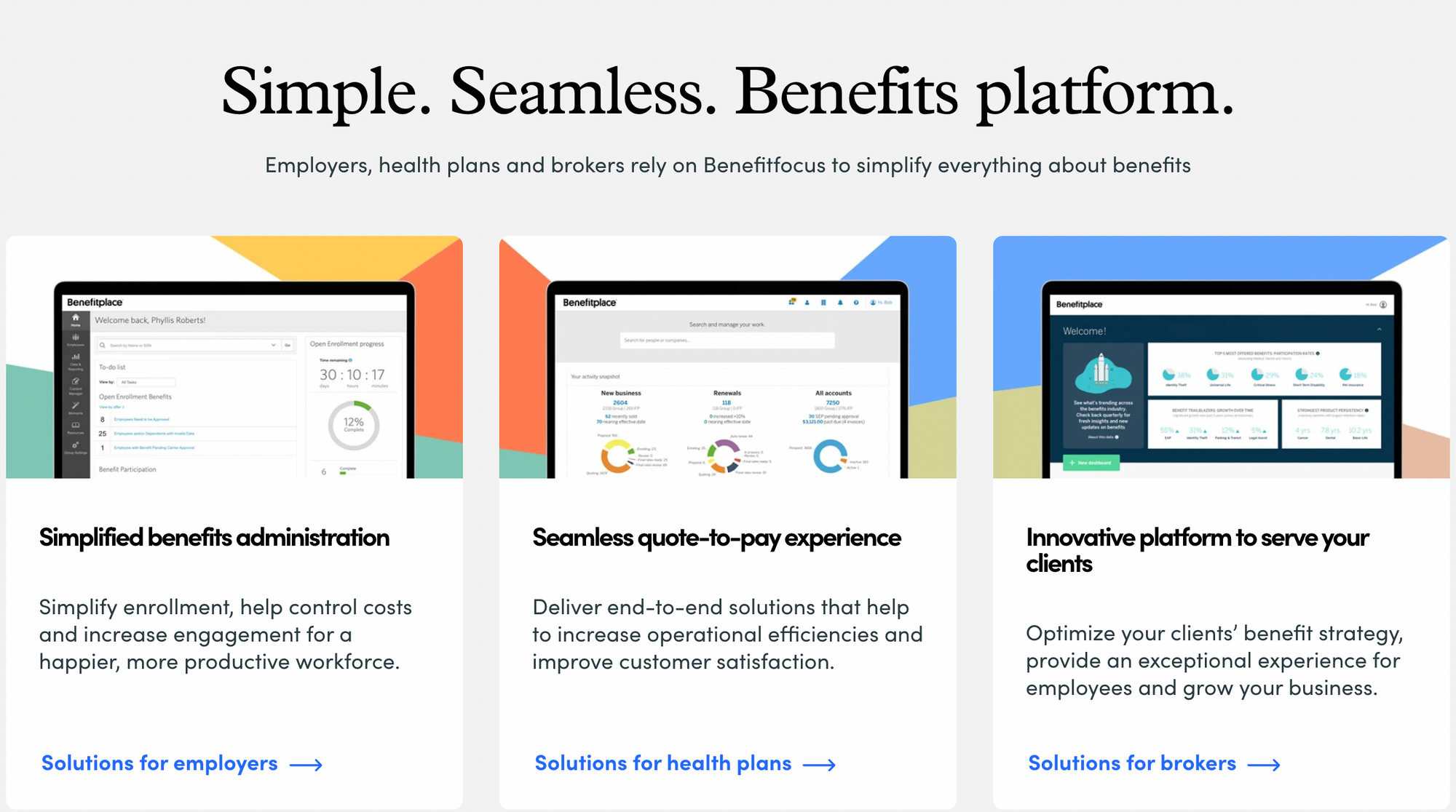 When it comes to healthcare and benefits administration, Benefitfocus is the cloud-based benefits management software you need. More than 20 million people worldwide use the Benefitfocus cloud to administer their various benefits.
Benefitfocus offers an improved means of customer engagement, employee education, and benefits enrollment and management by supplying technology that centralizes all benefits in one location.
Corey Towe and Shawn A. Jenkins established the firm in 2000 in Charleston, South Carolina. In all, Benefitfocus has received $294.7M from investors over 4 investment rounds. The company most recently secured financing in a Post-IPO Debt deal on August 18, 2022.
There are three backers of Benefitfocus. The newest investors are JP Morgan and BuildGroup. On November 17th, 2021, Tango Health was bought by Benefitfocus.
Blackbaud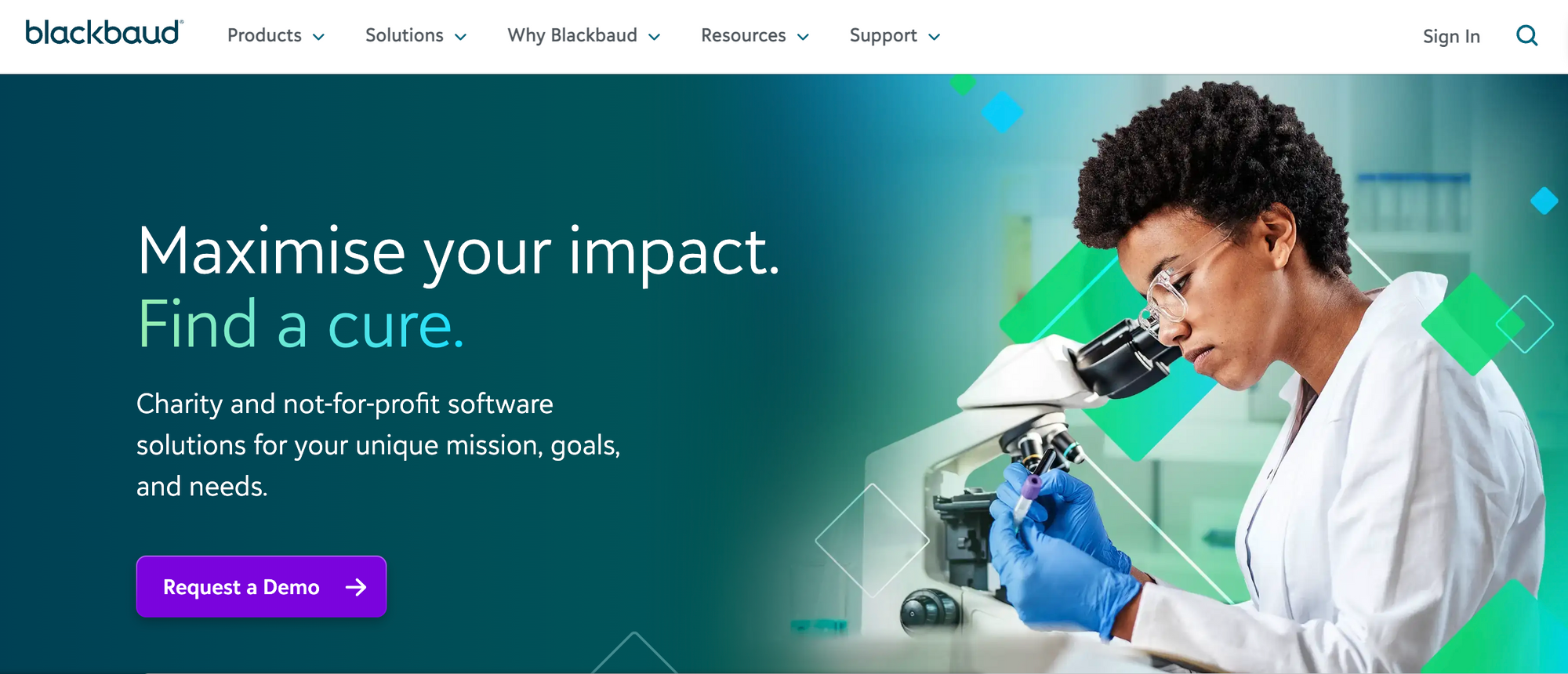 Non-profits may make use of Blackbaud's software and services to boost their productivity, strengthen their connections with donors, and increase funding for their causes thanks to this worldwide supplier.
Nearly eighteen thousand groups use its wares; some examples include the American Red Cross, Dartmouth College, the WGBHEducational Foundation, Episcopal High School, Lincoln Center, Cancer Research UK, the Special Olympics, and the Arthritis Foundation.
Blackbaud's products and services may be found in a wide variety of settings, including but not limited to fundraising; constituent relationship management; financial management; direct marketing; school administration; ticketing; website management; business intelligence; prospect research; consulting; and analytics.
Anthony Bakker established the firm in 1981 in Charleston, South Carolina. Seventeen companies have been bought by Blackbaud. On August 22, 2022, it purchased Kilter.
Booz Allen Hamilton
www.boozallen.com
Founded in 1914 by Carl L. Hamilton, Edwin G. Booz, and James L. Allen, Booz Allen Hamilton Inc. is a professional services firm that primarily serves departments and agencies of the United States federal government, including those in the defense, security, and civilian sectors.
Strategy, operations, organization and change, IT, systems engineering, and program management are just a few of the areas where the firm excels.
Services provided include acquisition and program management, cyber consulting, economic and business analysis, intelligence and operations analysis, IT consulting, modeling and simulation, supply chain and logistics management, supply chain management, systems integration and management, and scientific innovation.
The company's origin date goes back to 1914 and its current home is in McLean, Virginia. Five separate fundraising rounds have brought Booz Allen Hamilton a total of $1.7 billion. The company's most recent fundraising round was a Post-IPO Debt round, which closed on August 13, 2020.
As of April 19, 2022, Booz Allen Hamilton has bought into Modzy. It has also bought out 8 other companies. They bought EverWatch on March 16th, 2022.
ChartJoy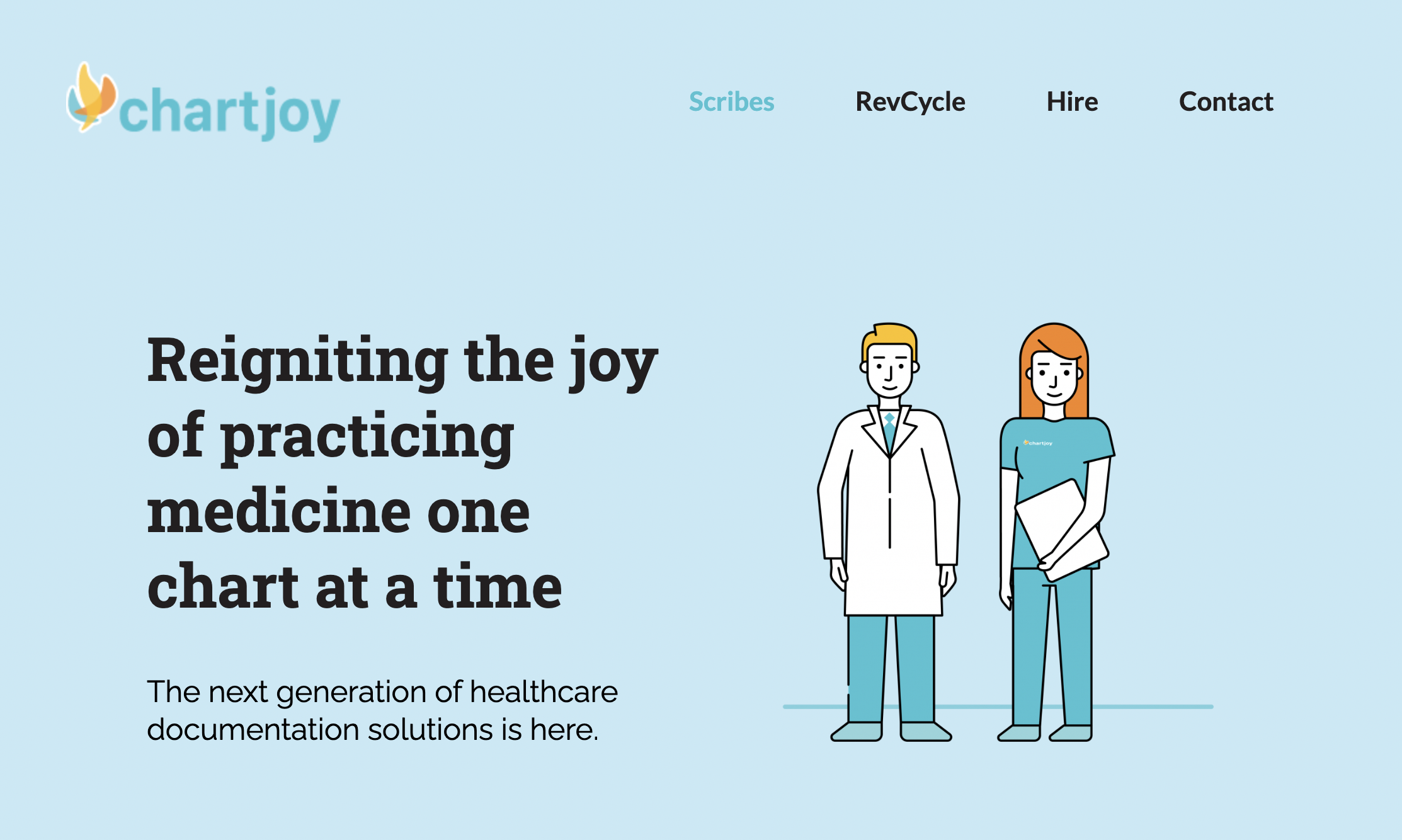 Samuel G. Jones founded ChartJoy in 2021 as a provider of medical documentation solutions. The company's platform allows hospitals to maintain accurate documentation of medical records, thereby increasing practice efficiency and decreasing revenue loss.
Throughout one funding round, ChartJoy has raised $700.000. The Seed round was raised on November 2, 2022.
Crunchy Data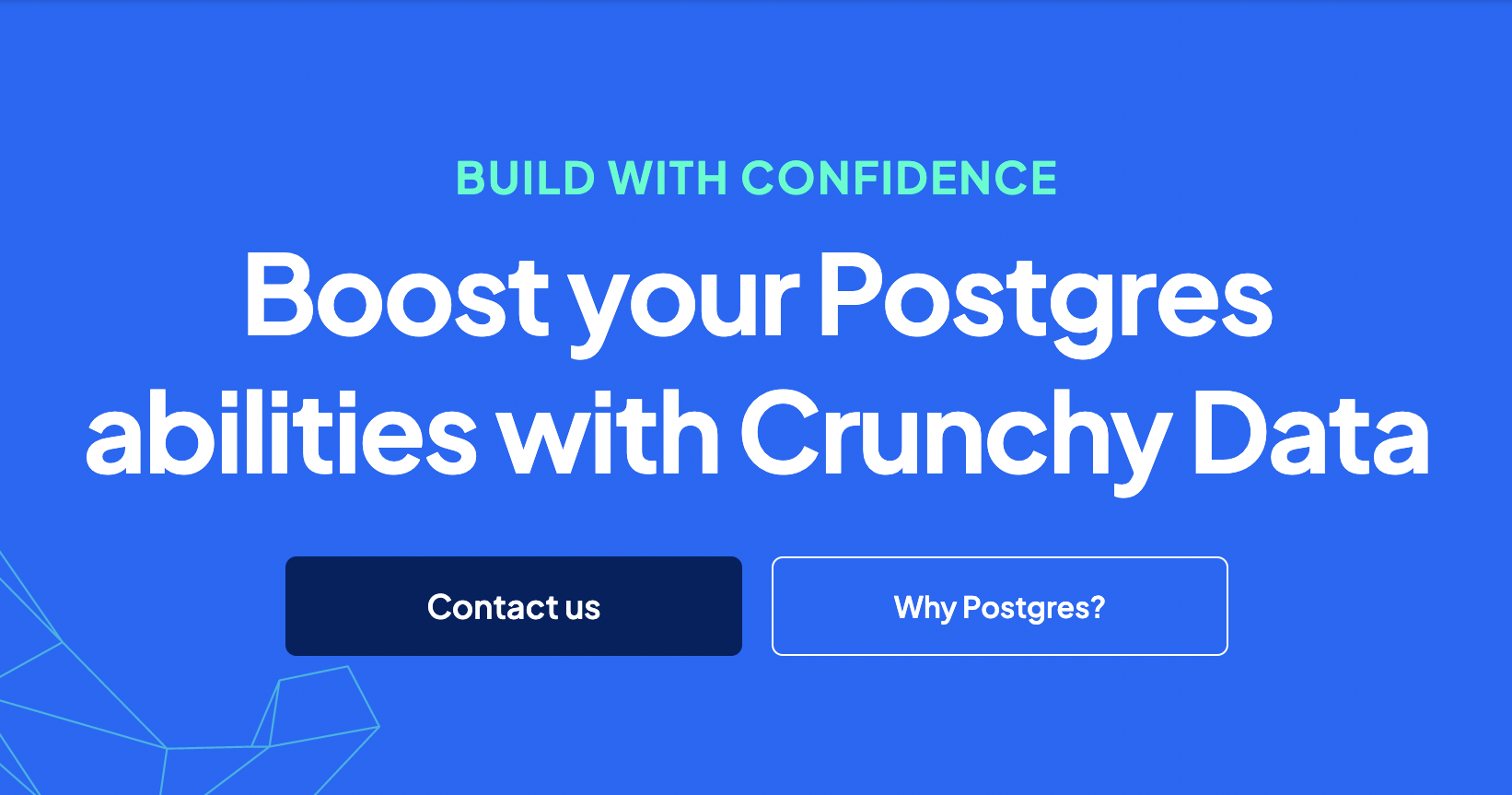 When it comes to enterprise-level PostgreSQL support and open-source solutions, Crunchy Data is unrivaled. Paul and Robert Laurence launched Crunchy Data in 2012 to free businesses from the financial burden of proprietary software by making the benefits of open-source PostgreSQL available to them.
Since then, Crunchy Data has used its knowledge of managing large-scale, mission-critical systems to offer a variety of products and services, such as the design and construction of highly available, secure PostgreSQL deployments, the creation of cloud-native, highly available database provisioning solutions, and more.
To provide your company with unrivaled PostgreSQL experience, Crunchy Data is dedicated to hiring and investing in the greatest personnel available. It has been one round of funding for Crunchy Data. On March 1, 2018, funding was secured in a Series A round. Alsop Louie Partners provides funding for Crunchy Data.
Elauwit
Elauwit is primarily a content and technology company with an eye toward the future, and only secondarily an investment firm. Its primary goal is to serve specialized audiences by conveying targeted marketing and news content.
Established in 2002, Elauwit Connection is known for its preference for hiring University of South Carolina - Columbia alums (18.2% of current workers are USC alumni). Elauwit Connection is a little technology firm headquartered in Charleston, South Carolina, with 35 employees and $15.6M in yearly revenue.
Sunne.ws received an investment from Elauwit on January 1, 2011, worth $100,000.
GoodUnited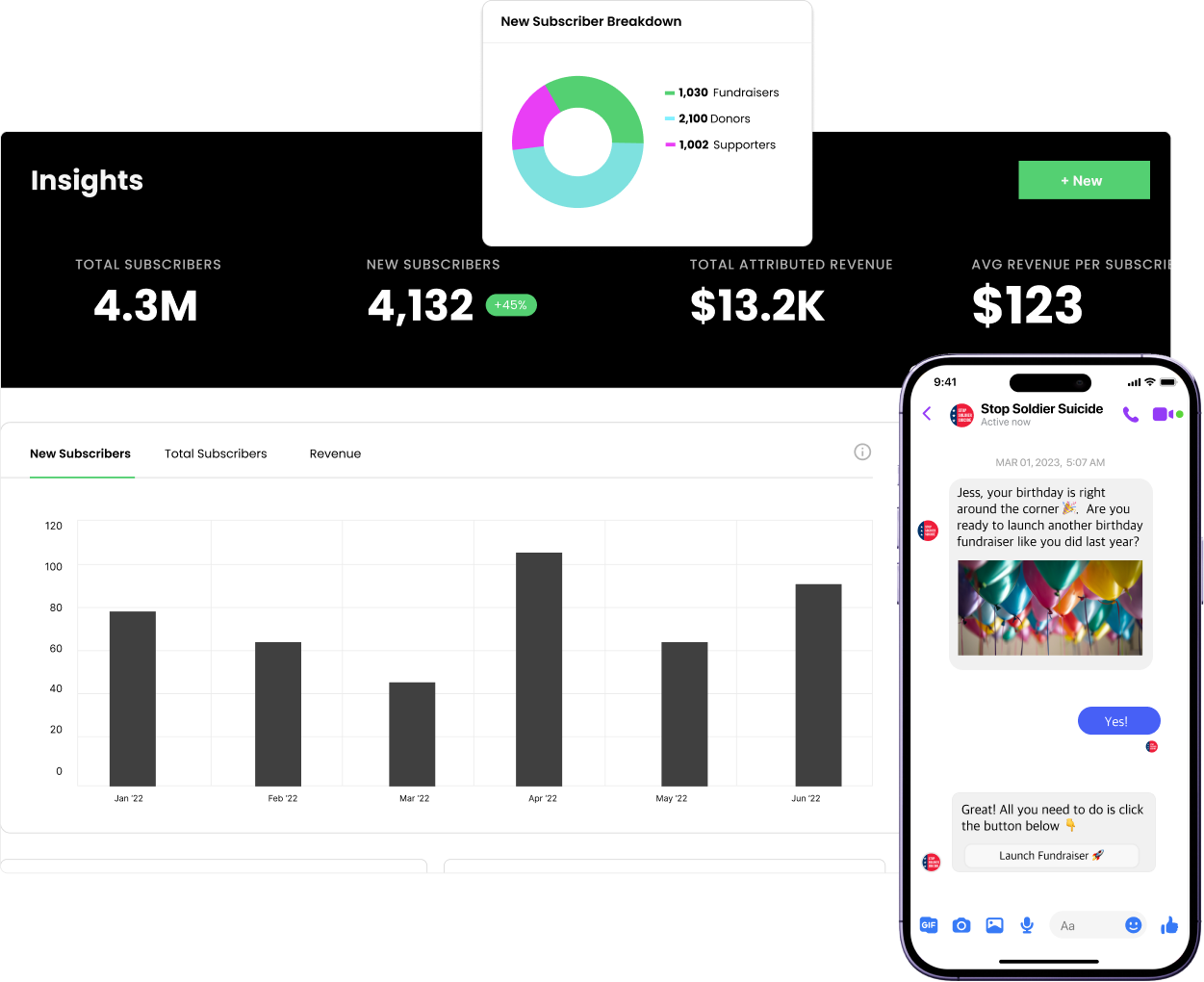 GoodUnited was founded in 2014 by Jeremy Berman and Nick Black as a conversational messaging platform for social media fundraising. Its goal is to assist NGOs in acquiring and activating supporters, building meaningful connections at scale, and increasing income through social media.
Throughout three investment rounds, GoodUnited has secured $1.8 million. The company's most recent round of fundraising was a Venture - Series Unknown round, which closed on October 1, 2021. There are two backers of GoodUnited.
The most recent investors include Stout Street Capital and the South Carolina Research Authority.
KBR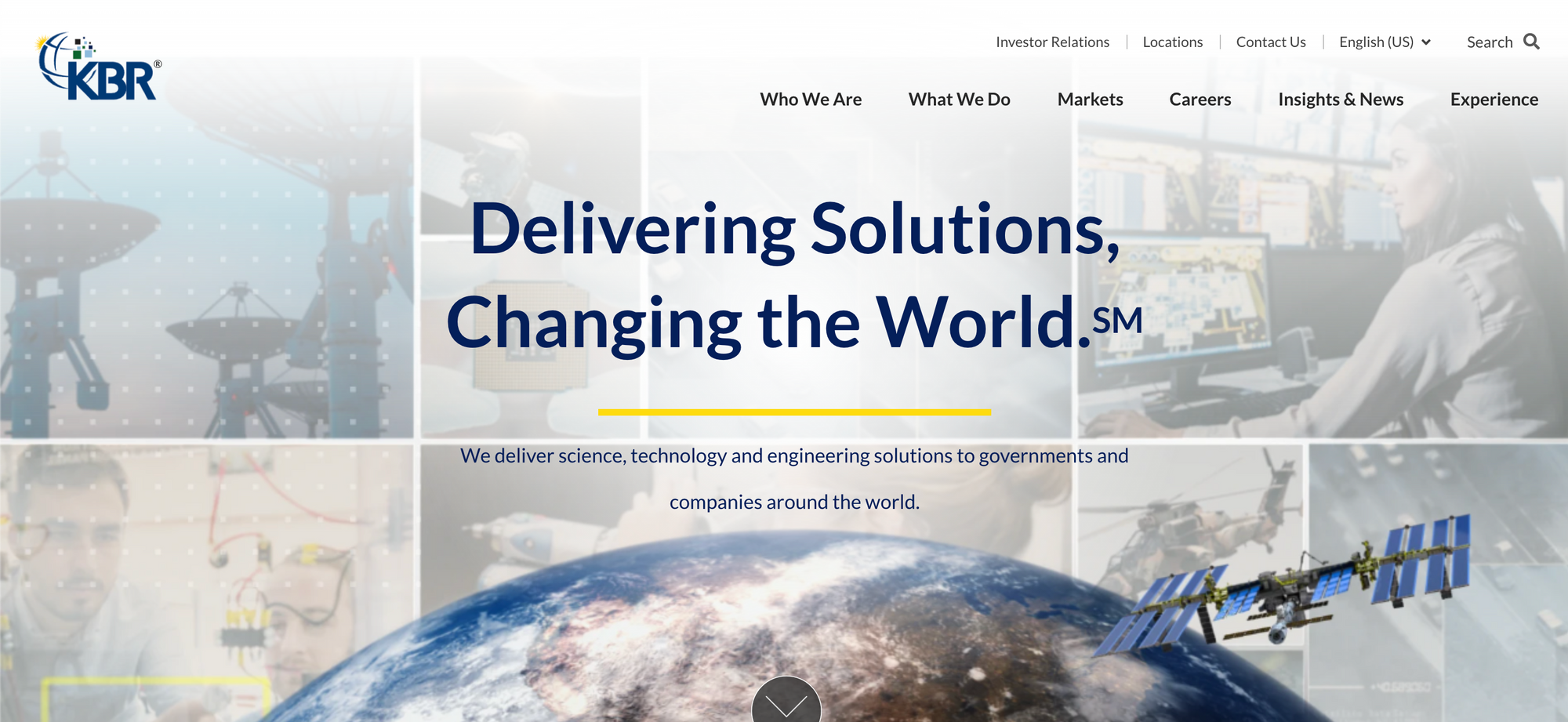 Morris Woodruff Kellogg established KBR in 1919, and the company's headquarters remain in Houston, Texas, often called the global energy capital. They have about 27,000 workers under their payroll in the Americas, Africa, Asia-Pacific, Australia, Europe, and the Middle East.
KBR is a technology-driven EPC firm that offers a wide variety of services through its Downstream, Technology, Oil & Gas, Government, and Power (IGP) Americas, Government, and Power (IGP) Europe, Middle East, and Africa, and Power (IGP) North American Government and Logistics, Canada Operations, U.S. Construction, Building Group, Industrial Services, and Ventures divisions.
KBR has purchased fifteen different companies. Acetica was the most recent company to be purchased by it on March 23rd, 2023.
PhishLabs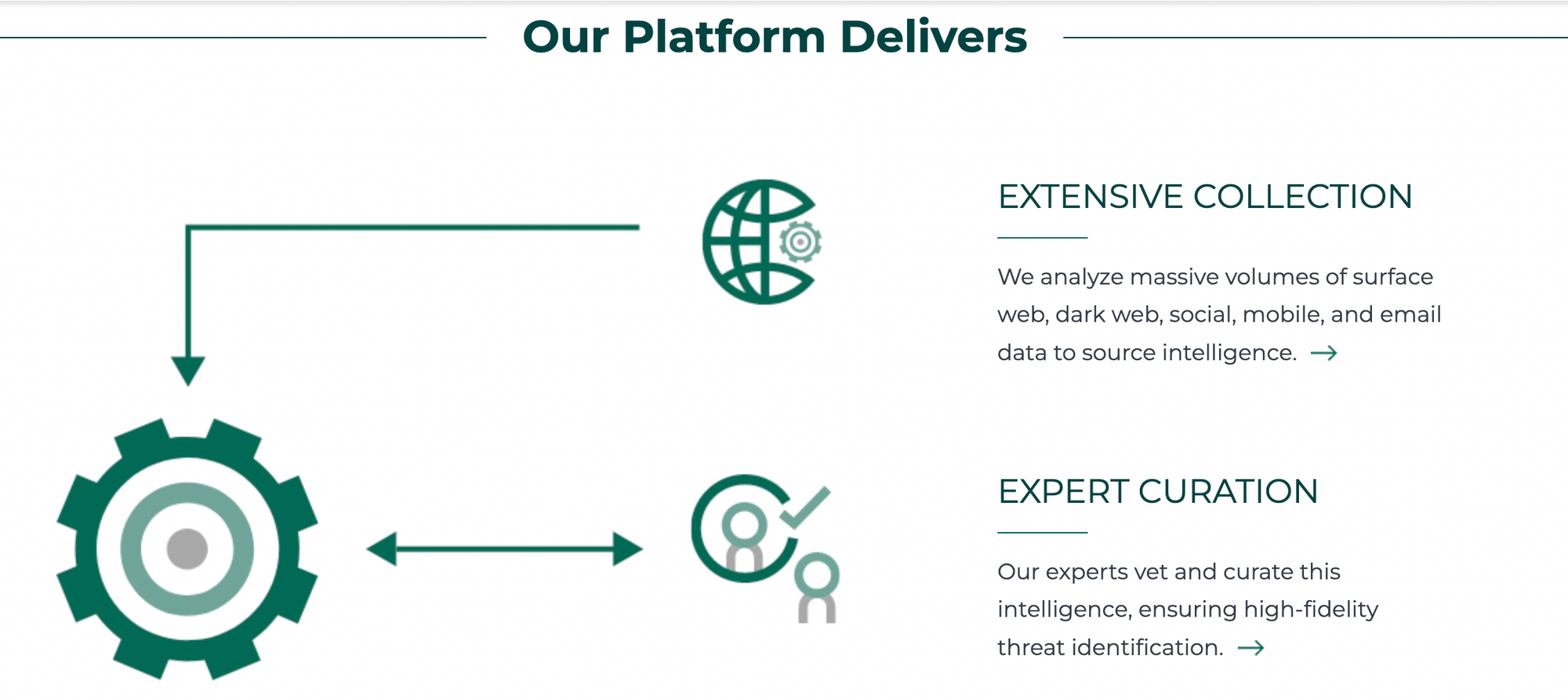 PhishLabs, founded in 2008 by John LaCour, is the go-to company for round-the-clock protection from cyberattacks designed to steal personal information. Four out of the five main banks in the United States put their faith in this enterprise.
To quickly identify, evaluate, and halt targeted assaults before they have an impact on companies, PhishLabs combines patented technology, intelligence, and human skills. Cyber defenses are bolstered and attack prevention is improved thanks to the company's extensive threat intelligence.
PhishLabs is a trusted partner of industry giants looking to efficiently combat online fraud, data breaches, and targeted assaults. Throughout four fundraising rounds, PhishLabs has raised $31.7 million. On May 11, 2018, it closed a Series D investment round, bringing in its most recent capital.
Three investors support PhishLabs' operations. Two of the newest investors are LNR Partners and Alerion Ventures. As of the 25th of November, 2015, PrivCo estimates that the post-money valuation of PhishLabs is between $10 million and $50 million.
Get a free trial to get the precise valuation and see other businesses that are valued similarly. On May 11th, 2018, PhishLabs bought BrandProtect.
PunchListUSA
PunchListUSA, founded in 2018 by Jimmy Banyas, Min Alexander, Rich Estes, and Tim Wolf, is the first real estate platform to digitize national home inspection data to provide rapid repair estimates and online service orders for homeowners, brokers, and institutional investors.
By leveraging proprietary technology and property data, the platform can provide house repair, renovation, and lifecycle services at scale via novel products, automated processes, and seamless interaction with industry partners.
The next evolution of the PunchListUSA marketplace will be powered by exclusive access to inspection data, enabling the delivery of services and products across the full spectrum of a home's lifetime to individual homeowners.
In total, PunchListUSA has received $48.7M in investment over 5 separate fundraising rounds.
The company most recently secured funding in a Series A round on July 27, 2022. Twelve individuals or companies have contributed to PunchListUSA. Bielsky Family Office and VentureSouth are the newest investors.
Questis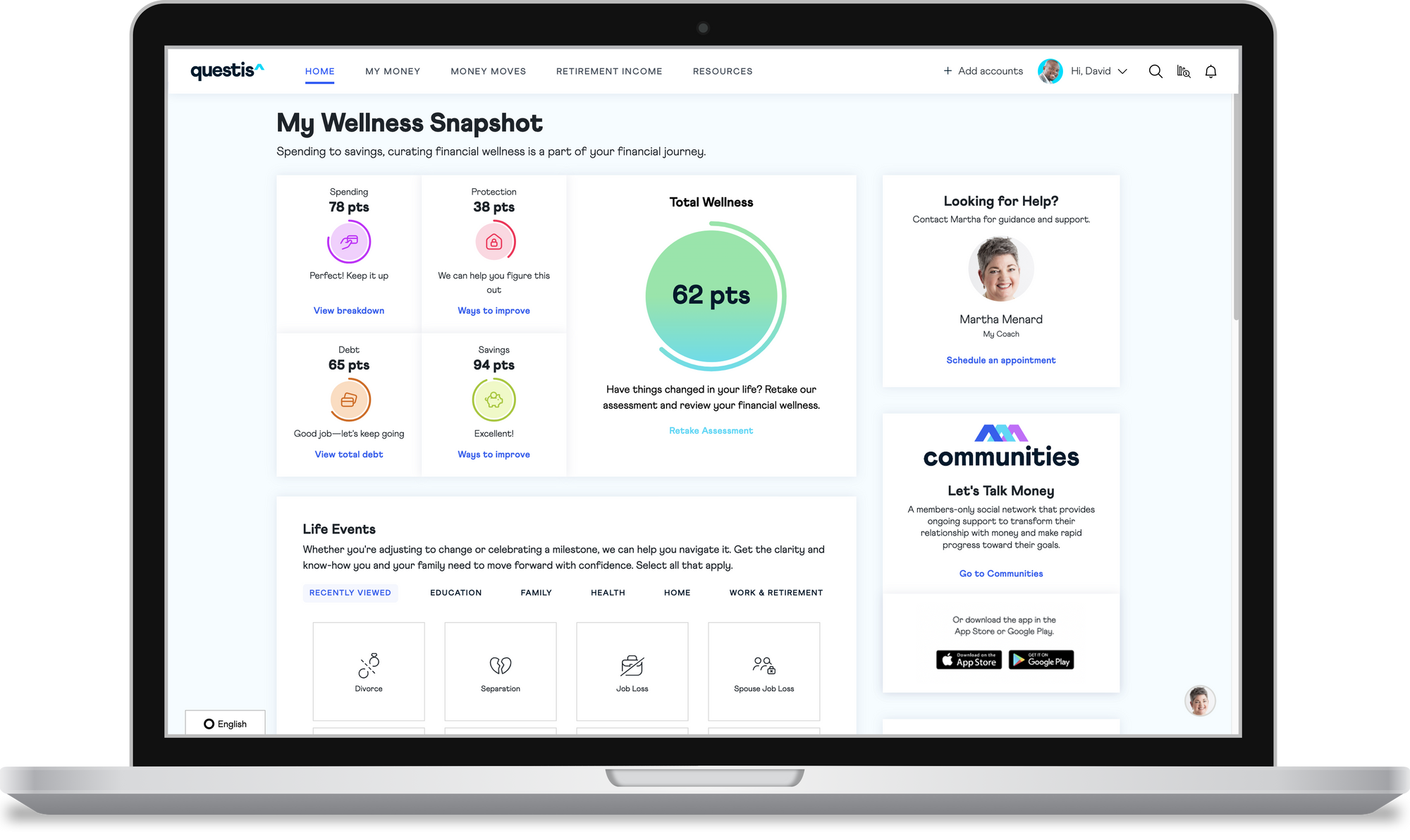 Questis, founded in 2014 by John Tabb and Steve Wilbourne, is a workforce financial empowerment company that offers a comprehensive personal finance solution for individuals, businesses, and financial advisers.
Businesses may become game-changing places to work for their workers by addressing the sources of financial strain. With our approach, individuals can experience profound financial healing and a clear road to financial independence.
Paycheck is where people are, and that's where our cutting-edge solution comes in: with sound behavioral research, tailored, predictive planning, in-person coaching, and a fresh, user-friendly interface.
Two separate fundraising rounds have brought Questis a total of $6.4 million. The company most recently received funding from a Venture - Series Unknown round on November 1, 2017. Two investors provide funding for Questis. Current investors include Meeting Street Capital and Good Growth Capital.
ShiftNOW
David Wise established shiftNOW in 2022 to serve the hospitality sector by matching employers with qualified hourly labor. It offers a versatile answer to the hospitality industry's most pressing issue: the scarcity of qualified workers.
Our mission is to provide companies more flexibility in how they find and hire elite talent, whether that's on a one-time basis, on an ongoing basis, or through a trial-to-hire arrangement, all while giving that talent a streamlined path to financial independence.
In all, ShiftNOW has received $2.5 million in investment from two separate waves. The company's most recent round of investment came from a Seed round on November 1st, 2022.
SPARC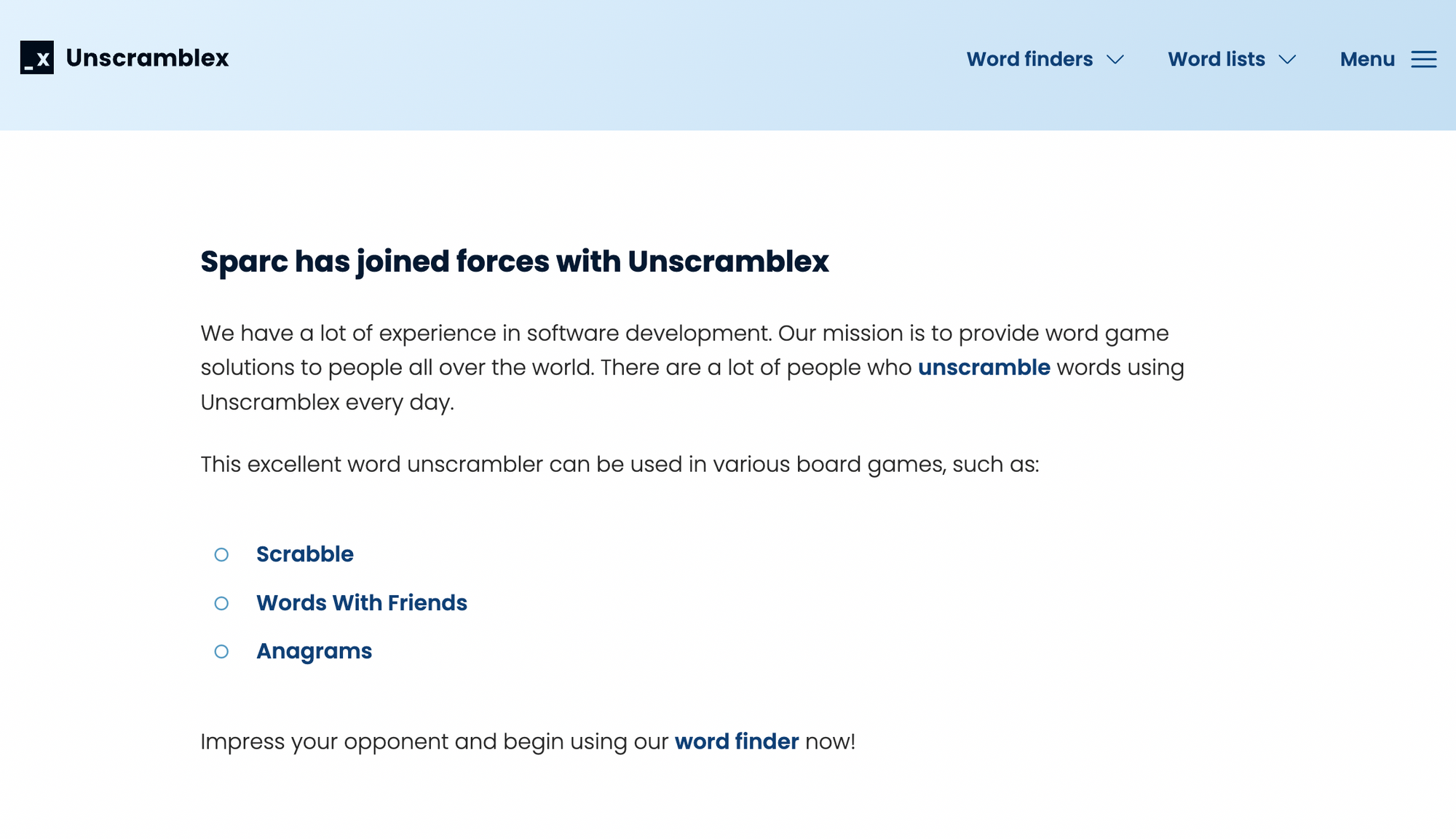 SPARC, short for "Sun Portable Architecture for Reduced Instruction Set Computing," was created by Sun Microsystems. Its layout was heavily influenced by the early 1980s experimental Berkeley RISC system.
SPARC, founded in 2009 by Eric Bowman, is a well-established firm that actively seeks out University of Illinois at Springfield alumni for employment. Specifically, 10.7% of SPARC's current staff are UI-S grads.
With a strong reputation as one of Charleston's best employers, SPARC has risen to the number seventeen spot on Zippia's list of the best places to work in the Holy City. SPARC has completed two investment rounds, raising a total of $3.5M.
The company most recently received the fund in the form of a Venture - Series Unknown round on January 1, 2019. There are two backers of SPARC. Eric Bowman and Poseidon Asset Management are the most recent backers.
Technica

Technica, formed in 2003 and headquartered in Charleston, South Carolina, is an international defense contractor with a focus on logistics, maintenance, warehousing, and information technology. Technica is constantly on the lookout for skilled new hires to ensure it can meet any emergency or ongoing need for staff.
So that government workers and troops may focus on what they do best, Technica collaborates with them to deliver global support services. Technica has an annual recurring revenue (ARR) of $10 million to $50 million.
Uncommon Giving
Users may search for organizations that are making a difference in the world through Uncommon Giving. People will be able to find new methods to make a difference, and the platform will aid NGOs in reaching a wider audience.
Gene and Ron Baldwin started the business, which is based in Charleston, South Carolina, in 2018. Three investment rounds have brought in a total of $24.3M for Uncommon Giving. The company most recently secured investment in the form of a Debt Financing round on September 23, 2020.
Vizbii Technologies
Vizbii Technologies, co-founded by Sullivan in 2013, has created a patented technological solution called Morphii that evaluates human experiences by recording responses to stimuli.
Users can self-report experience reactions such as emotions, moods, and bodily sensations, as well as the intensity with which they were felt, through digitally modified visuals. Morphii empowers its users to define their experiences in a streamlined, crystal-clear, and global manner.
Throughout two investment rounds, Vizbii Technologies (Morphii) has brought in $3 million. On January 8, 2019, it completed a Convertible Note fundraising round. SC Launch, Inc. is the primary backer of Vizbii Technologies' Morphii platform.