Florida, or the Sunshine State, might be known for its white sand beaches and the Everglades.
However, Florida is a growing hub for startups and aspiring entrepreneurs.
Some of its thriving startups have something to do with information technology.
These startups cater to various industries' needs in the most innovative ways.
Florida may not be at par with the United States' top tech startup destinations, such as Silicon Valley.
However, it's becoming a serious tech startup hub on the East Coast.
So, here are the 15 tech companies in Florida for your reference.
Rocket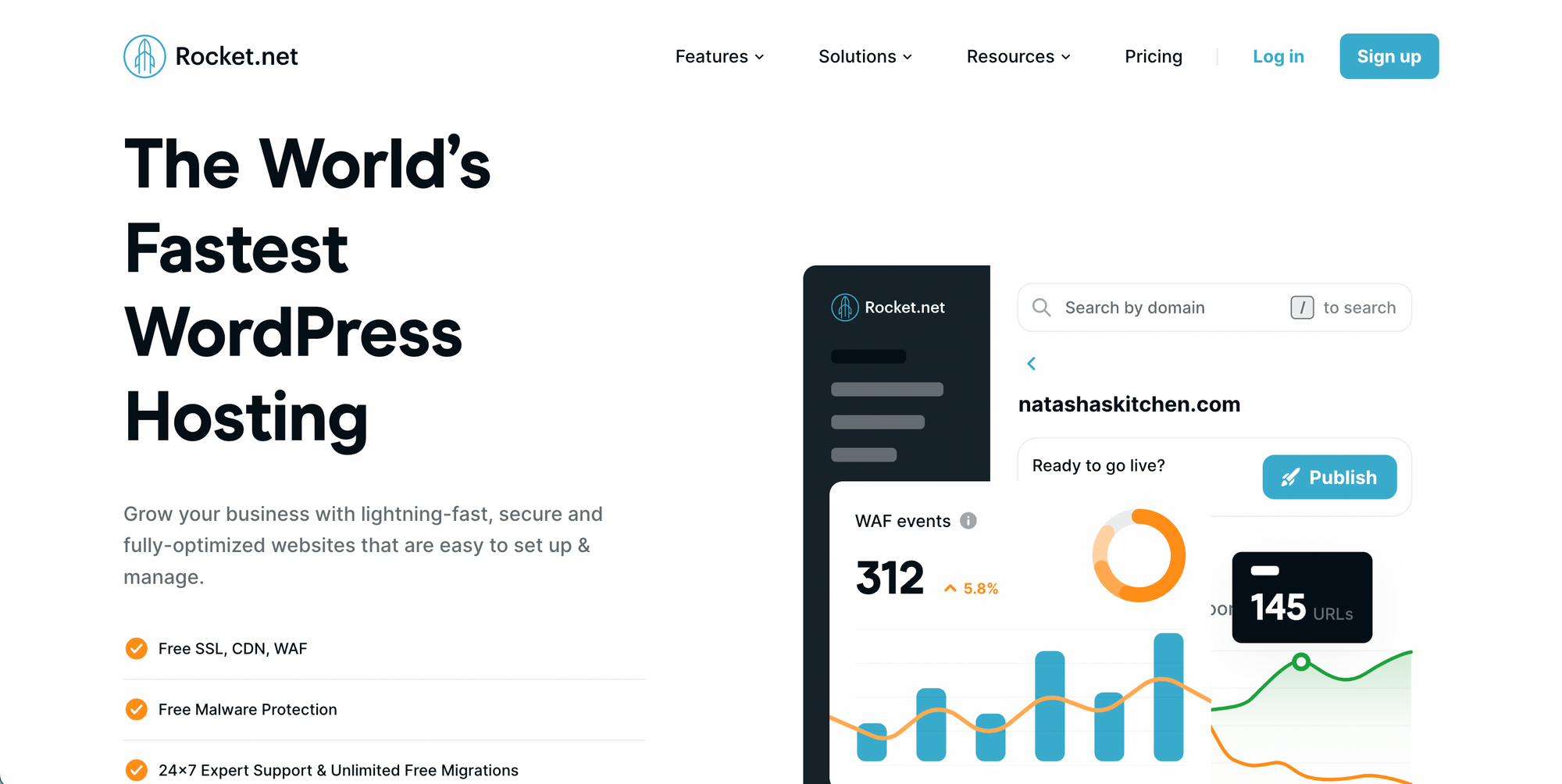 Rocket is a fast-growing managed WordPress hosting service provider based in Jupiter, Florida.
Its platform caters to agencies and individuals by harnessing the untapped powers of your WordPress software.
This tech startup, founded in 2020, offers an all-in-one approach for all your WordPress needs.
It boasts of using the most innovative approaches today through Cloudflare in an enterprise-level experience.
One benefit you'll get from using its platform includes prioritized traffic caching and routing for each Cloudflare location for each client.
Behind Rocket's prowess in the WordPress hosting capability is its founders, who have a combined 30-year experience in the industry.
Some of its founders' most notable works include helping develop other hosting platforms such as GoDaddy, HostGator, HostNine, etc.
Boca Code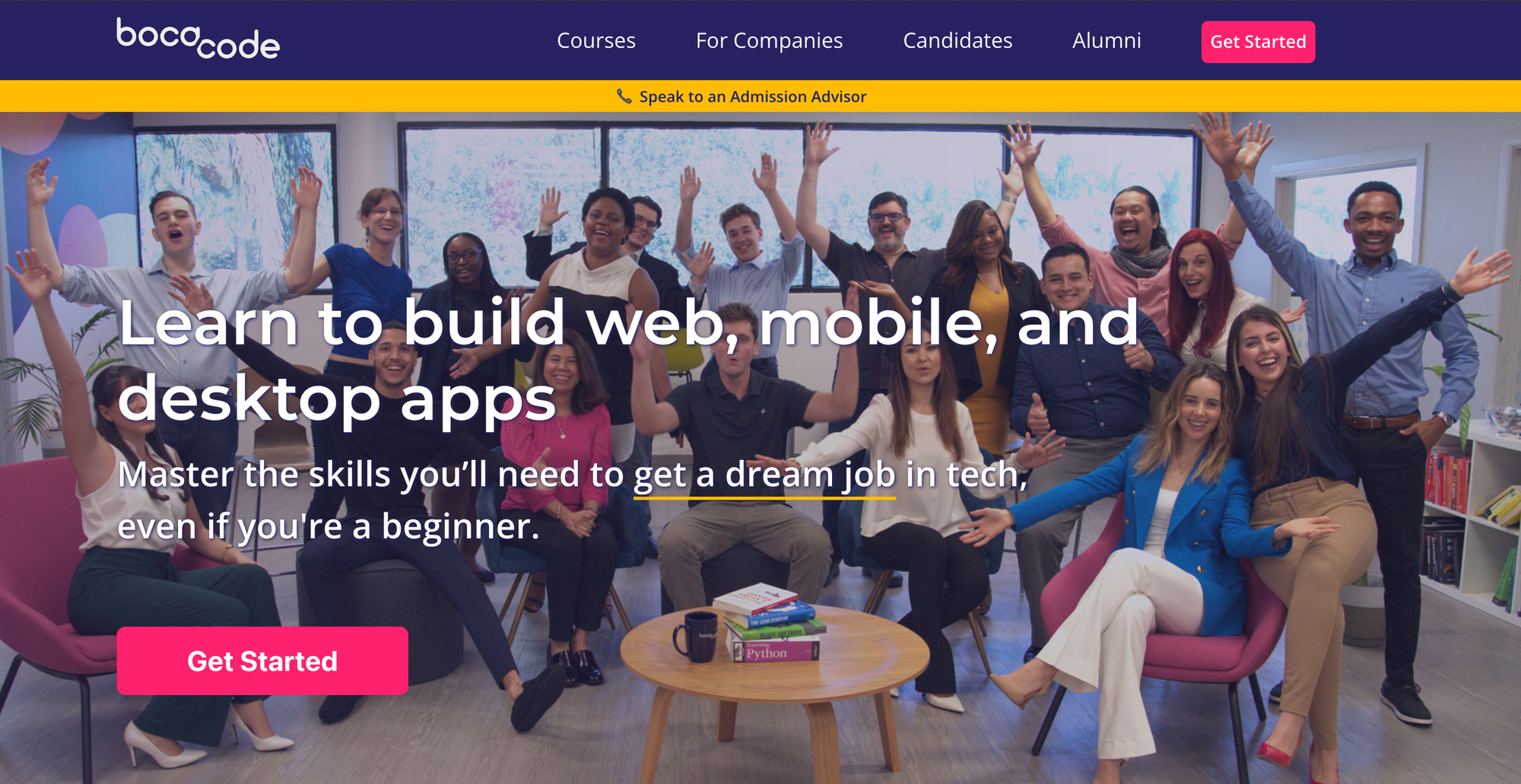 Boca Code is an online coding school based in Boca Raton, Florida.
This renowned online education technology startup was founded in 2020.
It takes pride as one of the nation's most innovative and highly successful online coding academies.
It offers comprehensive virtual tech training to its enrollees.
In addition, it has an immersive and realistic approach to its coding programs.
It includes coding real projects for actual companies for its enrolees to hone their coding skills.
Its program is manned by a seasoned instructional team that utilizes the best and latest coding programs, guaranteeing its enrollees the best training.
Another reason to enroll at this coding academy is its tightly-knitted community which helps everyone overcome tough coding challenges.
Its coding programs include an introduction to web development, Javascript, data analytics, and Python.
It also includes mobile app development and other coding/programming-related courses.
You can learn all these through its hassle-free comprehensive virtual tech training.
Premier Virtual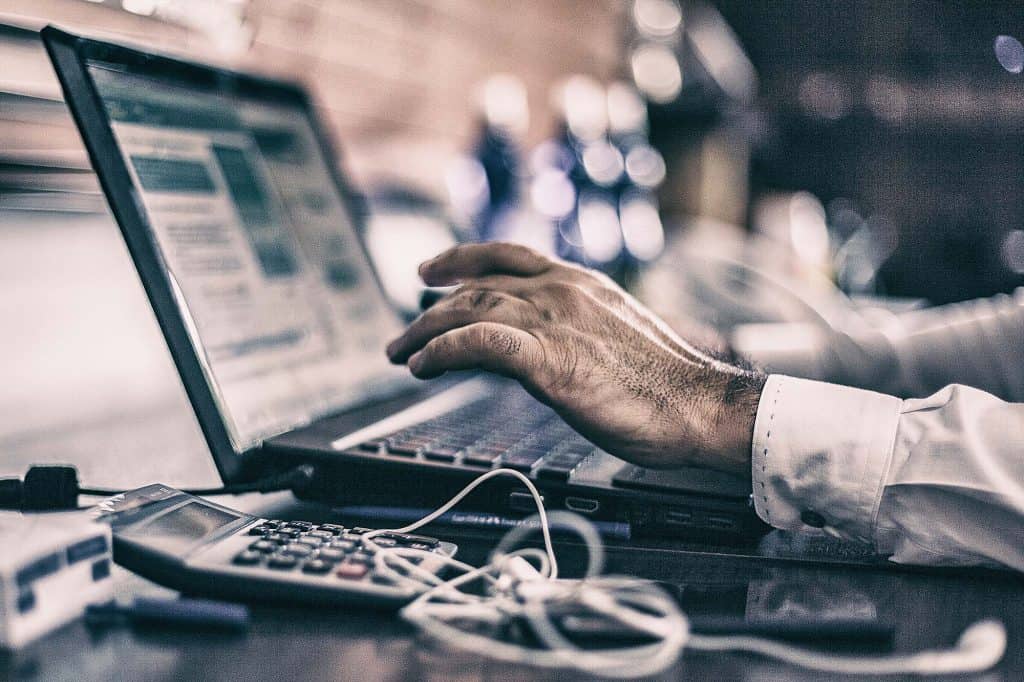 Premier Virtual is a startup specializing in multi-functional software-as-a-service (SaaS) platforms.
It mainly caters to employers who want a seamless and hassle-free recruitment process.
This startup boasts an online recruitment platform to facilitate employers' hiring process.
It has custom-built software designed to draw employers more new job applicants with minimal effort in its virtual recruitment platform.
In addition, it uses innovative technology, letting its clients have enhanced user analytics.
Fascinatingly, this platform was a product of the combined knowledge and experience of its co-founders, who started hosting in-person job fairs over a decade ago.
Furthermore, its owners are military veterans who aim to give back to the military community.
The special discounted rates to fellow veterans needing a seamless virtual recruitment platform as a testament to their charitable deed.
Amazingly, Premier Virtual claimed its platform had helped over 60,000 employers and tapped over 700,000 job seekers.
Mybundle.tv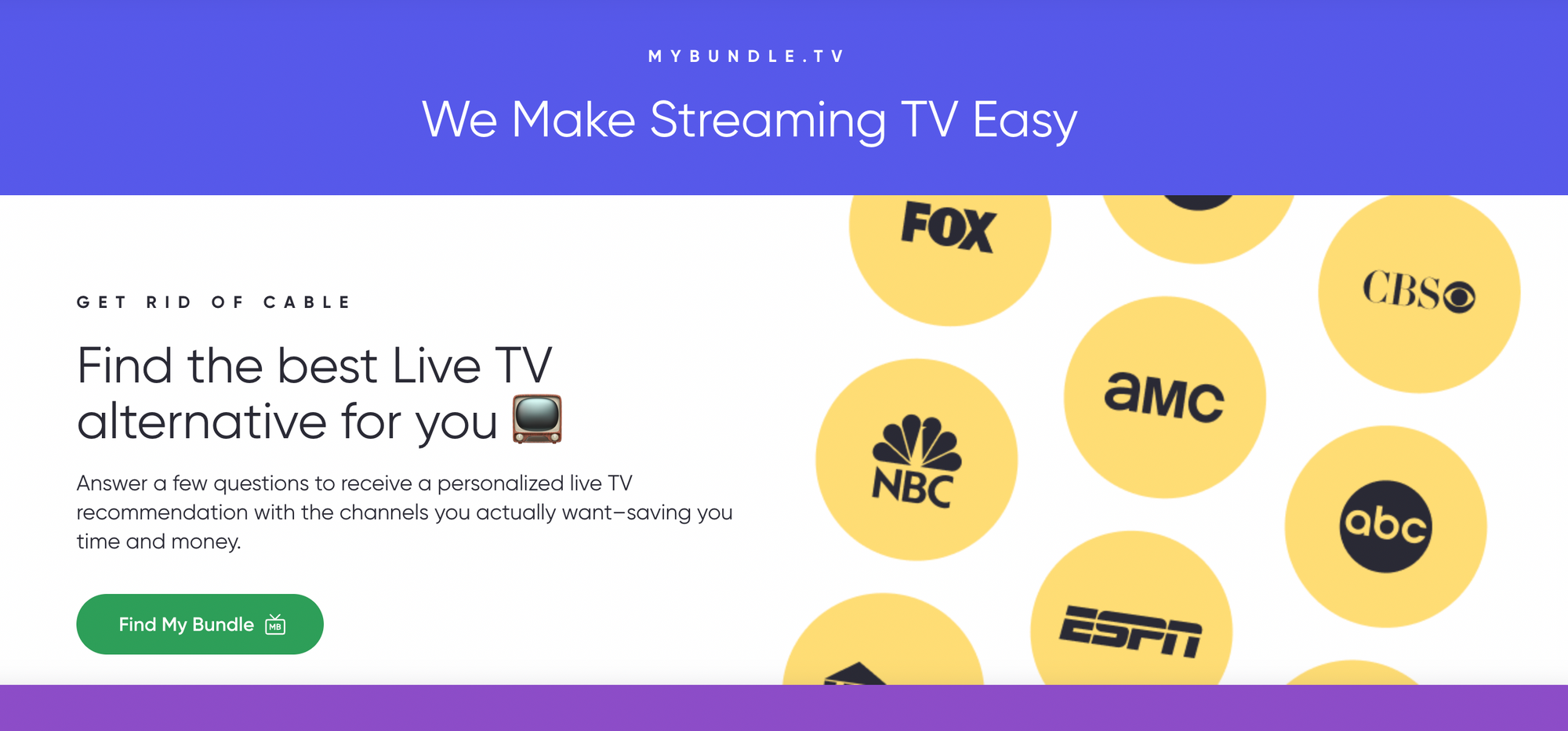 Mybundle.tv offers a simplified television streaming service.
It serves as an aggregator connecting consumers, broadband providers, and streaming services through its platform.
This tech startup is based in Fort Lauderdale and was founded in 2019.
Its online platform allows customers to choose and sign-up for the best streaming services that fit their viewing habits and budget.
In addition, it allows its customers to choose their preferences, such as favorite television channels and genres.
It then provides the ideal streaming package and recommendations they can subscribe to its platform.
It taps over 150 streaming services and over 30 broadband service providers in the United States.
One of the founder's inspirations to develop such a platform is to offer a hassle-free solution to the overwhelming number of available streaming services.
So, whether you're searching for the best service or want to save money on a streaming service, Mybundle.tv has everything you need.
HEALTHdrum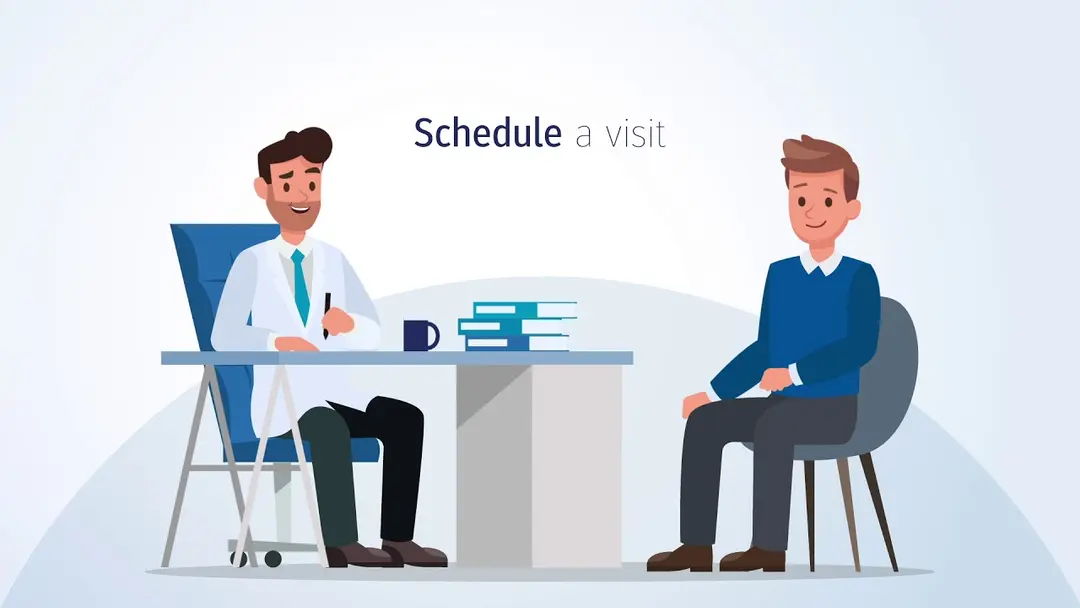 HEALTHdrum is an online insurance technology and healthcare marketplace startup based in Coral Springs.
A seasoned healthcare advisor and a computer science expert founded this startup in 2020.
It offers a cost-transparent and cost-efficient online healthcare marketplace.
It mainly caters to those self-pay and routine care patients who require direct healthcare providers without restrictions.
Since healthcare is a major concern, it's no surprise that many seek affordable, hassle-free healthcare services online.
Thus, this startup provides easy access to the healthcare marketplace at the most affordable price possible.
HEALTHdrum guarantees its rates are ideal for part-time workers and employees who live on an average wage.
Meanwhile, employers can also benefit from its service with its affordable health plans and savings accounts.
SustainaBase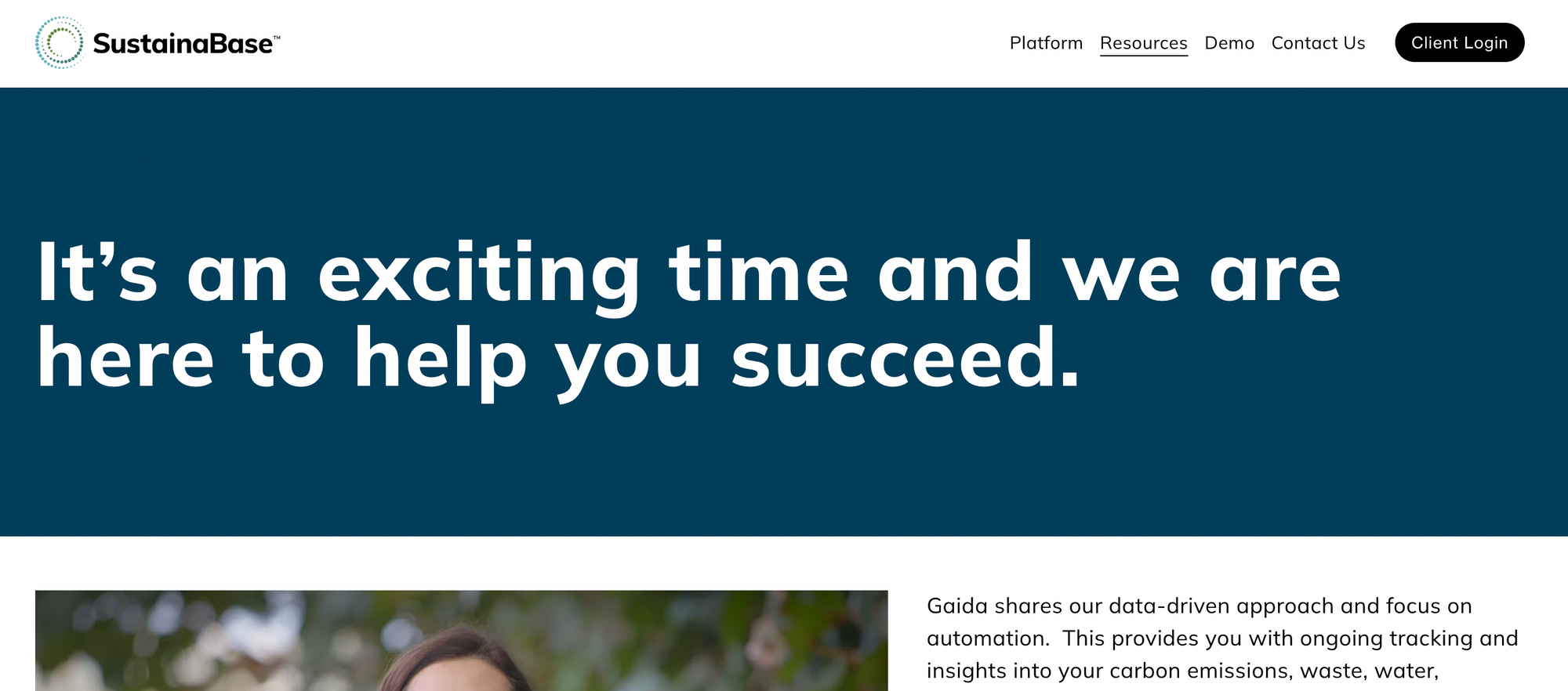 SustainaBase is a West Palm Beach-based startup with a software platform designed to protect the environment.
Its platform offers seamless and dynamic carbon emission, water, and waste management and reporting for its clients.
Most of its clients work in a company's environmental, social, and corporate governance that aims for zero or neutral carbon waste goals.
SustainaBase boasts a modern tracking technology for carbon emissions and sustainability.
Fascinatingly, its platform was designed by programmers with the help of environmental scientists.
Its tracking technology is designed after an industry's environmental, social, and corporate governance standards.
At the same time, its platform delivers valuable data and analytics on greenhouse gas inventories worth decades seamlessly without wasting too much time.
Virtual Badge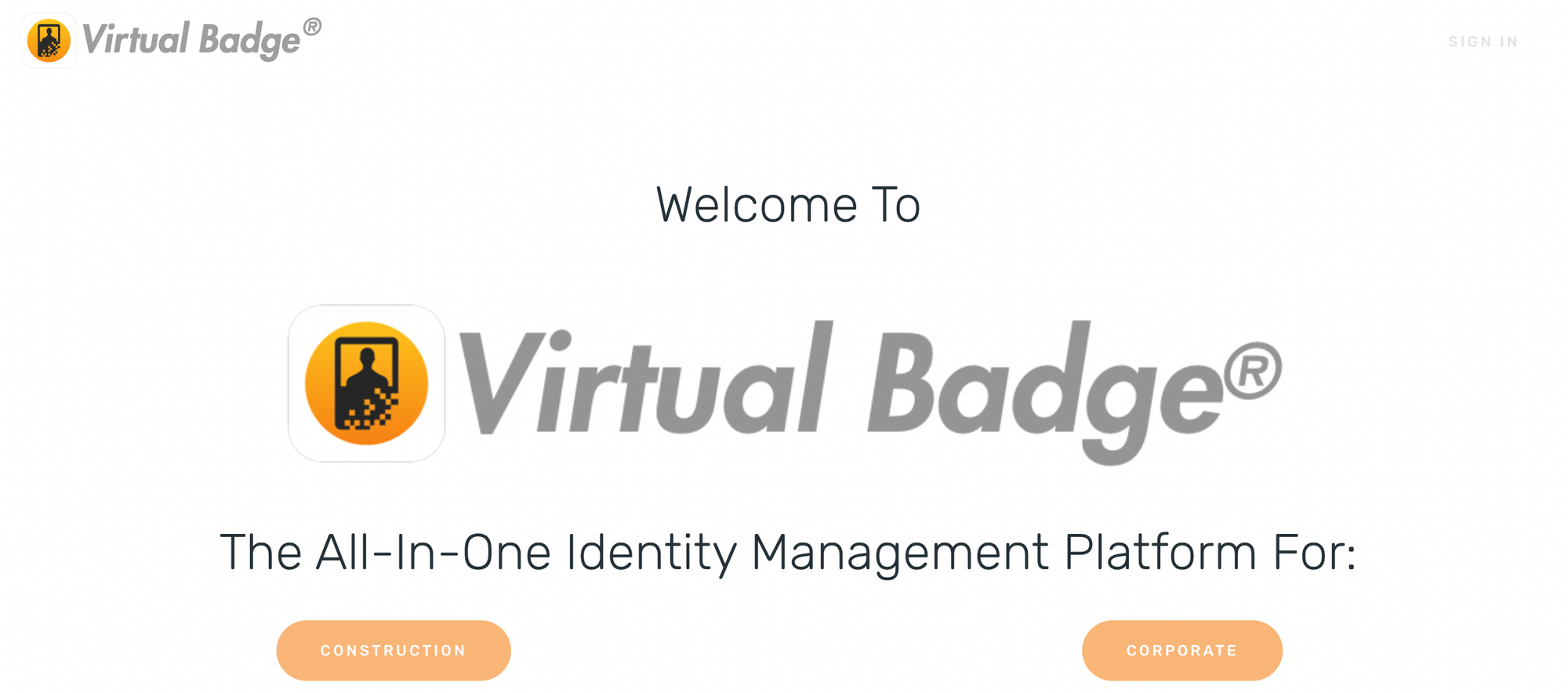 Virtual Badge is one of the tech startups venturing into the growing demand for virtual identification badges.
This startup, founded in 2019 in Miami, is a web-based and mobile data and badging collection solution.
Fascinatingly, its founders accidentally conceptualized this app as an emergency and disaster response service.
They later realized that their digital identity system was an effective tracker.
That concept was then developed into a solution, paving the way for this virtual identification badge.
It focuses on providing clients with efficient information collection and analysis like most top-notch virtual identification badges.
Also, the app is designed primarily for mobile devices for convenience and accessibility.
However, this app stands out among other virtual identification badge companies for its unique and beneficial features.
It caters to human resources, security, and companies to ensure personnel compliance through accurate tracking.
Besides identification, Virtual Badge can also be used for background checks, attendance, and employer time tracking.
Imanyco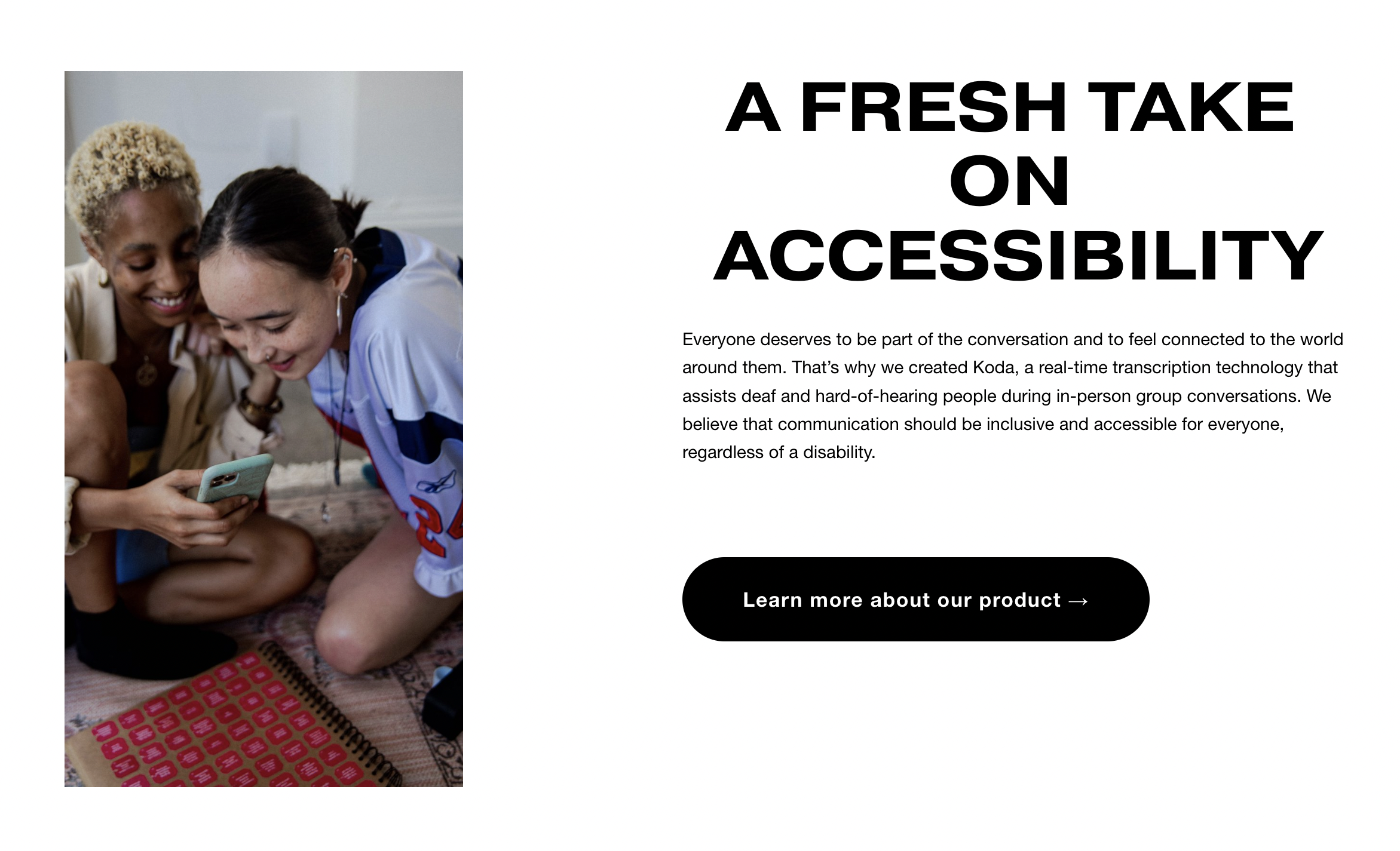 Imanyco is one of the most unique and inspiring tech startups in Florida.
This startup developed a live transcription app to assist deaf people during in-person conversations.
Two dynamic partners founded this startup in 2019 in West Palm Beach.
One of its co-founders is an entrepreneur and deaf advocate.
At the same time, the other one advocates for good technology.
Together, they combined their ideas and knowledge, which paved the way to developing this amazing app.
One of its primary missions is to improve accessibility and improved communication for the members of the deaf community.
The app uses a live transcription technology called Koda.
Koda is a patented real-time transcription technology developed by Imanyco's founders.
It assists hard-of-hearing and deaf people during online or in-person group conversations.
This technology transcribes word-for-word to everyone who speaks through its web-based app for the deaf person to understand.
This way, deaf people have a more straightforward and empowering way of communicating with everyone through this app.
GetSpeedBack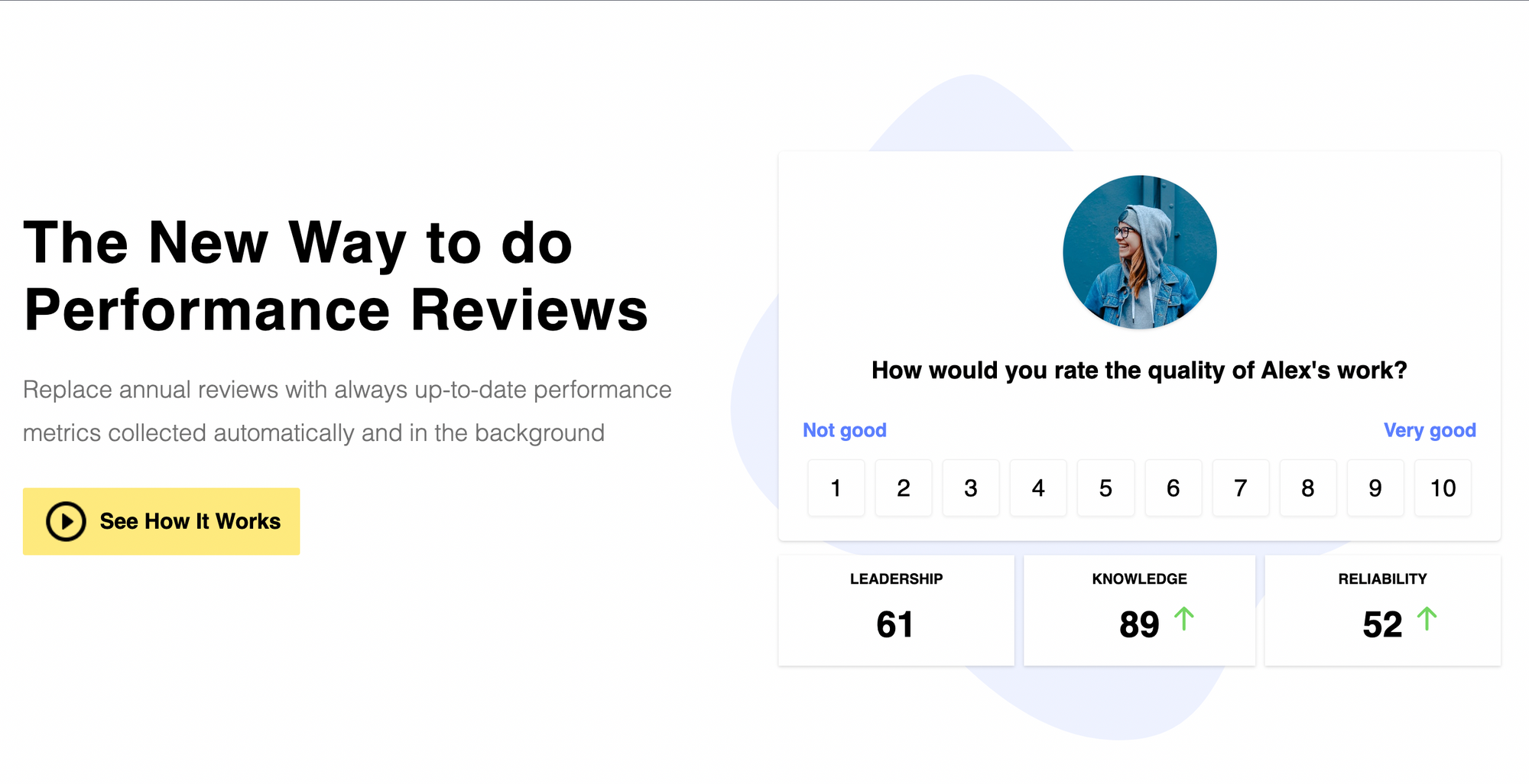 GetSpeedBack is an automation platform used by employers for performance reviews.
It mainly supports cross-team management to scale and conveniently improve a company's team performance.
This tech startup, founded in Boca Raton in 2019, focuses on developing and designing an automation platform that offers many benefits to its clients.
One major benefit is it encourages employers and employees to grow together.
The automated platform helps process employee performance review data faster and more accurately to achieve one of its major benefits.
Human Resource officers benefit most from this automated platform while doing regular employee performance reviews.
However, GetSpeedBack exceeded its usual service to stand out among other startups with similar services.
It's through its customizable categories tailored to its client's unique needs.
Plus, it has dynamic feedback requests, data analytics, review styles, adjustable review relationships, real-time insights, and pulse surveys.
ShowUp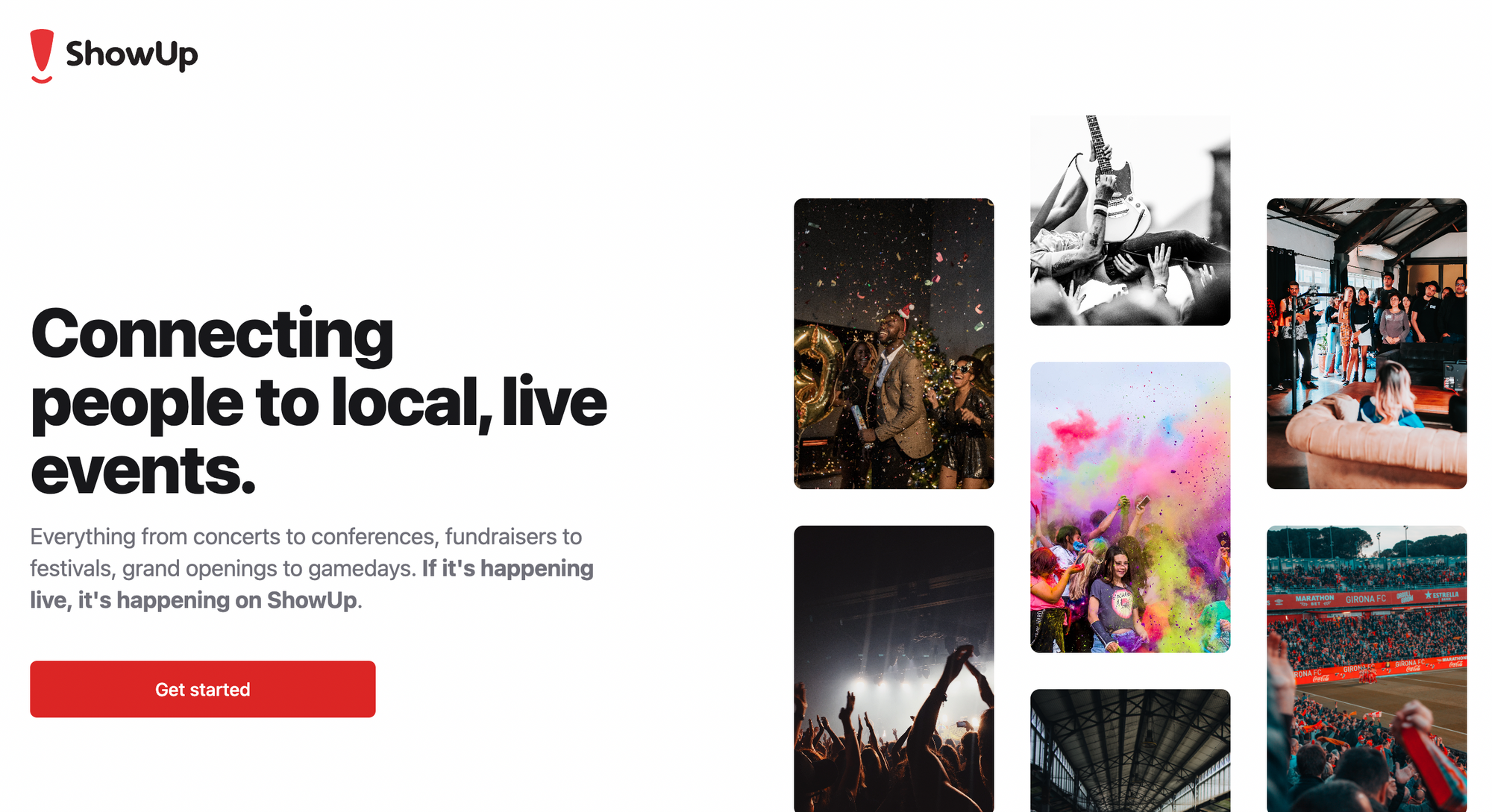 ShowUp is a web-based and mobile application promoting local live events founded in 2021 in West Palm Beach.
It's a mobile app letting people find upcoming live events nearby.
These events include concerts, festivals, parties, and other related activities nearby.
Its founder developed the app as he felt the need to update everyone on the latest events near them.
However, its founder exceeded his initial concept by developing the app more efficiently with several fantastic features.
One of these features lets users create events and promote them through the app.
At the same time, they can invite affiliates.
They can also offer early access to tickets, discounts, special seating, and other perks.
This app can be conveniently downloaded on both iOs and Android mobile devices.
Most importantly, ShowUp utilizes geofence technology for a faster way to find events they're interested in attending.
Archimedes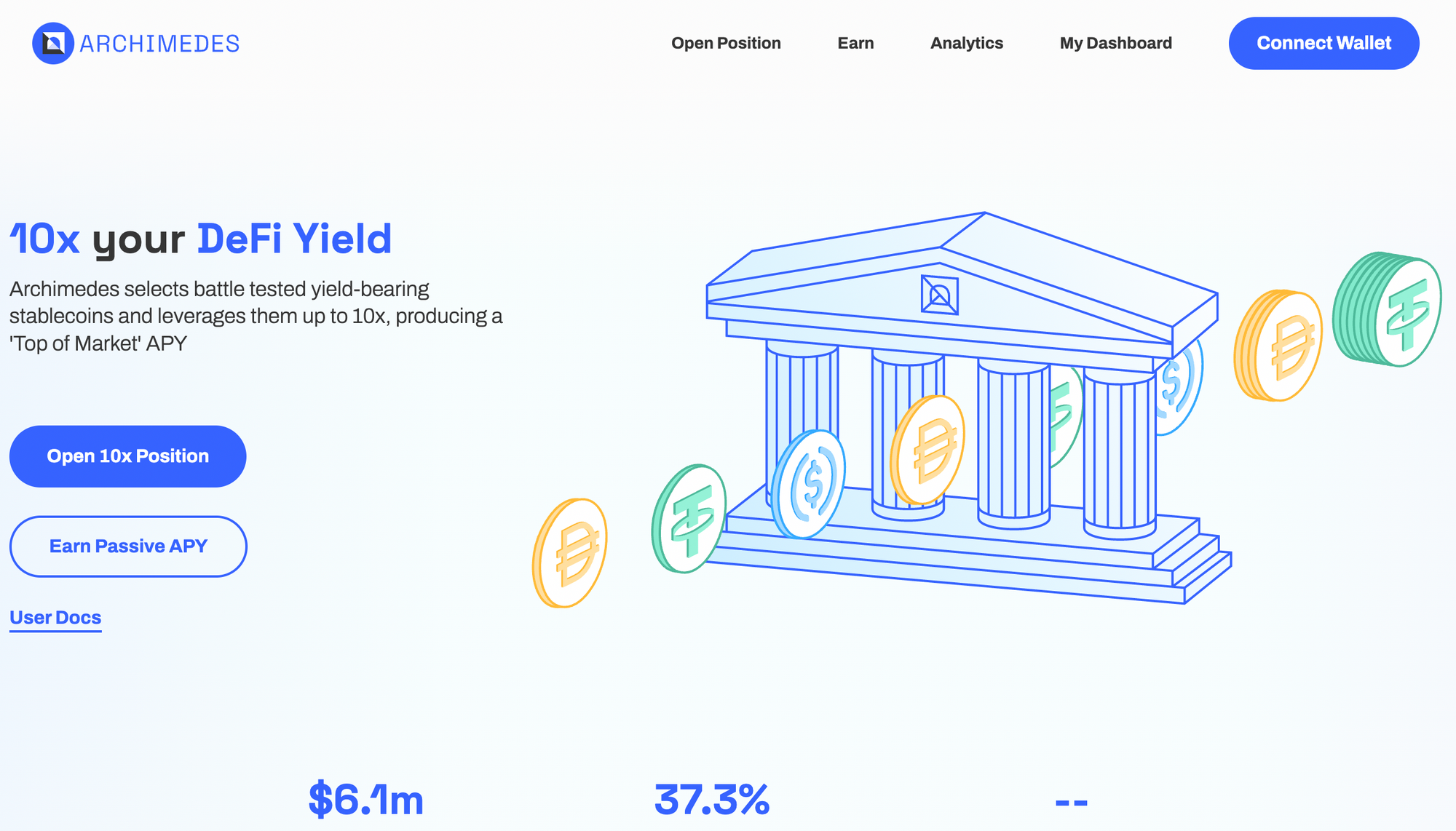 Archimedes is a Miami-based leverage protocol startup founded in 2022.
It utilizes the Ethereum blockchain and protocols that empower the blockchain's decentralized, actively managed funds to be used for borrowing and lending.
This financial technology (fintech) startup was founded in late 2022.
One of its founders revealed that he built the startup's solution based on his engineering work while still with Netflix.
They built their brand from that work, leading them to develop this solution.
Its platform allows lenders to earn generously top-of-market Annual Percentage Yield (APY).
In crypto terms, APY means measuring the amount of money the user earns annually based on their interest-bearing account.
Not only that, but Archimedes is also a recommended platform for its outstanding security, efficiency, and optimization.
Moderne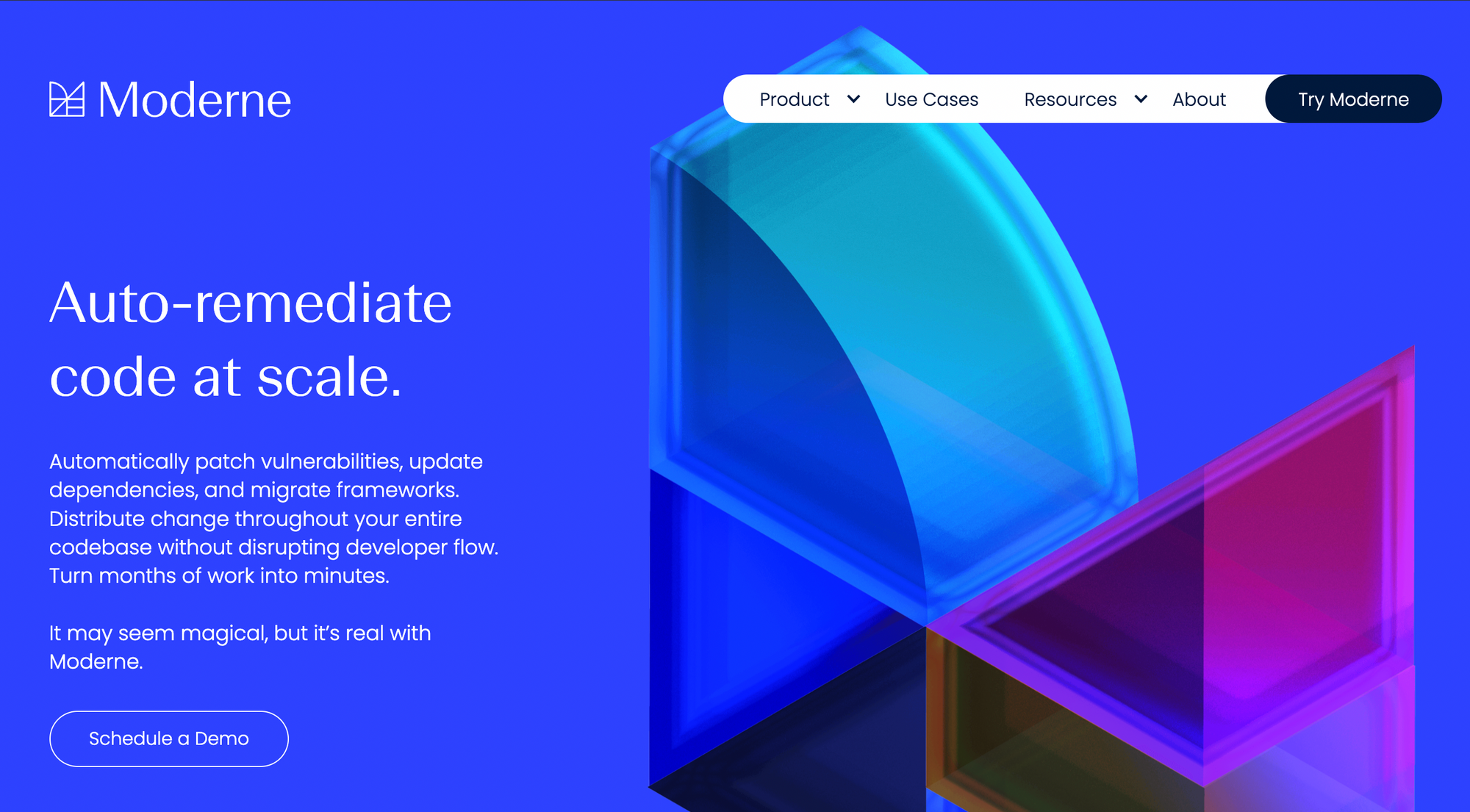 Moderne is a Miami-based startup founded in 2020, specializing in cyber security.
It mainly develops enterprise-level and revolutionary automated code tools.
Its platform promises a more time-efficient or, instead, time-saving code analysis, streamlining it to minutes from thousands of hours of code analysis.
It means doing months-long projects such as data migration is streamlined into a few hours of work.
Behind this fantastic service are Moderne's revolutionary automated remediation platform and tools.
Slushy
Slushy is another Miami-based startup that offers a secure mobile application for content creators.
It was founded in 2020 and continues to grow and influence content creators in the region today.
This startup's platform allows content creators to promote themselves.
At the same time, they can expand their reach, establish their audience, and monetize their content.
It's the same as other platforms you can find on the internet.
However, Slushy's platform is tech-driven, giving content creators access to more advanced tools.
This way, its content creators have a deeper insight.
They can understand audience preferences, behaviors, and other valuable data to deliver the best content.
Sardine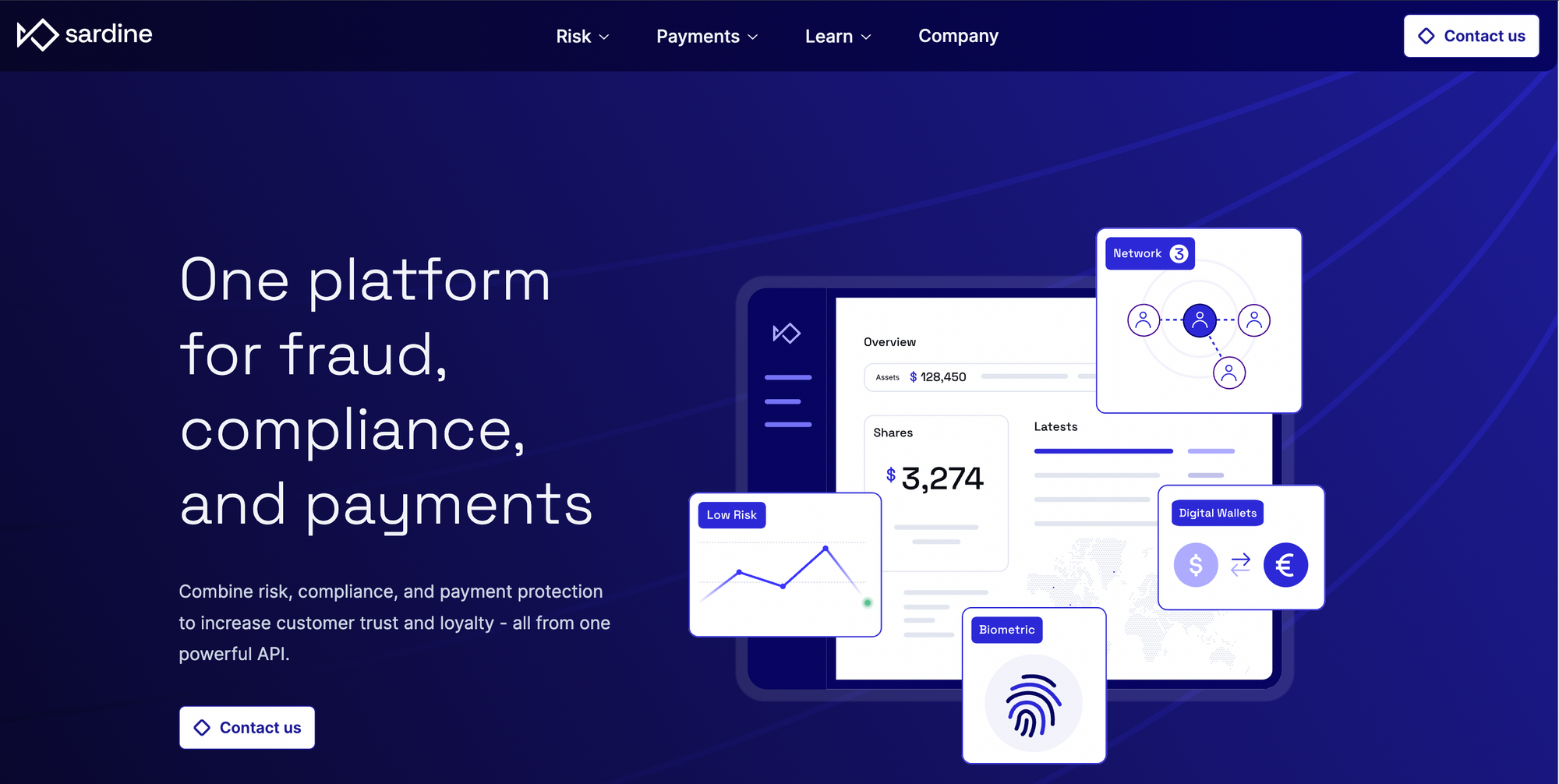 Sardine is an online security platform developed by a Miami-based startup in 2020.
It mainly caters to the cryptocurrency, fraud detection, and financial technology sectors.
It boasts a fraud prevention-as-a-service platform solution.
Its platform uses state-of-the-art technology for its behavior, biometrics data collection, and device intelligence.
It helps prevent desktop scams, bizarre behaviors, and fake devices from breaching their client's systems.
In return, its clients can freely move with peace of mind through its fraud prevention and compliance software.
To add more, Sardine has a capable Application Programming Interface (API) that harnesses useful features for compliance, risk protection, and payment solutions.
The Cobblers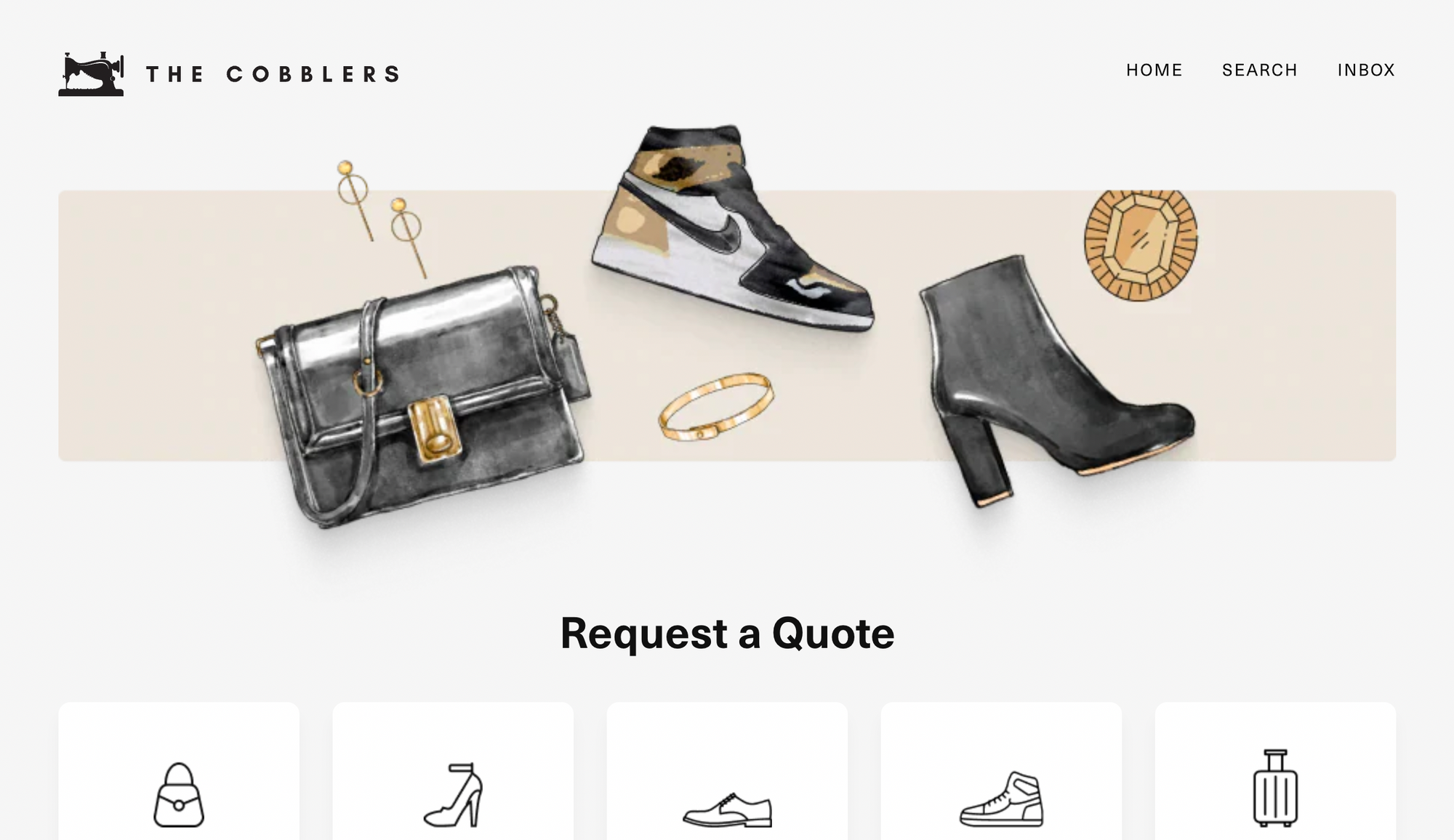 Lastly, the Cobblers is a consumer goods startup founded
in 2020 in Miami.
Unlike your typical tech startup, this one focuses on the fashion-technology sector.
It focuses on providing everyone in the fashion world with more sustainable services and solutions.
Its e-commerce platform lets fashionistas customize, repair, restore, and clean their precious clothing items, especially hype kicks and designer apparel.
The Cobblers serve their clients through seamless online services, where they can schedule their preferred service anytime.
So, whenever your Air Jordan 1's needs a thorough cleaning, this startup is your go-to solution.