Washington DC is the US capital and one of the biggest cities on the East Coast. The area is also home to a number of very well-known tech companies. You can find all kinds of tech companies providing a wide variety of services to both US-based and international clients.
If you are looking for jobs, investment opportunities, or service providers, Washington, DC is an excellent region to search. Here are some of the top tech companies from Washington, DC.
Computer World Services Corp. (CWS)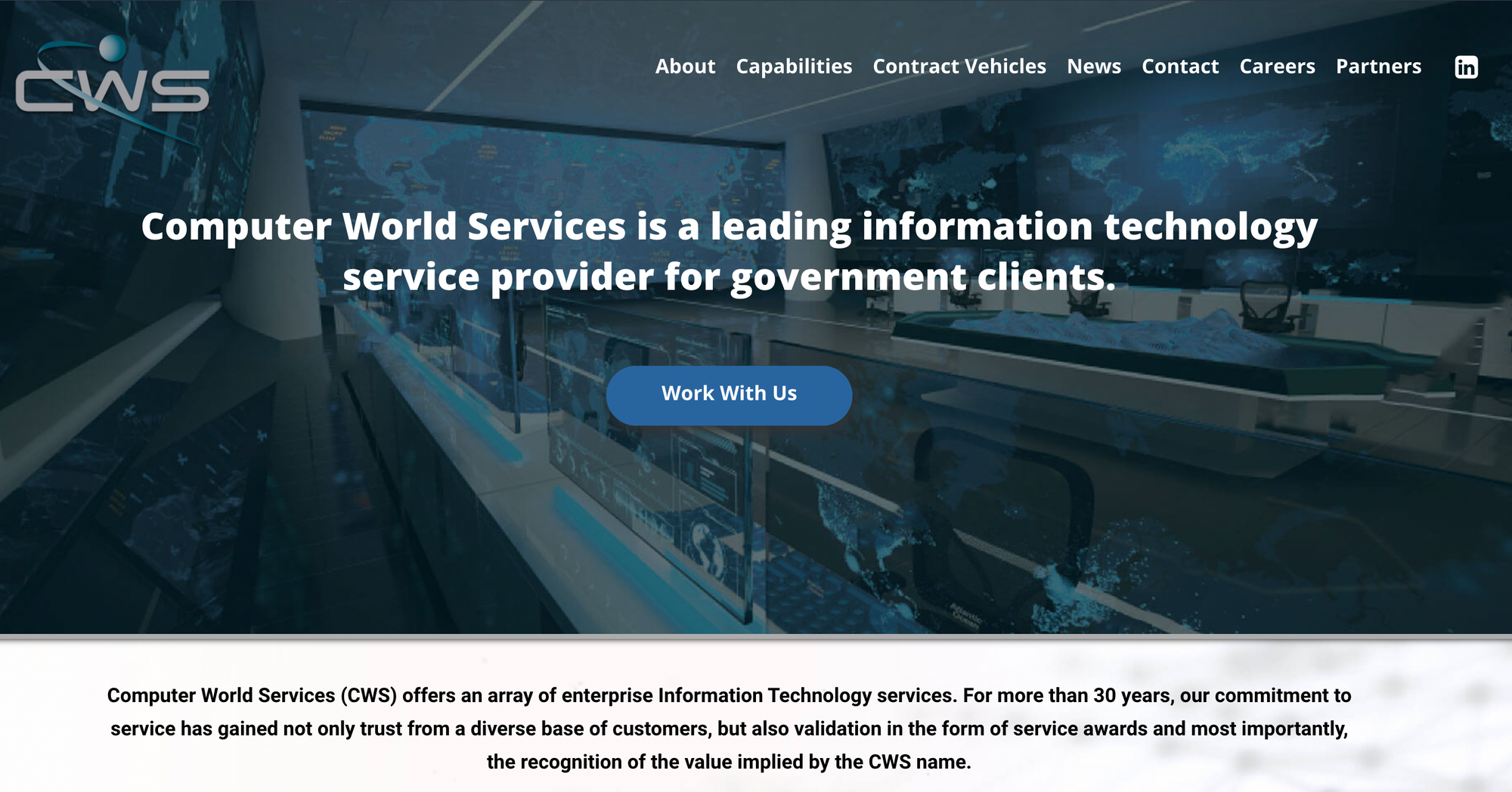 CWS is one of the oldest tech companies based in the DC area. It was founded in 1990, and since then, it has opened up branches in many different parts of the US.
CWS provides a range of services in many different areas, including program management, software development, artificial intelligence, cybersecurity, IT consulting, and others.
This company focuses on serving federal agencies and various government bodies but also provides services to private clients and other commercial consumers around the world. In particular, CWS works with a lot of agencies and companies in the defense and intelligence sectors.
Since 2018 Jurgen Hofling has served as the CEO. To date, the company is a privately owned enterprise and does not have a lot of information surrounding funding other than a PPP loan for $5 million in 2020.
EAB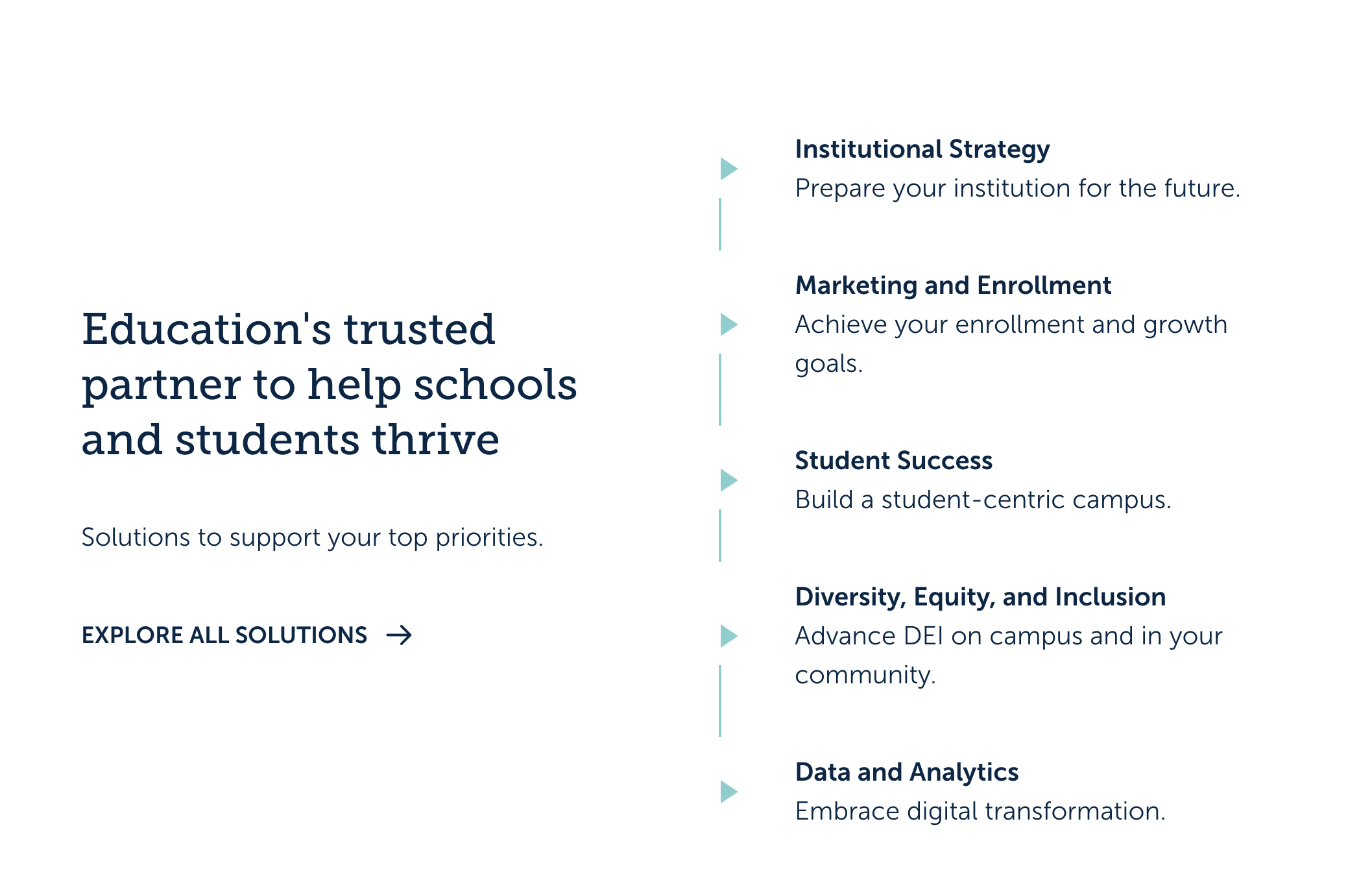 The Education Advisory Board (EAB) was founded in 2007 with a mission to uplift education in the US with the power of technology. The company saw rapid growth since its inception and currently serves over 1,700 colleges and universities across the US as well as K-12 education systems and several education nonprofits.
The business focuses on helping decision-makers in the education sector and creating more fruitful outcomes for students. EAB offers many services, including strategic consulting, research and insights, data analytics, business analytics, and others.
The EAB has also developed several proprietary systems that universities can use and many solutions that educational institutes can add to their existing digital infrastructure to improve performance.
One of the most notable such services is the Student Success Collaborative. This helps to identify students that are at a higher risk of falling behind or even dropping out and makes the process of giving them the assistance they need more efficient.
There is not much information available about the kind of funding the company has received however, since 2007, it has made four acquisitions. In 2019 it acquired YouVisit, and in 2021 it acquired Wisr, Seramount, and Rapid Insight.
Mapbox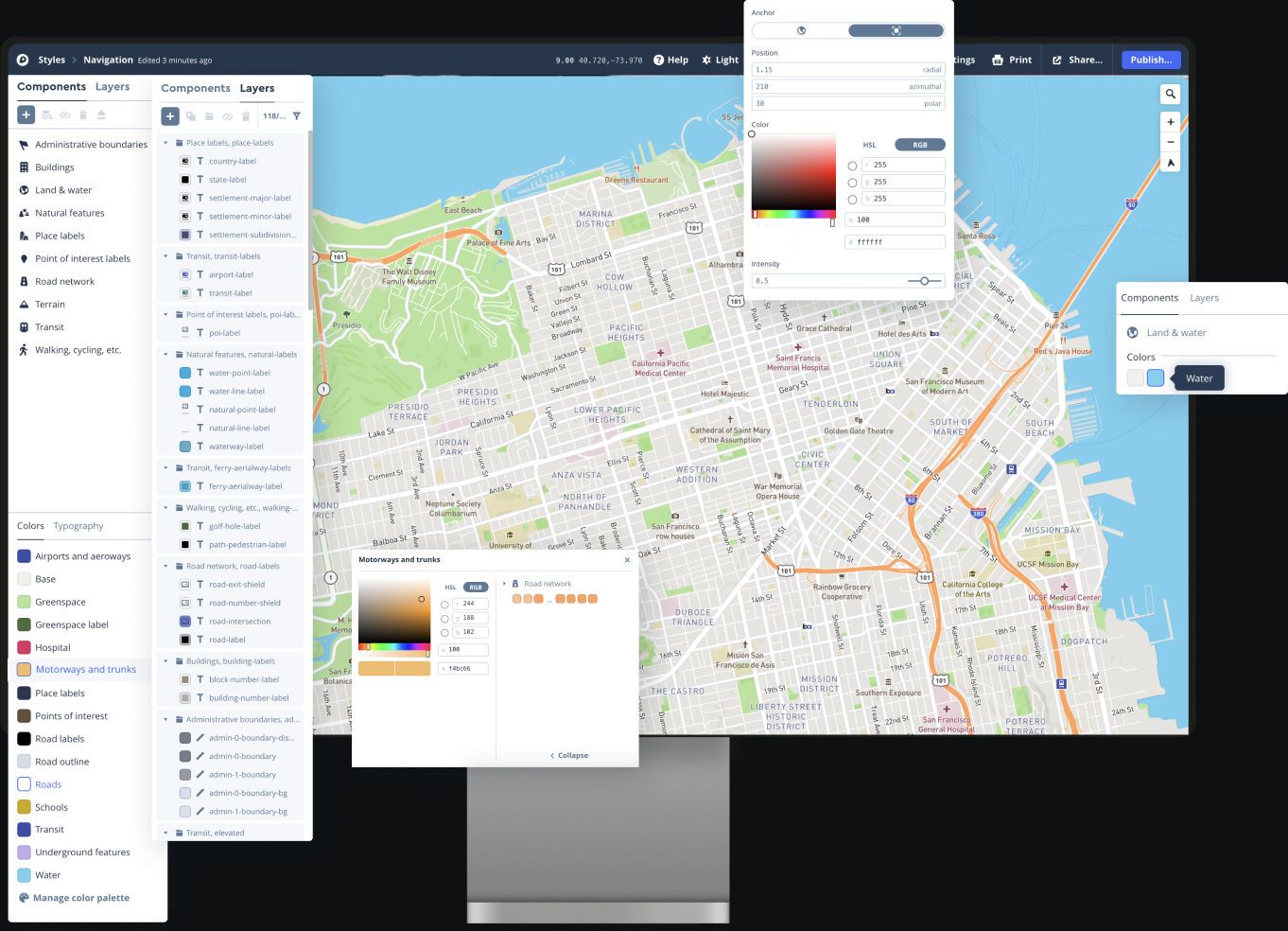 Mapbox is a technology company that provides mapping and location-based data to a number of individuals and commercial clients. Mapbox is used by some of the biggest companies in the world, including Facebook, Yahoo Japan, Snapchat, Lonely Planet, and many others, for all their mapping needs.
Mapbox offers an open-source mapping platform and several tools and APIs to customize the map.  
What makes their service so unique is that it allows developers to not only customize and personalize maps but also allows them to add maps and other geospatial data to the system—in essence, making it a living and ever-evolving map.
It also has access to a wide network of satellite and aerial imagery sources and also procures data from other third-party sources. The company has received extensive funding since its inception.
In 2012 the company received a grant for $575K. In 2013 it had Series A funding worth $10 million; in 2015, it had Series B funding worth $52.6 million; in 2017, it had Series C funding worth $164 million; and in 2020, it had Series D funding worth $107 million.
In 2021 the company had another funding round and a venture round, but the money raised from those fundings has been kept private.
DKW Communications Inc.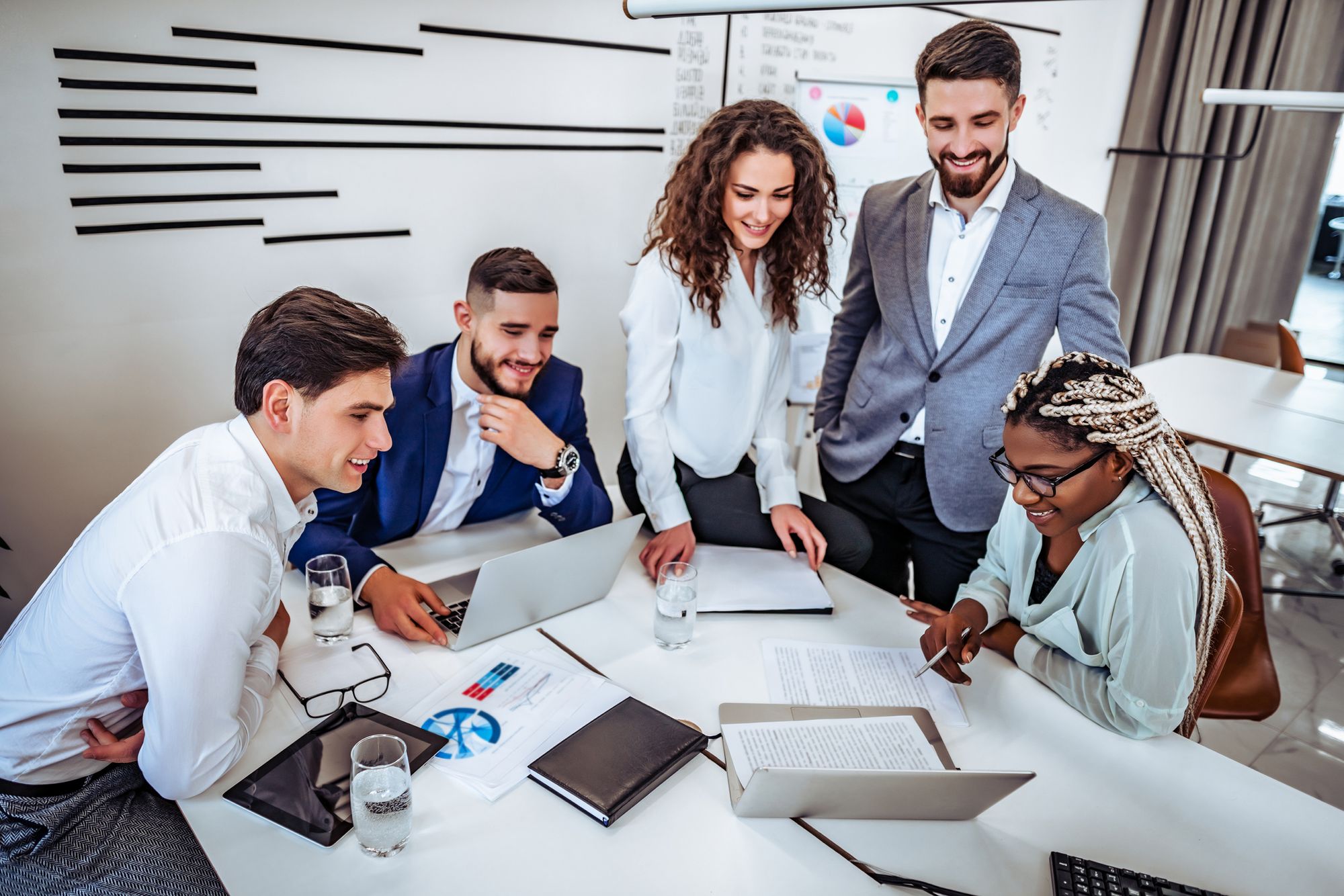 DKW Communications Inc. was founded in 2002 by Darrel K. Washington. This tech company specializes in providing telecommunication technology solutions.
Its clients range from private companies, government agencies, and federal and state-level institutions. It provides a number of services and products related to IT infrastructure, telecommunications, and networking.
It helps clients with tasks such as network design and implementation, cybersecurity, data center management, telecom tower construction and maintenance, and more.
They also provide project management services and consultancy services to help clients optimize their communications and networking systems.
DKW Communications has clients in sectors such as healthcare, education, automobile, and many others. In its work with the government, it has served the Department of Defence, Homeland Security, and other departments related to security and defense.
Aristotle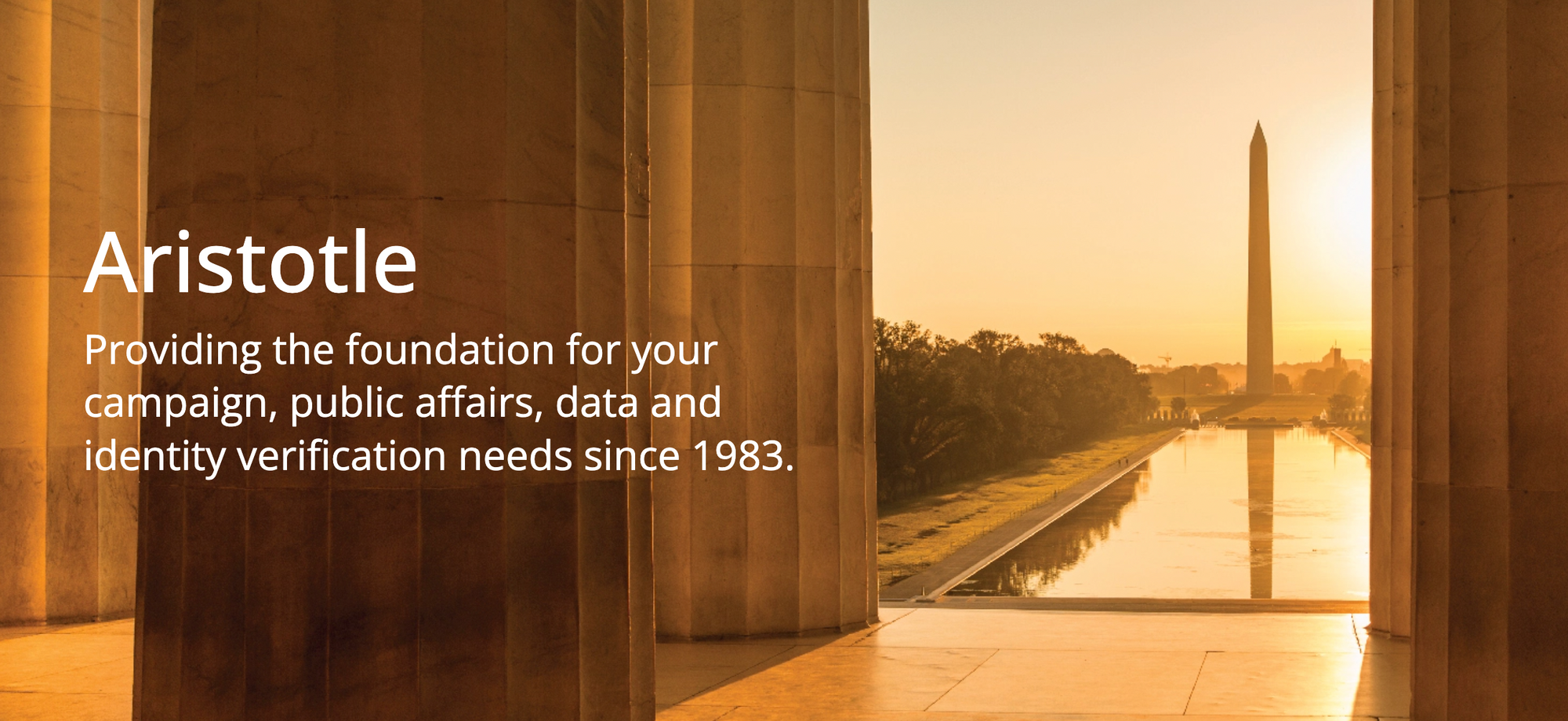 Aristotle is a company that provides services to clients in the politics and public affairs space and helps them with the power of technology. It was founded in 1983 and since then has built a solid reputation as a data and technology company serving customers in the public affairs domain.
This company's main services include data management, data analytics, digital marketing, software development, and consulting. One of the most popular products is the Aristotle 360 platform which helps users to identify key audiences and highlight stakeholders.
With its extensive experience in working with political groups, advocacy campaigns, and government bodies at the local, state, and federal levels, it has a unique knowledge base that it can leverage for maximum results in the political space.
The company has gone through one round of funding so far (in 2017), where it raised $420K.
Gryphon Technologies
Gryphon Technologies serves a number of government agencies and government bodies and also provides services to commercial clients. It provides a wide variety of services, including cybersecurity, engineering, systems services, marine engineering, software solutions, and others.
Its commercial clients include businesses from the oil and gas industry, maritime, telecommunications sector, and others. Its broad range of experience and history of serving government bodies makes it a powerful ally for any kind of client.
So far, the company has not disclosed much about the kind of funding it has received however, it has made 3 acquisitions so far.
Network for Good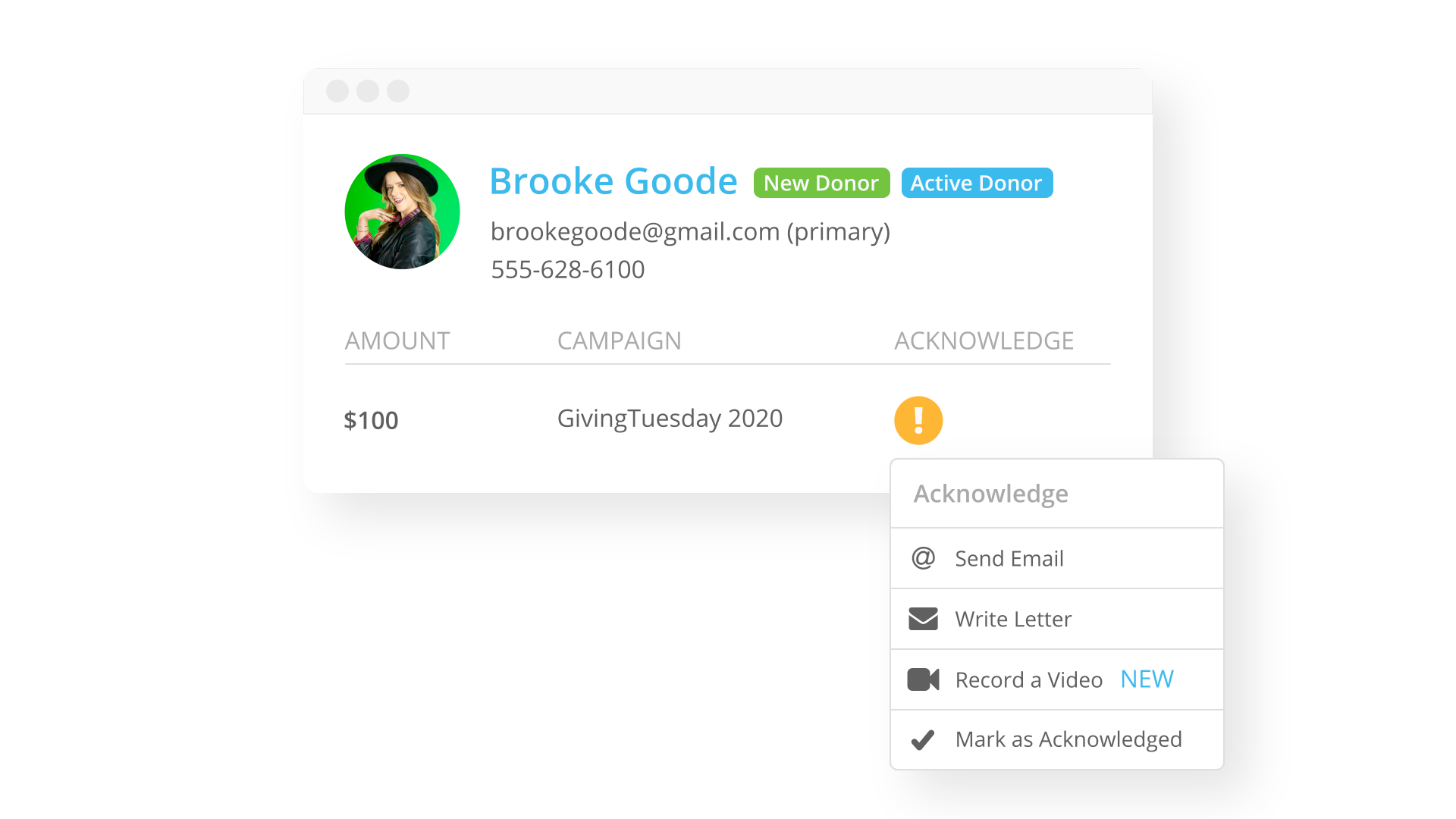 Network for Good is a technology company specializing in services for fundraising and donation programs. It was founded in 2001 and has become a well-known name when it comes to online fundraising and donation management.
Most of its customers include nonprofit organizations, donations, trusts, and various charities. The most notable product/service is its proprietary platform that clients can use to create online fundraising programs, monitor donor activity, and even process the proceeds in a secure environment.
The company's donation management platform is very scalable. Large companies and smaller organizations alike can easily use it. The company also provides detailed training and support services for its clients to help them optimize their fundraising and fund management systems.
So far, the company has had one venture fundraising round in 2014, where it was able to raise $10 million.
NASA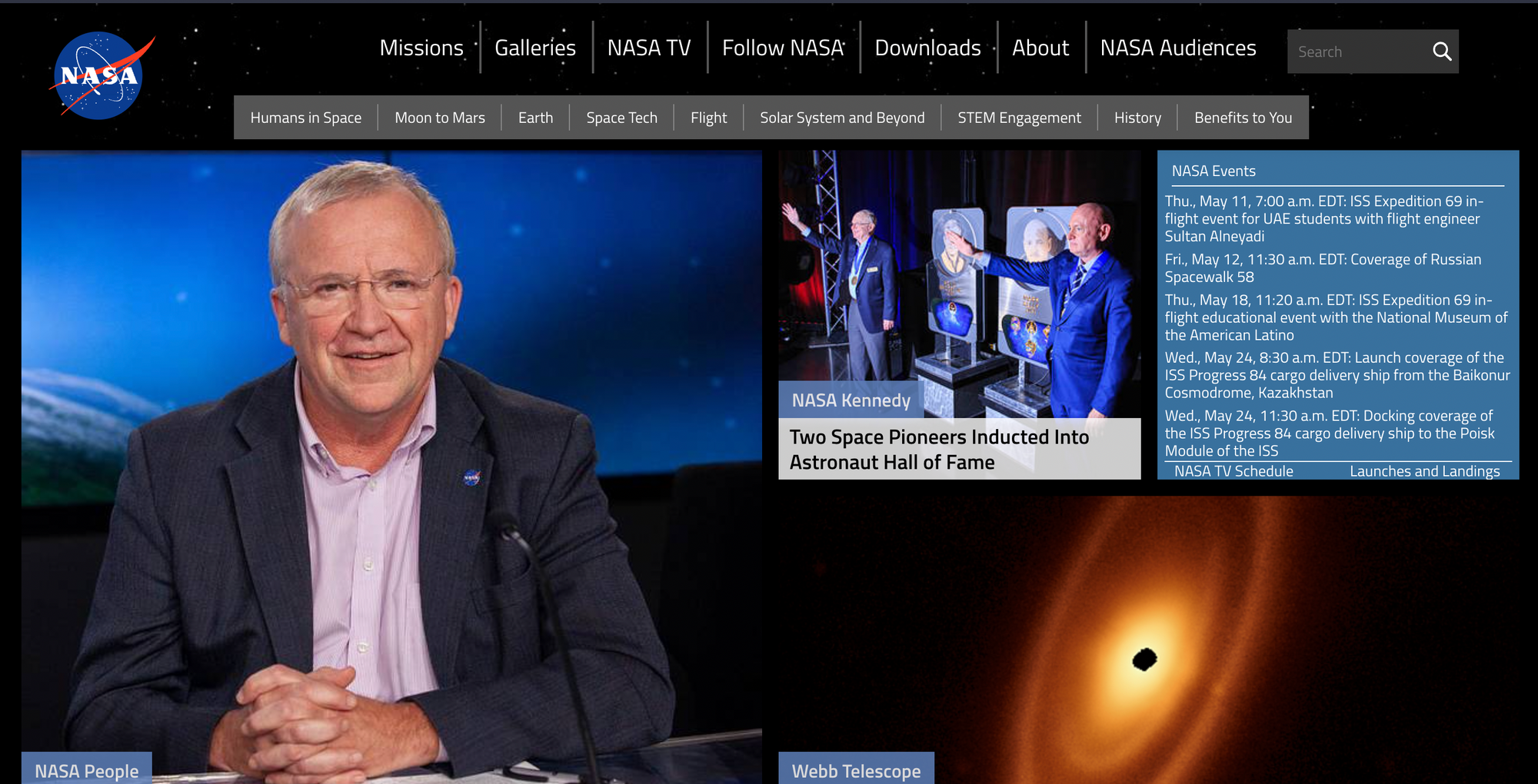 The National Aeronautics and Space Association (NASA) has been in operation since 1958 and is at the forefront of global space exploration and scientific missions. Since its inception, it has pioneered some of the most well-known space missions, including the Apollo mission.
Other well-known achievements of NASA include the Hubble Telescope, the International Space Station (ISS), and, most recently, the Mars Rover Mission. The company's focus is exploring space around Earth, our solar system, and the universe as a whole.
It has been developing various technologies that assist in space exploration. So far, the company has received over 72 major investments and also raises capital through various government programs.
Afiniti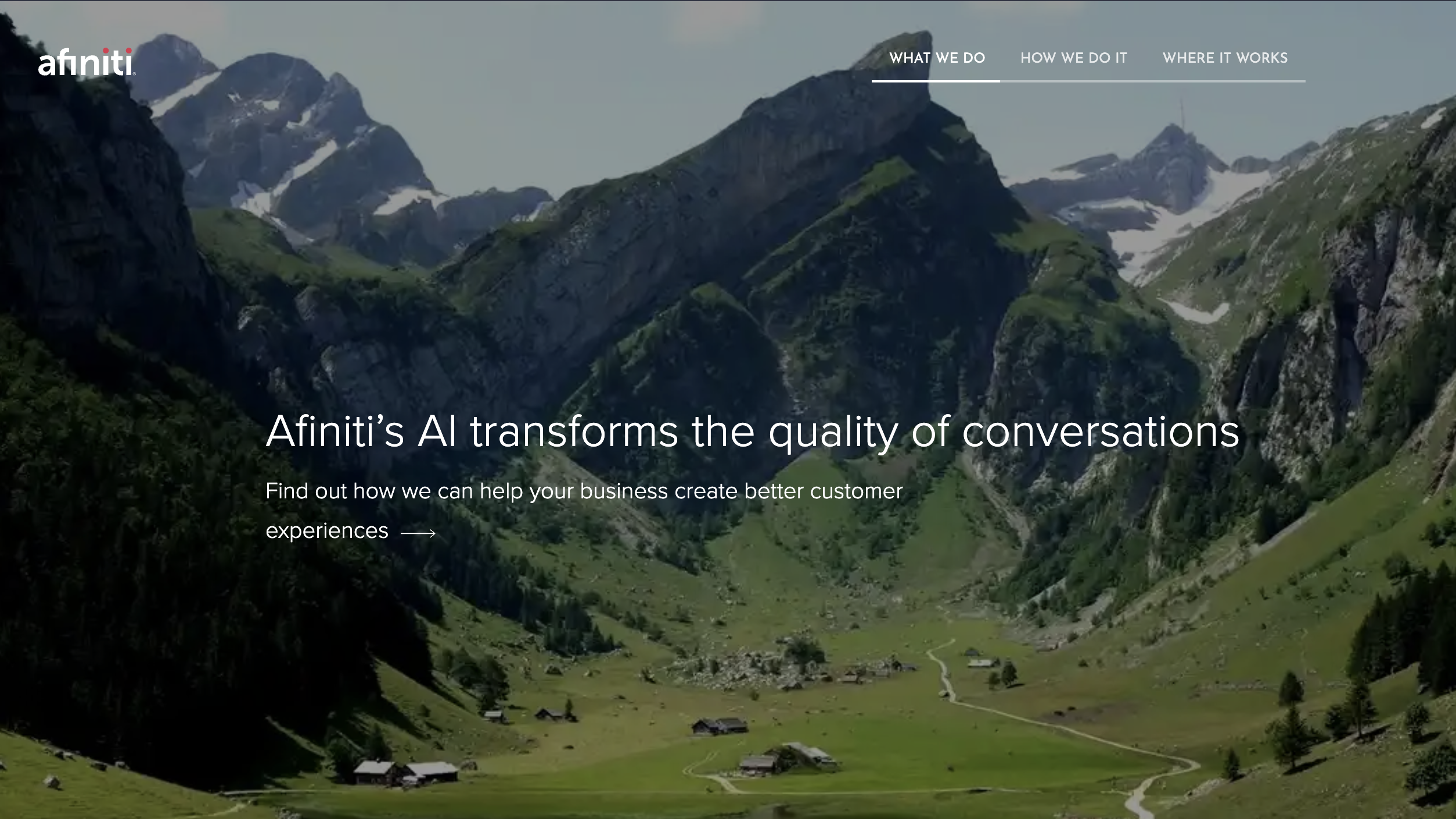 Afiniti is an applied artificial intelligence (AI) company that focuses on improving customer relationships through the power of AI. The main offering by Afiniti is used to pair customers with the right company representative to improve the customer experience and increase sales and revenue.
This is done through the use of machine learning algorithms and a huge database of behavioral data. The Afiniti platform is able to analyze a customer and match that customer with a representative that will most efficiently be able to cater to them.
In 2012 Afiniti had a Series A funding round where it raised $12 million; in 2013, in a Series B round, it raised $3.7 million; in 2014, in a Series C round, it raised $26.5 million; and in 2017, in a Series D round raised $77.8 million. In 2019 it also had a Series E round, but the amount raised has not been disclosed.
Rooam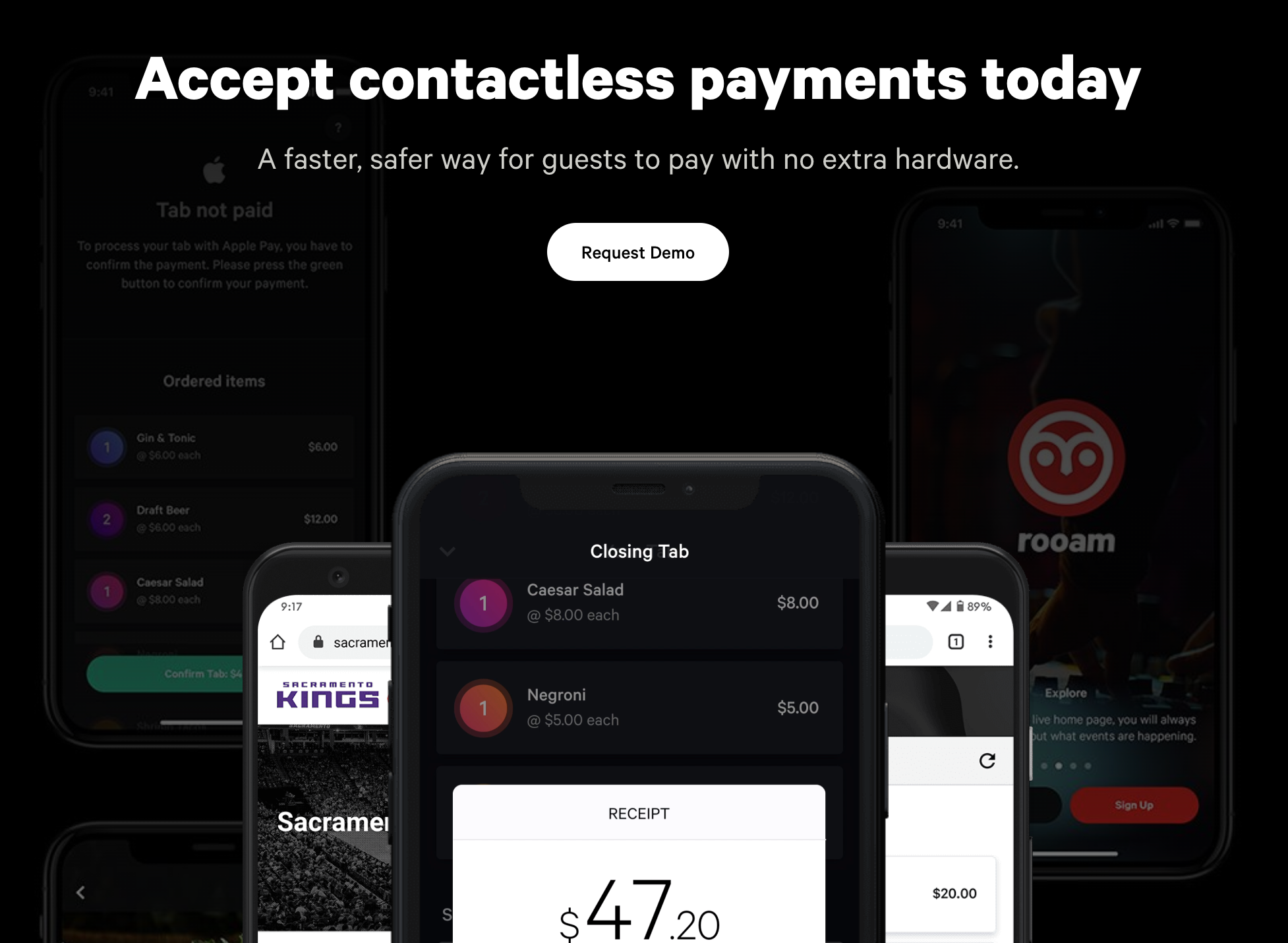 Rooam offers a cutting-edge contactless payment solution catering to the food industry. You can use the Rooam service to pay at your favorite bar, restaurant, ice cream parlor, bakery, and many other types of eateries.
The solution that Rooam provides requires no additional hardware making it a great choice for business owners. This is possible because their solution integrates directly with the POS that these businesses already have installed.
Currently, their solution caters to all the leading POS providers in the food and beverage industry, such as Upserve, Toast, Micros, etc., and it is constantly adding new companies to its supported services list.
Final Thoughts
Washington DC is home to many major technology companies catering to every kind of tech market possible. While these companies provide vastly different services and products, innovation is one common thing.
If you are looking for a great location, excellent weather, and a huge market full of tech-related opportunities, look no further than Washington, DC.