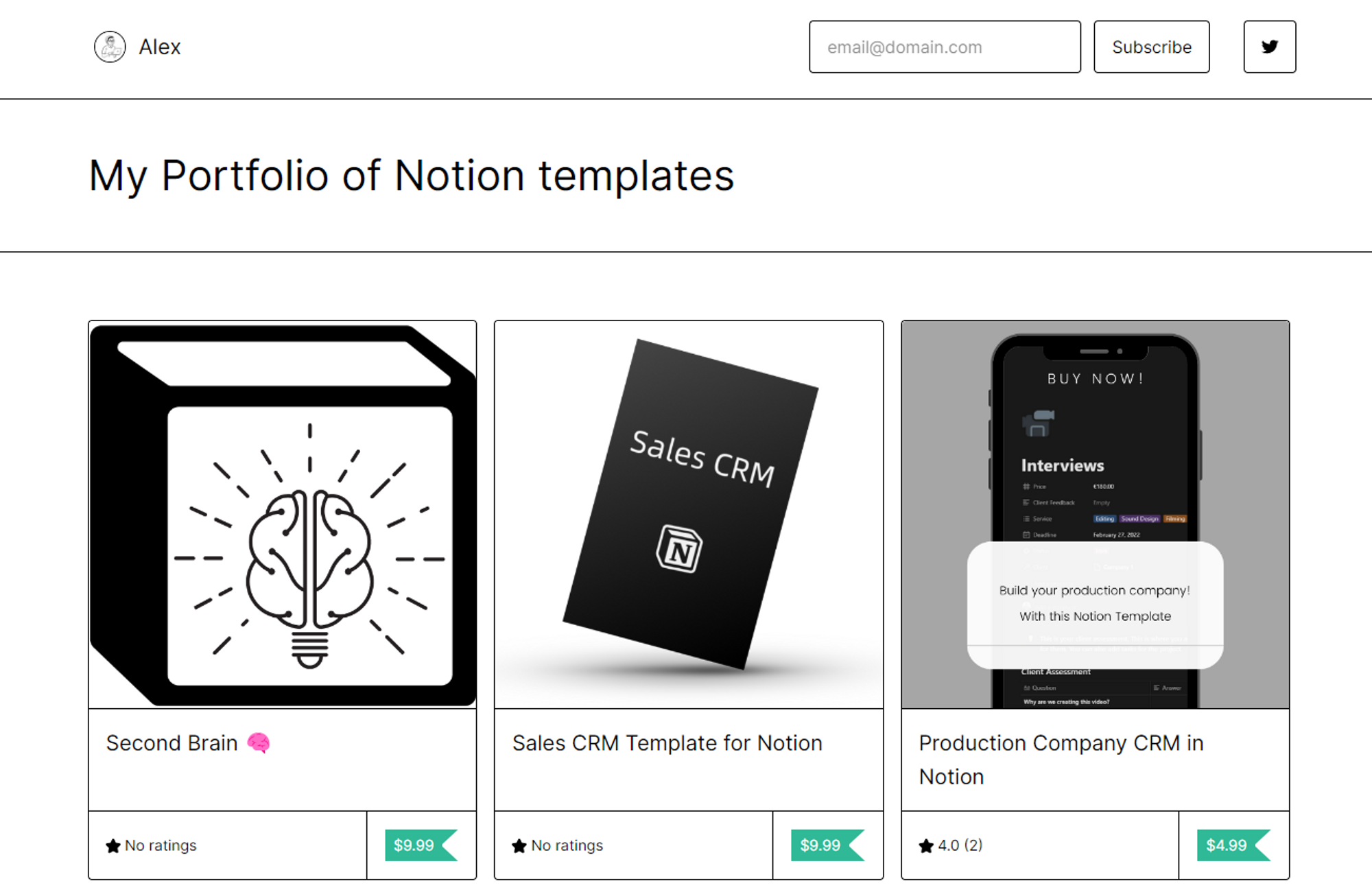 My name is Alex (short for Aleksandar), and I started a business selling Notion templates
My templates are designed to help individuals and businesses streamline their workflow, increase productivity, and organize their tasks and projects more efficiently. I've created a variety of templates, including project management templates, habit trackers, content planning templates, and CRMs among others.
What's your background and how did you come up with the idea?
I graduated college a couple of months ago with a degree in business and IT. During my studies, I really focused on my personal growth and that was when I became obsessed with productivity. At that time, I used to read a lot, I probably read 40+ books within one year.
I used to have two YouTube channels, and two podcasts, tried to start a couple of startups (but nothing happened), worked for the university for two semesters, worked as a videographer on a couple of projects, and was a member of a student organization.
At the time, around three years ago, I discovered Notion through Thomas Frank's videos and that's when I became obsessed with Notion. I built workspaces for my student organization and received positive feedback.
When I was working as a videographer, I noticed that production companies lacked a centralized system for managing their clients, projects, and team members, so I built a CRM tool that provided a comprehensive solution to common pain points.
Talk us through the early stages of the business, how did you get your first customers?
The thing was, I only started considering this a business at the beginning of this year. Before I was just creating templates that I wanted to create because I just wanted to help people who were running their own businesses. My first template was published on the Notion template gallery and that's how I got my first sale. I still remember that day, it generated like $20 in a single day and I was the happiest I've ever been.
How's the business doing now?
As I said, I've just recently started considering this my business, and as I started getting serious, the results came in. My sales grew by 1,000% and I went from $5-$10 per month to $100 per month for the last two months, the business generated 200+ customers and I managed to land my first client. And the best part is I did this with $0!
While I'm still learning about marketing and building an audience, I've been working hard to create high-quality Notion templates that solve specific problems.
What marketing channels are working well now to acquire customers?
My best customer acquisition channels are Twitter, Product Hunt, and the Notion template gallery. Notion published 6 of my templates on their template gallery, I had a really good launch on Product Hunt (considering I've never done anything like this before) and I often times post on Twitter about my templates and share my knowledge there.
Alongside these channels, I also use landing pages for some of my products, as well as email marketing for nurturing my current customers.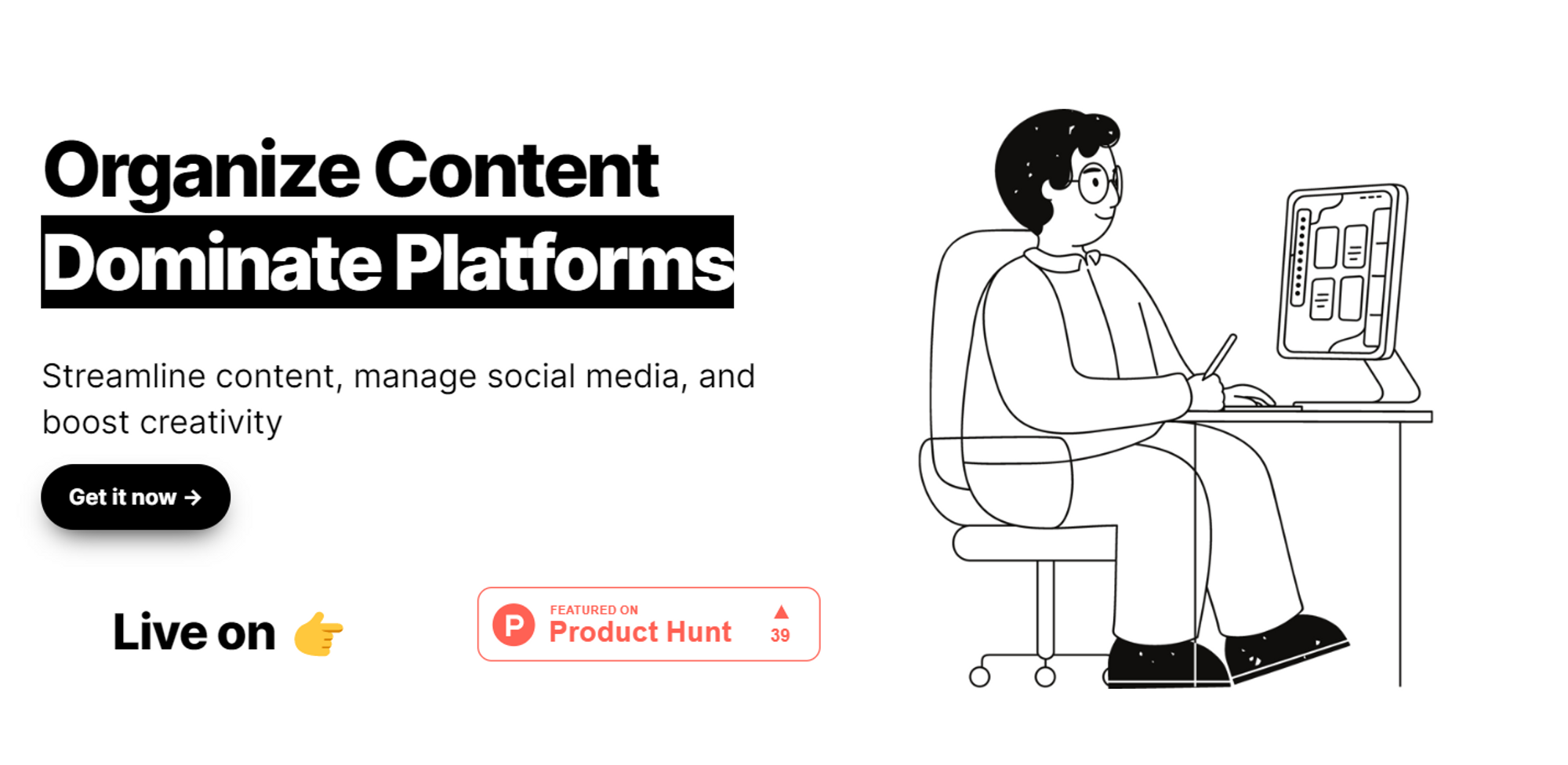 What's been your biggest achievement?
At the beginning of the year, I set a couple of goals for myself that I thought was attainable by the end of the year. I wanted to go from 2 sales per month to at least 5, or 10. I was prepared to do everything I could. I created a couple of templates, did a Product Hunt launch, and have been posting on Twitter almost every day for the last couple of months, but one day, exactly one month ago, Notion published one of my templates. And as the days were passing by, they published more and more templates that's when the sales started coming in. That's exactly when I knew that I've verified this business idea and that I should focus all my efforts on it. That was when I was most proud of myself and I would call this my biggest achievement.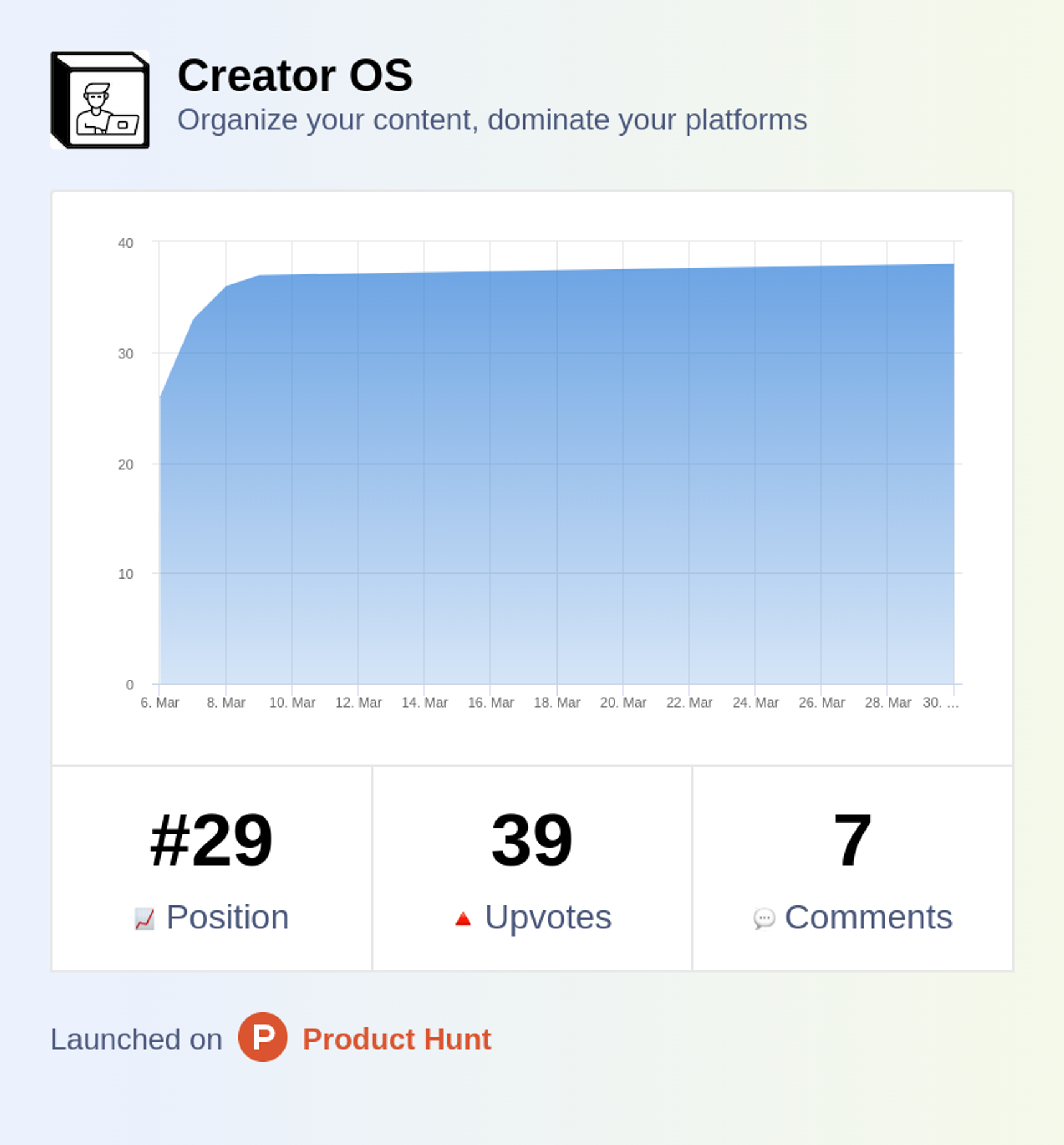 What's been your biggest challenge?
It's pretty hard when you're working regularly, posting content on Twitter, posting templates, and not getting any sales for months. That's what happened to me, I had to wait 9 months for the moment of "overnight success". Seeing how people were making hundreds and thousands of dollars really got to me, but I knew that I had to do more work and learn more, so that's what I did. I worked without seeing any results.
What's something you know now that you wish you knew when you started?
Work in silence, share everything you know, make it as valuable as possible, and invest everything back in the business because it's going to be worth it.
Any advice for new entrepreneurs just starting out?
Don't give up!!! If you're not making any money, don't give up. If you're looking at the people, just like I was and still am, that are making thousands of dollars, let them be your inspiration, learn from them, message them, and ask them questions. Don't just look at them and say that they were lucky or something like that. Work, improve, and build connections!
How do you keep yourself motivated?
I focus on what I can achieve. When I focus on sales, I don't get any sales, when I focus on creating the best template possible, I get sales. Sales are just the product of your hard work and the value you provide. It's awesome to have big goals, but don't forget to break them down into smaller, manageable ones and that's when you can crush them.
What are your plans for the next 6-12 months?
I have to learn A LOT. Learning to build an audience and a community is a must for me, to write good emails, to provide even more value, and to map out all of the processes in my business so I can work on improving every single one of them. I also plan on investing a lot more than just time in this business.
Where can people get in touch with you?
You can reach me through my website and subscribe to my newsletter or on social media like Twitter (@alex_notion).
You can also check out my template gallery here