Columbus is home to a burgeoning community of skilled technology professionals, experienced startup entrepreneurs, engaged venture capital firms, and individuals who have relocated from the renowned technology hub of Silicon Valley.
The city boasts a thriving tech industry, with key tech players such as Nationwide, Cardinal Health, and L Brands maintaining a robust foothold in the region.
According to data from Crunchbase, venture capitalists have invested more than $3 billion in the city over the last two decades, with a particular focus on startups in the healthcare and insurance industries. The allocation of funds towards urban startups experienced an upward trend commencing in 2017 and reached its pinnacle in 2021.
During the specified period, there was a significant increase in investment, which nearly doubled from $583 million in 2020 to slightly above $1 billion. Notably, half of the total investment amount was allocated to two corporations, namely Olive, a healthcare technology firm, and Path Robotics, an autonomous robotics enterprise.
Explore the city's business climate with this list of top tech companies in Columbus, Ohio.
Astute Solutions
Astute Solutions, founded in 1995 by Joseph M. Sanda, is the most intelligent client engagement software in the world. Its fully integrated set of solutions combines best-in-class capabilities for communication, relationship management, information, self-service, and analytics.
Astute Solutions has raised two rounds of funding. The company received its most recent funding on April 10, 2019, via a Private Equity round. It is supported by two investors. Rubicon Technology Partners and Audax Private Equity are its most recent investors.
Astute Solutions has acquired three businesses. Socialbakers was its most recent acquisition on September 9, 2020.
Aviso Retention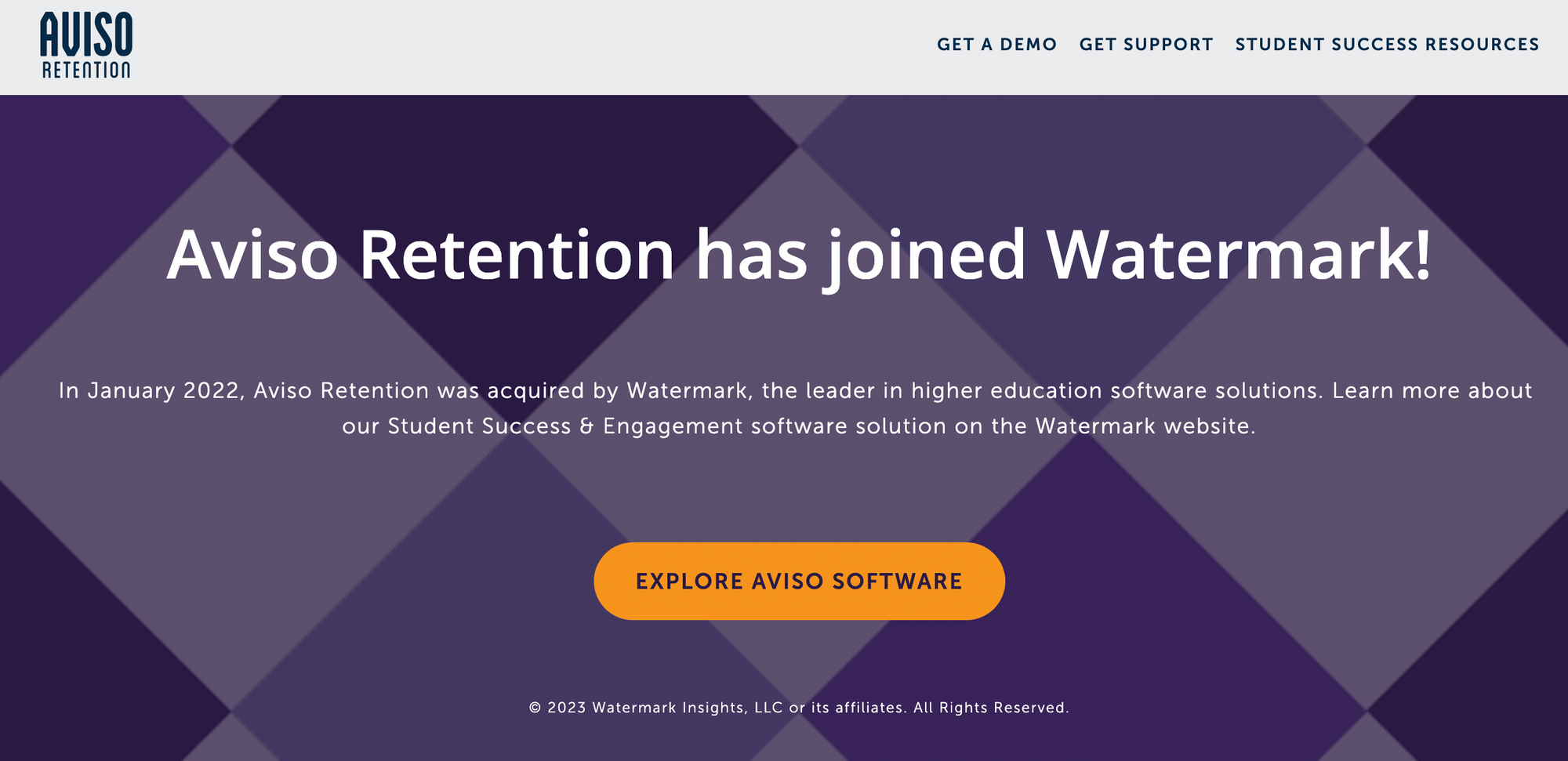 Aviso Retention is a software and equity solution powered by AI that helps underprivileged schools and universities keep underserved students engaged, increase retention, and increase the likelihood that students will earn a degree or certificate. Aviso Retention was bought by Watermark on January 14, 2022, marking the company's most recent investment round.
On January 1, 2012, Alexander Leader established Aviso Retention.
Aware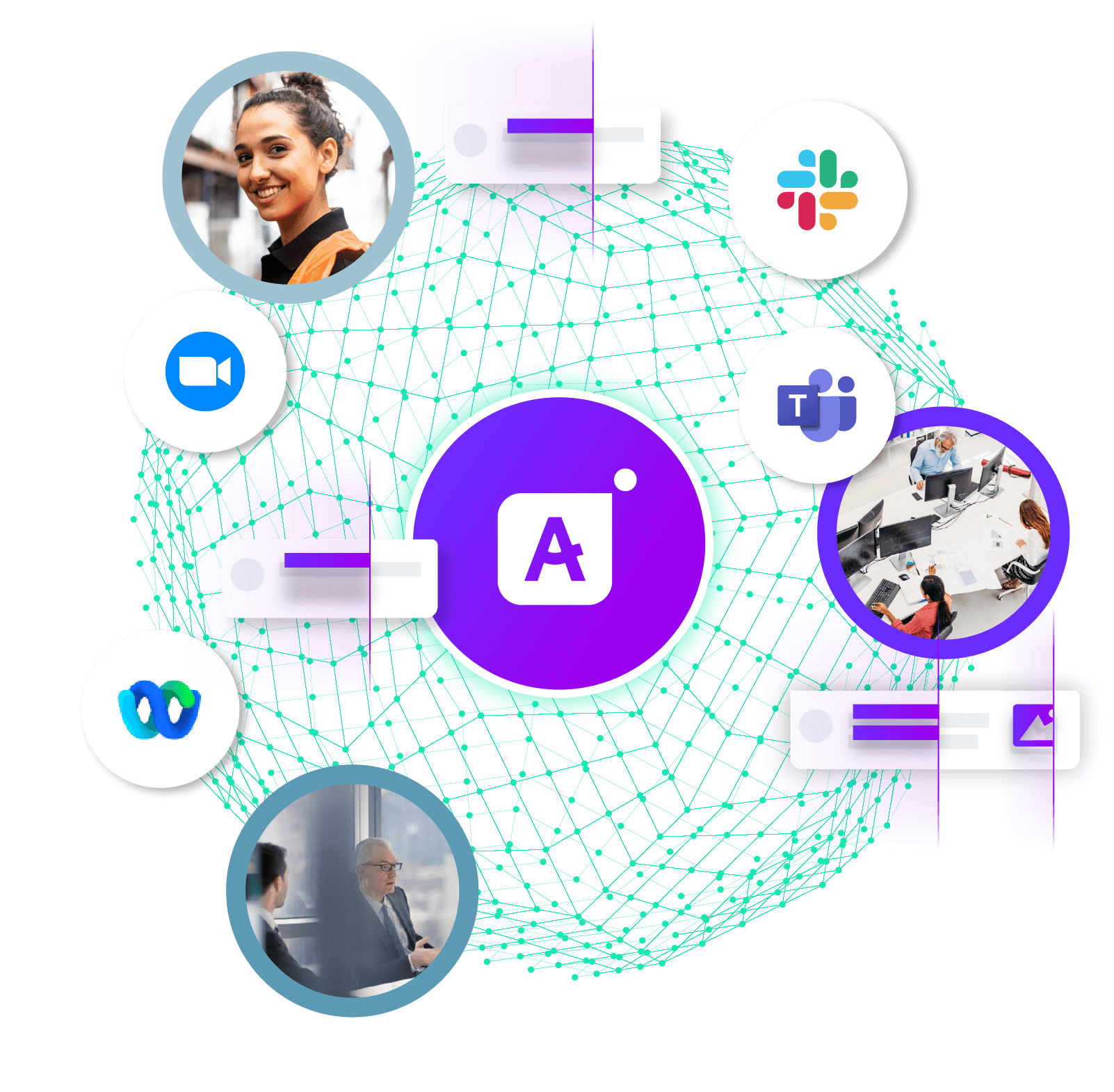 On January 12, 2017, James Tsai, Jeff Schumann, Matt Huber, and Shawn Domer founded Aware, an artificial intelligence technology that monitors human behavior and delivers cutting-edge controls for governance, risk, and compliance. Aware is the first enterprise-grade collaboration governance platform that can make sense of human behavioral data for businesses deploying today's leading collaboration and messaging platforms like Slack, Zoom, Yammer, Microsoft Teams, Workplace from Facebook, and others.
Aware has received $88.1M in investment over six rounds so far. On October 13, 2021, it completed a Series C fundraising round. It has received funding from 9 backers. The most recent investors are JumpStart and JobsOhio.
As of the 6th of June, 2017, PrivCo estimates that the post-money valuation of Aware is between $10 million and $50 million.
Branch
www.branch.com
Branch is a Columbus-based insurtech startup founded in 2017 by Joe Emison and Steve Lekas to democratize access to insurance by reducing its overall cost. Branch simplifies the process of getting a quote and covers your home, car, umbrella, renter's, motorbike, boat, or ATV.
Throughout five funding rounds, Branch has raised a total of $229.5M. On June 8, 2022, it completed a Series C investment round. It has received funding from 19 backers. The most recent investors are Greycroft and Anthemis Group.
Cuttime
Cuttime was established in 2017 and is an on-demand platform that provides brands and musicians with data-backed, unbiased audience insights and useful collaboration connections. To ensure that both the performer and the sponsor are happy, our sponsorship planning tool uses artificial intelligence to unearth previously unknown connections between music fans and brand consumers. Agencies, PR companies, and the music and entertainment industries all benefit from Cuttime's unique recommendation and analytics platform, which provides audience statistics and partnership suggestions for a growing database of artists and brands.
Throughout one funding round, Cuttime. has amassed $3.7M. On February 1, 2016, the company raised an undisclosed amount. Its investors include Almaworks and David Buller.
FMX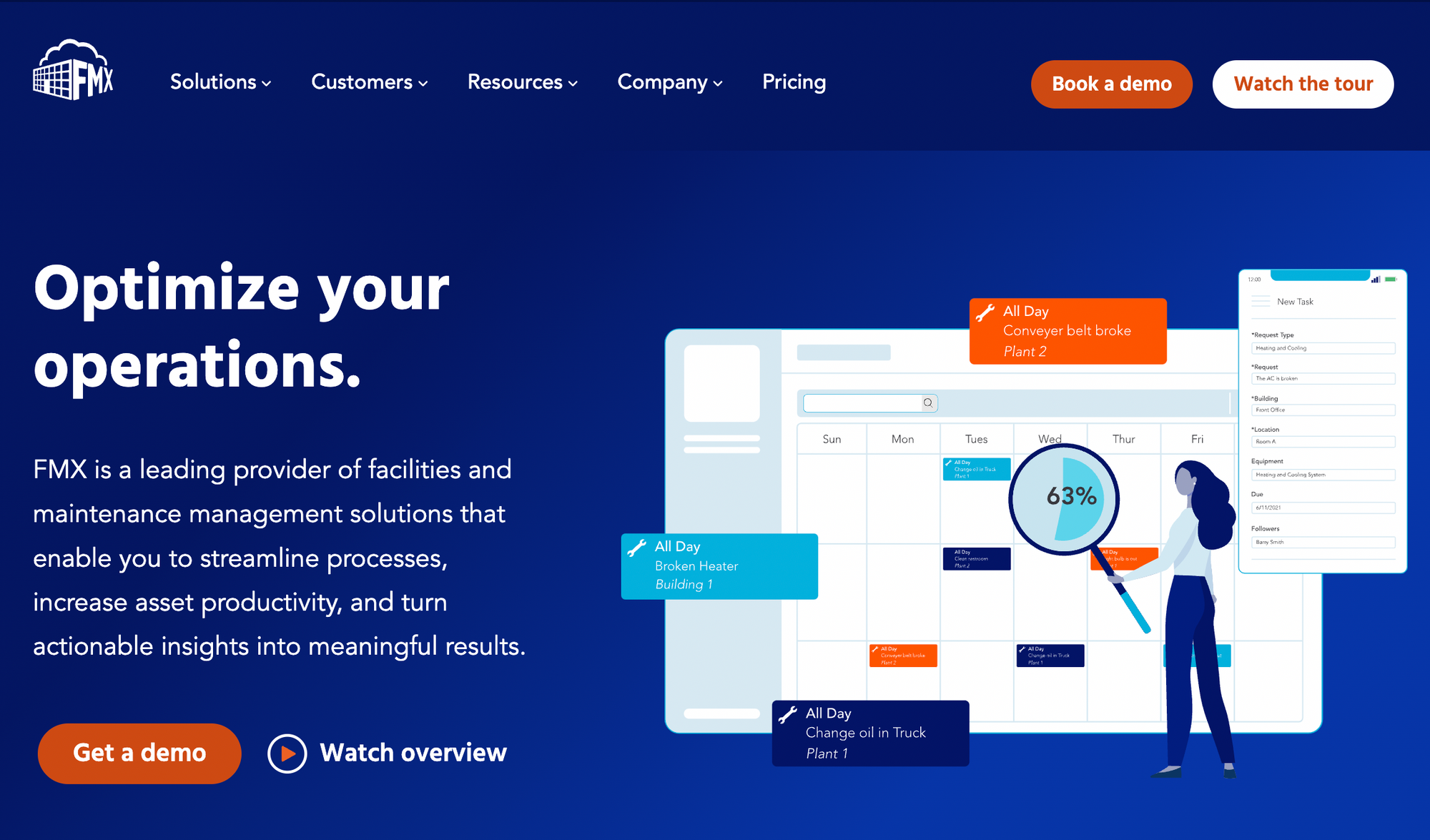 In 2012, Brian Gregory, Mitch Galehouse, and Todd Mace established FMX.
By simplifying Its maintenance operations, increasing asset efficiency, and utilizing the FMX computerized maintenance management system, facilities managers may improve the KPIs that are most important to them.
FMX has received $3 million in investment throughout two rounds. On October 13, 2019, it completed a Private Equity fundraising round. Two individuals have put money into it. Most recently, investors Five Elms Capital and SaaS Capital joined the fold.
MentorcliQ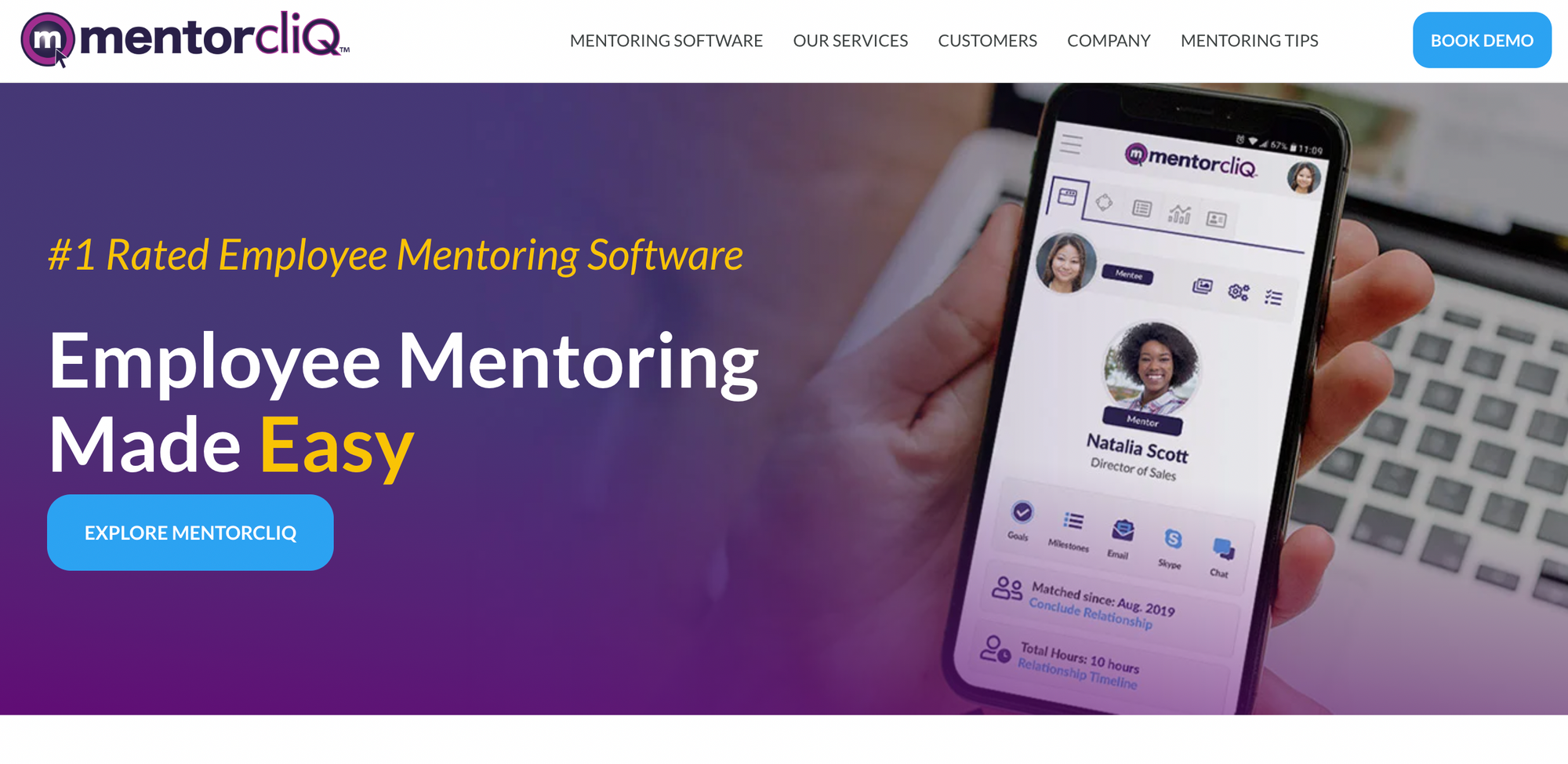 MentorcliQ is a mentoring software system that helps businesses create, launch, and grow effective mentoring programs for their employees. MentorcliQ is a centralized platform for administering multiple mentoring and talent development initiatives. Andy George, Miles Ulrich, and Phil George founded the firm in 2012 in Columbus, Ohio.
MentorcliQ has received $91.3M in investment over 6 separate fundraising rounds. On March 9, 2023, the company received money from a Venture - Series Unknown round. There are a total of six backers who have contributed to the project. There have been several new investors recently, including Rev1 Ventures and Providence Strategic Growth (PSG).
Two companies have been purchased by MentorcliQ. On August 20, 2020, the company made its most recent acquisition: River Software.
MOGL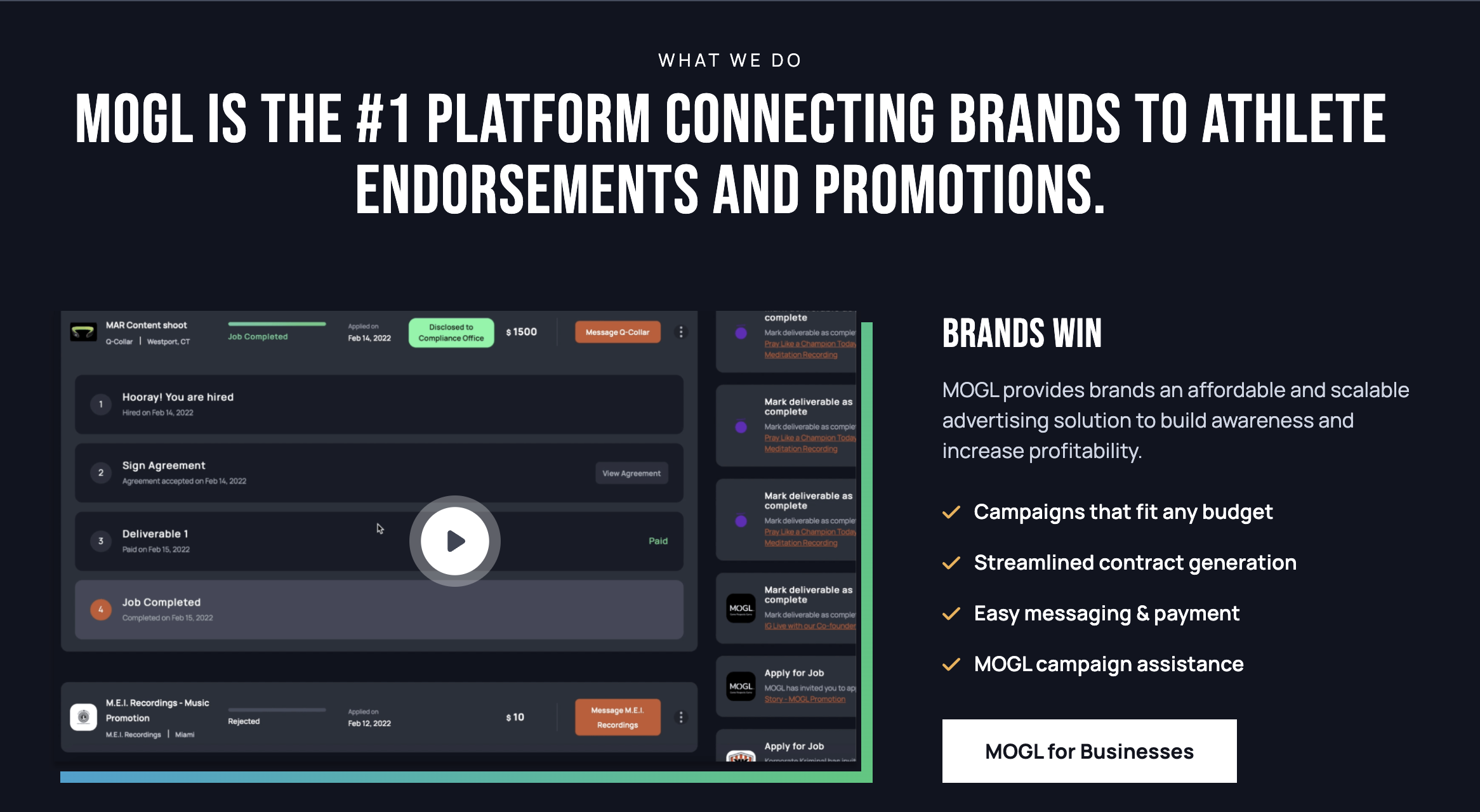 MOGL has developed a game-changing tech platform that facilitates the coordination and implementation of marketing campaigns involving businesses and influential collegiate athletes in full compliance with NCAA regulations. Recent revisions to Apple's privacy policies have led to a dramatic increase in the cost of digital marketing, but MOGL provides a scalable and cost-effective alternative.
The MOGL platform has taken off since it raised its pre-seed round in 2021, with over 2,000 athletes and 750+ companies and brands using it. In addition to working with both small businesses and Fortune 500 companies like Allbirds, the firm has been acknowledged as the premier NIL marketplace and was the winner of the SXSW Pitch competition.
Ayden Syal and Brandon Wimbush, both of whom graduated from Notre Dame in 2019, established the startup. Ayden's prior employment at Morgan Stanley and Lexington Partners gives him experience in corporate strategy and private equity.
NCR
NCRyy is a technology company that was established in 1881 by John Henry Patterson. Its mission is to help businesses connect with, serve, and grow their customer base through a variety of products and services. NCR offers a variety of self-service and assisted-service solutions, including ATMs, to customers in the banking, retail, hospitality, transportation, and leisure industries.
NCR has received $820M in investment over a single fundraising round. On November 14, 2015, the company completed a post-IPO equity financing. The Blackstone Group provides the capital.
NCR has invested six times thus far. Kasisto's most recent funding round brought in $15.5M on July 28, 2021.
On July 28, 2021, NCR invested in Kasisto. The market value of this Series C - Kasisto investment was $15.5M. NCR has bought out 31 other companies. On August 23, 2021, the company bought Foremost Business Systems.
Olive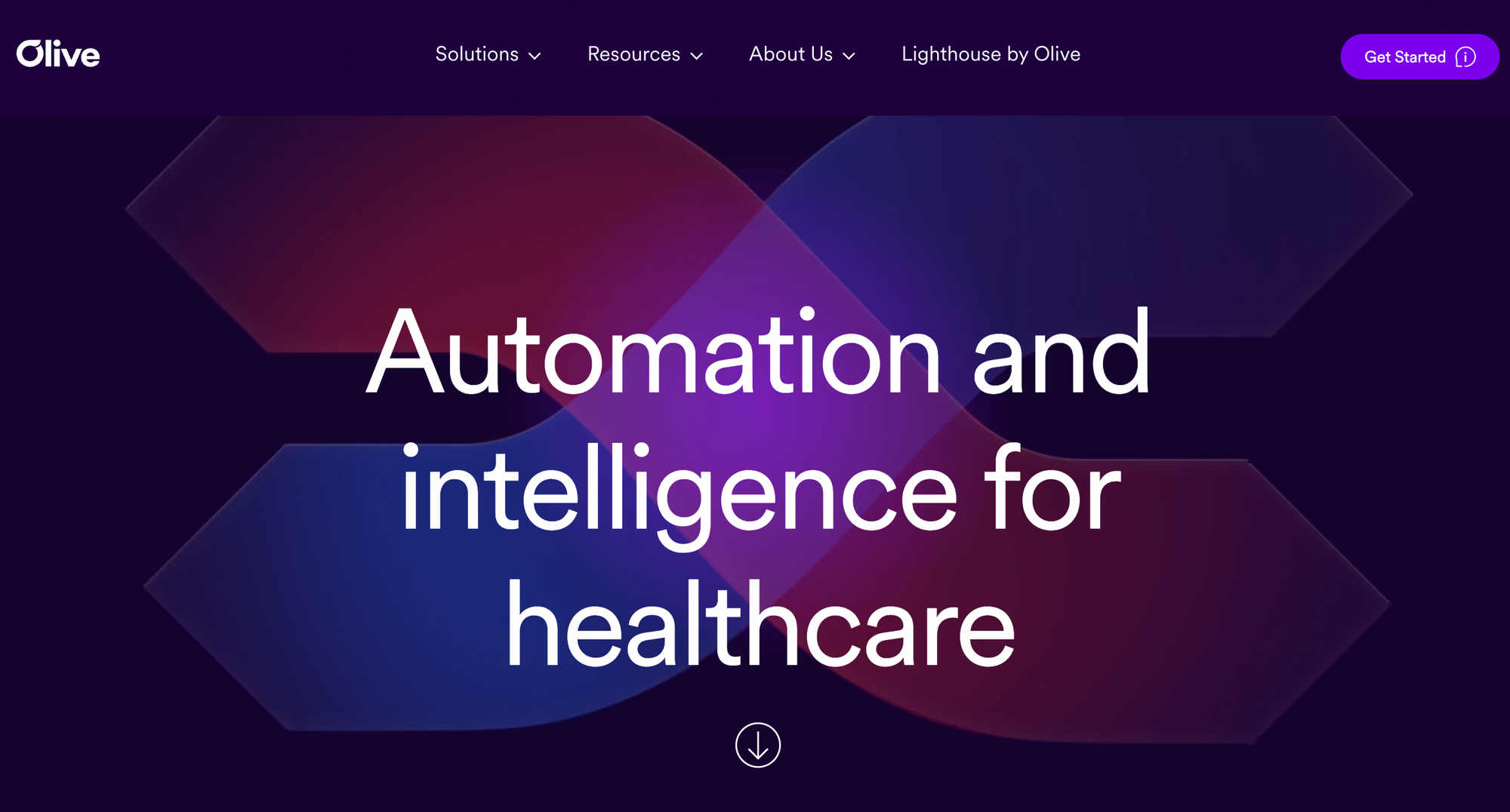 Olive, an automation company co-founded by Bradley Mascho and Sean Lane in 2012, is working to bring healthcare to the Internet. Olive is an illuminating example of how intelligent automation might be used to solve some of healthcare's most intractable challenges.
Olive has successfully completed nine financing rounds, raising a total of $856.3M. On July 1, 2021, it completed a Series H financing round. It has received funding from 17 backers. The most recent investors are Vista Equity Partners and Base10 Partners.
As of July 1, 2021, PrivCo estimates the company's post-money valuation to be between $1 billion and $10 billion. As of the 10th of August, 2021, it had acquired Healthcare IP.
Paycor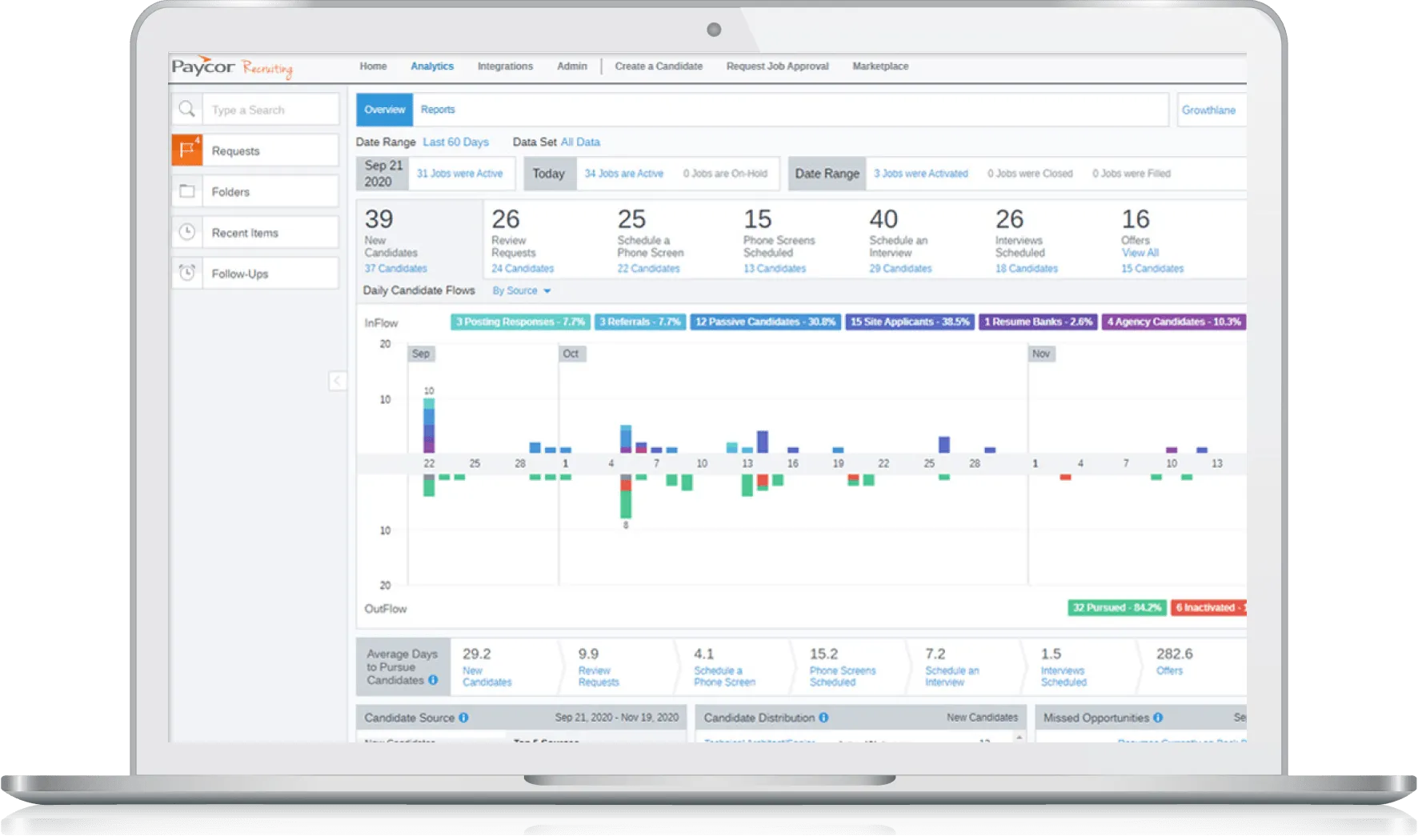 Paycor was founded on July 1, 1990, by Bob Coughlin to assist small and medium-sized businesses in improving their productivity and making more informed decisions about their people and processes by providing them with simple, cloud-based onboarding, HR, payroll, and timekeeping software.
Paycor has received $270M in investment over two separate fundraising rounds. On January 4, 2021, it received money from a Private Equity round. There are a total of eight backers. Teca Partners and Franklin Templeton Investments are the newest investors.
Five companies have been purchased by Paycor. On April 26, 2023, it bought a company called Verb.
Physna
Physna, co-founded in 2016 by Glenn Warner and Paul Powers, is the industry standard for geometric deep learning. The company's software helps to close the gap between the physical world and digital code by codifying the 3D world through a better understanding of the physical properties of real-world objects and the relationships between them.
Physna has received $85M in investment from four investors. On July 1, 2021, it completed a Series B fundraising round. The venture has received funding from five individuals. The newest investors include Google Ventures and Sequoia Capital.
Rapchat
Rapchat, co-founded by Pat Gibson and Seth Miller on March 22, 2015, has millions of users and generates over 250,000 new tracks per month owing to its active rap community. Users select from hundreds of rhythms, record voices, and utilize editing capabilities like voice effects and mastering to create professional-quality compositions.
Throughout five funding rounds, Rapchat has amassed $4 million. On April 30th, 2021, it completed a Seed financing round. Seven people have put money into it. The most recent investors are Sony Music Entertainment and Adjacent.
reAlpha
reAlpha, founded in 2020 by Monaz Karkaria, is a digital platform that streamlines the process of acquiring, financing, and managing properties for short-term rentals. We are combining the strengths of many successful models in syndication, investing, and property management to make it possible for anybody to become financially independent through real estate.
Throughout four funding rounds, reAlpha has brought in $206.1M. Its most recent round of funding, a Debt Financing, closed on November 1, 2022. Three investors provide the capital. The newest shareholders are Churchill Real Estate and Brent Crawford.
On March 29, 2023, reAlpha completed its acquisition of Rhove.
Sage Sustainable Electronics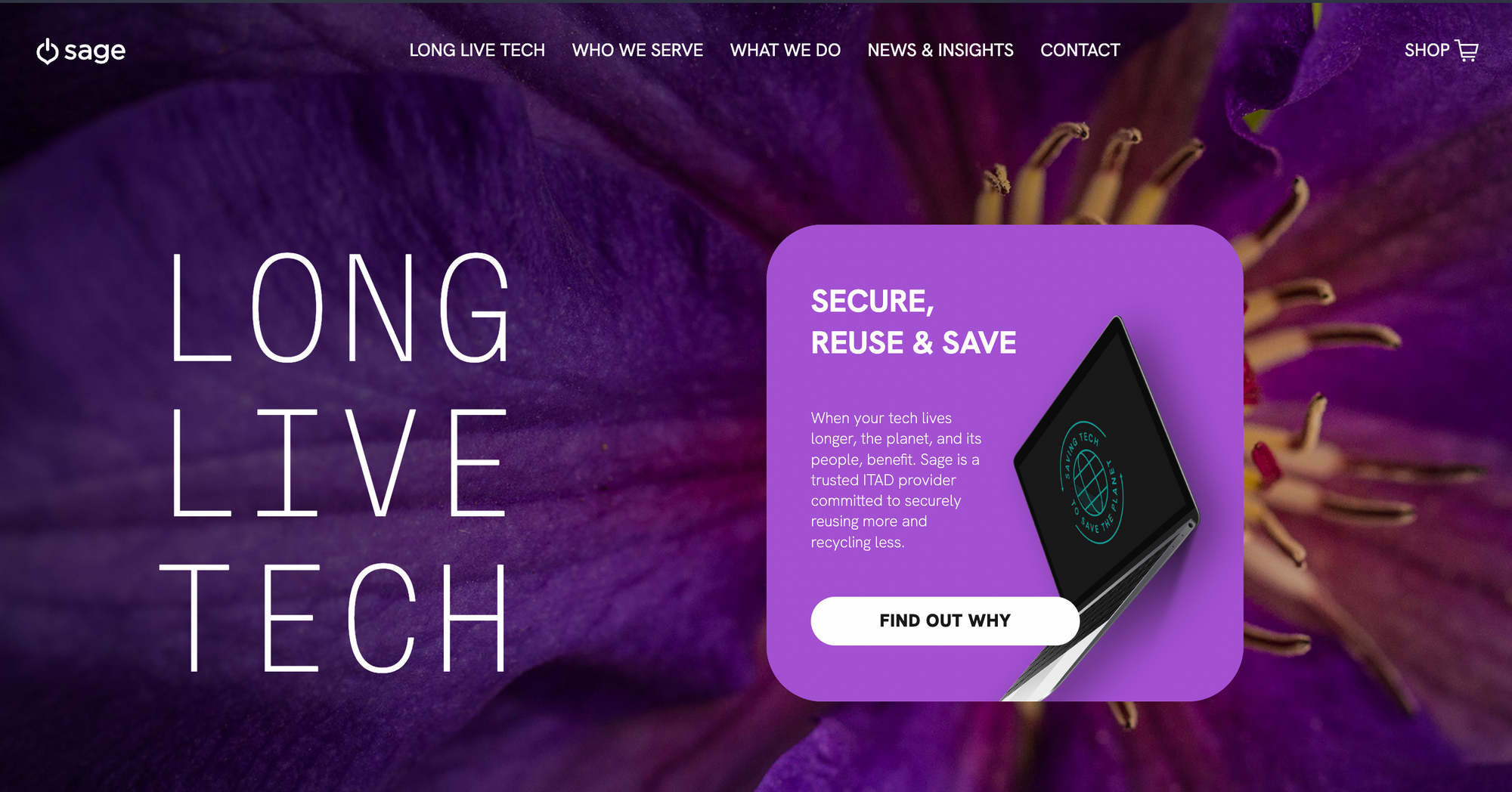 Sage Sustainable Electronics, founded by Robert Houghton and headquartered in Columbus, Ohio, is a privately held company. Sage Sustainable Electronics, founded in 2014, has the industry's most seasoned IT asset disposal team thanks to executive-level veterans of the IT Operations, Asset Management, Compliance, and Security (ITAD) fields.
The current yearly sales forecast for Sage Sustainable Electronics is $45.6M.
ScriptDrop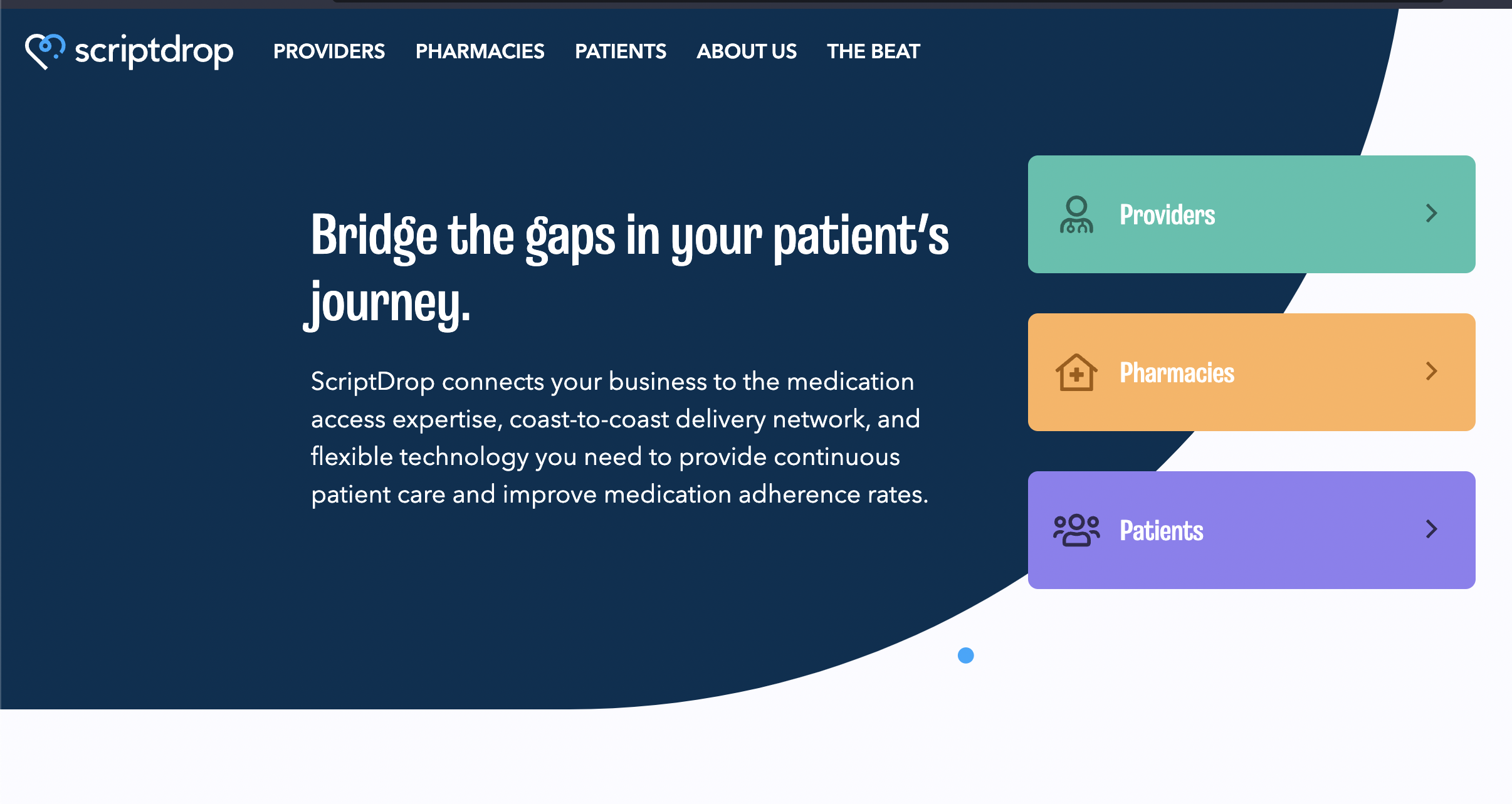 The healthcare specialists at ScriptDrop have transformed the delivery of prescription prescriptions by seamlessly linking pharmacies and patients to a network of trained, experienced couriers and delivery drivers using Its unique technology.
ScriptDrop, which was co-founded by Larry Scott and Nicholas Potts in 2016, has received $19.9 million in investment over 8 separate funding rounds. The company most recently secured money in a Venture - Series Unknown round on February 23, 2022.
There are a total of six backers who have contributed to the project. Most recently, it received investments from Caduceus Capital Partners and the Ohio Innovation Fund.
SHARE Mobility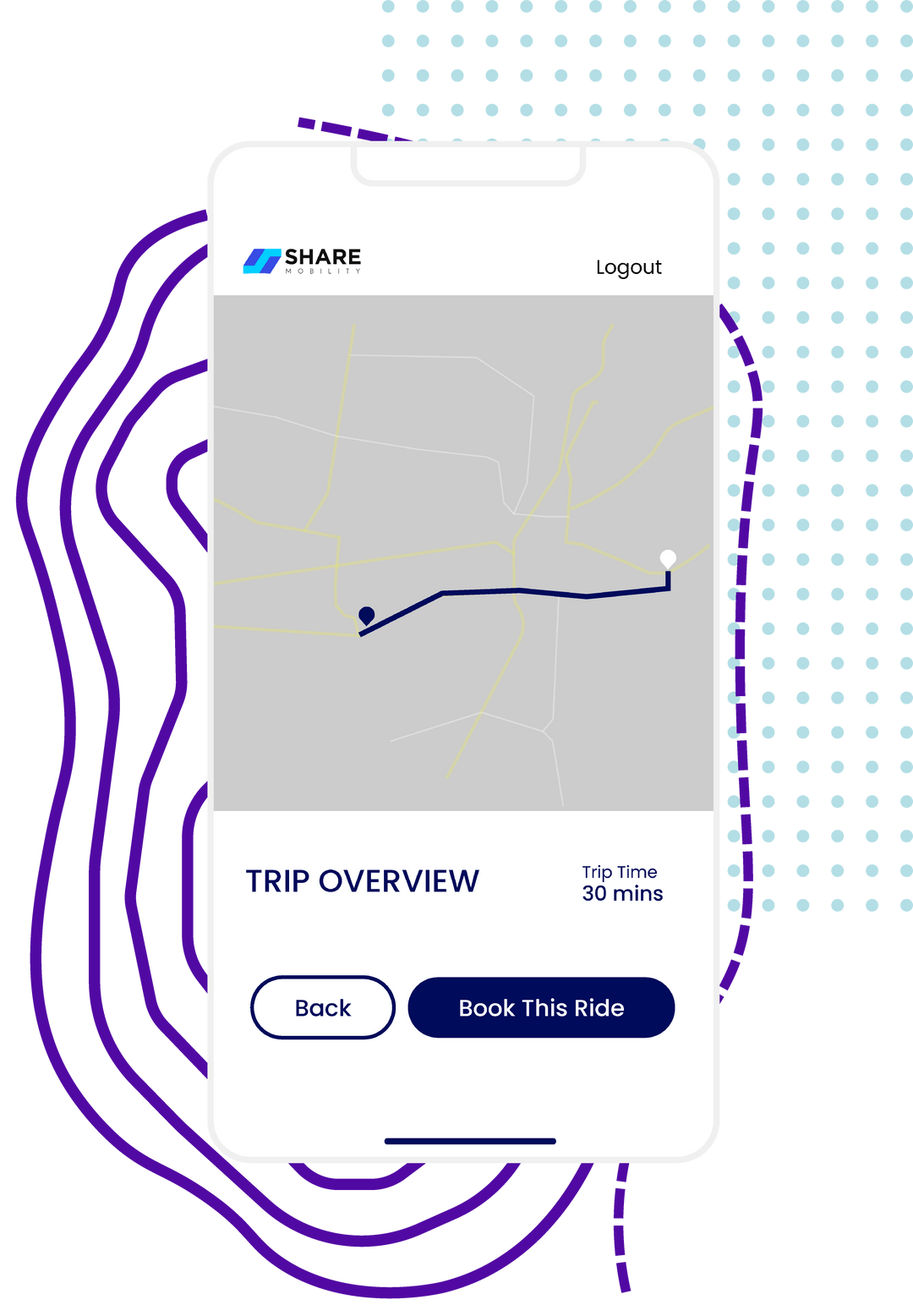 SHARE Mobility, founded on June 14th, 2016 by Ryan McManus, partners with businesses to offer commuter transportation. The idea that someday everyone would be a passenger inspired the creation of SHARE Mobility. Today, we assist those who are perpetual commuters by collaborating with businesses to design environmentally responsible and financially supported transportation options.
Tandem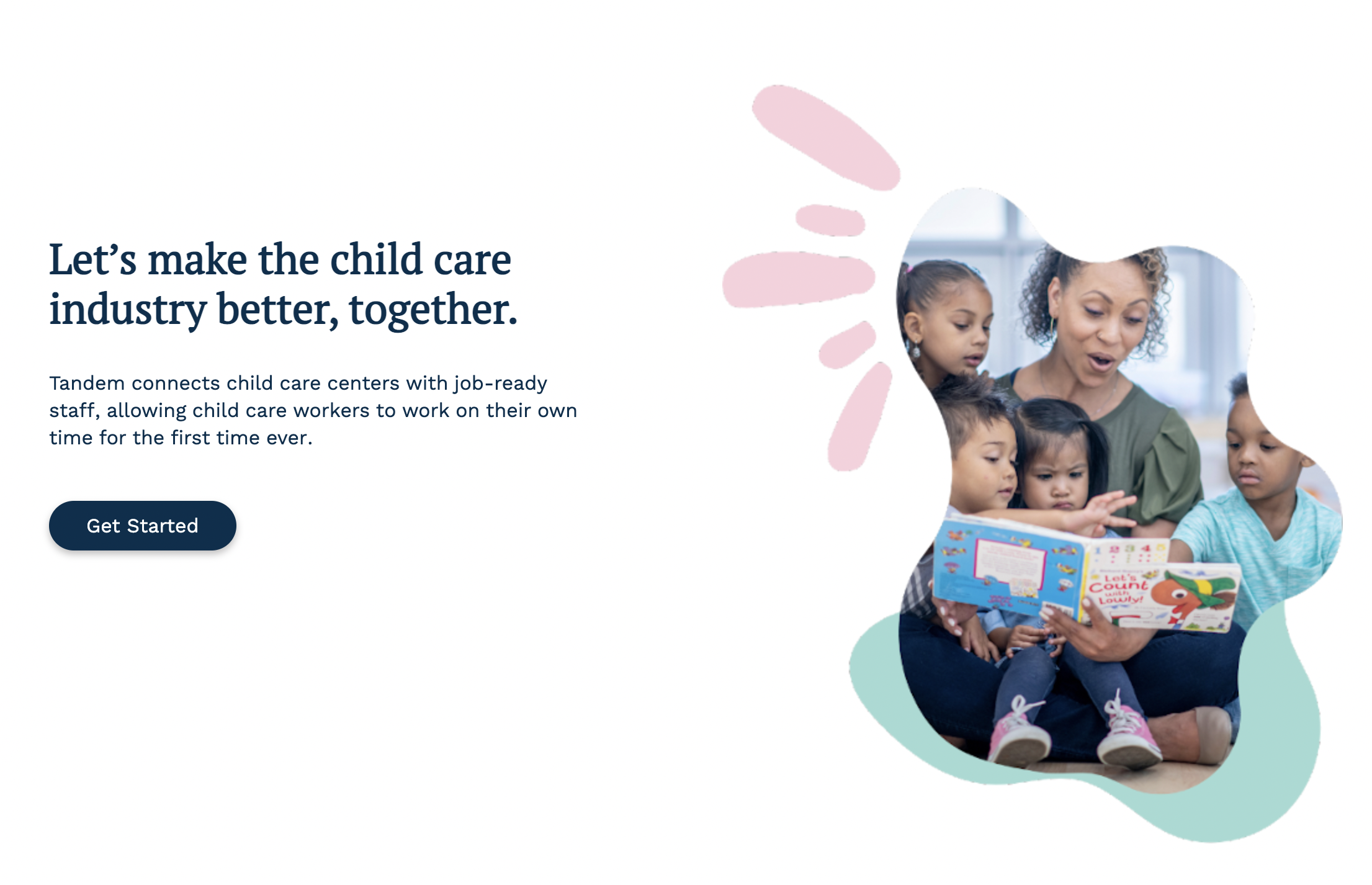 Tandem is a free service that links families with properly vetted babysitters. It was founded by three teenage girls: McKenzie Kennelly, Natalie Amling, and Olivia Weinstock. When it comes to the payment structure for caregivers, Tandem is the sole unregulated market.
Tandem, which launched on October 4, 2019, has amassed $10,000,000 in investment through two separate funding rounds. Its most recent round of funding, a Seed round, closed on April 6, 2023. Drive Capital provides funding for Tandem.
ThousandEyes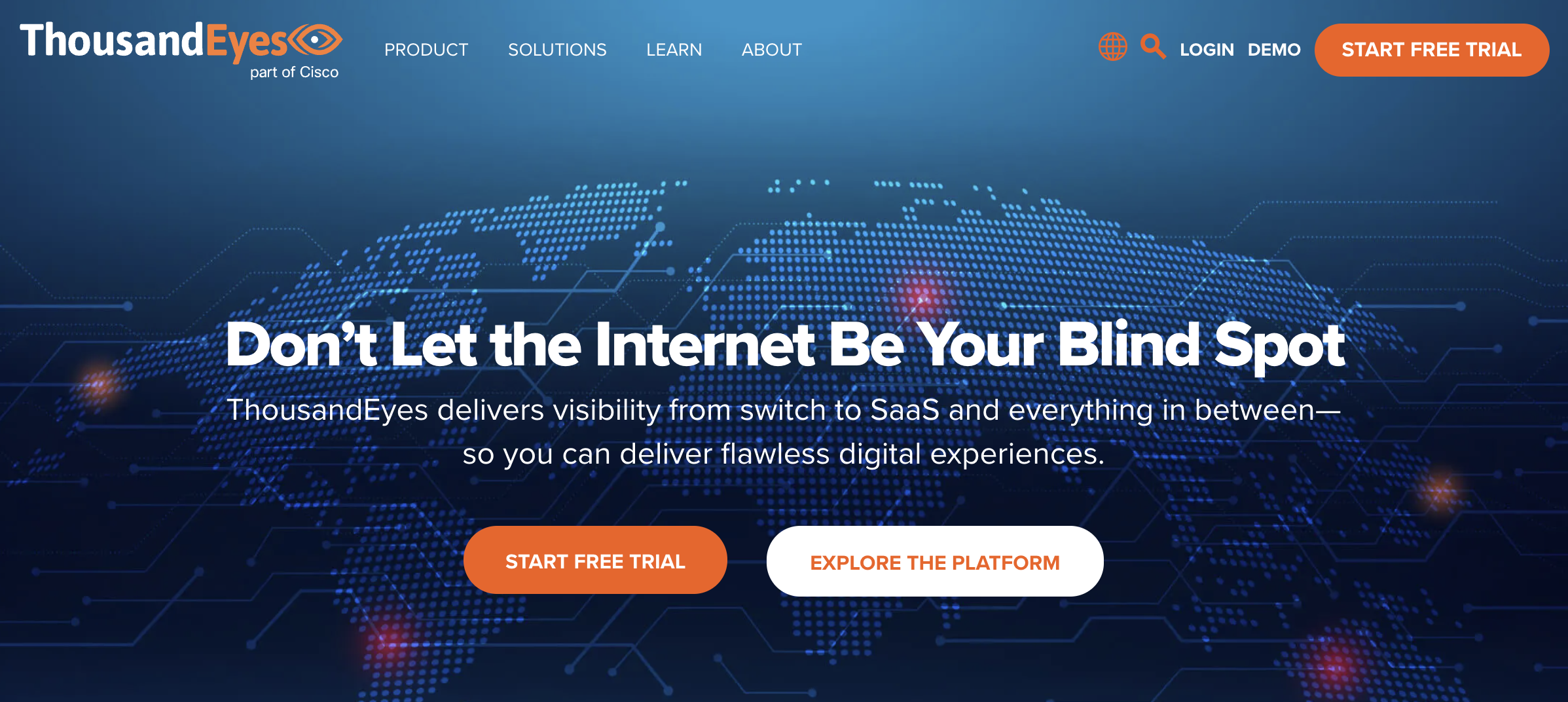 Mohit Lad and Ricardo Oliveira established ThousandEyes on January 2, 2010.
Thanks to ThousandEyes, companies can monitor, analyze, and improve customers' connected experiences from anywhere. A company's ability to migrate to the cloud, provide improved digital experiences, and modernize its enterprise-wide area network (WAN) is greatly aided by the ThousandEyes cloud platform, which offers unparalleled perspectives throughout the whole global Internet and immediate insight into the experience of every user and application across any network.
In total, ThousandEyes has received $110.7M in funding across 6 separate funding rounds. The company's most recent round of fundraising, a Series D, closed on February 20, 2019. It received funding from seven investors, including Salesforce Ventures and Thomvest Ventures.
VIAVI Solutions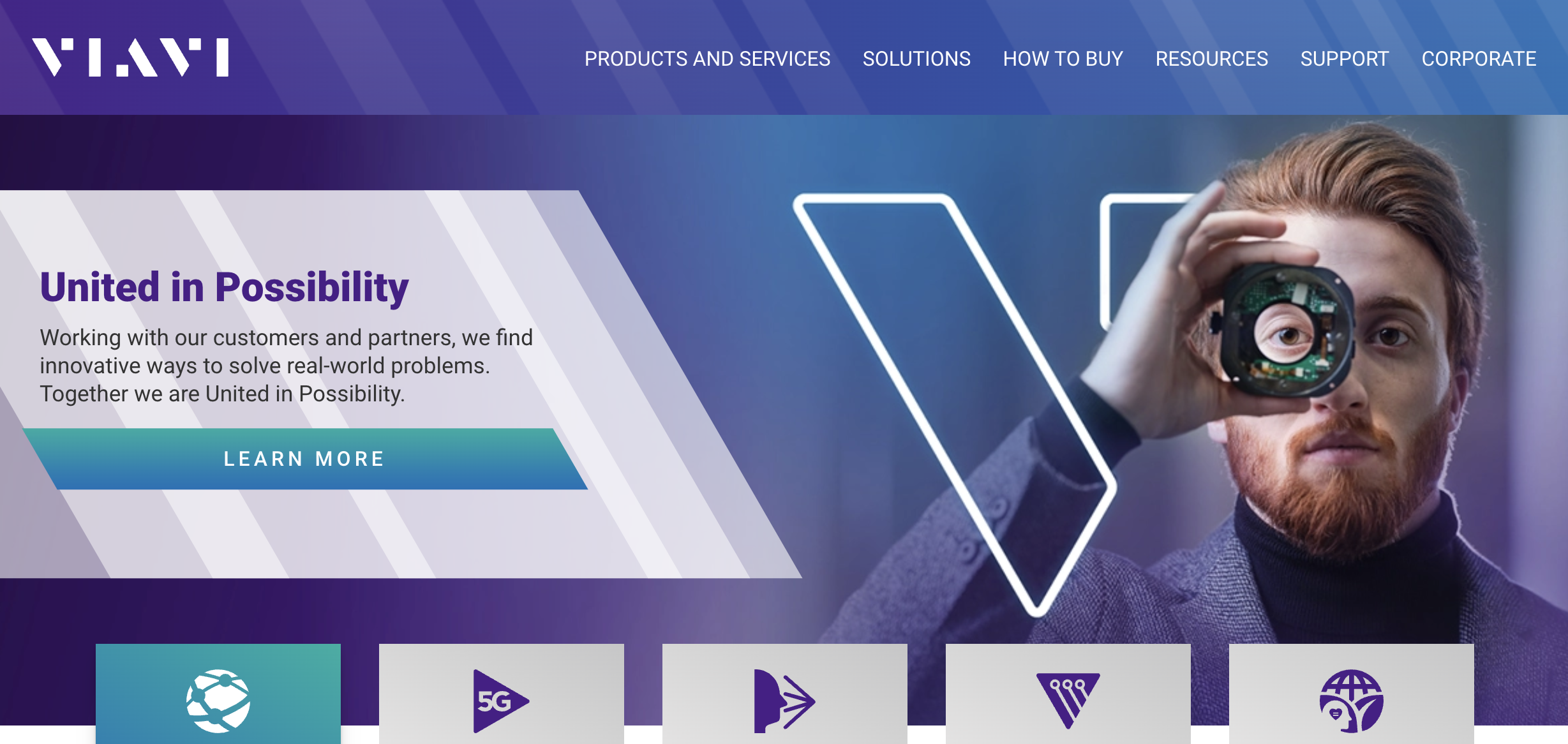 Over physical, virtual, and hybrid networks, Viavi Solutions' software and hardware platforms and tools offer end-to-end visibility. Viavi is an industry leader in the production of anti-counterfeiting systems for monetary authentication and high-value optical components and equipment for a wide range of government and commercial applications.
Viavi Solutions, which started in 1923, has bought three other companies. They bought Expandium on August 25th, 2020.
Conclusion
Columbus' location gives several advantages to the technology industry, including its proximity to other major markets such as Chicago and New York.
The city is a fantastic hub for technology firms thanks to its large pool of qualified workers and supporting business community.
That's why it shouldn't come as a shock that plenty of professionals and even some Silicon Valley firms have settled in Columbus, Ohio.