Technology in California is not confined to Silicon Valley alone, as is a common misconception. Despite missing out on the tech boom that remade San Francisco and Seattle, San Diego in Southern California is laying the groundwork for sustained prosperity.
Due to the presence of the University of California, San Diego (UCSD) campus in the city's northern coastal region, San Diego has ready access to a seemingly endless supply of brilliant and highly competent engineers.
Explore in detail the role that San Diego's tech businesses are playing in preparing the city for the next economic boom.
Brain Corp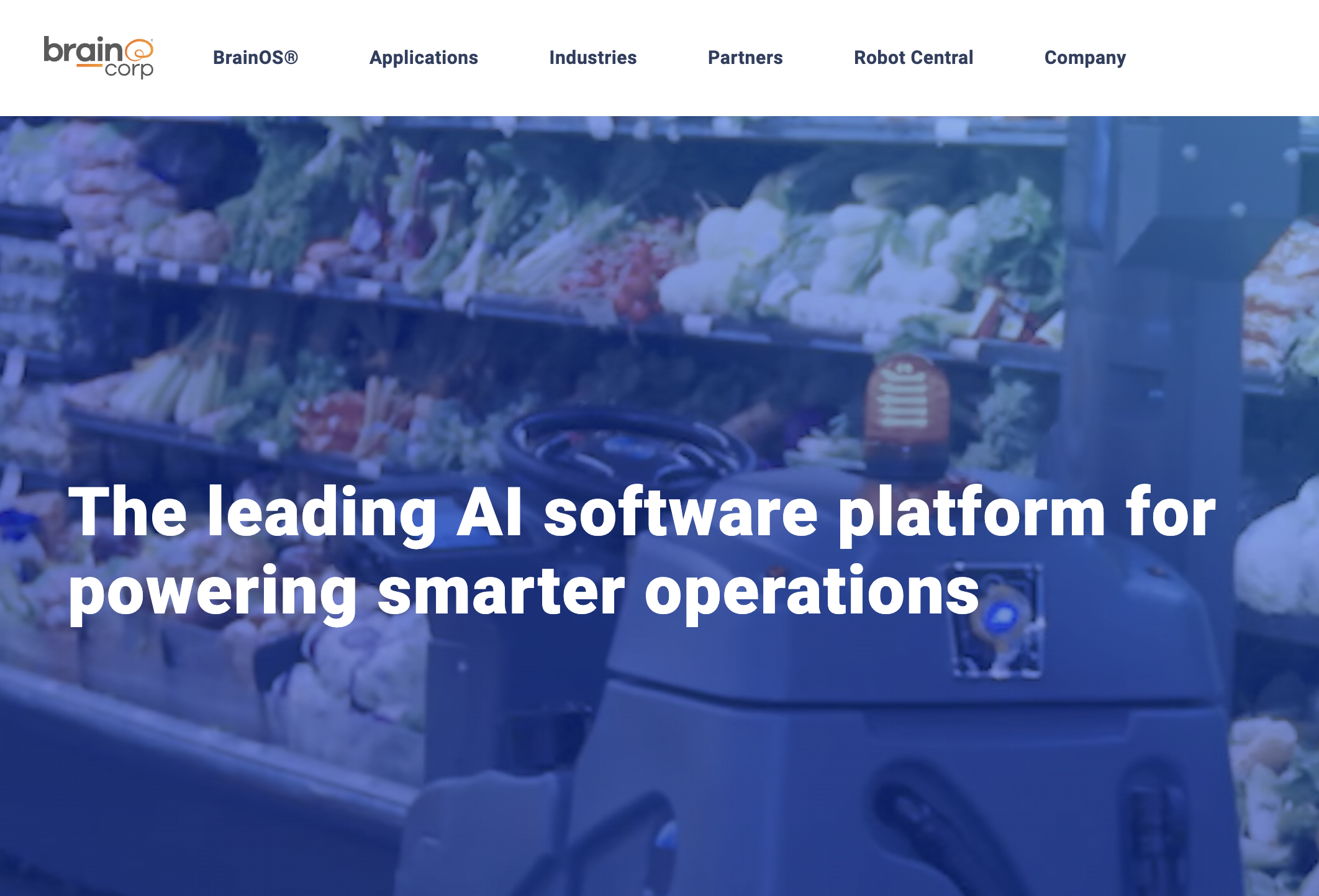 Brain Corp, co-founded by A.I. pioneers Allen Gruber and Eugene Izhikevich in 2009, produces AI-powered core technology for use in robotics products, such as autonomous navigation software.
Throughout four investment rounds, Brain Corp has raised a total of $161M. On April 27, 2020, the company completed a Series D fundraising round. Four investors, including Satwik Ventures and ClearBridge Investments, have provided capital to Brain Corp.
On June 28, 2018, an investment was made in Savioke by Brain Corp. Series B funding was valued at $17 million. As of April 28, 2020, PrivCo estimates that the post-money valuation of Brain Corp is between $500 million and $1 billion.
Classy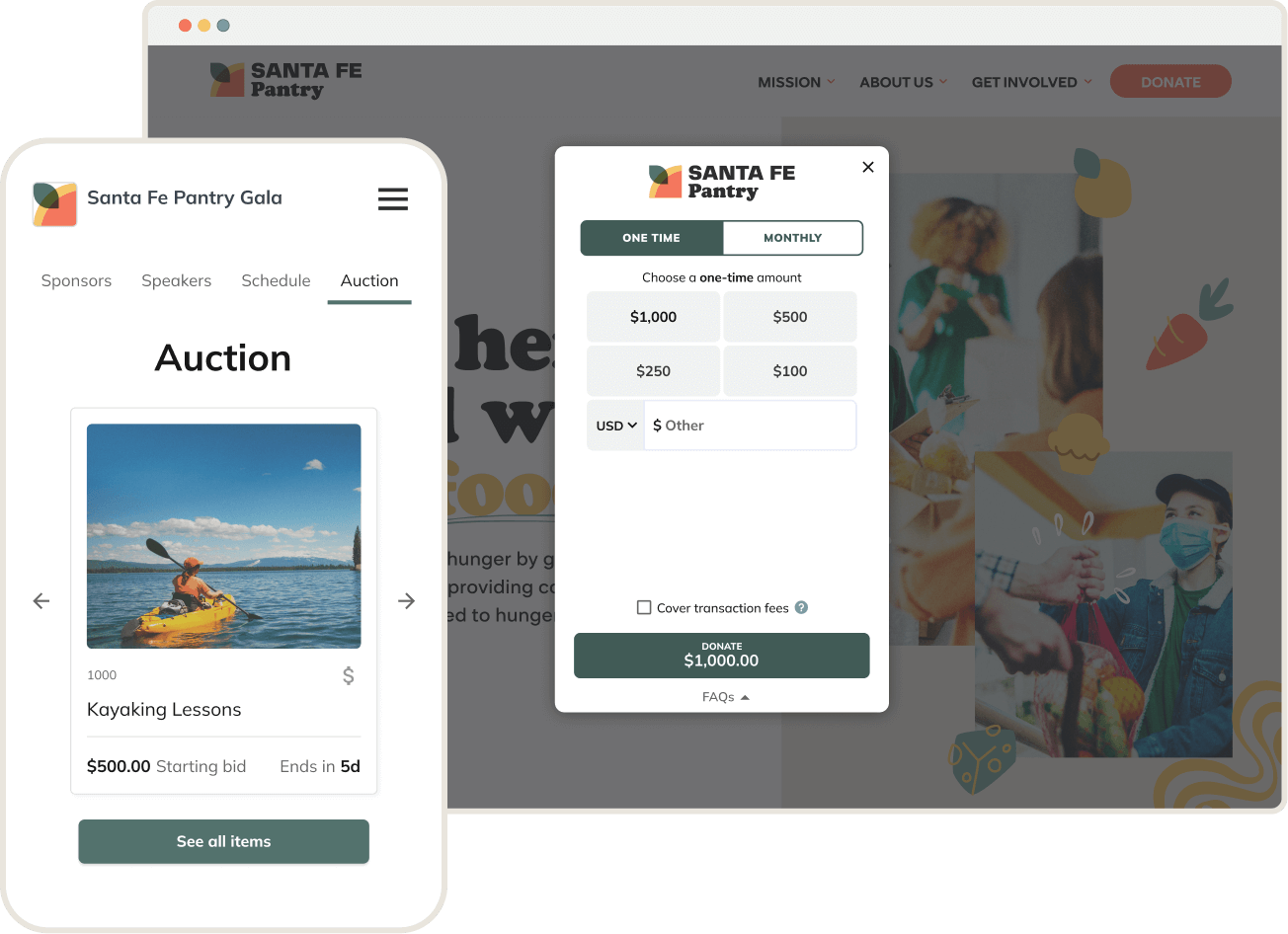 Classy, a web-based platform offering fundraising tools for philanthropic social good groups, was founded in 2006 and is now managed by CEO Scot Chisholm. Organizations like Rubicon and The Trevor Project have successfully used Classy's fundraising technology. This is because it enables the seamless incorporation of online payment processing and peer-to-peer networking into fundraising efforts.
Throughout six investment rounds, Classy has amassed $183.5M. The company's most recent round of fundraising, Series D, closed on April 20, 2021. Santa Barbara Venture Partners and Norwest Venture Partners are only two of the 16 backers.
According to PrivCo, the post-money valuation for Classy is between $500 million and $1 billion as of April 20, 2021. On October 19, 2021, Elegant acquired Fondi.
ClickUp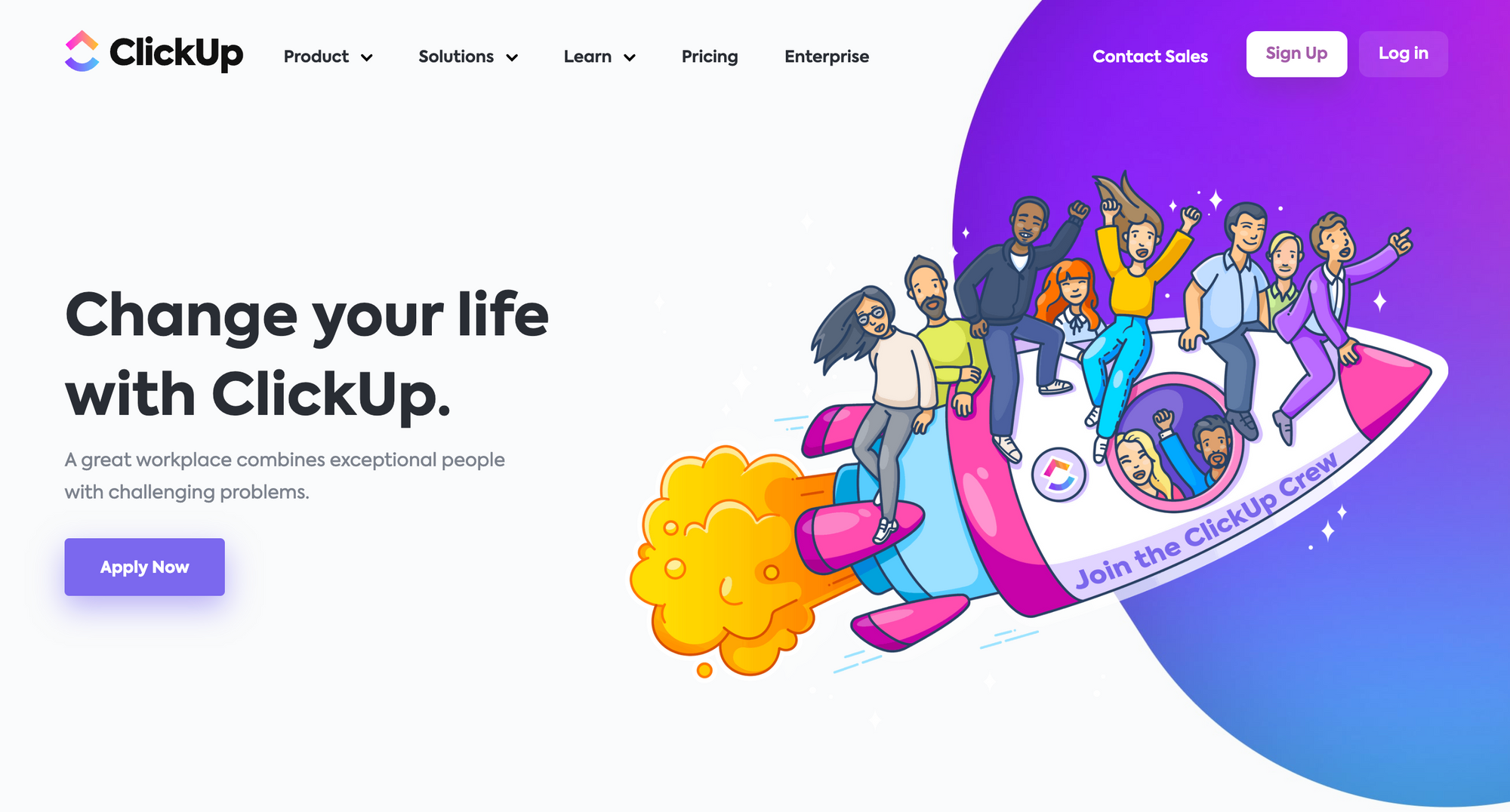 ClickUp, founded in 2016 by Zeb Evans, simplifies how teams work together by providing a universal platform to support various projects. ClickUp's solutions allow users to streamline project workflows, generate new documents, and connect multiple business programs.
Throughout five investment rounds, ClickUp has amassed $537.5M. It secured a Series C investment on October 27, 2021. There are six backers, the most recent being Meritech Capital Partners and Tiger Global Management.
On April 26, 2022, ClickUp acquired Slapdash.
Cloudbeds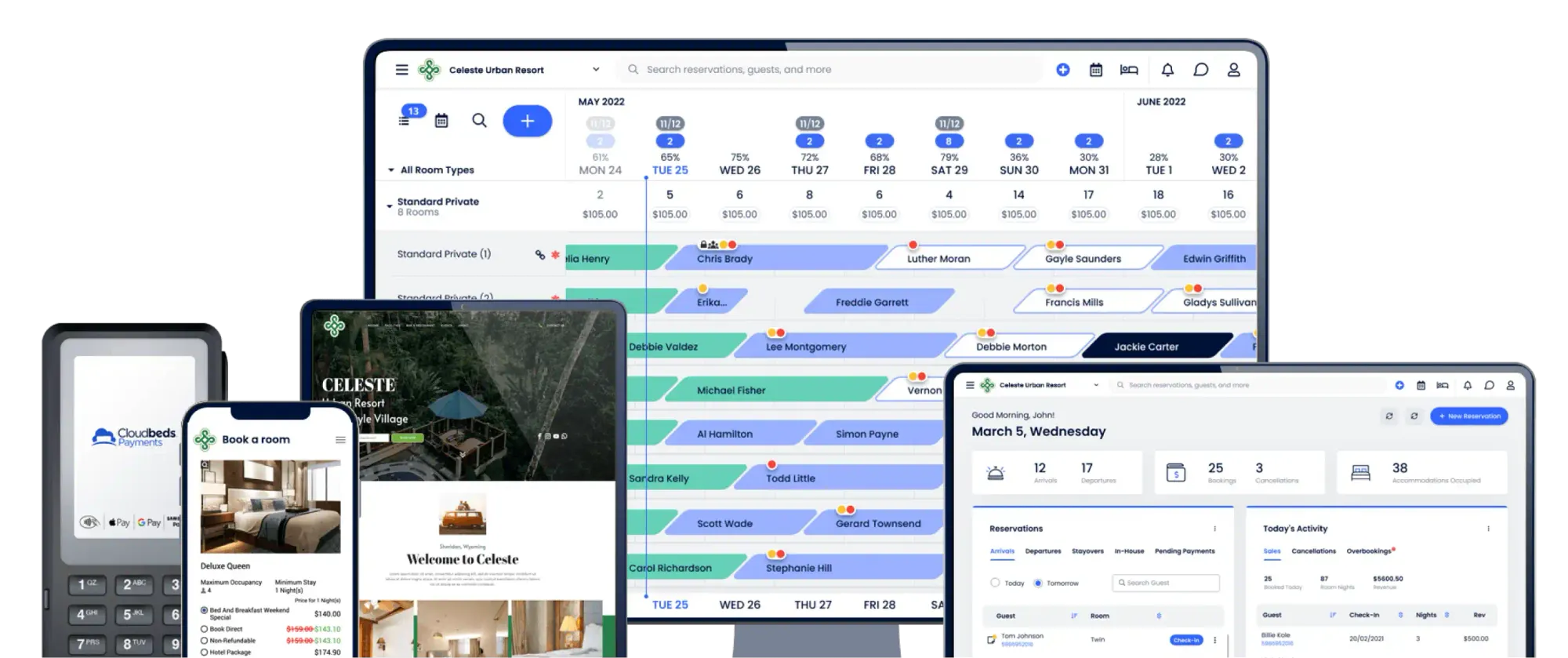 Cloudbeds, founded in 2012 and led by Adam Harris, is a pioneering technology streamlining all aspects of a hotel's operations, from the front desk to open new markets. To track prospective new channels and automate room reservations, hoteliers may use Cloudbeds' property management and booking platform to get a bird's eye view of their bed allocation and guest bookings.
Cloudbeds has been recognized as one of the Inc. 500's fastest-growing companies for two consecutive years. Partner channels, including Expedia, TripAdvisor, and Airbnb, have accepted the platform, giving its customers access to all major online travel agencies and rental websites.
Cloudbeds has received $248.4M in investment over eight separate fundraising rounds. The company's most recent investment round, Series D, closed on November 3, 2021.
Seventeen investors, including Echo Street Capital and Walleye Capital, have put money into Cloudbeds. As of November 3, 2021, PrivCo estimates that the post-money valuation of Cloudbeds is between $500 million and $1 billion.
As of June 27, 2022, Cloudbeds had acquired two companies, the most recent being Whistle.
Linus Health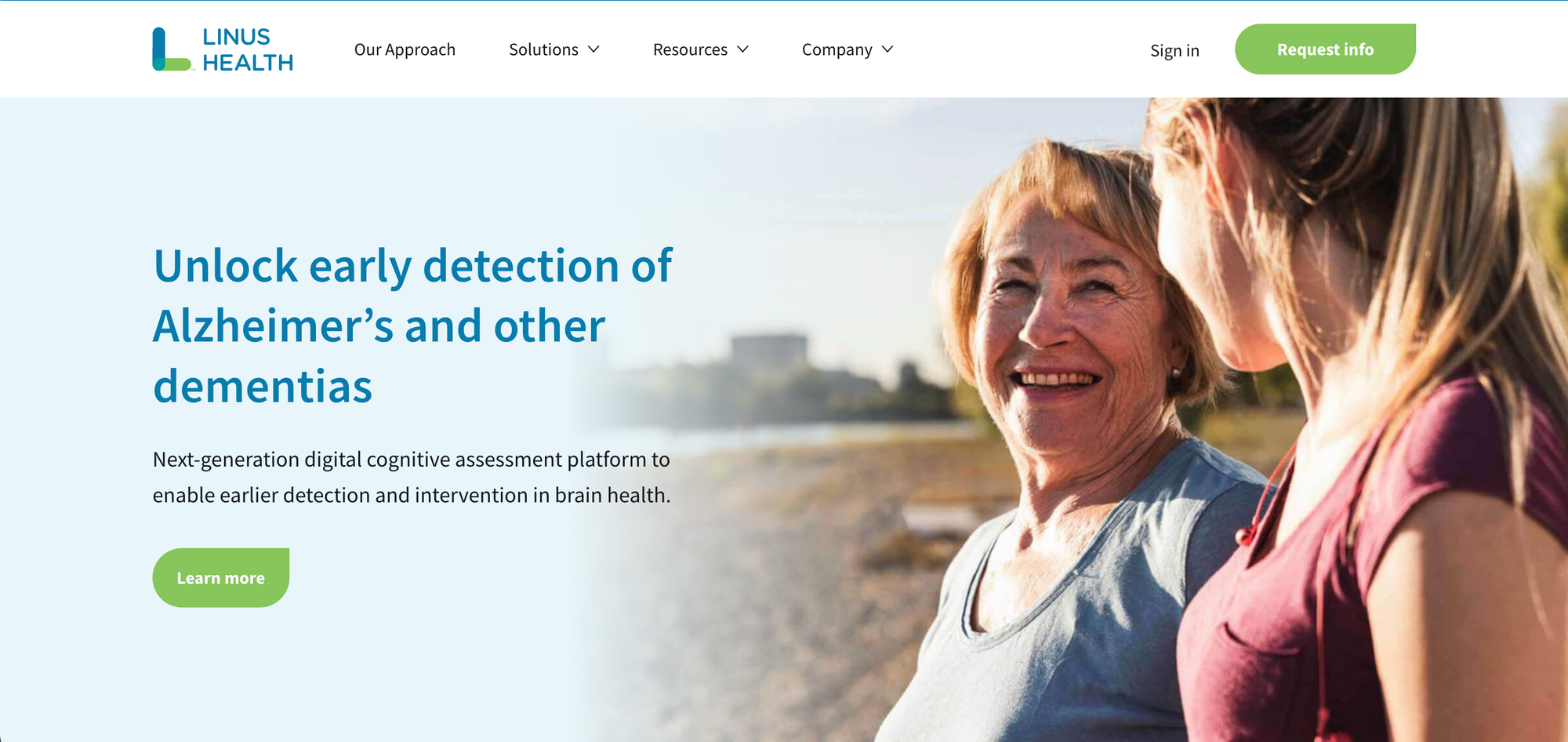 Linus Health, co-founded in 2019 by neuroscientist David Bates, consolidates neuro care resources. Healthcare providers may better anticipate problems and provide prompt care with the help of a centralized digital platform that holds all relevant materials. Linus Health's ground-breaking method ensures that patients may get the care they need to safeguard their brains.
Two fundraising rounds have brought in $64.9M for Linus Health. On July 6, 2021, it completed a Series B financing round. The venture capital firm Morningside Venture Investments backs Linus Health.
It has bought up two companies already, one being Kinesis Health Technologies.
Mirum Agency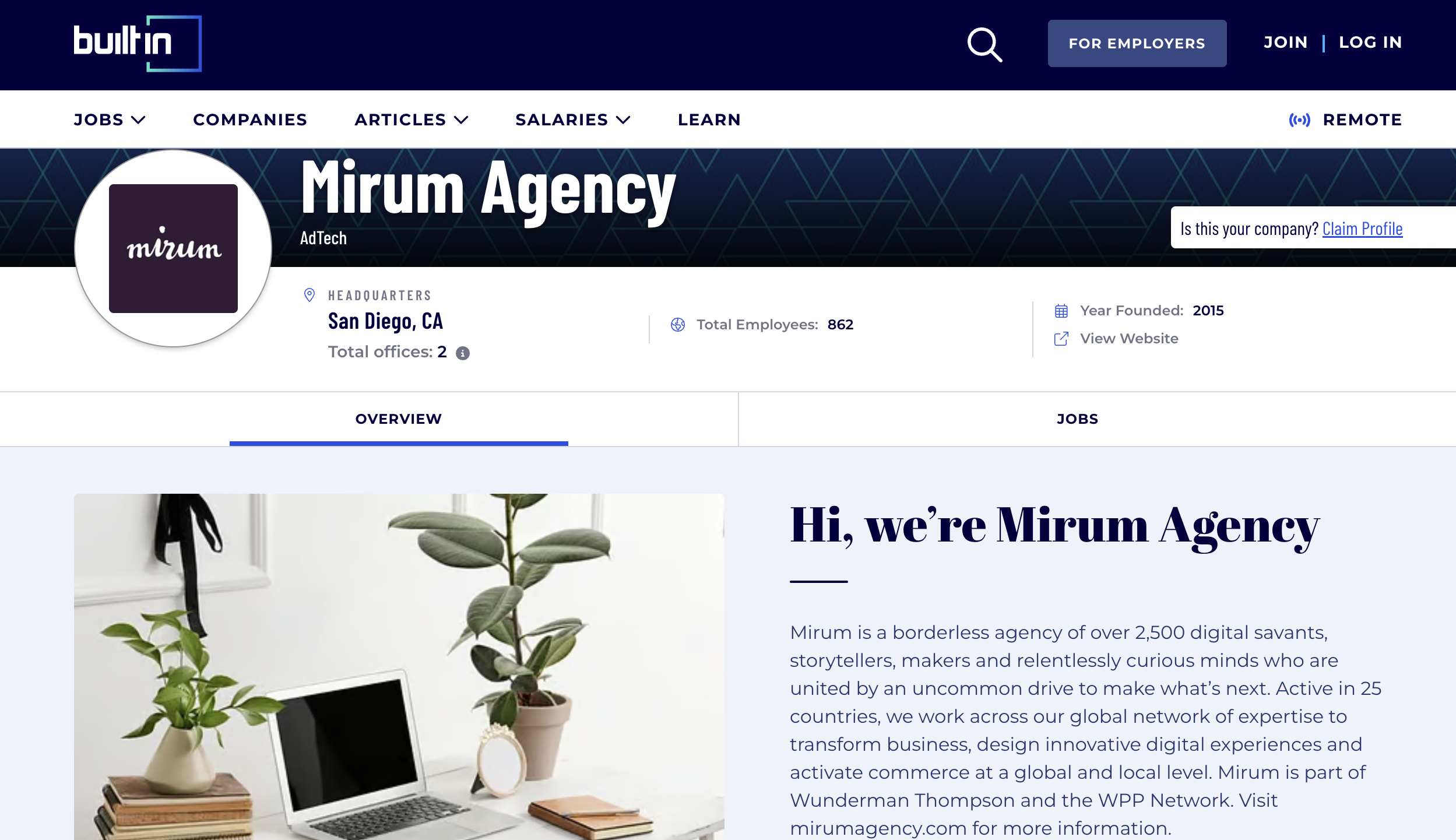 Mirum Agency, founded in 2015 and led by Dan Khabie at its North American location, provides digital design services to businesses seeking to transform in the digital age by providing software solutions for operational and customer requirements.
Mirum Agency has raised one round of funding. This was a Seed round raised by Romero Rodrigues on September 15, 2005.
Mirum Agency has acquired three companies, one of which is King-eClient.
Q-Centrix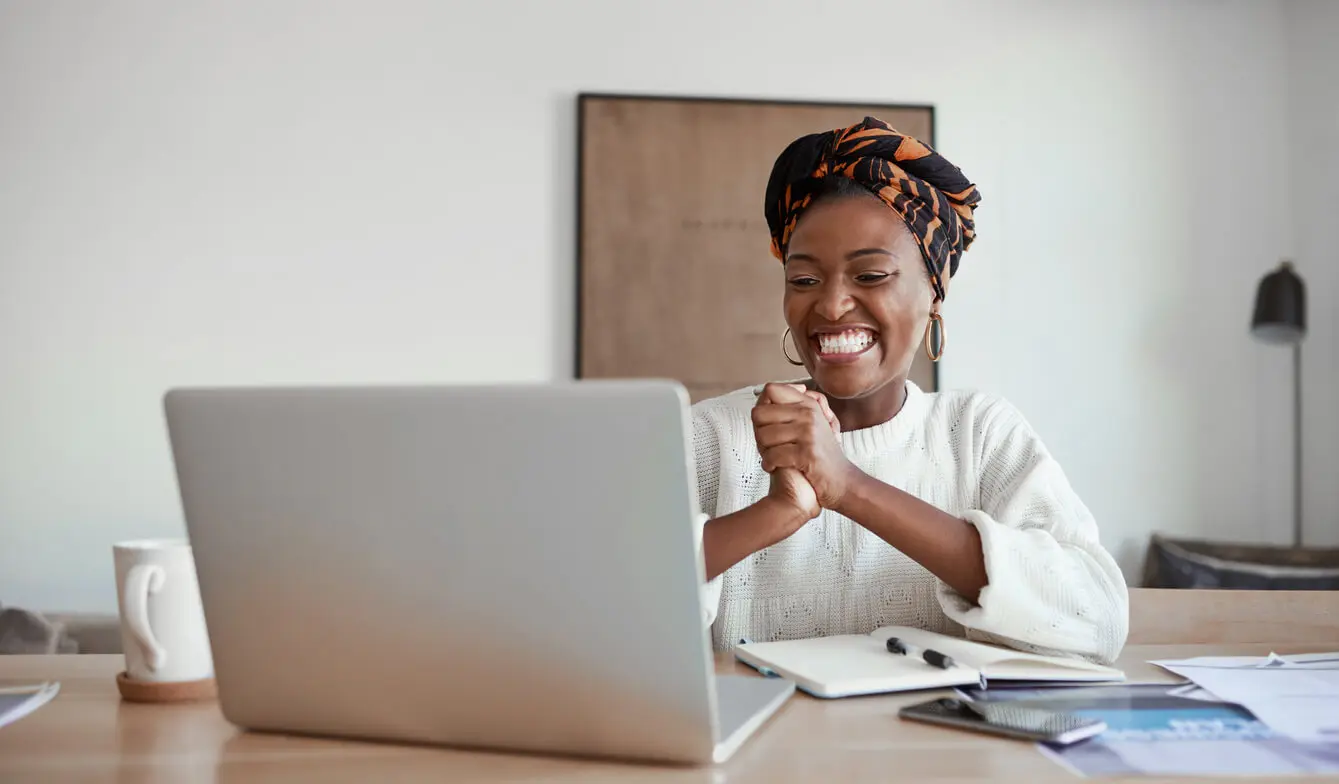 Q-Centrix, founded in 2010, links healthcare teams to reliable, comprehensive data and is led by CEO Milton Silva-Craig. Thanks to its Enterprise Clinical Data Management platform, professionals in fields like oncology, cardiology, and infection prevention will have the resources they need to provide superior care to their patients.
On March 31, 2021, Q-Centrix will assume ownership of CHAMPS Oncology.
Qualcomm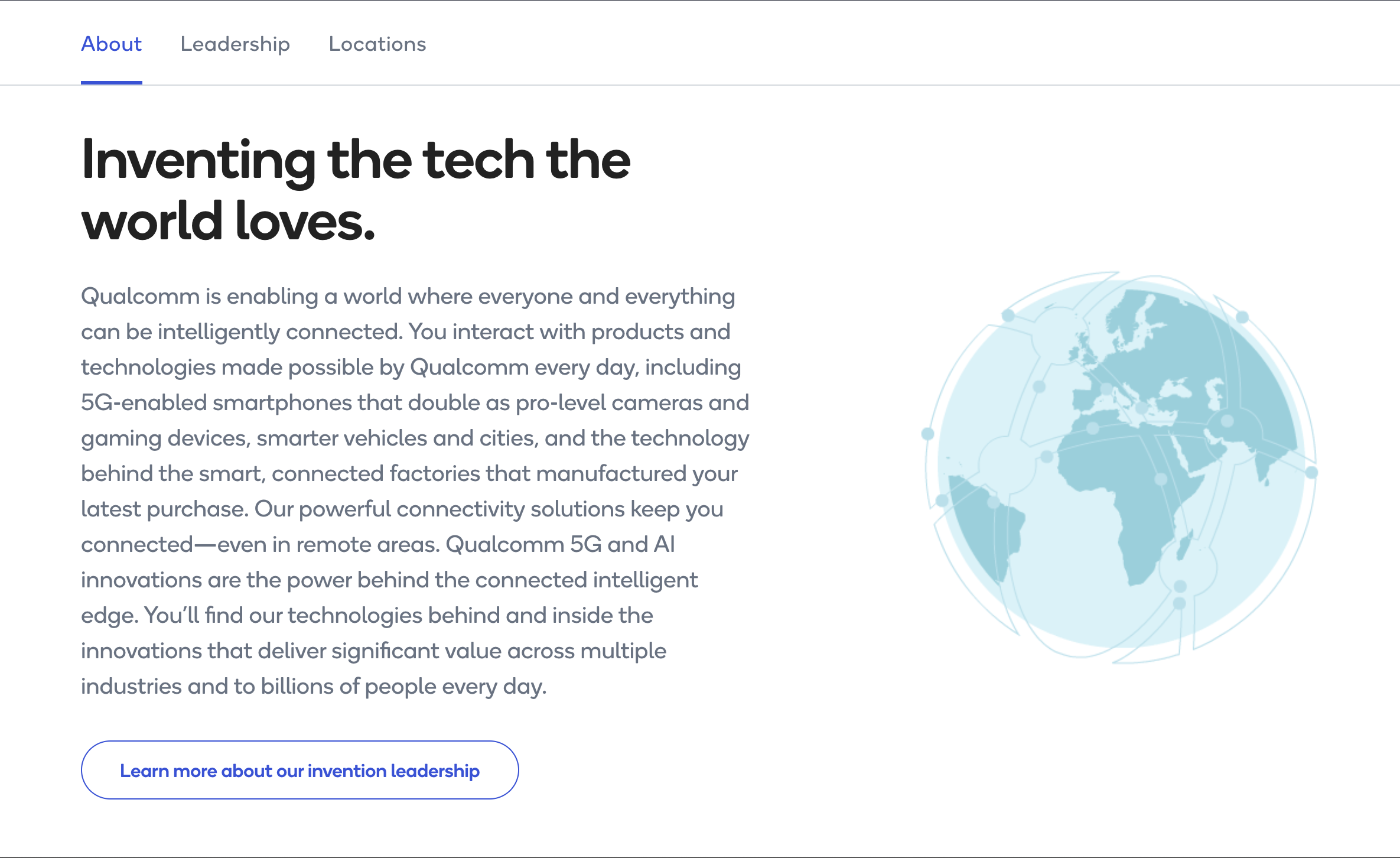 Qualcomm, founded in 1985 by Irwin Jacobs, is a frontrunner in the 5G market, developing cutting-edge wireless technology to let consumers keep in touch with loved ones and colleagues wherever they may be. It bases its operations on developing novel A.I. and V.R. gadgets for widespread distribution, intending to make cutting-edge communications technology accessible to the broadest possible audience.
The Snapdragon Metaverse Fund is the most recent of Qualcomm's three funds, with a $100 million fundraising.
TRIPP is one of Qualcomm's 86 investments, costing the company $11.2 million. It has purchased 53 companies, including Cellwize, for a total of $300 million.
ServiceNow
ServiceNow, founded in 2004 by Fred Luddy, is improving the human experience in the workplace. Their digital processes, enabled by their cloud-based platform and solutions, produce outstanding user experiences and liberate organizational resources.
ServiceNow has received $83.7M in investment from 6 separate fundraising rounds. The company most recently received money in a Private Equity round on March 20, 2012.
Three investors have contributed to the success of ServiceNow. It has also bought out 25 companies, including Era Software.
Seismic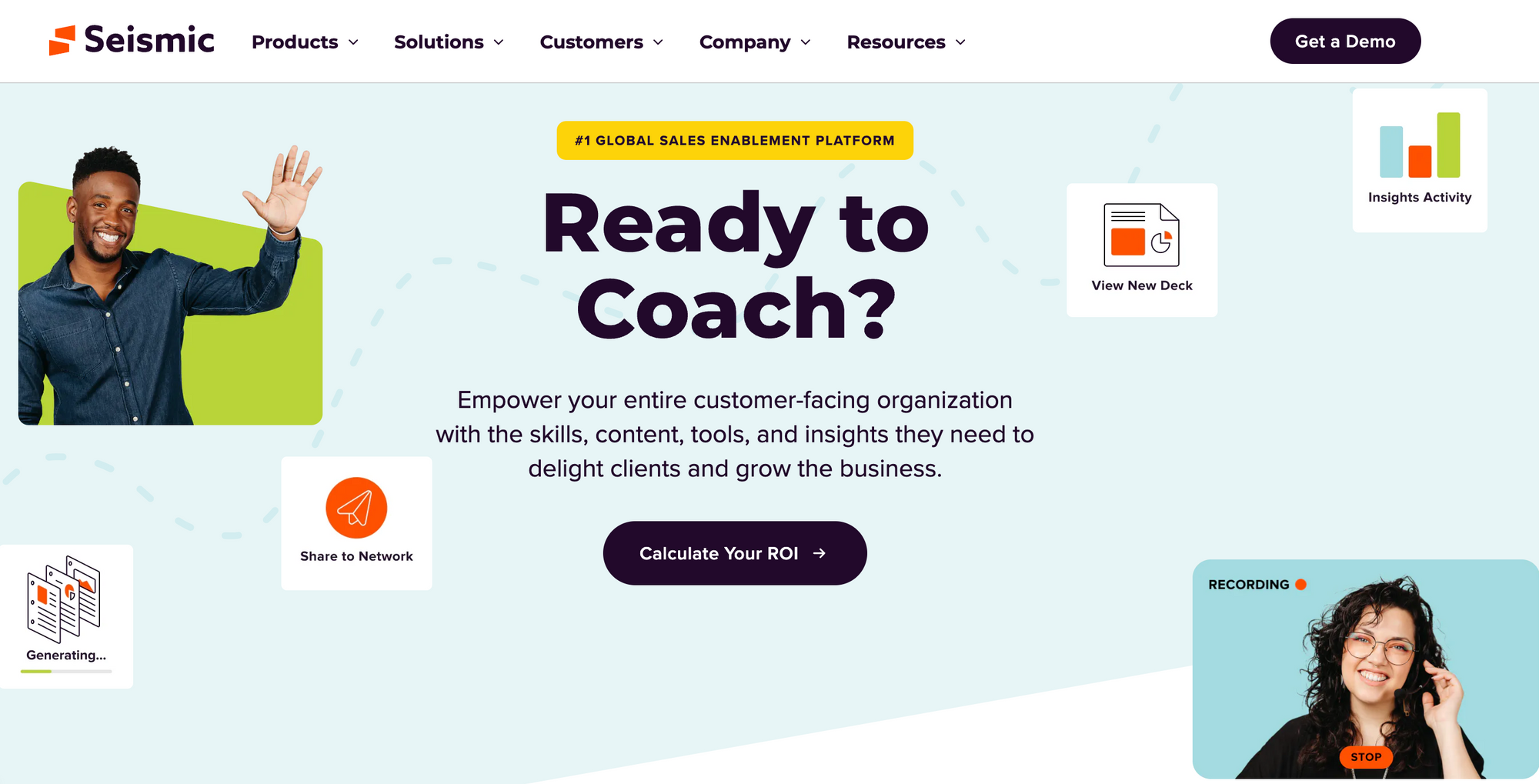 Founded in 2010 and now led by Doug Winter, Seismic is a sales enablement platform that equips businesses with resources like actionable analytics and content intelligence to boost revenue and forge deeper customer connections. Industry giants like IBM and Cisco use seismic's sales software to automate the dissemination of their sales data, facilitating faster, more efficient connections with partners and ultimately improving bottom lines.
Seismic has received $446.5M in investment over seven separate fundraising rounds. It secured a Series G investment on August 16, 2021.
Jackson Square Ventures and T. Rowe Price are two of Seismic's eight investors. According to PrivCo, its post-money valuation is between $1 billion and $10 billion as of August 17, 2021.
Shield.ai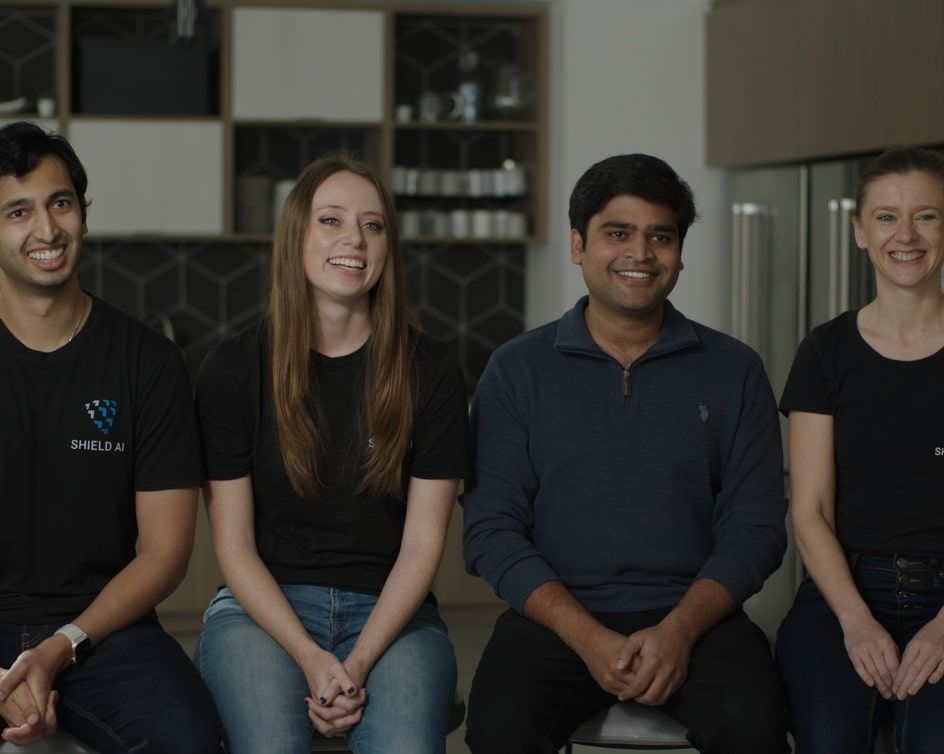 Founded in 2015, Ryan Tseng is Shield AI's Co-Founder and CEO, Shield.ai leverages the power of artificial
Shield.ai, founded in 2015 and led by CEO and co-founder Ryan Tseng, uses A.I. to aid government agencies in safeguarding their data, personnel, and physical property. To manage data pipelines, learn from their settings, and self-direct their missions, the software stack may educate A.I. assets to transform them into usable resources.
Shield AI has completed 11 financing rounds, raising $573.1M. On December 13, 2022, it completed a Series E investment round.
Thirteen investors, including the U.S. Innovative Technology Fund and Breyer Capital, have contributed to Shield AI's development. Its acquisitions include MartinUAV.
Tealium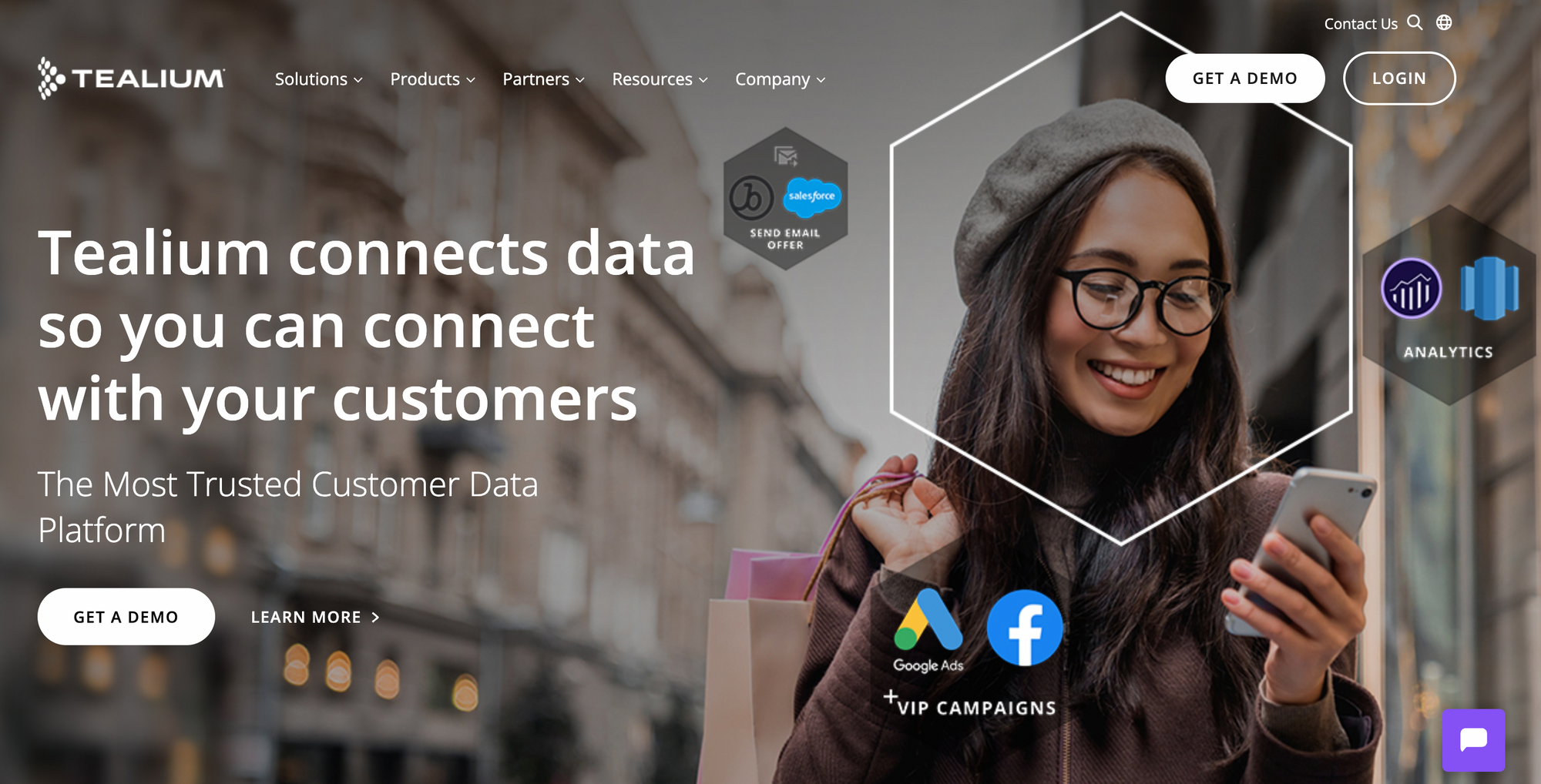 Tealium was founded in 2008 by Mike Anderson. The company has since helped businesses of all sizes improve their return on investment (ROI) by implementing its unique tag management system. Forbes recognized Tealium as one of the most promising businesses because of its data management services, which helped them acquire clients like Lenovo and Travelocity.
Tealium has received $263.9M from investors over ten investment rounds. On October 3, 2022, the company completed a Venture-Series Unknown investment round.
Eighteen investors, including CrossWork.us and Georgian, have contributed to Tealium's funding. As of February 3, 2021, PrivCo estimates that its post-money valuation is between $1 billion and $10 billion.
Teradata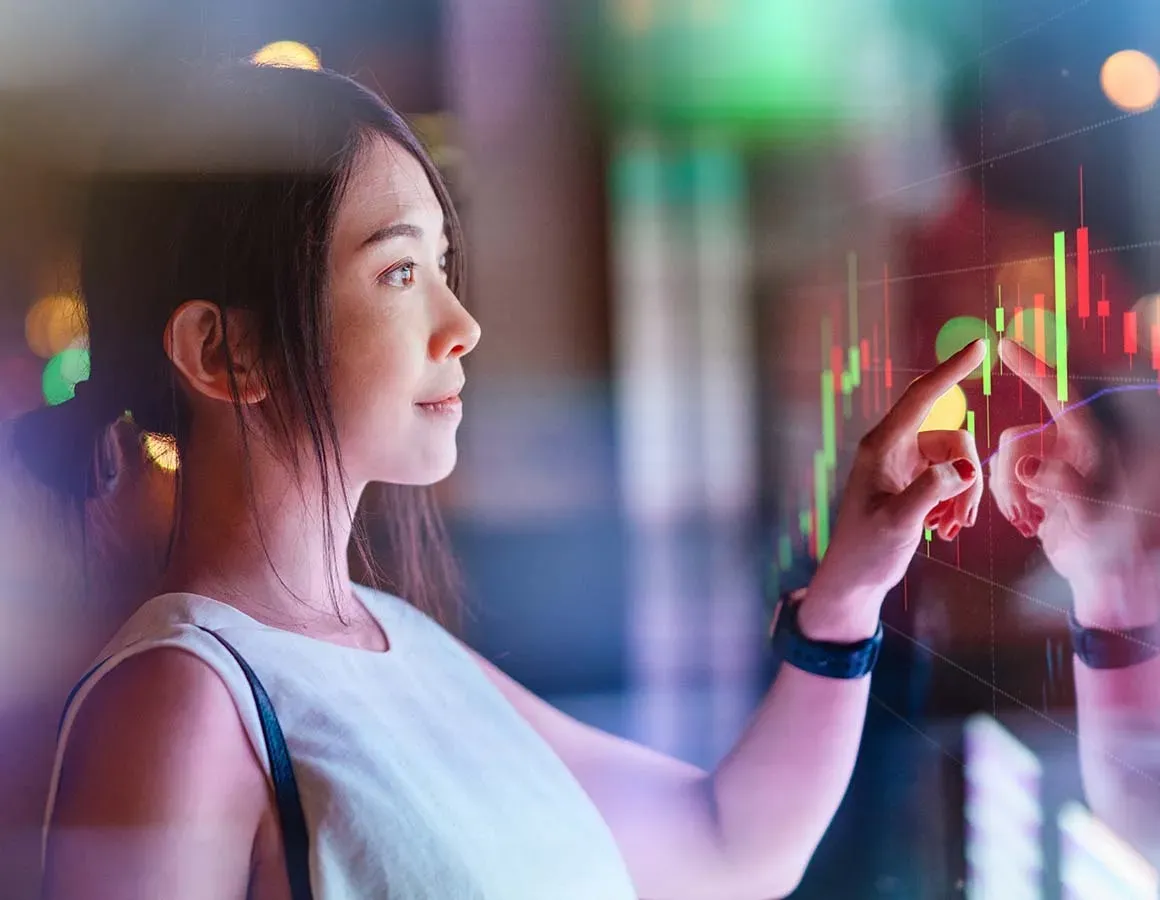 Teradata, founded in 1979 and currently directed by Steve McMillan, provides analytics solutions businesses may utilize to get meaningful insights about their customers and assets. Teradata has worked with over a hundred firms in seventy-five countries, including market giants like Ticketmaster and Verizon.
Teradata has expanded by buying 17 companies. On July 13, 2017, it acquired StackIQ.
TuSimple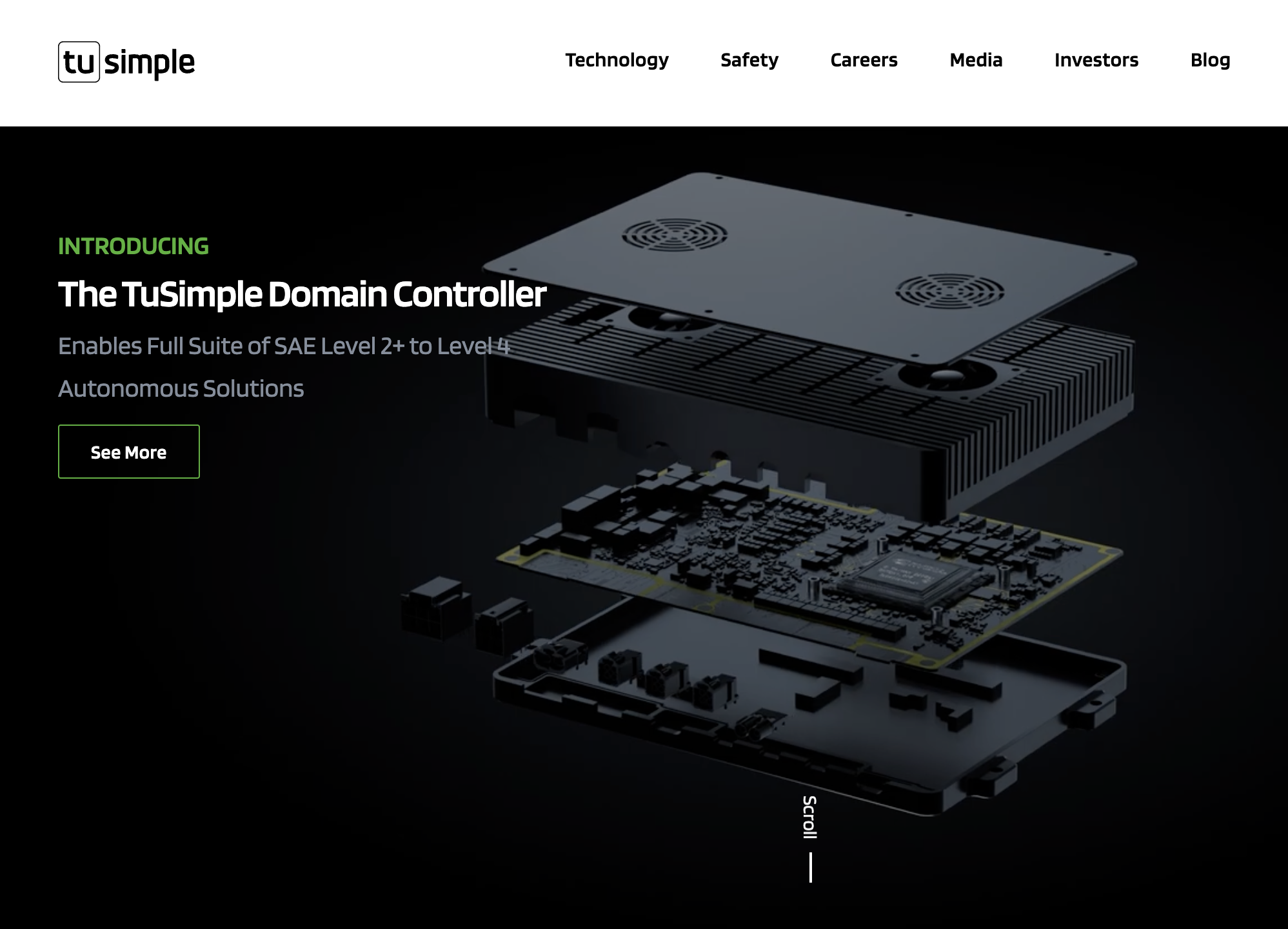 Founded in 2015 by Dr. Xiaodi Hou, TuSimple is adapting autonomous vehicle technology for trucking by creating fully autonomous semi-trucks. Its long-haul trucks are equipped with LiDAR, Radar, and H.D. cameras for 360-degree imaging, allowing them to monitor their surroundings for changes and respond swiftly to any threats.
Throughout 11 fundraising rounds, TuSimple has amassed $648.1M. The company most recently secured money in a Venture - Series Unknown round on February 4, 2021.
The 22 investors that have put money into TuSimple include names like Goodyear Ventures and the U.S. Corporation Xpress.
As of November 25, 2020, PrivCo estimates that the post-money valuation of TuSimple is between $1 billion and $10 billion.
Zovio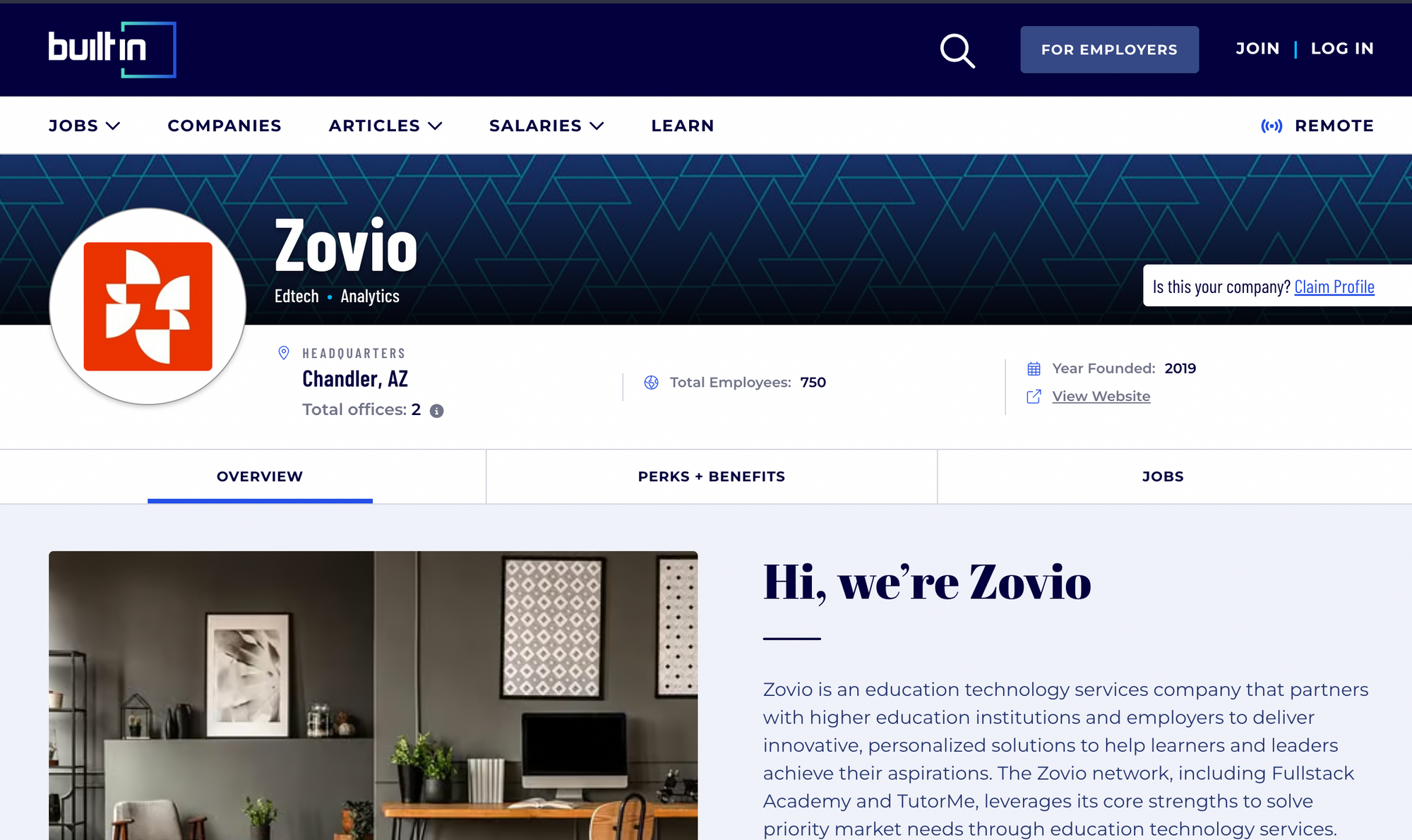 Zovio, founded in 2004, is led by CEO and President Andrew Clark. The platform's features allow students to provide feedback on course material and instructors to modify their lessons based on analytics of students' performance in class. Fullstack Academy, TutorMe, and Learn@Forbes are all a part of Zovio's network of educational technology services.
Zovio has acquired four companies, one of which is TutorMe.
Conclusion
San Diego's tech industry has not undergone a rapid expansion like other regions. However, this may have proven advantageous. The consistent growth of San Diego's tech culture has facilitated a path toward stardom.