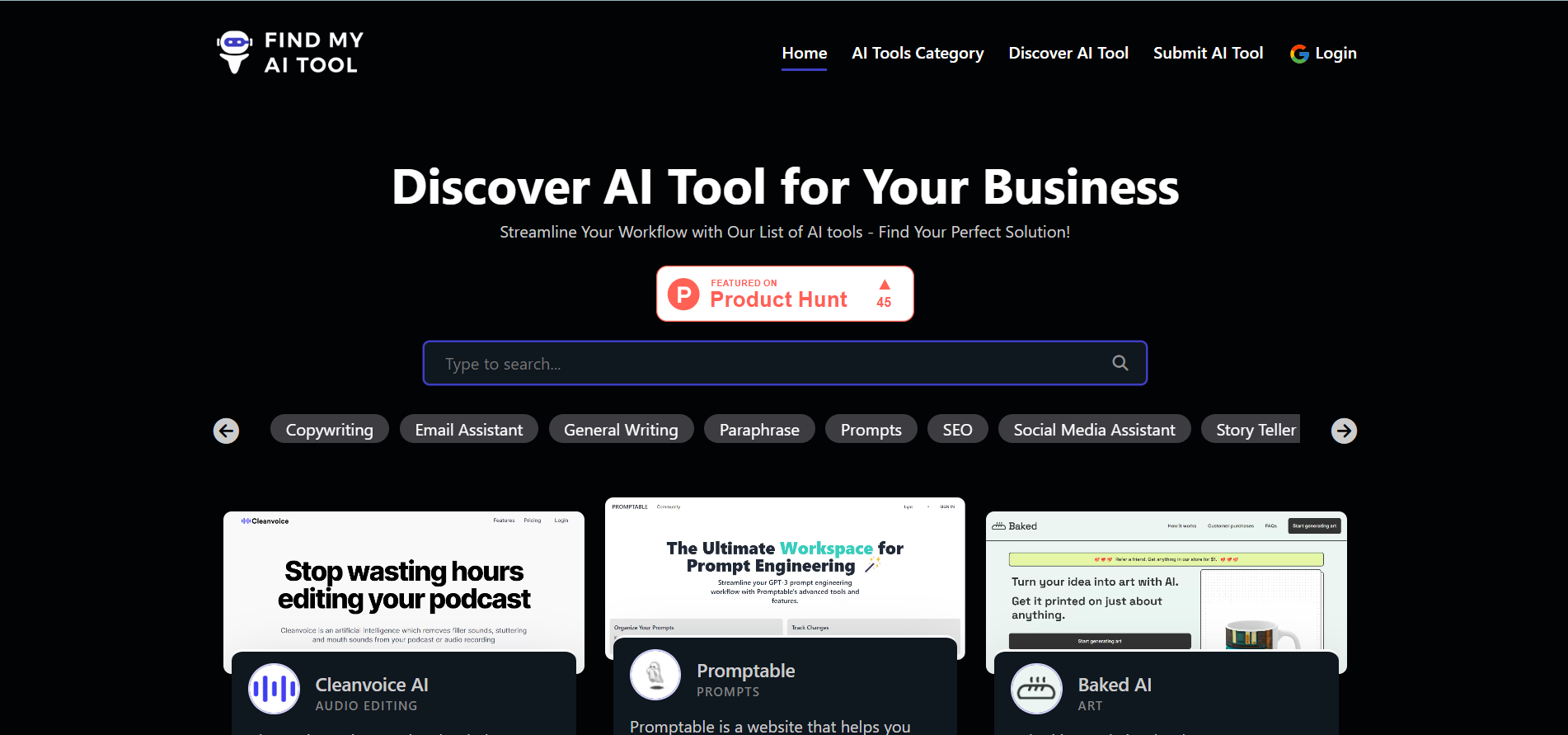 Find My AI Tool, founded by Dharmik Barvaliya and Akash Desai, is a comprehensive directory of AI tools that provides users with a categorized selection of tools to meet their specific needs.
What's your background, and how did you come up with the idea?
I have completed my diploma in mechanical engineering; however, I could not find any suitable opportunities in this field. Upon the suggestion of my brother, I decided to explore the field of Information Technology (IT) and started learning web development. After completing my studies, I gained four years of work experience in various corporate companies.
After gaining four years of work experience in various companies, I learned that developing one's own product is better than developing someone else's. With this in mind, I launched several products, such as thegamermarket.com, stockomarket.com, theyoutubedownloader.org, and several others, but unfortunately, they failed.

One day, while researching AI tools, I discovered that there were no products in the market that maintained a directory of AI tools with a good interface and service. After analyzing 2-3 websites in this domain, I found their interface and service subpar. This led me to embark on my journey to create Findmyaitool, a platform that provides a comprehensive directory of AI tools with a user-friendly interface and exceptional service.
How did you get your first customers during the early stage of the company?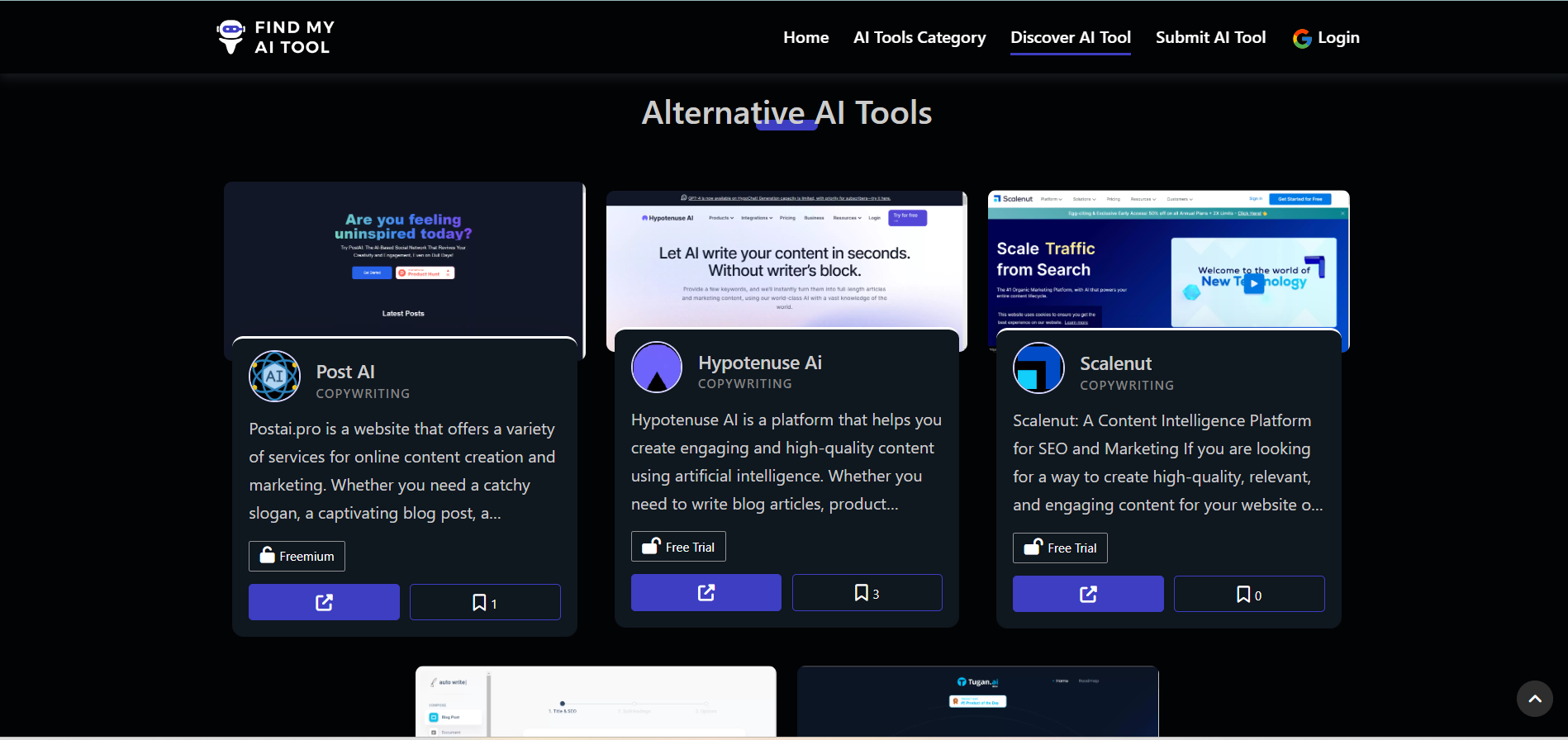 When we initially launched Find My AI Tool, we struggled to generate traffic to our website for several days because people were unaware of its existence. To overcome this challenge, we leveraged the power of popular platforms such as Product Hunt, Instagram, and LinkedIn to increase our visibility and reach a wider audience.

We received support from developers and Producthunters, and we were delighted that we were able to introduce a revolutionary product to everyone.
How's the business doing now?
Currently, we are not generating revenue because our focus is on providing the best possible service to our users. We want to ensure that we are providing top-notch facilities to our users before we start focusing on revenue generation.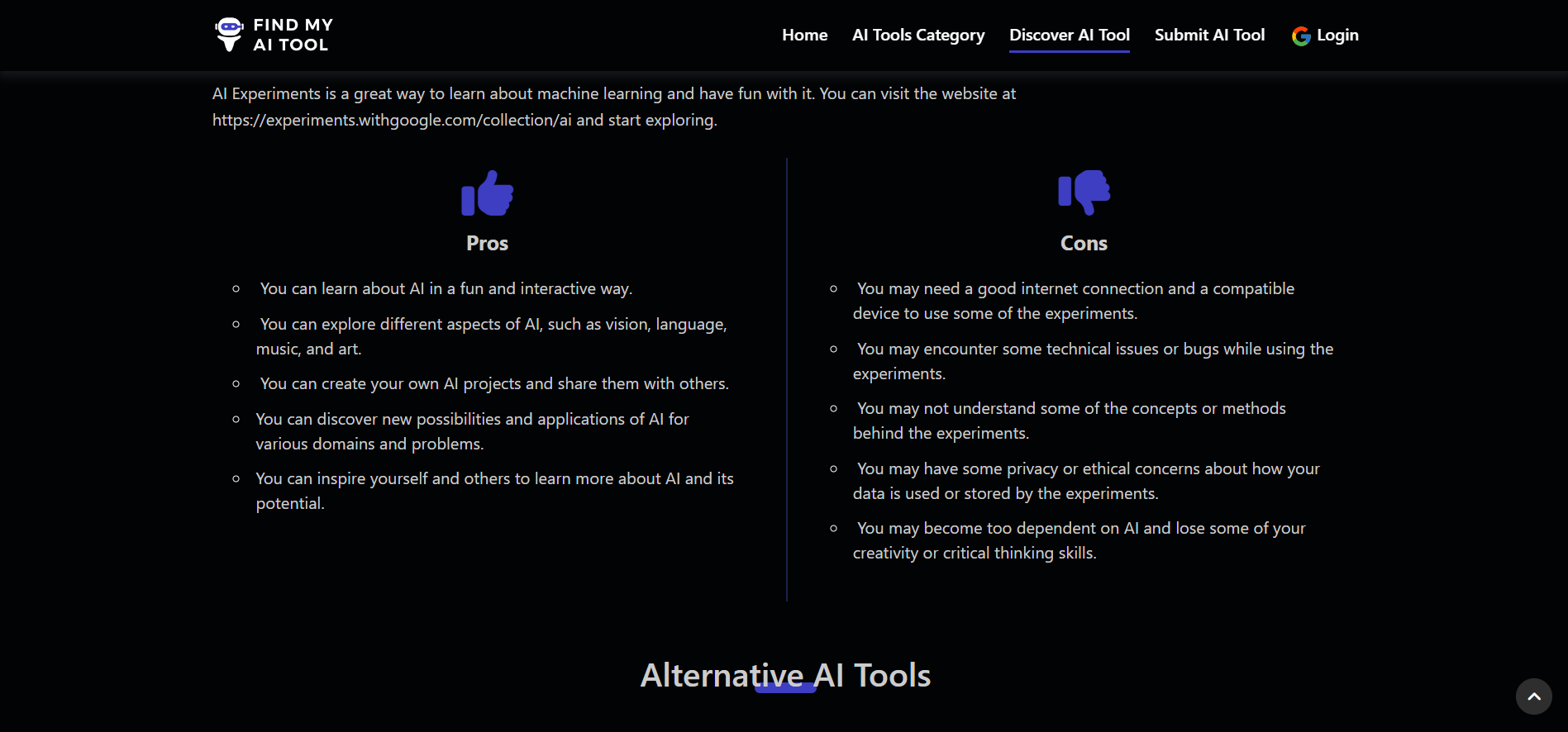 Presently, what marketing channels are working well to acquire customers?
We get customers through SEO (50%-60%) and others (40%-50%). Currently, we are not promoting ourselves on any marketing channels.
What has been your biggest achievement so far?
My biggest achievement was witnessing the consistent growth of traffic to the website. It was a clear indicator that we were fulfilling a market need and that our efforts were paying off. Knowing that we could introduce a revolutionary product to a wider audience and help people in their AI-related endeavors gave us immense satisfaction.

As we continue to focus on providing the best possible service to our users, we remain committed to our mission of revolutionizing the AI industry. We are excited about the future and are eager to take on new challenges and achieve even greater success.

What has been the biggest challenge in your journey?
One of the biggest challenges at Find My AI Tool is keeping up with the rapidly evolving list of AI tools and ensuring our platform remains at the forefront of innovation. As new tools and technologies emerge, we must constantly update our platform to provide users with the most accurate and up-to-date information.

To overcome this challenge, we have implemented several strategies. First, we have a dedicated team of experts who continuously monitor the AI landscape and stay up-to-date on the latest trends and developments. They work tirelessly to ensure that our platform is always up-to-date and that our users have access to the most comprehensive and accurate information available.

Second, we have established partnerships with leading AI companies and organizations to ensure that we have access to the latest information and tools. These partnerships also enable us to provide our users exclusive access to cutting-edge technologies and services.

Finally, we encourage our users to provide us with feedback and suggestions for new tools or features that they would like to see on our platform. This helps us stay connected to the needs and interests of our user community and ensures that we provide the most valuable and relevant information possible.

Despite the challenges, we remain committed to providing a comprehensive directory of AI tools with a user-friendly interface and exceptional service. We believe that by staying at the forefront of innovation and constantly updating our platform, we can help our users stay ahead of the curve in the rapidly evolving AI industry.

What's something you know now that you wish you had known when you started the company?
It is important to understand that in any business, instant growth is not guaranteed. It takes consistent effort and hard work to achieve sustainable growth over time. Success in business is not just about having a great idea but also about executing that idea with determination and perseverance.

In fact, many successful entrepreneurs and business owners have experienced setbacks and failures along the way. However, what sets them apart is their ability to learn from their mistakes, adapt to changing circumstances, and continue to work hard towards their goals.

When starting a new business or launching a new product, it is important to have a long-term vision and plan. This includes setting clear goals, establishing a strategy for achieving those goals, and being prepared to make adjustments along the way. It also means being willing to put in the time and effort required to build a solid foundation for your business.

It is also important to have a growth mindset. This means being open to new ideas and opportunities, embracing change, and continually seeking ways to improve your business. It also means being willing to take calculated risks and being prepared to learn from successes and failures.

Overall, building a successful business takes time, dedication, and hard work. It is important to stay focused on your goals, work tirelessly toward them, and be willing to adapt and grow as you encounter new challenges and opportunities. With determination and perseverance, however, it is possible to achieve sustainable growth and long-term success.
What advice would you give to new entrepreneurs?
To build a successful career, it's important to stay focused on your goals, but also remain adaptable to change. It's okay to take calculated risks and seize new opportunities. Having a supportive network of mentors, colleagues, and peers can offer valuable guidance and encouragement along the way.

How do you keep yourself motivated?
It's great to find inspiration and motivation from the success stories of entrepreneurs who have achieved great things. Seeing their hard work, dedication, and perseverance can serve as a reminder of what's possible with determination and a clear vision. It's important to remember that every journey is different, and success doesn't come overnight. It takes time, effort, and a willingness to learn from failures and setbacks.

While it's important to stay motivated by the success of others, it's equally important to find your own unique path and set your own goals. Don't be afraid to take risks, try new things, and make mistakes.
It's all part of the learning process and can lead to valuable experiences and opportunities. Surround yourself with supportive people who can offer guidance, advice, and encouragement, but ultimately, trust yourself and your abilities. With hard work, persistence, and a willingness to adapt, you can achieve great things and create your success story.

What are your plans for the next 6-12 months?
Becoming a top AI tool directory company within the next 12 months is an ambitious goal, but it's certainly achievable with the right approach and hard work.
To make this a reality, it's important to have a clear vision of what success looks like and a plan to get there. This might involve expanding the scope and reach of the platform, increasing marketing efforts, and enhancing user experience and functionality.
Where can people get in touch with you?
Email : info@Findmyaitool.com
LinkedIn : https://linkedin.com/company/findmyaitool
Instagram : https://www.instagram.com/findmyaitool/